Editor's Note: This post was originally written in 2013, and most of it stands true (Whistler hasn't moved), but it has been updated to reflect recent changes in transport options. 
For one of the biggest ski and mountain play areas in North America, getting to Whistler is surprisingly easy. We're close to not one but three international airports, serviced by a major mountain road and tons of transport providers, so options abound. We've put together an Insider's Guide to getting to Whistler, with locals' tips and tricks to help your journey go as smoothly as possible.
Where is Whistler?
Basic – but essential knowledge, particularly if you are coming from overseas – Whistler is in the Coast Mountains of British Columbia (BC) in Canada. The closest major city is Vancouver, BC which is just two hours by road along the scenic Highway 99, also known as the Sea to Sky Highway.
Flights to Whistler
Whistler doesn't have an airport or an airstrip – there's just not enough space for a runway with all these mountains around. You can still fly to Whistler by helicopter or floatplane – both fast, direct options with absolutely spectacular views.
Note that floatplane trips are only available in warmer months when Green Lake is clear of ice. Arriving by helicopter is possible year-round, but like all air travel is dependent on weather conditions on the day.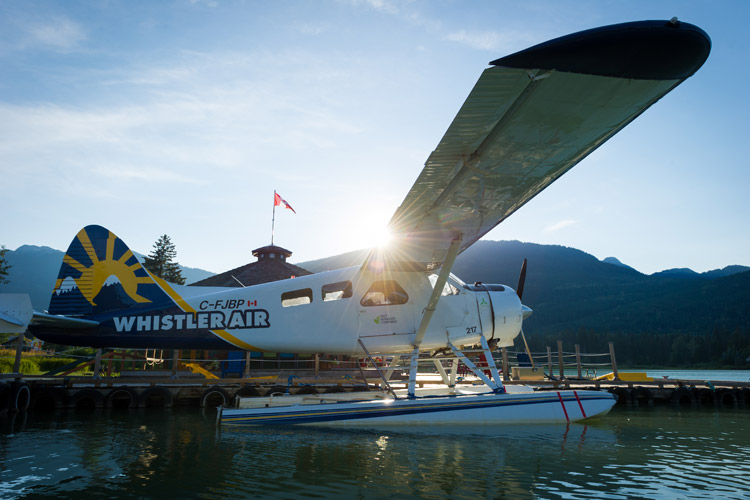 Closest Airport to Whistler
The closest major airport is Vancouver International (YVR), approximately a 2.5 hours drive to Whistler. We're also within 5 hours drive time of Seattle-Tacoma (SEA) and 3 hours of Bellingham International Airport (BLI) in Washington, USA which gives you lots of options in flights.
Airport Transfers, Coaches and Shuttles
Once you are on the ground at any of these airports, there are two major ways to get to Whistler – by road and by air (that's the helicopter or floatplane option). Check out this handy summary of airport transfers and shuttles from YVE, SEA and BLI.
Do I need a car once I'm in Whistler?
The answer is no. Choose your accommodation wisely and you can stay steps away from the lifts and access to skiing, hiking, biking plus the delights of the village with some hotels and condos also providing complimentary shuttles. Leaving the vehicle behind can save money on parking, provide a kick for all sorts of new adventures and leave you free to enjoy the views on the way here.
Once you are in Whistler getting around is easy with a great public transit system, and taxis equipped with ski boxes and bike racks to move you and your gear. Check Whistler.com's transit tab for up-to-date information as over the summer months weekend and Holiday transit travel is sometimes free. The free transit will assist the resort in achieving its Big Moves Climate Action goals and is funded through Day Lot 1- 5 revenues, through the Community Transportation Initiative Fund (CTIF).
Self-propelled transit is often the locals' choice – in summer you can rent bikes and e-bikes and use the non-motorized Valley Trail to explore the Valley and get from lake to lake, and in winter you can rent fat bikes. Walking is always an option, and the absolutely best way to get to know Whistler at true vacation pace. We've included a list of car-free options for getting to Whistler below.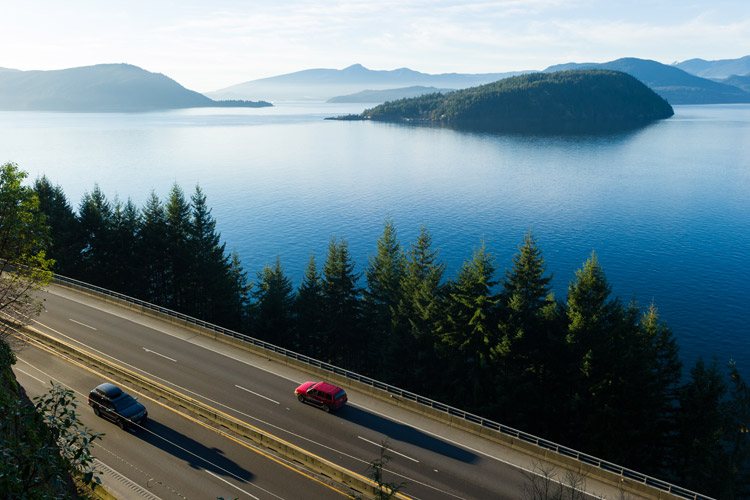 Driving to Whistler
There's only one road that goes to Whistler – Highway 99 aka the Sea to Sky Highway – and the views are pretty spectacular whether you drive from Vancouver or Lillooet. There are options for free and paid parking once you get here. Be sure to check the road conditions before you leave, and for folks coming from the United States by road you can find information on border crossing wait times and locations here.
Driving From Vancouver
Driving to Whistler from Vancouver is simple – take Highway 99 and drive north through Squamish (these driving instructions have more information). On a clear day you'll get views of Vancouver, the mighty waters of Howe Sound and glimpses of Mount Garibaldi, Black Tusk and the Tantalus Range. If it's your first drive, it's definitely worth taking extra time to stop at viewpoints, waterfalls and culturally significant spots along the way.
Driving From Lillooet/The Interior
For the adventurous, you can also take a longer loop from Vancouver into the interior and drive south to Whistler via Pemberton. This route comes over the Duffey Lake Road past popular hiking spots such as Joffre Lakes. This road is spectacular – it's also smaller, slower and has a significant mountain pass to ascend and descend – so keep that in mind when you plan your drive.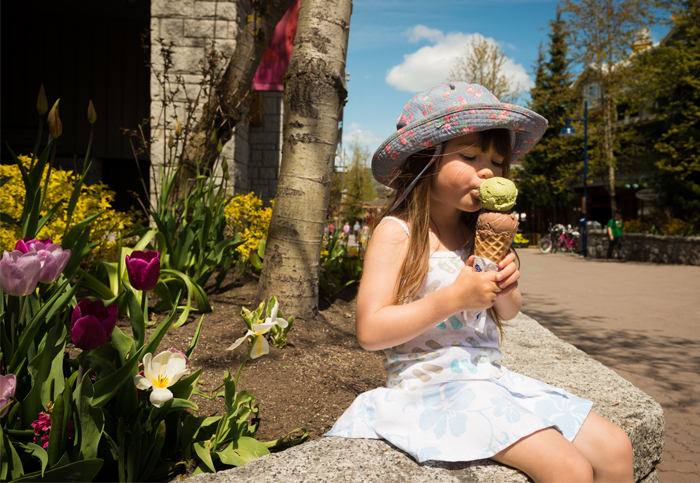 Insider's Driving Tip: Timing is Everything
Whistler's location close to a major urban centre means the highway sees a decent uptick in volume, particularly around the usual weekend travel times – Northbound on Friday and southbound on Sunday in the afternoons and evenings. Travellers should plan their trip to avoid peak times to maximize their holidaying and keep drive time to a minimum. So either
ditch the weekend
in favour of a mid-week visit, follow our
weekend warrior tips
, add a day on either end or travel a little earlier or later for a smoother ride.
Car Rental
If you don't have your own vehicle, hiring a car to get to Whistler is an option, with one-way and return car rentals available from Vancouver and Whistler.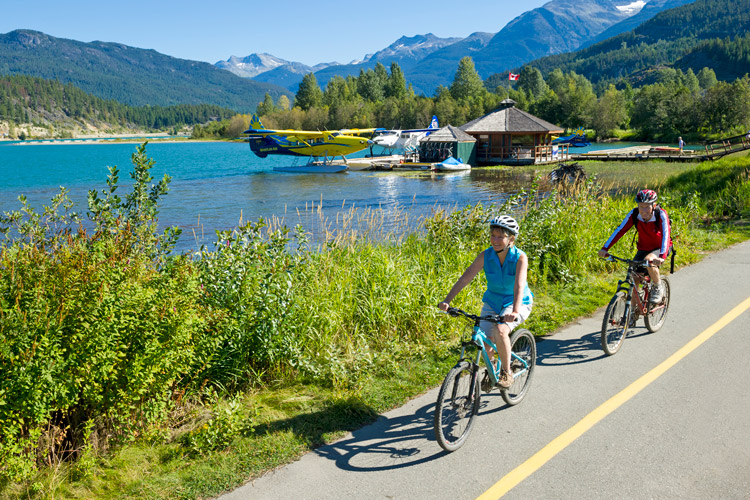 Safety and Mountain Highway Driving
The Sea to Sky Highway received a big upgrade around the time of the 2010 Winter Games, and it's in great condition with all new variable speed signs that provide safe driving speeds in all weather conditions. That being said, it goes through rugged mountain terrain and depending on the season you'll need to be on the lookout for changing conditions and hazards including wildlife such as deer and bears, rain, snow (can be very heavy at times), road cyclists as well as fog, wind and more. It's always a good idea to check the Highway 99 road conditions and webcams before you leave.
Winter Driving Tips
Whistler is a ski resort, and that means it can snow here…HARD and FAST. A bare highway on your trip up might receive a foot of snow very quickly, and while all roads are maintained having a correctly winterized vehicle is essential for your safety and the safety of other drivers. Before you drive on the Sea to Sky Highway in winter, you must make sure your vehicle is equipped with winter tires and/or chains – it's the law from October 1 – March 31 and you will be turned back by the police if you don't comply. Visit Transit BC for the current legal requirements, brush up on your winter driving skills and leave yourself plenty of time for the journey. Not confident in the snow? Take one of the car free options below.
Car-Free Road Transport to Whistler
Depending on your budget, group size and what gear you are bringing with you, there's plenty of car-free options from coaches to private vehicles with a driver – here's a quick rundown with links to more info.
Shuttle and Bus Services
One of the easiest and cost-effective ways to get here is by shuttle, with daily services running from downtown Vancouver and Vancouver International Airport. The buses have regular services, plenty of room for luggage and big windows so you can see the views without having to worry about driving (local tip – sit on the left side of the bus on the way to Whistler for views of Howe Sound and the Tantalus Range). Once in Whistler, buses will usually make stops at both Whistler Creekside and at the central Gateway Loop in Whistler Village so make sure you know which stop you need. Some will even stop at your hotel – fancy!
Check out the services, fares and baggage policies and book shuttle rides online here. If you are traveling with a bike in summer in or out of the box, Epic Rides offer a custom-made trailer for getting you and your vehicle to the mountains.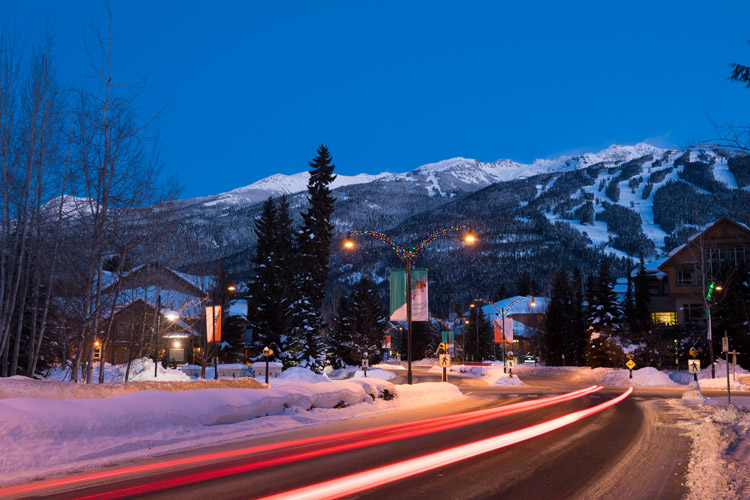 Airport Transfers and Private Charter Vehicles
Private charters come with a driver who will meet you inside the airport or at your hotel, help you load your luggage then take care of all the driving to Whistler so you can sit back, relax and enjoy the views along the way. The beauty of booking your own transfer means you also get dropped off right at your accommodation so you can settle in and start your vacation.
Rather than depending on a set schedule, private transfers by limousine, SUV, van or mini-bus are able to be booked 24 hours a day. Charters are excellent if you are arriving on an early or late flight, and cost effective if you are traveling with a big group. Transfers are available from all three airports (you'll need your flight details to book) and downtown Vancouver.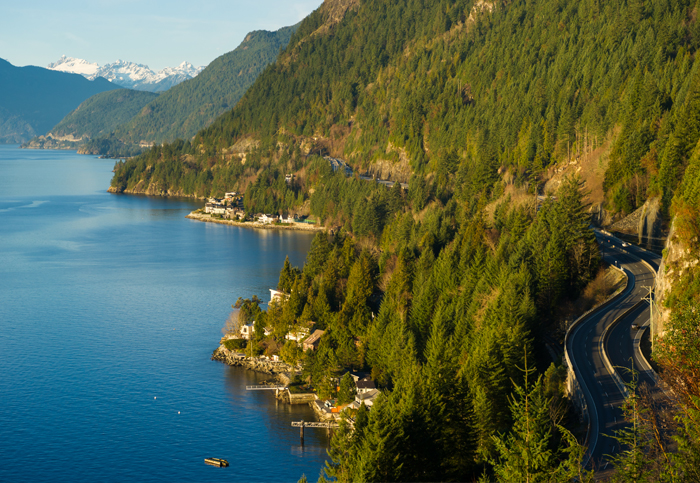 Whistler by Rail
There is a railway that links Vancouver and Whistler, and once upon a time there were daily trips to Whistler on the Rocky Mountaineer sightseeing train. This service has been discontinued, and while you can still make a short visit to Whistler by train as part of the Rocky Mountaineer Rainforest to Gold Rush Route (Vancouver to Jasper), there are currently no options to catch a train to Whistler.
Questions?
There's a lot of ways to arrive in Whistler, and if you want details on any of the transport options listed or advice on how to get you and your crew here, you can always call and speak to a real live human at Whistler.com – the travel consultants have all the up-to-date schedules at their fingertips, and can help you work out the best option quick smart.