Updated September 2023. Responsible travel is based on the understanding that when we travel, we have an effect on the place we visit. By being socially and culturally aware, we can make that impact a positive one.
These five tips for responsible travel in Whistler are super simple and easy to do; they just suggest that you go a bit deeper in your planning process to make things more fun when you get here.
1. Plan Ahead
Whistler can get busy over peak times during the year, especially over long weekends, festive and spring break. For a more relaxed experience consider coming off-peak and midweek, as well as having more choice and the best deals, you put less stress on natural areas.
Make dining and activity reservations. During peak times over the year Whistler's activity companies and restaurants can get very busy, so book in your must-dos and must-eats. Most companies offer very flexible cancellation policies, so it's better to book rather than miss out.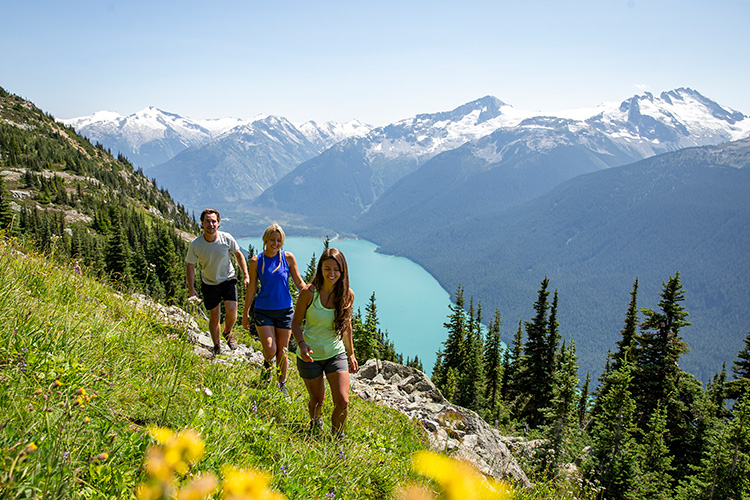 If you're planning on doing some hiking and you're heading into a BC Park, like Garibaldi Provincial Park take a look at their website to check for closures and day-use pass information.
Whistler's parks and lakes are popular spots over the summer. If you get to your Plan A location, let's say Rainbow Park, and it's really busy, have a Plan B in your back pocket; like continuing down the Whistler Valley Trail on your bike until you get to Alpha Lake Park, which is typically less busy.
Check out our other Know Before You Go blog posts that we hope will help you plan for your trip to Whistler.
2. Be AdventureSmart
Whistler challenges you and pushes your boundaries by its very nature. However, you know your limits and what experience and education you have, so make considered choices about the adventures you undertake, especially if you're thinking about heading into Whistler's backcountry on a bike, skis, board, or just your feet.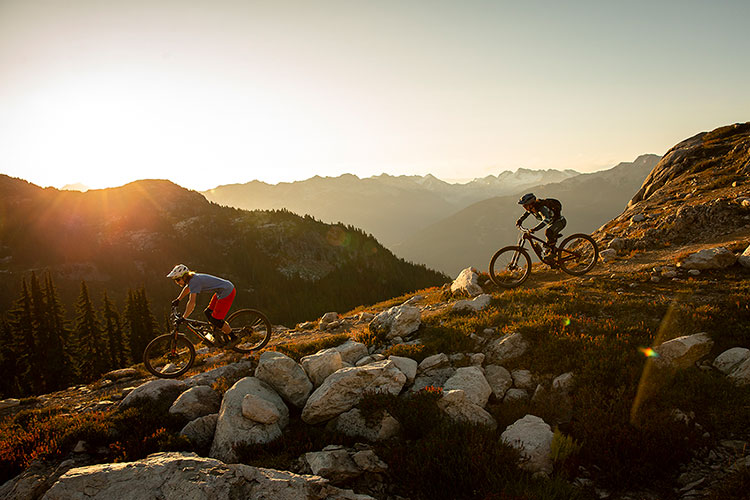 Before you head out on your Whistler adventure, think about the Three Ts;
Trip planning
Training
Taking the essentials
Never heard of the Three Ts? Visit BC AdventureSmart for information on how to explore safely and responsibly while you're exploring the mountains.
If there's something you've always wanted to try, but you don't know the local area, consider going with a guide. You can hike, heli bike, ski, and paddle with a Whistler-based guide, just take a look at some of the activities on offer and speak to the team at Whistler.com to chat about the guided options.
Or, you can always look into gaining some more outdoor education while you're here as there are backcountry, avalanche and first aid training courses available in Whistler.
Wildfires are a very real threat in Whistler during the summer, so always be respectful of local fire bans and never toss cigarette butts (of any kind!) onto trails, into forested areas, or out of car windows.
3. Be Patient, Be Kind
Whistler businesses have worked really hard to reopen and revitalize Whistler responsibly and safely. We're still working through worker shortages in some industries, so be patient and kind to the people serving you, checking you in and keeping you safe while you explore and adventure.
4. Explore Responsibly
Be a part of Whistler's efforts to minimize our environmental impact and preserve the area's natural beauty. Avoid single-use plastics, choose alpine fresh tap water over bottled and dispose of waste responsibly (you'll see more waste disposal units around Whistler with compost and mixed recycling options).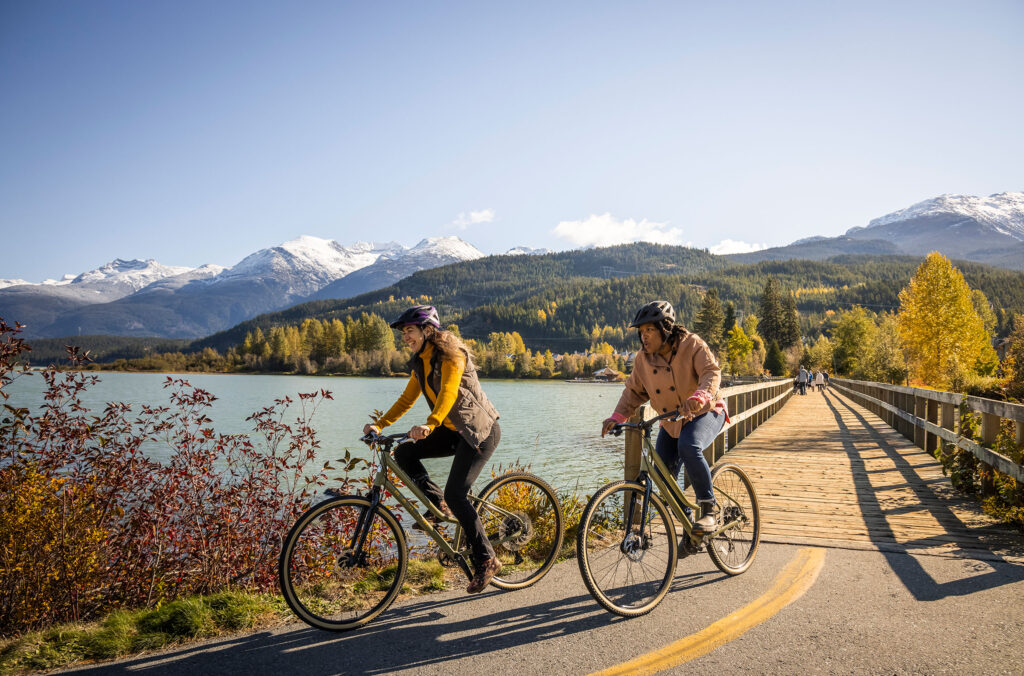 You don't need a car when you're here in Whistler, in fact, they can be a bit of a pain and you'll be seeing more pay parking this summer. The Whistler Valley Trail is the perfect way to get around, whether you're on foot, on a bike, or skateboard.  It's 46 kilometres of paved, car-free trail that weaves in and out of Whistler's parks and neighbourhoods, and you can rent bikes and e-bikes in Whistler Village so you can join the active transport movement.
During the summer the RMOW also has free shuttles running from Whistler Village to select parks, and the evo-bike share program is also another option to consider over the car.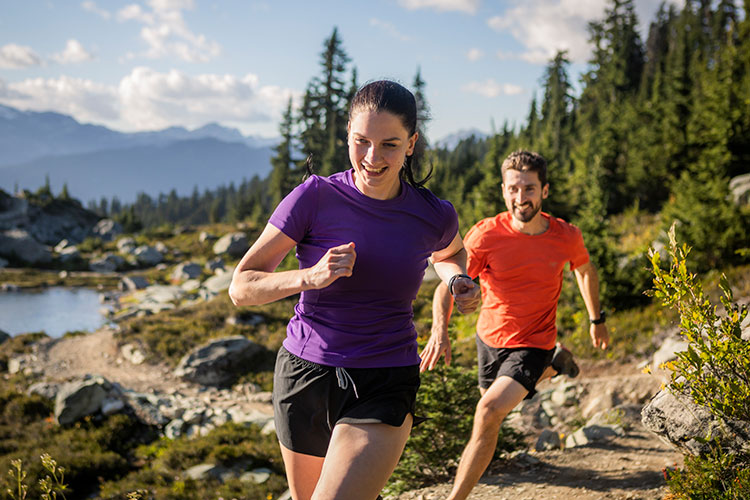 If you're exploring on Whistler's trails, stay on the marked path to protect the flora and fauna, and pack out what you pack in. It's worth taking a quick review of the BC Parks Responsible Recreation Guide to learn how to recreate safely, responsibly and respectfully this summer.
Whistler is bear country; never feed bears and do not approach them to take photos – let's keep them wild and safe. If you want to learn more about Whistler's bears and take photos, go on a bear-viewing tour with local experts. This is the safest option for you and for the bears. Learn more about how to be Bear Smart in Whistler in Be Bear Aware in Whistler's Backcountry.
5. Support Local
Instead of bringing the kitchen sink with you when you come up here, support the local business community by buying locally from shops and services. Not only does this enhance the Whistler community, but it also connects us socially, creates jobs and boosts the economy.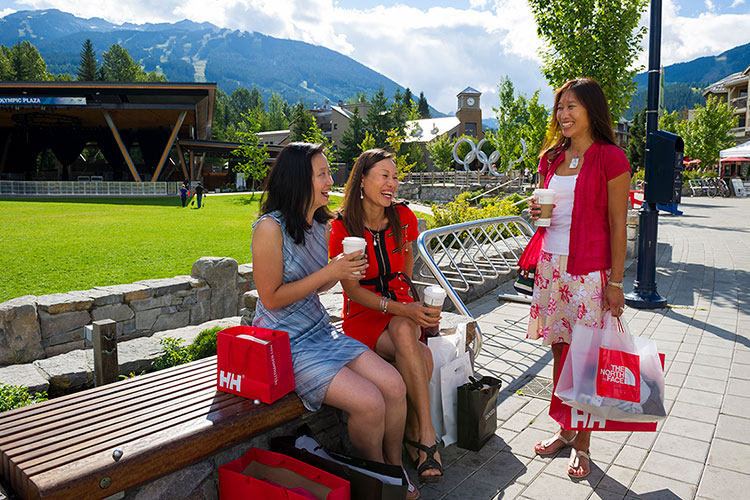 If you're enjoying Whistler's cross-country bike trails, whether you're on them on two wheels, walking the dog, or running them, consider giving back to the people who built them. Yep, it's people, not trail fairies, who maintain and build our incredible trails. Grab a WORCA membership and know that you've invested in the trails you love to recreate on – it feels good and helps the fairies.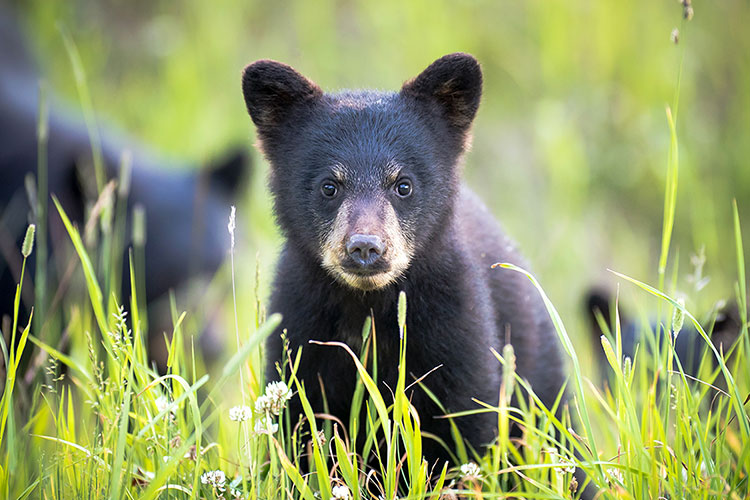 Another way to give back is to check in with our local, non-profit organizations to see if they have an event that you can attend. AWARE, Whistler's environmental group, typically has great programming you can connect with or an initiative with a local business that means they get a kickback. For example, locally-owned Keir Fine Jewellery has a line of jewellery that gives back to the Bear Smart Society.
Being a conscious and responsible traveller is an evolving concept. The more you do it, the more you'll find ways in which you can make a positive impact. We're told that some of these things are only a drop in the ocean, but that ocean is made up of drops, so let's keep going.
Book your winter trip now to secure up to 25% off lodging, 65% off lift tickets and 45% off rentals. Come experience Whistler Blackcomb's extensive terrain and adventure at every turn to see why we're known as one of the best resorts on the planet. Secure your winter getaway with Whistler.com for Flexible Cancellation and our Price Match Guarantee. Want to win a winter trip for two to Whistler? Check out our Drop In to Winter contest.