Most of us live in and visit Whistler because we share that burning desire to explore, push a few boundaries and seek a thrill here and there. Recently, when we were asked to #ExploreLocal it made us look at our surrounding area through a new lens and ask the question, what's still on our bucket list in our own backyard?
So, we asked our Insider team what's at the top of their must-do Whistler adventure list and they shared their thoughts, which was very #WhistlerNice. Maybe there are a few ideas here that you could add to your own Whistler summer bucket list?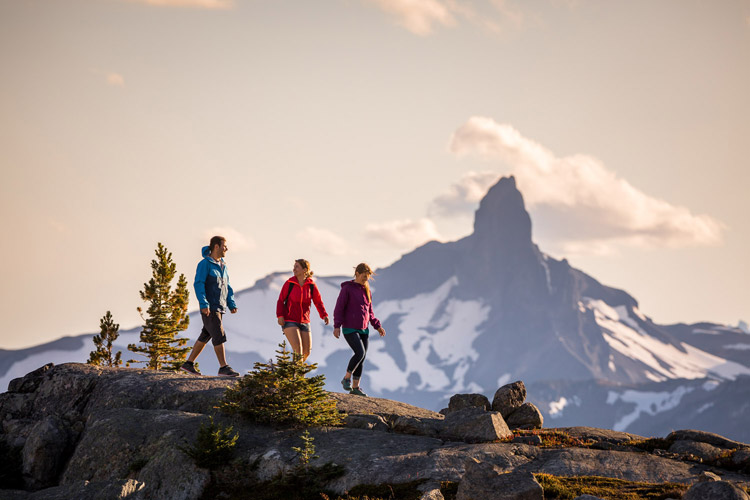 "Every winter I stare across from Whistler Peak to Black Tusk, dreaming of a hike to its base.

It's not an insanely huge hike and it can be broken up into two days by camping at Taylor Meadows, so it's a very attainable goal.

This will be the summer I lace up and go all the way."
The hike to Black Tusk is at least a 27-kilometre trek with 1,400+ metres of elevation (depends on which way you go), so be sure to travel safely, plan your route and make a reservation with BC Parks. Read more in Insider's Guide: Hiking Black Tusk.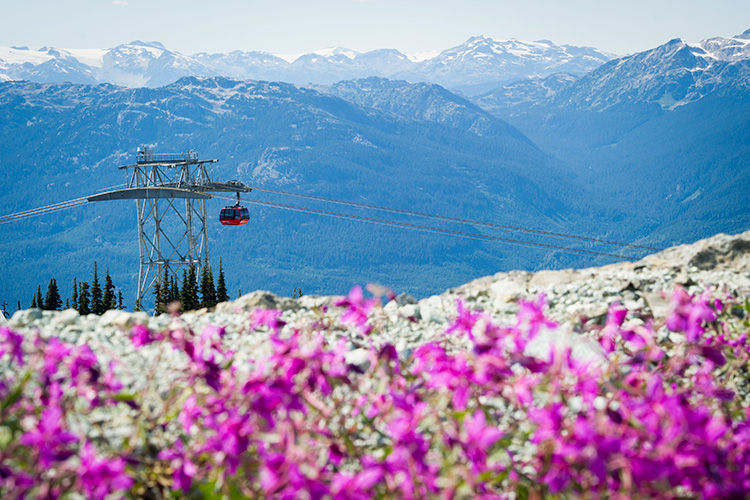 Jeremy Allen, exploring Whistler for six years, originally from Montreal, Quebec.

"I've always wanted to head up Whistler Mountain and hike off the back side of Flute Bowl to see the Alpine flowers!"
The wildflowers typically bloom from the end of July until mid-August, however, these dates shift slightly each year depending on the previous winter's snowpack and the melt rate of spring. Read more in The Hills are Alive: Alpine Wildflower Season in Whistler.
Whistler Blackcomb is open for the summer season for hikers, sightseers and bikers. You must bring your own face covering, pay via card and follow the directional signage. Read more in Know Before You Go: Sightseeing and Biking on Whistler Blackcomb.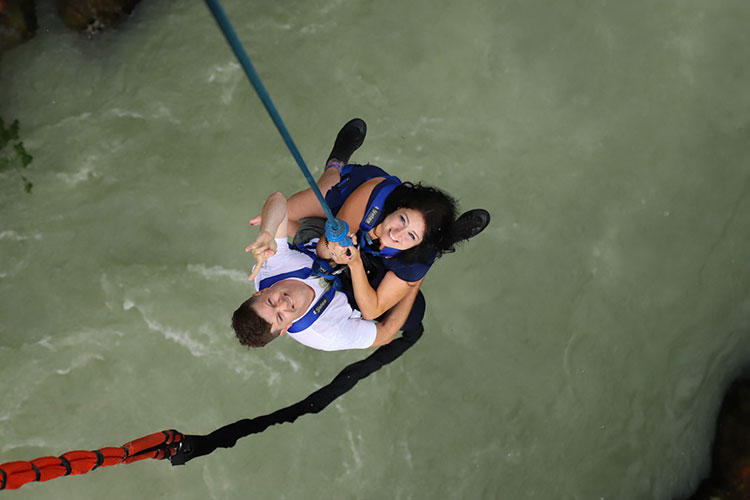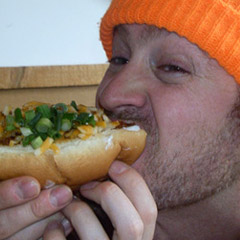 "The last thing on my Whistler bucket list was the one thing that scared me the most. I didn't intentionally avoid it, but after three decades of exploring and adventuring in these mountains I realized there must be a reason I'd done everything except this one thing.

So, last summer I took the leap, literally, and jumped off a bridge with Whistler Bungee. It was incredible. Now, as a father of a young boy, I can sort of reboot and relive all the awesome Whistler experiences again. And Bungee is right there at the top. "
The Whistler Bungee jump location is an impressive 160-foot (50-metre) bridge spanning 300 feet over the glacial-fed Cheakamus River. Read more in Whistler Bungee Jumping: On Fear, Gravity and Getting Old.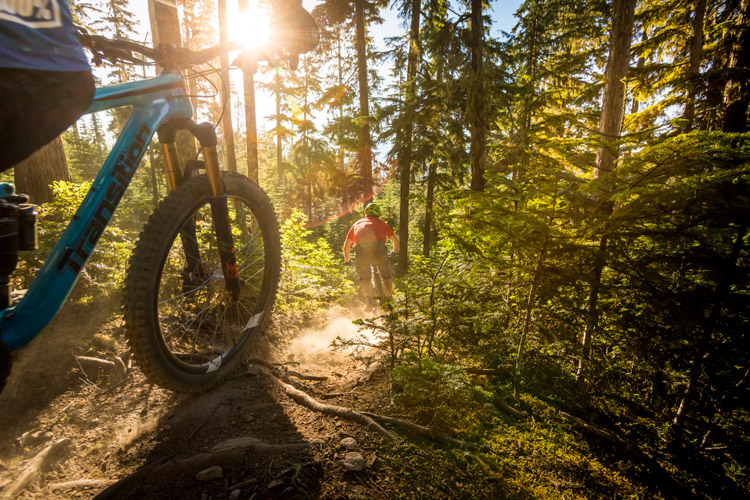 Abby Cooper, exploring Whistler for six years, from Canada.

"Year after year I join the Whistler Off-Road Cycling Association (WORCA) and pay to play on Whistler's vast mountain bike trail network.

This year is the year I give back not just with cash, but with some sweat equity. I'm looking forward to volunteering on trail clean ups or maintenance. I want to show our home some love in exchange for all the great memories it constantly gives me."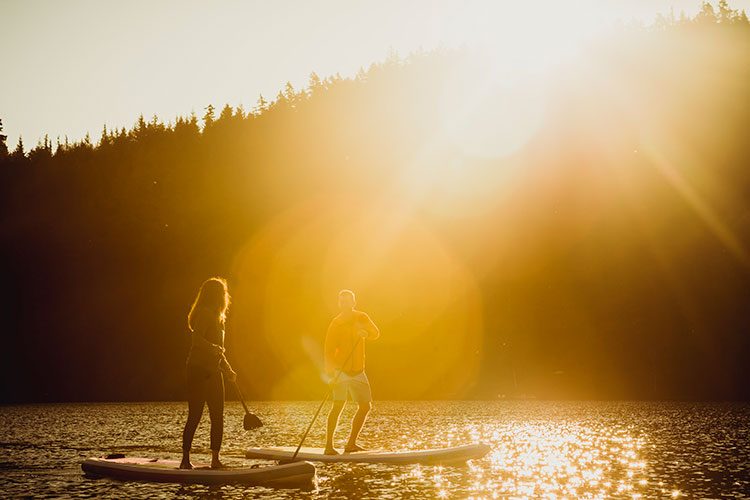 Dee Raffo, exploring Whistler for 14 years, originally from the UK.

"I have always wanted to paddleboard at sunrise on Alta Lake and then go for an early dip.

I have three young children, so the serenity of the shot above is rather dreamy. There are mornings when the lake's surface is like a mirror, and I want to make like Alice and journey through the looking glass."
You can rent a board at two locations on Alta Lake or take a tour if you're a first-time paddler or if you want to hone your existing technique. Read more in Insider's Guide: Paddleboarding in Whistler.
Whistler is changing its pace this summer so we can all adventure confidently, mindfully and responsibly, and we need you in this with us. Please adventure within your comfort zone to not put any additional burden on our local health team, pack out what you pack in and keep wildlife wild. Plan ahead to see what's open, look for special signage, bring your travel manners and be patient. We're all working as hard as we can to keep safe and stay adventuring.
So, have you added a few more things to your own Whistler bucket list? We hope to see you this summer and look forward to some virtual high fives as we all get these adventures ticked off!
If you have any questions, the Ask Whistler Live Chat Service is available seven days a week from 8 AM to 9 PM PST via Facebook Messenger, WhatsApp, SMS and phone. Summer room rates with Whistler.com start at $93 and there are deals to be had on longer, midweek stays and activity bookings (free $50 adventure voucher when you book for three nights or more). If you're a BC resident, sign up to become a Whistler Rewards member (it's free) for more specials and savings. Please remember that COVID-19 is not on vacation, visit Whistler.com's information page for health restrictions and advisories for Whistler.