Fresh powder on the mountains has many explorers dreaming of a trip into Whistler's backcountry, on the hunt for unbroken snow lines. And although that backcountry image of serenity is true, so are the inherent dangers of being out-of-bounds. With increased access to information, gear and guides, more people are venturing into the backcountry, but where should you start? With a course? The gear? A guide? There are seemingly a lot of moving parts to get you out into the backcountry safely, and we're here to decode it for you.
Know Before You Go
Know Before You Go from Avalanche Canada on Vimeo.
First, let's define the term backcountry so we're all on the same page. Backcountry is any area / trail / peak / zone that is not controlled. These areas can be your favourite valley-accessed summer hiking trails or alpine peaks, but in winter, these areas are now subject to avalanche danger. In winter, inbounds at Whistler Blackcomb, the ski patrol mark hazards, label runs and routes, do avalanche control and respond to emergencies. As soon as you step outside the resort boundary, none of these conveniences is there for you, even if you can see the resort from your location.
Entering the backcountry if exciting and fun, but it is only sustainable and safe when you take the steps below to prepare properly for the elevated risk. It's also important to note that while we might hear words like "slackcountry" or "sidecountry", they mean the same thing as backcountry, an uncontrolled and unsupported region.
Now, let's get you properly prepared for your first backcountry outing.
Following the advice from Avalanche Canada and the "Know Before You Go" video, we've outlined some steps to get you into Whistler's backcountry safely. Remember, all of these steps need to take place before you venture out. It's important that everyone who is going with you has the knowledge, training and gear, so you can equally support each other if an incident occurs.
Step One: Get the Gear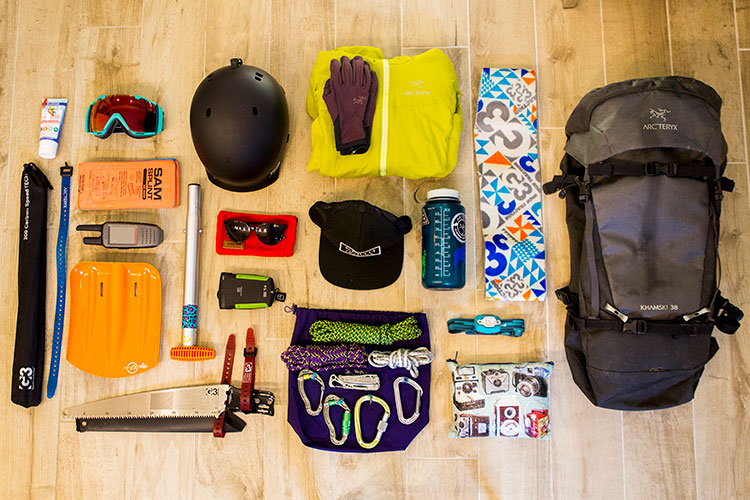 A transceiver (beacon), shovel and probe are mandatory safety gear for backcountry travel. You'll also need a backpack to put it in, a first aid kit and a communication device – remember that your cell phone won't have reliable service in many backcountry locations so investing in a satellite phone, Spot Device or InReach is a good idea.
Local gear retailers: Can-Ski, Coastal Culture Sports (Creekside), Comor Sports, Escape Route, evo, Showcase Snowboards and Summit Sport.
Local gear rental locations: Escape Route and evo Backcountry.
Having the gear is step one, learning to use it is the critical part.
Step Two: Get the Training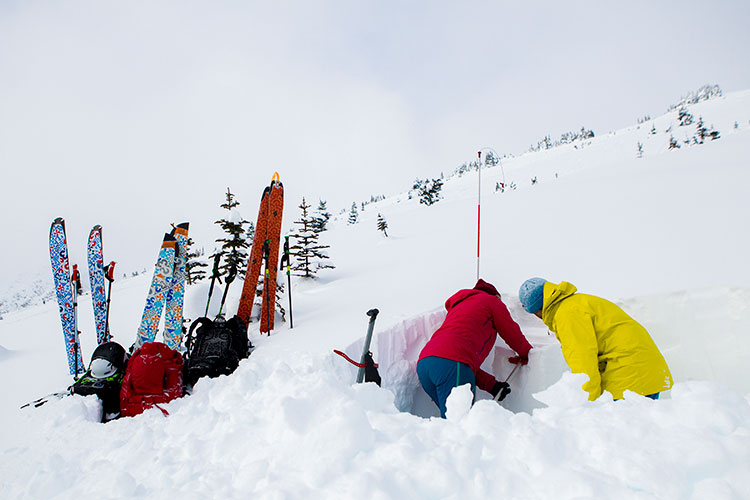 Register for an Avalanche Skills Training (AST) Level 1 course in Whistler through one of the providers below so you learn how to use your gear and how to travel safely in the mountains. The course covers things like reading the forecast, identifying safe terrain, a small amount of snow science for stability gauging, and companion rescue.
Whistler course providers: Extremely Canadian, Mountain Skills Academy and Adventures, Altus Mountain Guides and Coast Mountain Guides.
Step Three: Get the Forecast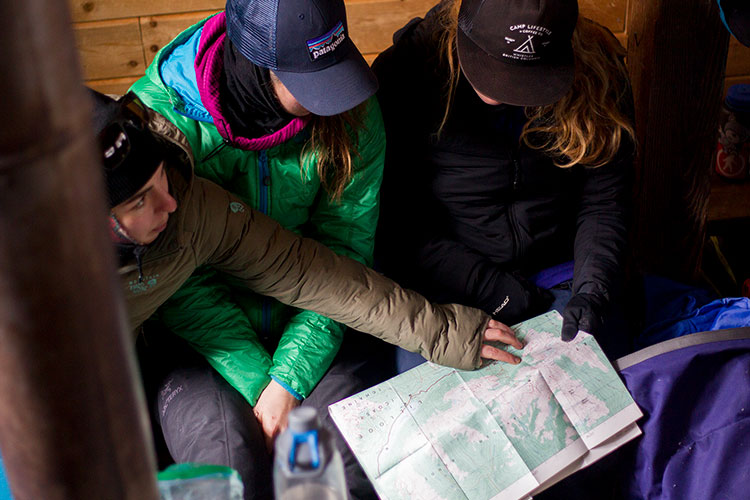 Use the links below for Avalanche Canada's daily avalanche bulletin for regional updates and conditions report. The Whistler Blackcomb website and app also have a detailed weather and avalanche report. Study the current conditions before every outing. How to interpret the forecast is something that will be covered in your AST Level 1 course, but just like any new skill, you'll have to practice and put it to use often to retain it.
Online Resources: Backcountry Avalanche Advisory – Sea to Sky, Avalanche Canada, Whistler Blackcomb, and Wayne Flann's Avalanche Blog.
Step Four: Get the Picture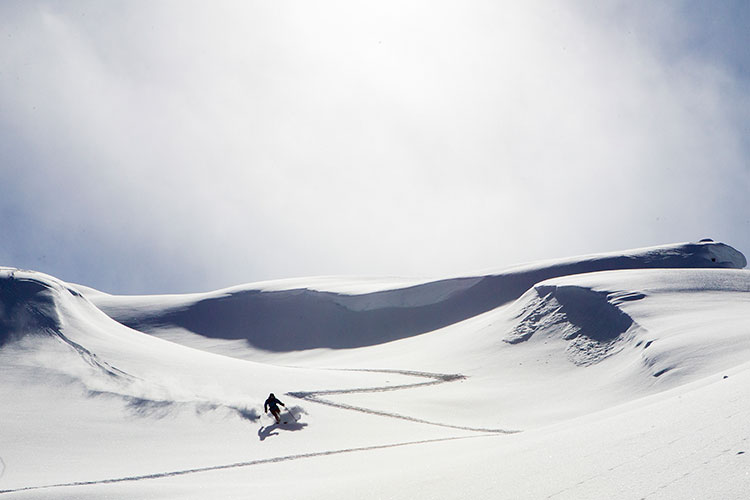 Before you step into the backcountry on any given day, you'll need to think big picture. What are the conditions telling me? What risks am I taking? Am I prepared? Are the people I'm going with prepared? Do we have open communication? What is our rescue plan? What hazards are we facing today? What skills does the group hold? These are a few of the questions that should be addressed each and every time you plan a backcountry outing. AdventureSmart has some great checklists you can use to make sure you've ticked all the boxes.
Set yourself up for success, face shots and good times by making conservative choices. Being an active part of the decision making process is important, but what's critical is knowing that you don't know everything. Stick to what you do know and set your ego aside.
OUTSIDER CODE: Shred safely each time so you can do it again tomorrow.
Step Five: Get More Training
If you feel ready to elevate your terrain selection and are feeling confident with your gear and current knowledge then consider taking the AST level 2 course to keep exploring safely.
The backcountry is a fun place to explore, but it's not to be tackled until you've properly prepared yourself. We're excited for you to unlock new places and experiences after following the "Know Before You Go" outline. Happy and safe shredding, backcountry friends!
INSIDER TIP:
Want to gain a bit more confidence before you plan your own backcountry trip? Book a tour with an official mountain guide (ACMG) to see how the pros do it.
Inspired? Here are a few more of our backcountry blog posts for you to enjoy:
Exploring Whistler's Iconic Backcountry Peaks in Winter
Insider's Guide to Whistler Backcountry Hut Etiquette