Whistler is an amazing community that exists in a special "Goldilocks" zone of tourism – our town holds all the comforts of a resort while being just steps away from access to pristine forests, rivers and mountains. A big part of experiencing our natural environment is getting to know our treasured local wildlife. Here are a few of our favourite locals you may see on your visit.
Bears
We're pretty lucky in Whistler to have over 60 resident bears living in our little valley. Spotting one of these furry locals is high on most people's vacation bucket list. It is important though, that it's done in a way that is both safe for you and the bears.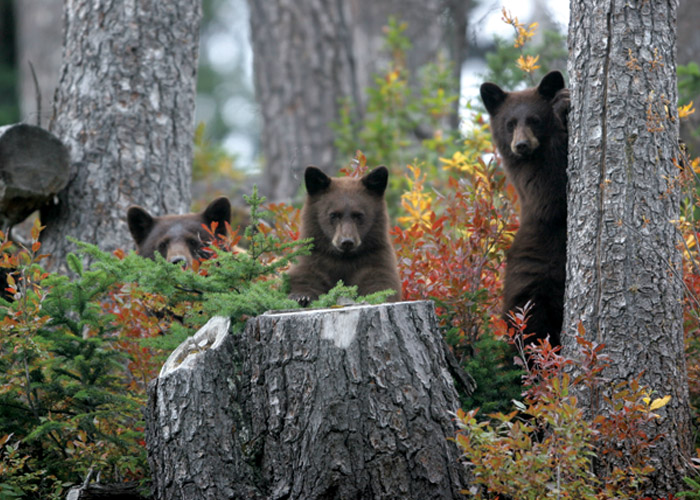 The best, and safest way to see bears is with a Bear Viewing Tour. You'll not only greatly improve your chances of seeing a bear, but you'll also get to learn more about them from the knowledgeable guides. Another safe way to spot a bear is from the Whistler Village Gondola. Keep your eyes peeled as you journey up or down to spot bears grazing on the slopes. You'll be safe as you soar past at lift height, and the bear will be happy because they'll have no idea that you're even there. Both of these options will re-open in the spring, but if you're here in the fall you might see a bear while out hiking or on the side of the road before they put their heads down for their yearly nap.
No matter how tempting it can be to get closer to a bear, you should absolutely never do this. Check out our blog for tips on staying safe when you encounter a bear.
Whiskey Jacks
A whiskey jack (aka gray jay, Canada jay, or camp robber) is what would happen if you took the food persistence of a seagull, and put it into a cute little mountain bird's body. Instead of shooing them away you'll want to hold your hand up in the hopes that they come and perch for a bit.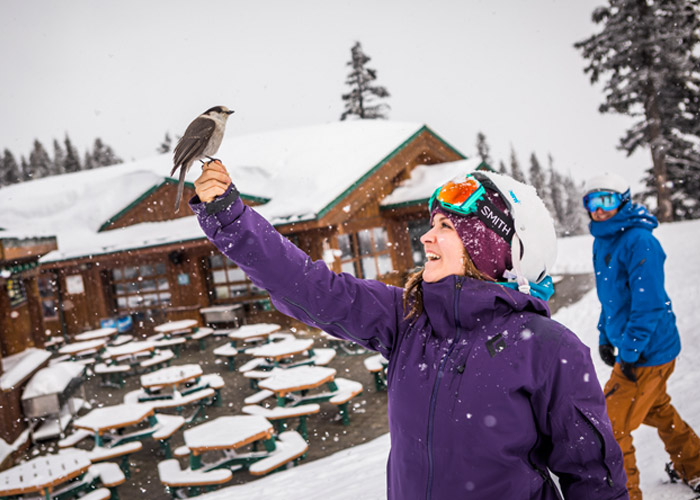 You can find whiskey jacks high in the mountains, typically in places where hikers stop for a snack. I've seen them at the deck of the Roundhouse Lodge, the top of Peak Chair, the campground at Garibaldi Lake, and at the Harmony Lake boardwalk. As tempting as it can be to feed them, please don't. Not only is human food not part of their natural diet, but they also cache their food (they take that food and hide it for later). That hidden food can attract bears to campsites, putting yourself and fellow campers at risk.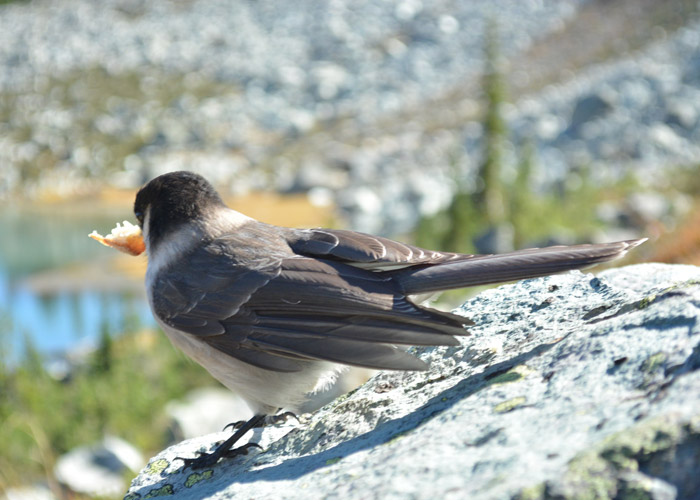 Deer
While they're not the most exotic animal on this list, it still feels pretty special when you see a deer serenely grazing on a mountain slope. They like to take advantage of the grass growing on summer ski slopes from the valley to mid-mountain. To spot one, keep an eye out when travelling up or down the Whistler Village Gondola, or when crossing open areas on trails in the Whistler Mountain Bike Park.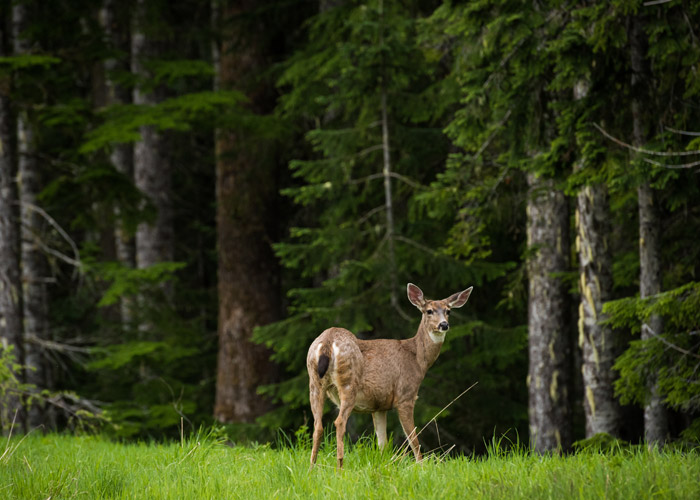 Bald Eagles
America is well known for their eagles, but many people don't realize that Squamish is also home to a major nesting ground for this beautiful bird. While the best time to see them is when they nest in the winter (October – March), I have also regularly spotted eagles soaring over Alta Lake in the summer months.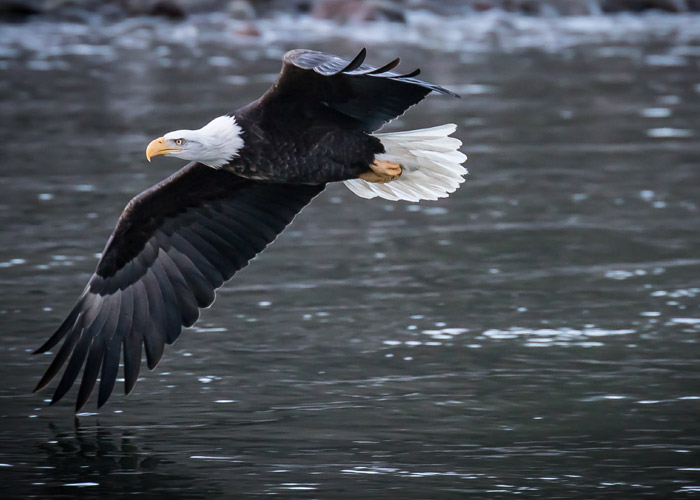 Marmot
You know you've really made it in this town when you get something named after you. Many of our parks, ski runs and streets come from key figures in our Whis-tory. Nobody has a better namesake than the hoary marmot, as our whole town is named after the distinctive whistling sound they make when they communicate with each other.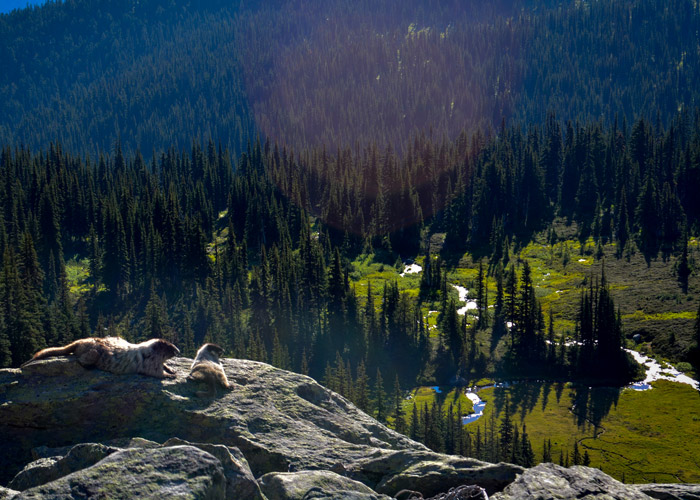 They can easily be found sunbathing in alpine boulder fields. The summer hiking map even has some spots marked on it where you are most likely to see them.
You may have never heard of a marmot, but there is a good chance you've seen one before. Remember this guy looking for his friend Alan? Or was it Steve?
These are just a few of the animals you may spot if you are out and about around Whistler Village. They are certainly not the only birds and animals living in these forests. From lynx to woodpeckers, pine martens to osprey, beavers and otters, depending on where you are, how quiet you are and how closely you pay attention, you may see any of these.
Please respect these wild locals and their homes, and practice the leave no trace principles when you are out and about. For more information on summer activities to get you out there, visit Whistler.com.