Updated February 11, 2019.
All work, no play makes us dull, ill and sad.
Ever noticed how young people in mountain towns look? It's because they spend a ton of time on the slopes and trails. Catch an octogenarian on the slopes, and you'll see a sparkle in their eye that definitely doesn't come from staring at spreadsheets.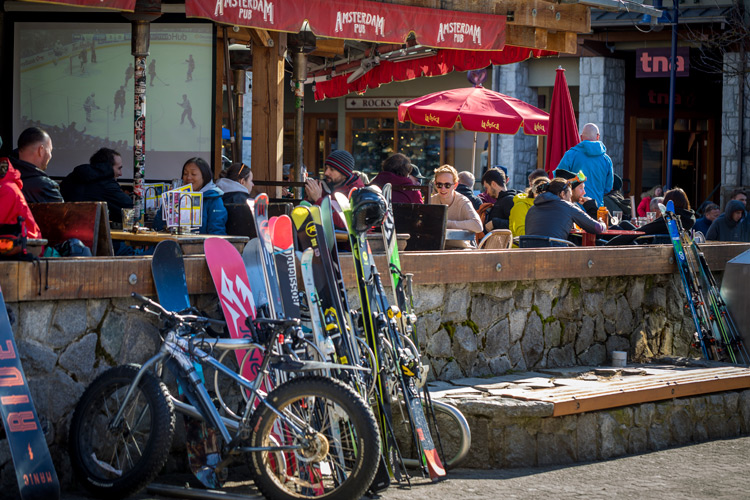 Play gets us moving, trying new things, breaking out of routines. It helps us get moving and fit, sure, but play also helps us create new neural connections and strengthen problem solving skills, which can have benefits for work, creativity and relationships. And while taking time out to do something playful may not help you cross off the things on your to-do list, it might help you gain a little perspective on what's really important in life.
With that in mind, here's 10 of the ways you can play this spring in Whistler, in our very own natural playground: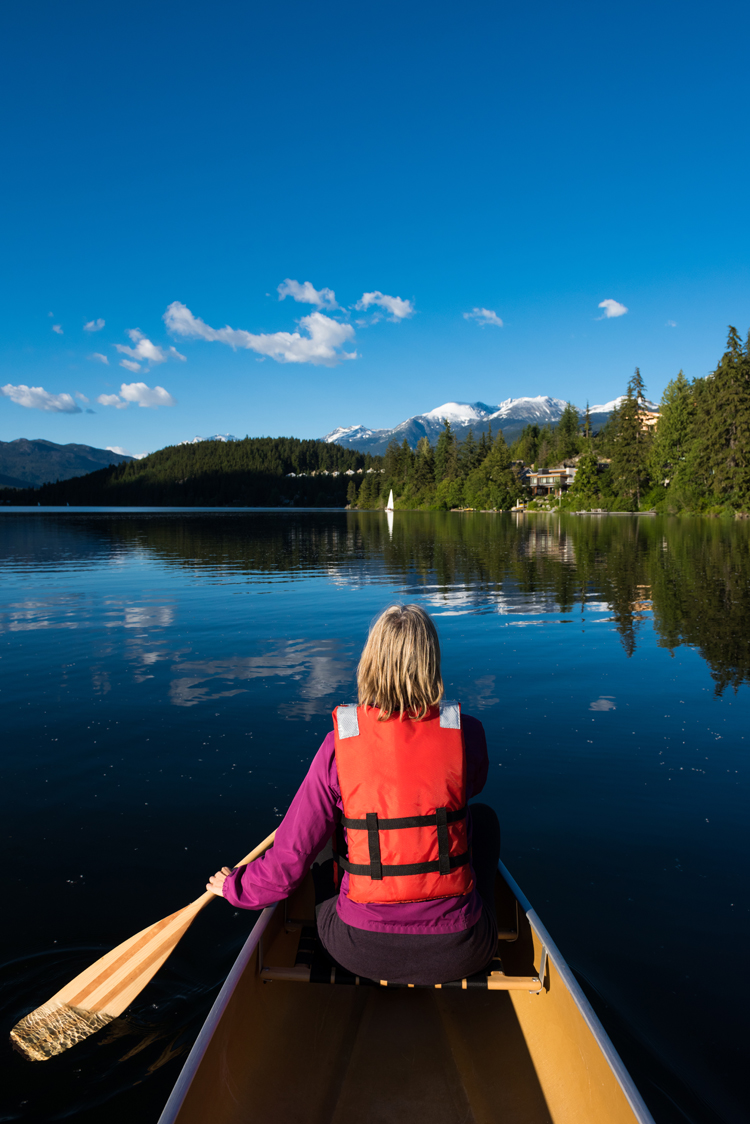 1. Splash About
The ice is melting off the lakes and there's plenty of water in the River of Golden Dreams, so let's get paddling. Canoe, kayak, SUP – whatever floats your boat. If you're not so sure about those water temperatures (always cooler this side of summer), then get your water therapy with a spa day or hot tub session (singing 'Rubber Ducky' all the way, of course).
2. Slide on Snow
With exceptional snow all winter and spring, there's plenty of coverage for skiing and snowboarding and Whistler Mountain is open until late May. Cruise the groomers, slash some slush or go for a couple park'n'patio sessions – just don't get too serious. Onesies and neon recommended.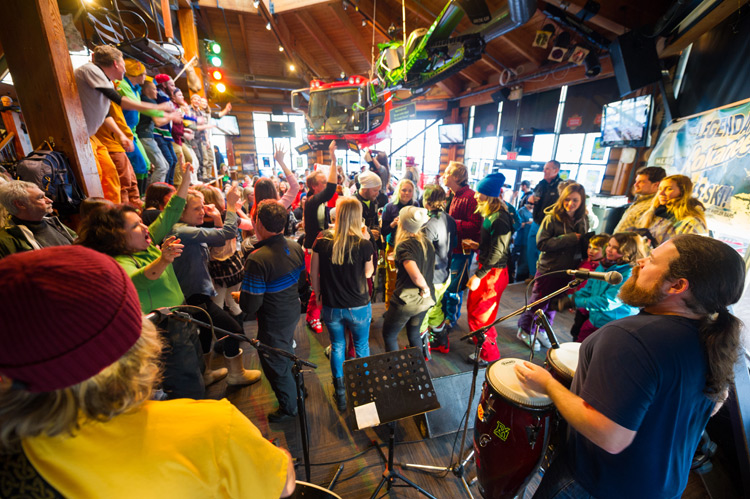 3. Dance
Time to dance like no-one is watching. The spring après sessions continue with Merlin's the pick of the big venues to find live music. We'll have proper outdoor dancing at GO Fest on the May Long Weekend, and there's always a new DJ on at Whistler's clubs…but you'll have to be a bit naughty and stay up waaay past bedtime to catch the good sets.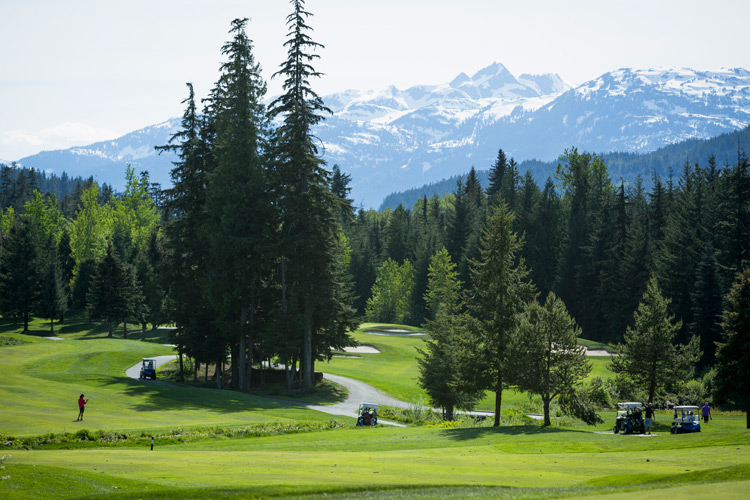 4. Whack Things Really Hard
What better way to shed adult-life-related stress than sending a golf ball into orbit? With the driving ranges open early and the golf courses following by mid-May you can now get your swing on. Other options include the Whistler Racquet Club, hotel tennis courts and the Meadow Park Sport Centre squash courts. Check out the GO Fest tennis clinics if you want to work on your swing.
5. Throw Things
Axe throwing. Enough said.
Also, the disc golf course in Lost Lake Park will be clear of snow soon. An afternoon wandering in the forest trying to hit things with a plastic disc, chatting as you go? Why not.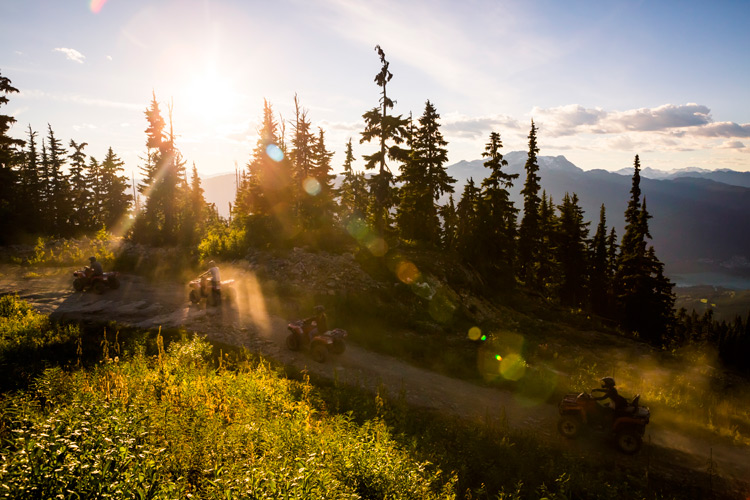 6. Go Really, Really Fast
Kids know that speed is your friend. This spring you can get your thrills by zipping or rallying a RZR to your heart's content. The snowmelt means the rivers are going to be running well, so white water rafting and jet boating will also be top notch – check out the spring activity specials here.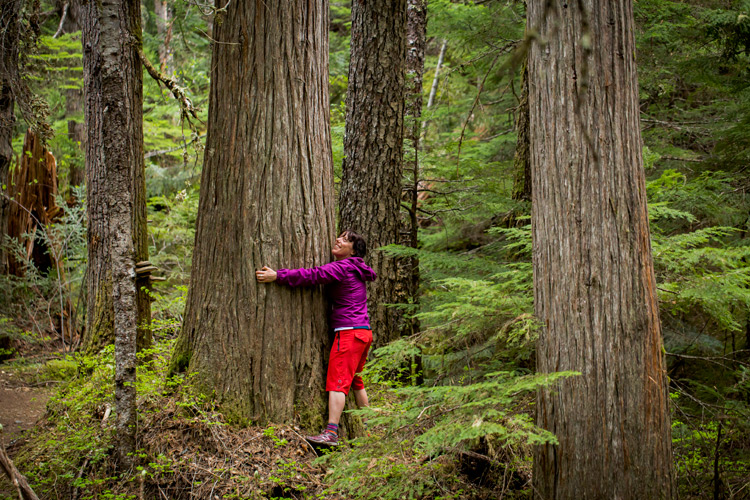 7. Explore a New Trail
The snow will melt from the valley up, so it's time for early season hiking, trail running and dog walking. Rain or shine it matters not – with the right gear you can skip through the forest like a fairy tale character and find out just how quickly hanging out with trees, running water and vivid green moss can lift your spirits.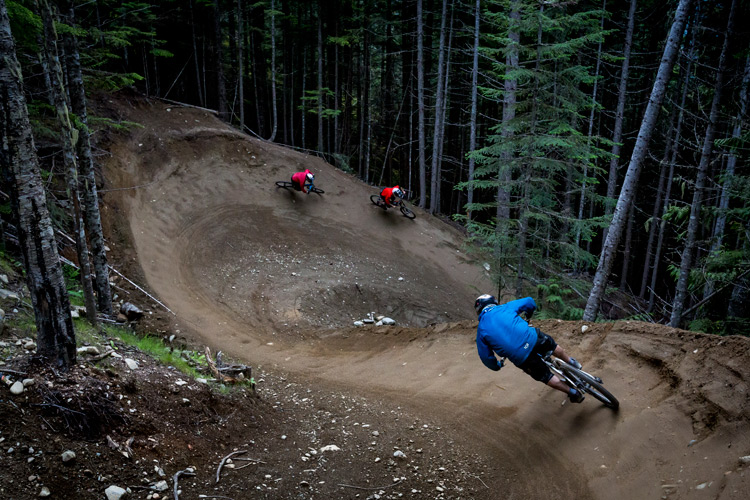 8. Pedal
Remember back in the day when you used to spend hours on your bike just exploring? We've got a winding network of paved, car free bike ways called the Valley Trail which is PERFECT for meandering. Don't plan, just go, and rediscover the freedom that a bike can give you. For those who aren't afraid to get a little dirt under their tires, both the mountain bike trails and the Whistler Mountain Bike Park will also open in May.
9. Eat With Your Fingers
Sharing plates and tasty treats with friends are the order of business here. Go on, get messy. Get a mega plate of nachos at Merlin's to cut through the post ski/bike/paddle hunger, grab Purebread treats and sit in the sun while you make crumbs, snack on fries with a delicious craft beer at the Dubh Linn Gate (ask for chipotle mayo, I dare ya) or down some pretzels with beer at Handlebar.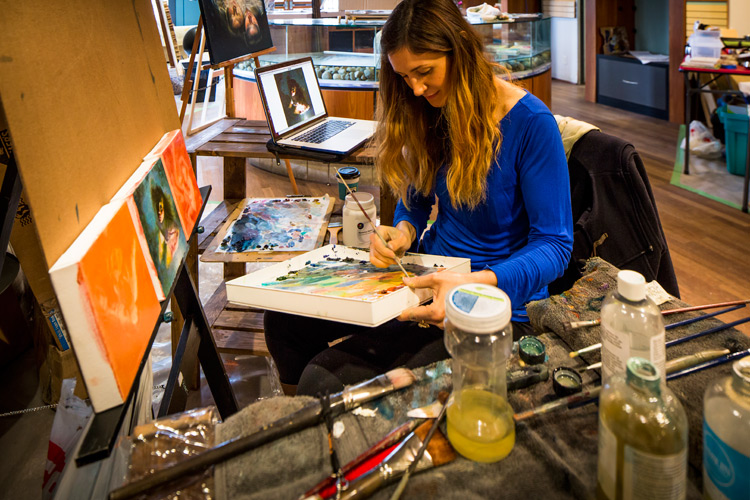 10. Get Wildly Creative
Sometimes, somewhere along the path from childhood we can lose the connection with our creative side – but it's waiting there patiently for us to rekindle the fire. You'd be amazed at the number of things to do here that get your brain firing in different ways. Rock up for an art class or social art night, check out the interactive exhibit of Matisse Drawings at the Audain Art Museum, challenge yourself to creative problem solving at Whistler's original Escape Rooms.
BONUS: Go from Sun Up to Sun Down
Why stop playing after one activity? Call up the energy of your inner child and try a 'Whistler triathlon' or multisport day to see just how awesome life can be. Ski-bike-golf or walk-paddle-spa? This is choose your own adventure land. Go crazy kids!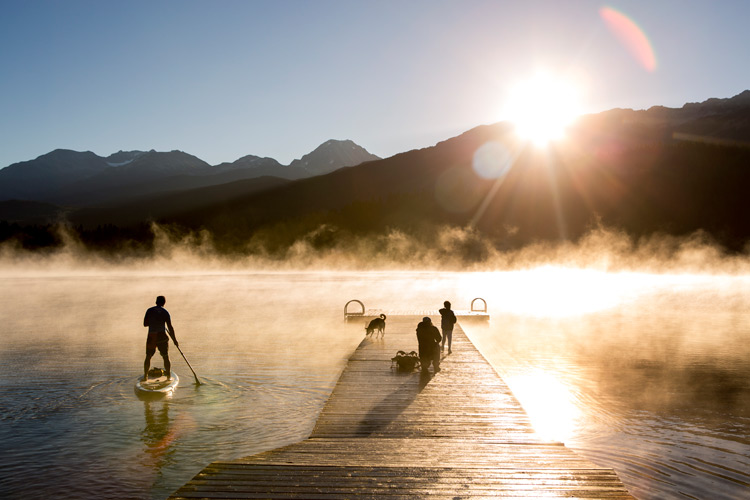 So what are you waiting for?
Here in Whistler play isn't just for kids, it's for everyone – it's for life. The most important thing to remember? Don't be afraid to get messy, enjoy the process and above all – do it your way.
Here's to more time in nature this spring and healthier, happier days. For more information on spring deals on meals, activities and accommodation, visit Whistler.com.