Here's a confession. Despite the fact that Whistler just came out of the biggest and best mountain bike festival in the world I'm starting to look beyond the dust and dirt. And even though the valley lakes are still a perfect swimming temperature and the sunny patio blender drinks taste better than ever, my head is just not in the game. I love summer but I just shuffled my clothes drawer around so my merino wool base layer is at the top. I'm starting to think about skiing, a lot.

The good news is I'm not alone. Just the other day as we loaded the car with inflatable contraptions for another day on the lake my fiancé mentioned that she needs new gloves, and probably a jacket.
In Whistler, this happens every year as the days get shorter and the mornings brisker. Autumn looms over the Coast Mountains and soon the lakes will be covered in mist each morning. After that it will rain, then snow up on the peaks. And then we'll all be watching, waiting as that white line slowly descends the mountains until one morning—POW! Snow in the valley.
And after that it's on.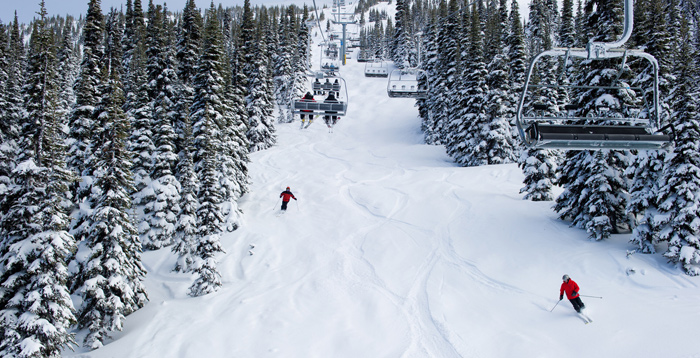 Coming off three epic snow years in a row, Whistler winter daydreams are starting earlier than ever and while I generally try to avoid direct sales pitches and vacation hawking on this blog I do want to ask – wouldn't you like to tap into a bit of that big-mountain anticipation and give yourself something to look forward to this winter?
If the answer is yes then please, allow me to save you some money. From now till November 15, anyone booking a ski/snowboard holiday through Whistler.com is guaranteed the best value. As the official booking site for the entire resort, Whistler.com has all the hook-ups and inside scoops on getting you the best deals on hotel/lift ticket packages (Total random side note: there are no motels in Whister –we're a mountain valley so flat space is at a real premium.)
The other rad thing about Whistler.com is when you book before November 15 your kids will ski,rent,stay and shuttle for free. So the old, "my kids are driving me into the poorhouse" excuse doesn't work up here. Kids are the future of skiing (and everything else) so it makes sense they should get a free ride up to learn how awesome it is to slide down a hill on flat sticks.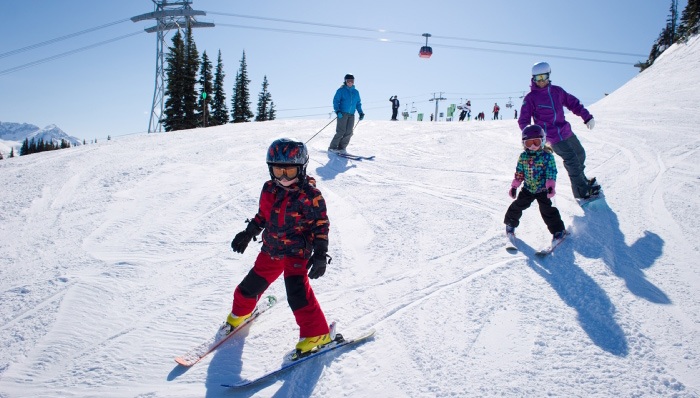 The final bonus is that unless you're really unlucky (or have incredibly bad karma) you can book a Whistler holiday now and still be confident the snow will be good. Obviously you can never 100% predict the weather, but Whistler is notorious for getting a lot of snow. Those big storms that roll off the Pacific hammer us all winter long and our snowfall record should allow you to book confidently. Check heck out these season snow totals for the past half-decade:
Last Year's Season Total – 1389 centimetres/45.6 feet. (In March alone we got over 400 cm! It was ridiculous)
2010/11 Season Total – 1579 cm/51.8 ft. (February, typically the driest month of the winter, saw 259 cm of snowfall. That's enough to bury most cars.)
2009/10 Season Total – 1494cm/49ft. (November that year we got hammered with 560cm, making the early season feel like midwinter.)
2008/09 Season Total – 911 cm/29 ft. (Remembered as a "lean" year but we still got over 100 cm of snow each month except April. And 42 cm in May!)
2007/2008 Season Total – 1022cm/33.5 ft. (December and January both had over 260 cm of snow. White Christmas indeed.)
<p.

The other good thing about Whistler.com is that the call centre is located right here in town and is staffed by real Whistler locals. They live here, they love it here, and they get to go on all the cool tours and check out all the hotels so they can answer your questions based on real, on-the ground experience. And they're pretty nice people too, it's like having a little buddy on the inside before you even get here.
Also important, to me at least, is that Whistler.com is a non-profit organization. That doesn't mean we're all volunteers (heck, I got a family to feed) but it does mean that after costs are covered any profits the organization makes goes right back into Whistler promotions, contests and community events. You work hard for your money, wouldn't you rather it goes into the town you're coming to visit, rather than the fuel tank of some CEO's private jet?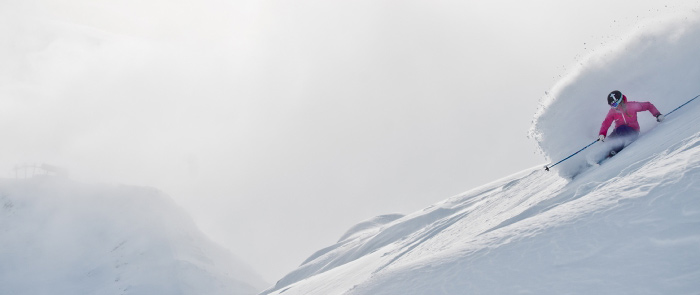 And that's it. That's my sales pitch. Book early and save, bring the kids for free, and if you find a better price anywhere Whistler.com will match it, guaranteed. And if you still aren't sold. No worries bud, just means that much more powder for me and the wife.
Happy Summer.