Telling our kids that we are heading to Whistler is always met with an onslaught of questions.
"Are we going biking?"

"We're going to Cows, right?"

"Are we staying near the playground?"

"Can we go to the lake?"
Since Whistler is one of our family's preferred places to visit, we absolutely have certain go-to activities. Even so, we try to incorporate something new into every trip, ensuring that no two visits are exactly alike. When we were offered the opportunity to try Escape! Whistler and Whistler Photo Safaris last summer, we were excited to check off two more attractions from our Whistler wish list. (Don't worry, we still ate ice cream and hit the biking trails too).
Whether you are visiting Whistler for the first time or, like us, you're looking to mix up your standard itinerary, both Escape! Whistler and Whistler Photo Safaris are well worth a visit.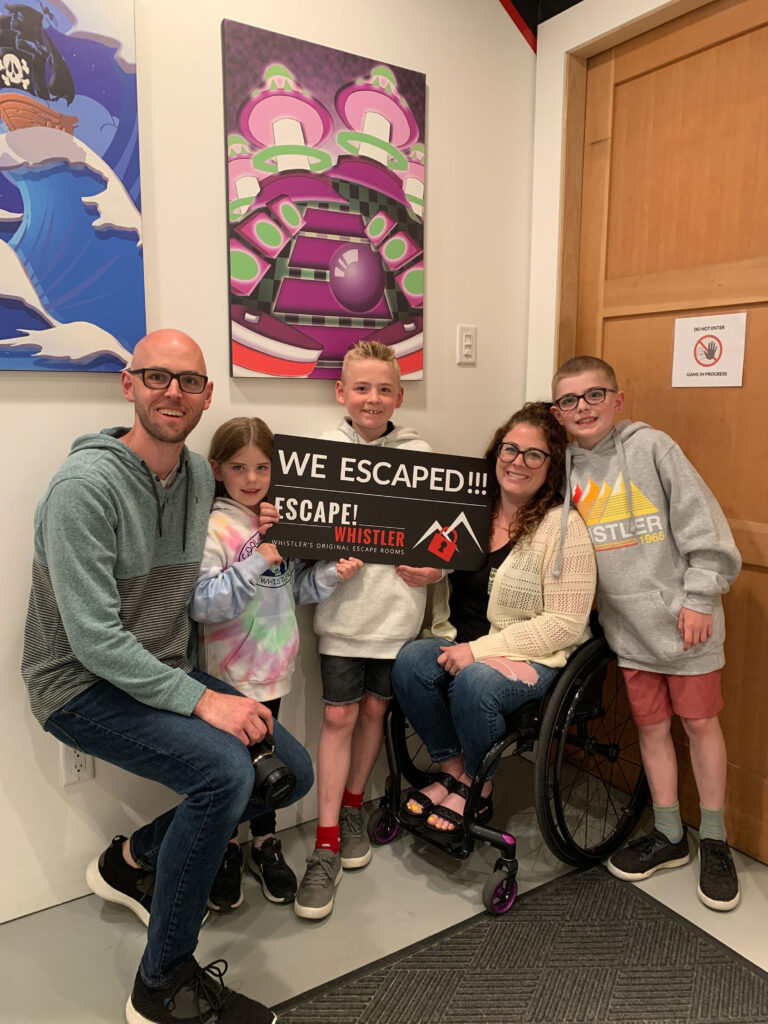 Escape! Whistler
As soon as the door locked behind us, we were transported into a world that screamed nostalgic arcade meets Wreck-it-Ralph. Working together – with a few tips through the walkie-talkies when we were really stuck—we solved puzzle after puzzle, navigating our way through the inner workings of a pinball machine. We escaped back to the real world with just a minute to spare on our timer and zero sibling fights to speak of.
While the outdoors may be the star of the show in Whistler, it can be nice to take a break from the fresh air and put your brains to work. Escape! Whistler offers six different adventures to choose from, and this immersive, 45-minute, puzzle-solving experience will have you working together to solve the clues before time runs out.
I know, I know, convincing your kids to work as a team can be like trying to fit a square peg into a round hole, but this was truly the most fun we've had indoors up in the mountains. Our children's ages range from 7 to 12 and this intermediate-level room had something for everyone (including Mom and Dad).
Escape! Whistler is conveniently located at the south end of the Village Stroll, at the base of Whistler Mountain, making it simple to pop over from your hotel, vacation rental, or whichever restaurant you're enjoying. Reservations are recommended and, from check-in to gameplay, you should plan to spend about an hour at this experience. Lockers are provided free of charge during your attempt to escape.
Accessibility Note:
Four of the six games offered at Escape! Whistler are wheelchair accessible. While Pinball Machine and Underwater Lair are fully accessible, Yukon Gold and Buried Cabin are playable but include small sections a wheelchair user may not be able to access.
Escape! Whistler is part of the Easter Seals Access2 program. Be sure to take advantage of this if you are enrolled in the program.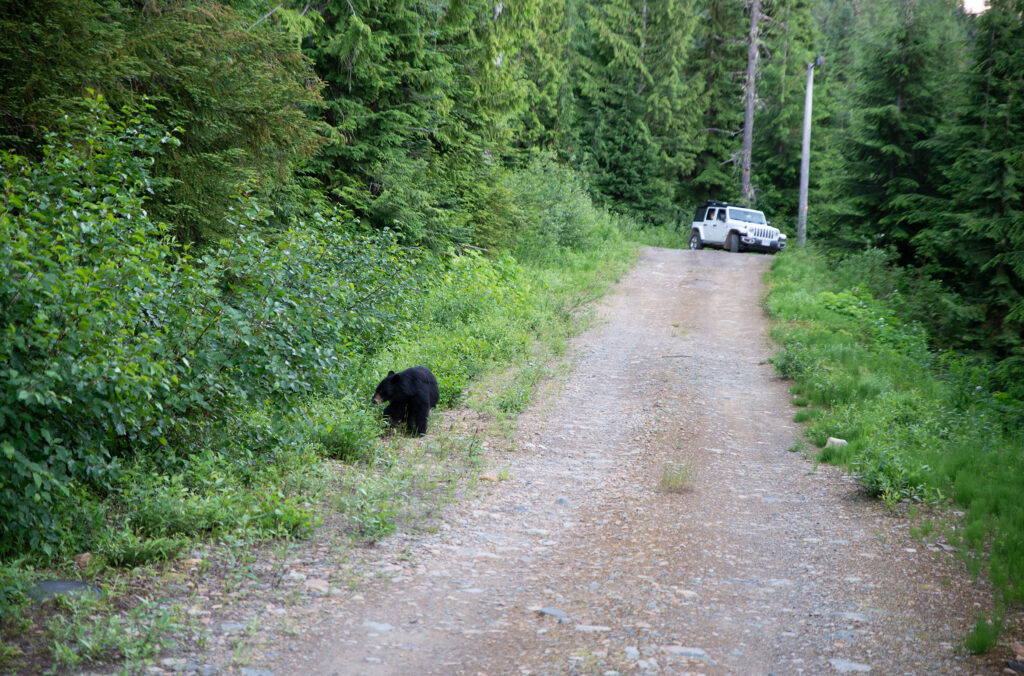 Whistler Photo Safaris: Bear Viewing and 4x4ing in Whistler Olympic Park
In the Callaghan Valley, just south of Whistler Village, sits 2,200 acres of Canadian wilderness. While the bears call the area home, ever since it was developed to host the Nordic events of the 2010 Winter Olympic and Paralympic Games, mammals of the human variety know it as Whistler Olympic Park. When covered in snow, it's a hub for snowshoeing, cross-country skiing, and tobogganing however, it's another world when the earth and the animals re-emerge from their winter sleep. And in the months from May to October, Whistler Photo Safaris is your exclusive ticket to see all it has to offer.
With four different tour offerings, guests can choose their own adventure. Whether they want to focus on seeking out bears in the wild, spike their adrenaline 4x4ing and sightseeing on the 2010 Legacy Trail, take an in-depth tour of all things Olympics, or combine the best of all three, there is a tour suitable for everyone. I won't lie, I was drawn to the sightseeing option as the thought of seeing bears in the wild sparked slight trepidation from within.
When we're out on the bike trails, I know the bears are around, their poop is hard to miss, but knowing it and seeing it seemed very different. But with a little coaxing from my husband, we agreed on the combo tour and, when the safari Jeeps pulled up outside of our hotel, my sense of adventure kicked in. The four-guest maximum in the open-air Jeeps meant our family of five quickly embraced a girls-vs-boys mentality and headed out.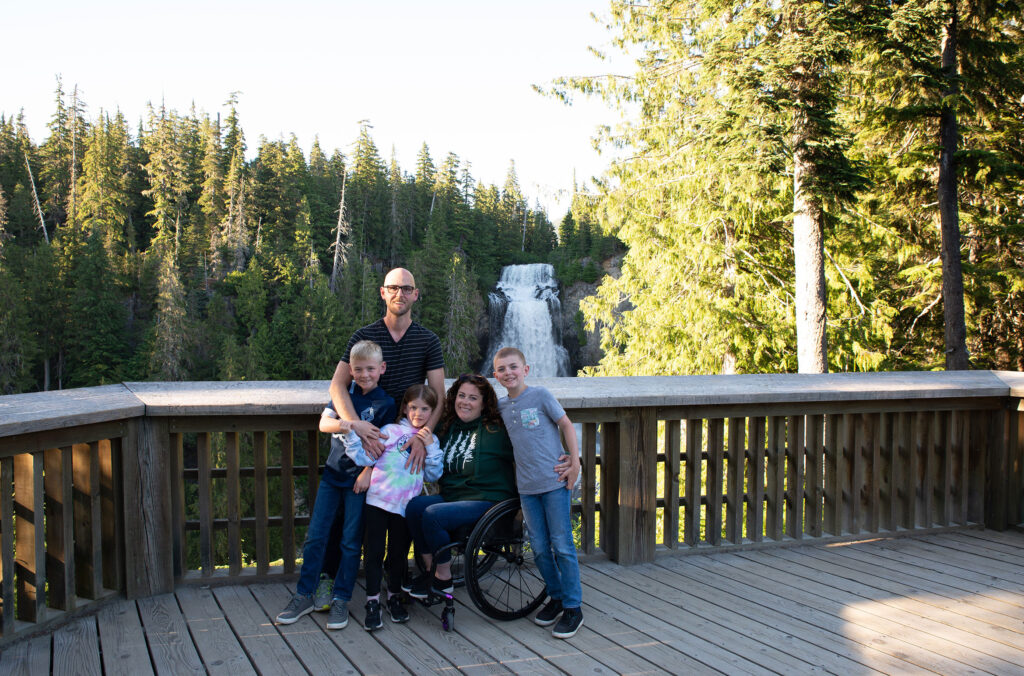 Before we reached the gates of Olympic Park, we made a stop at Alexander Falls. Boasting a 43-metre drop over three sections, this waterfall, which used to only be accessible by an old service road and rugged walking trail, is now easy to visit by car. The wide viewing platform gives a sweeping view of the falls and river below, making it the perfect spot for a photo op.
From there, we entered the park and alternated between playing I Spy for bears, navigating rollercoaster drops, and seeing both the natural and Olympic sights. Even though we were separated into two vehicles, our guides were in contact through radio and spotting the other Jeep was almost as fun as spotting the wildlife. And when the bears were located, it was broadcasted through the radio and we met up to share the views.
As it turned out, seeing the bears in their habitat did the opposite of what I was expecting. Watching them lumber along, munching the entire time, showed me how content they are to be in their element, doing what bears do. I was continually impressed by the guides' intimate knowledge and obvious respect for the area and the wildlife. And even if we hadn't found any bears, the experience would have been well worth it.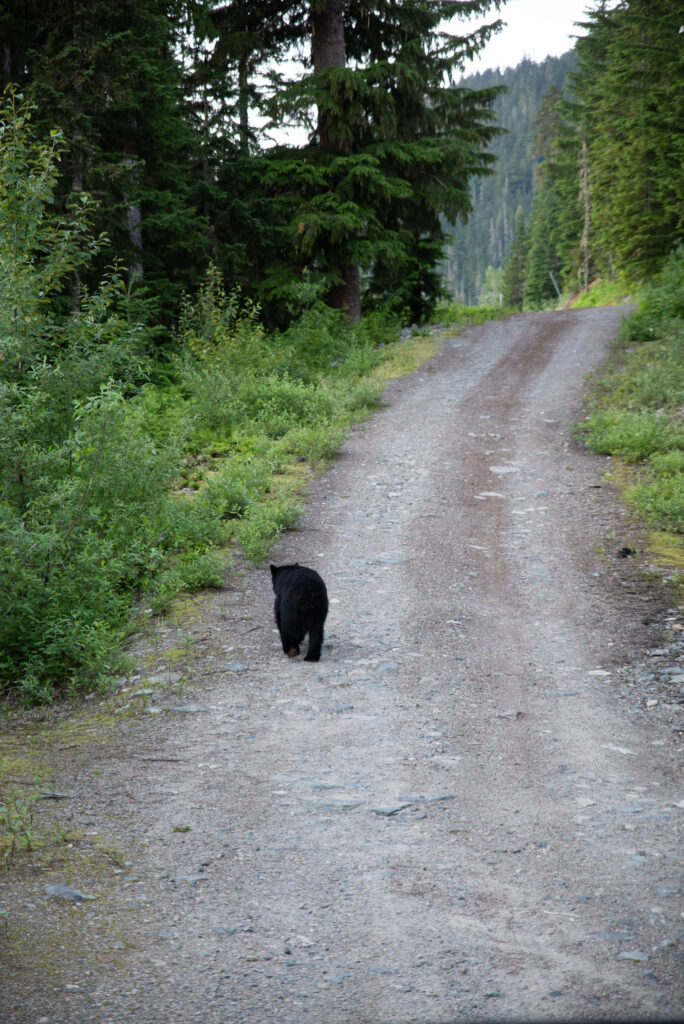 The Logistics
Tours are 2.5 hours long and run daily from May through October. There are five departure times every day and your safari vehicle will pick you up at your accommodation around Whistler Village. There are washrooms, including wheelchair-accessible washrooms, available once inside Whistler Olympic Park. Bring your camera but also let yourself be in the moment.
Binoculars are provided, but bug spray is not. Plan accordingly.
Accessibility Note
This experience requires all participants to transfer into the safari vehicle. There was room for my manual chair to be stored in the back so that I had access to it during the tour, but space is limited and the ability to bring along your mobility device will vary depending on its size.
With a few more of our Whistler wish list items checked off, we decided to make good on an earlier promise and went for ice cream to round off the stay!
View this post on Instagram
Book your winter trip now to secure up to 25% off lodging, 65% off lift tickets and 45% off rentals. Come experience Whistler Blackcomb's extensive terrain and adventure at every turn to see why we're known as one of the best resorts on the planet. Secure your winter getaway with Whistler.com for Flexible Cancellation and our Price Match Guarantee. Want to win a winter trip for two to Whistler? Check out our Drop In to Winter contest.