Bears, Peru and a Promise
Robyn Gallagher's journey into sustainable practices started with a bear called Jeanie. This black bear lived in Whistler for around 20 years and became an icon, her journey followed by Whistler school children, locals and visitors alike. Robyn was an avid fan, and alongside many others was devastated when Jeanie had to be destroyed after several conflicts with people in her search for food for herself and her cubs. These incidents could easily have been avoided by people taking more care with bear-proof waste systems. Robyn vowed that she would always keep Jeanie's story close to her heart and be part of the change that needs to happen to keep bears safe in the Whistler Valley.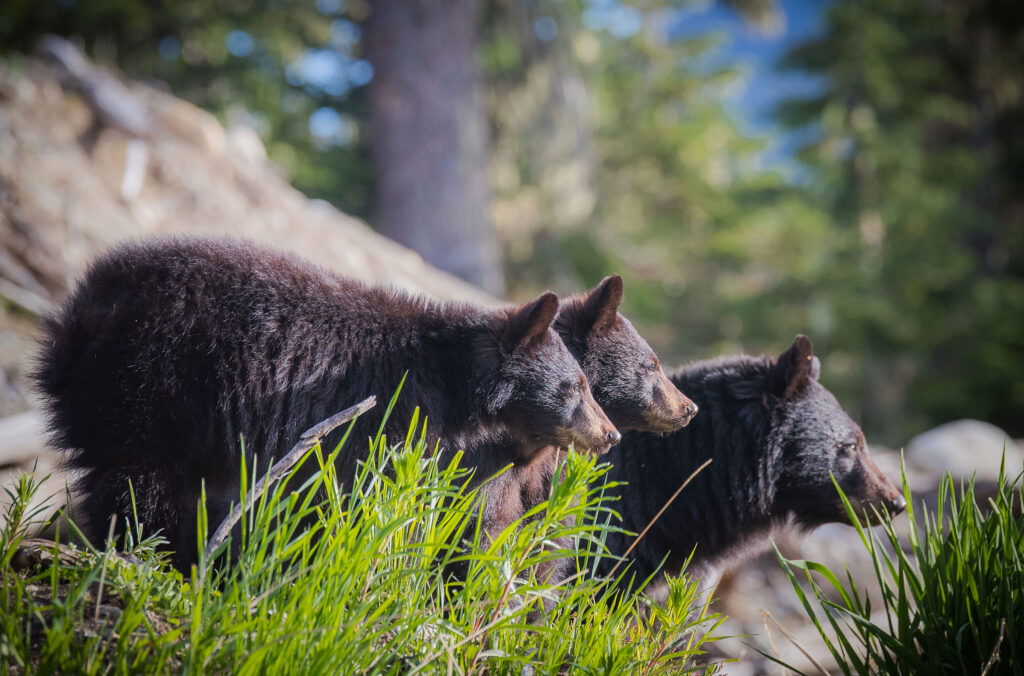 Another life experience, a trip to Peru with some fellow cooks, was another stake in the ground for Robyn. The group had opted to stay with some local families and, as a gift, they brought a large bag of quinoa. When their host started to cry, Robyn thought they'd offended her somehow. However, it was then explained that this vital grain, which had been the main source of sustenance in the area for so long, was now only grown for export. It was too expensive for the local people, who were never going to reap the rewards of the sales. 
This first-hand experience taught Robyn the importance of sourcing fair trade produce and ingredients, and is one that she champions in the kitchen of the Fairmont Chateau Whistler and in her role as Chair of the hotel's Sustainability Team.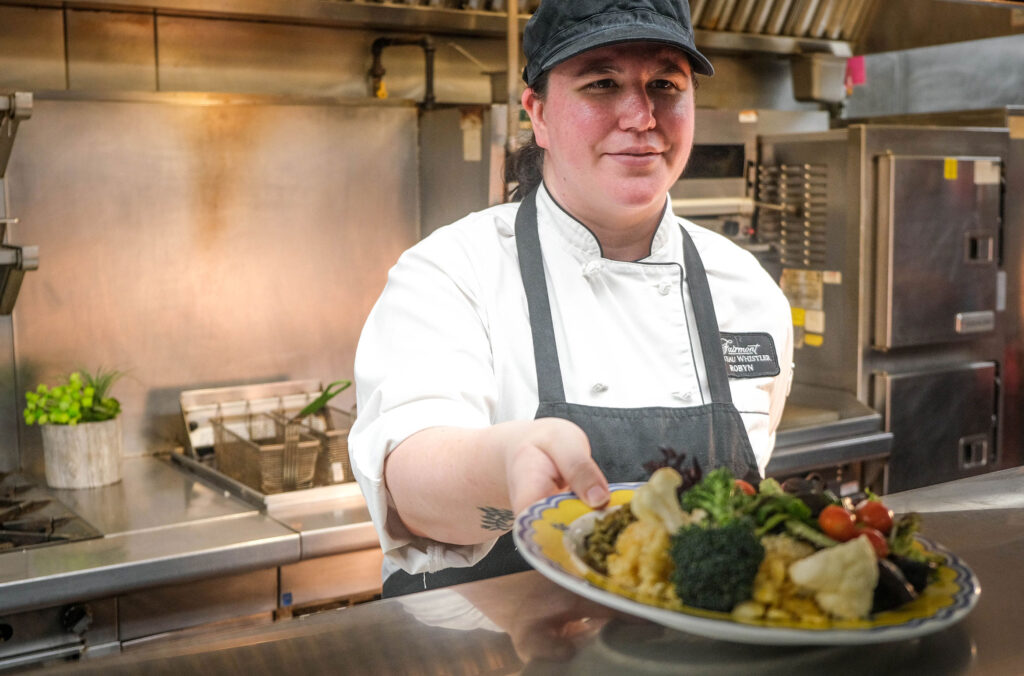 Trifecta: Guests, Team and Community Initiatives
Another area that Robyn is passionate about is helping guests be more sustainable while they're in the resort. Now, let's address the elephant in the room. Travelling to a place like Whistler means a plane, and a car or some kind of shuttle service that likely has a large carbon footprint. There are some ways to deal with that, whether you consider an off-setting program, less travel and longer stays, or opting to get around via group shuttle or public transit. But what people like Robyn are doing is helping to make sure that sustainable travel is easy once you're here. 
"Our slippers aren't plastic wrapped anymore, they're tied with a paper band that's FSC (Forest Stewardship Council) certified. For our coffee, we use Nespresso, which is 100 per cent recyclable, and our tea bags are plant-based and compostable. These are small changes, but that's where change often starts," says Robyn as we talk over lunch at The Mallard Lounge in the Fairmont Chateau Whistler.
Robyn works four days in the kitchen as a first cook and then spends one day per week working on sustainability initiatives. Back in February this year, they were focused on reducing plastic and Robyn encouraged the Fairmont team to remember their reusable coffee mugs, water bottles and bags, giving out prize packs for those who joined in. It's an example of how the program is focused both on what management can do that's guest-facing, but also on the back-of-house operations. 
Robyn comments that although Accor (the hospitality company that owns the Fairmont brand) sets standards it's up to individual properties to ascertain what's going to work for them and which environmental and sustainable practices they're going to focus on. It's a point system that's checked in on, with additional points awarded for creative ideas like rooftop gardens, pollinator-filled flower beds and establishing a bee hotel.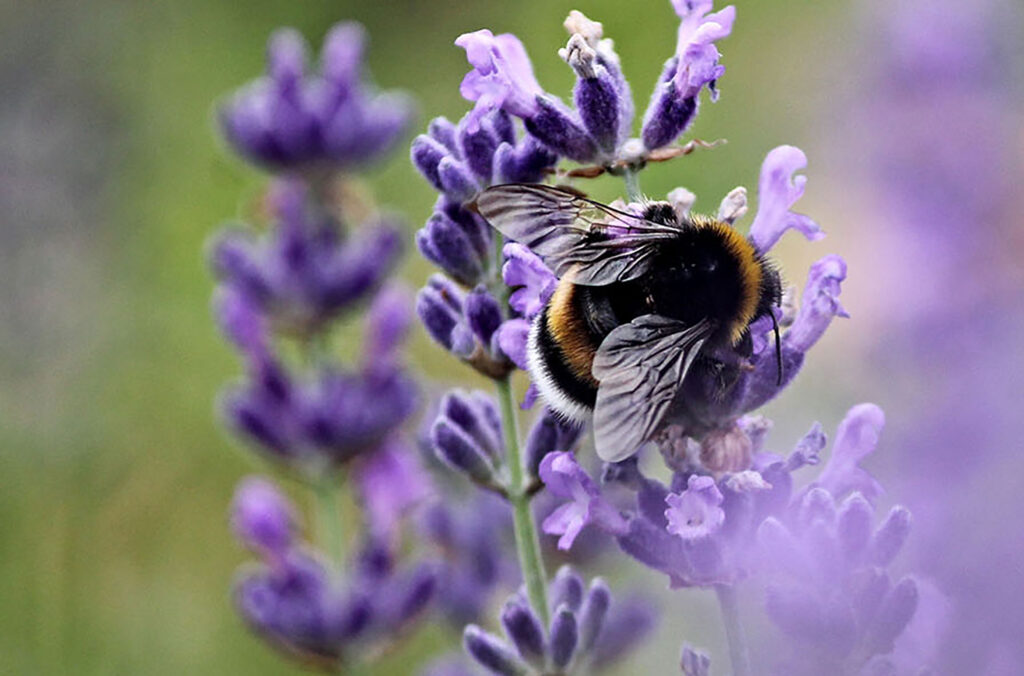 Robyn also spends time in the team's cafeteria, Oscar's, where she gets to chat with her colleagues and answer questions. She keeps a trained eye on what's being served and makes sure things aren't getting thrown away when they could be reused.
"I'm the queen of taking five different salads and making one, big, delicious one! A kitchen sink salad," she laughs. "It's fun to be creative. We also partner with Whistler Community Services if we have packaged items. Last year, we did a home barbeque package which was really successful and donated the money to the Whistler Food Bank. We also do a cookie drive which raises funds for Pollinator Partnership Canada, AWARE (Association of Whistler Area Residents for the Environment) and POW (Protect Our Winters)."
Robyn works with community partners like AWARE who come in to look at and talk about recycling programs so that the hotel can keep adjusting its approach. She also took part in the Al Gore Sustainability Program in the US, which enables her to present the Climate Reality Leadership Program to the Sustainability Team. 
One of their next group trips is to Whistler's Waste Transport Station, so they can understand how it works and relate that back to their teams. It's this kind of connection and level of understanding that can help change people's perspectives on how we deal with waste. It's this kind of thinking that has led to a composting program with Sea to Sky Soils, the hotel's fryer oil being collected for bio-fuel, and used soap amenities being turned into new soaps.
Robyn is especially proud of making her colleagues aware of what they're doing at the hotel. Sharing the knowledge and what they're doing helps to spread the message and change perspectives. As a team they celebrate Ocean Day, Earth Day and Honey Bee Day, take part in pitch-in days and work with Fire Smart helping to clear brush areas. 
"We've had team members leave and head to Banff and Calgary working in different places and they've reached out to ask for advice and help on their sustainable initiatives. I've helped set up recycling programs and green teams – given them a push to get them going."
Good, Better and Best
Robyn's particularly proud of the hotel's plastic-free focus and promotion of plastic-free living. 
"When I first took over as the kitchen representative I thought that plastic recycling was a good thing. I thought plastic could be continually recycled, but that's not the case. You can only recycle plastic six to seven times. Now my stance has changed – if you're using a plastic bottle, even if you're recycling it, it's a single-use item."
It's misconceptions like this that Robyn aims to help her colleagues, family and friends be aware of. She mentions that they use a good, better, best mentality, which is the belief that there's always a way to be and do good, and there's a way to be and do the best possible. And if we can't always do the best, we can always make things better. One way we can do this is with the purchases we make, whether it's for a business, a company, or as an individual. 
"I think large businesses like Coca-Cola will start paying attention to the fact we don't want plastic bottles. We have to tell them it's time to switch gears and make better options for packaging that we can infinitely recycle."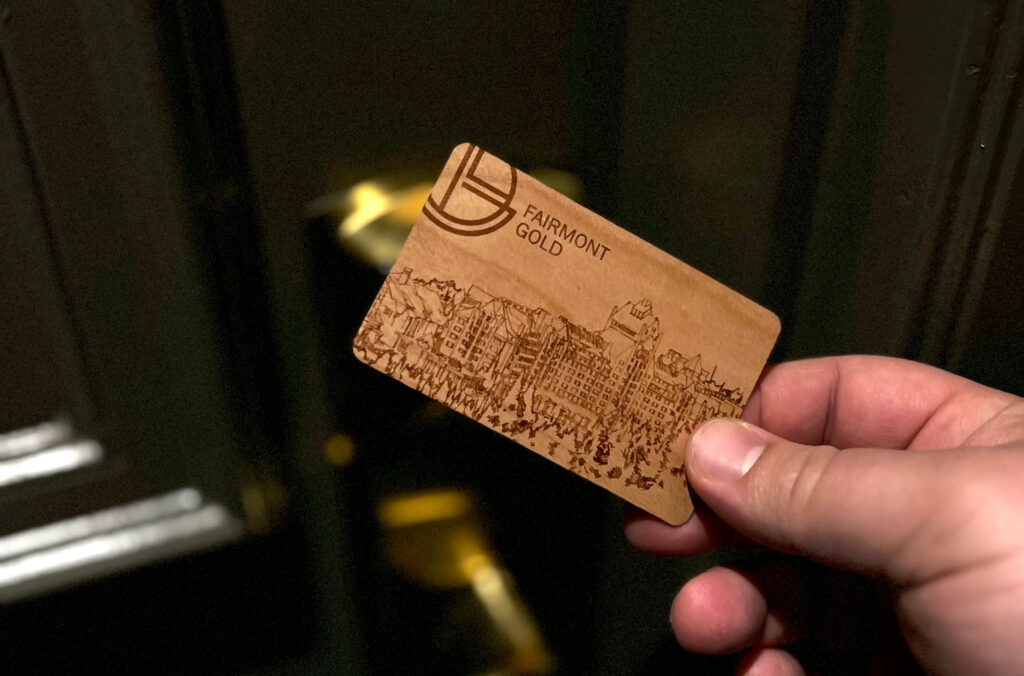 Robyn comments that when thinking about their guests, they do have to bear in mind that their brand is a luxury one, so they have to find things, like slippers, that both fit the brand and their sustainability standards. But sometimes, the innovation element is definitely in-step with the brand, as in their new, recycled wood room keys.
"I feel like we've opened the door on a few sustainable things in Whistler. We were ahead in switching away from plastic straws and using compostable coffee cups. It's amazing to then see these things around the resort. More recently we brought in an energy drink which comes in a tetra pack and now they're in the local grocery store. I like to think we might have had a hand in some of these small changes."
Plastic wrap is another sticking point for Robyn, who mentioned there's no real alternative (yet) that meets food-safe standards. But again, where you can't do the best you can do better, so Robyn works with the kitchen team to use less of it where possible.
Going Through the Trash
As the hotel attracts guests from all over the world where recycling and sustainability practices are different, Robyn mentions that it's education that's top of mind. For the most part, visitors to Whistler aren't purposefully going against the area's recycling and wildlife protection policies, they just don't know or understand them. For example, in Australia they have machines that sort recycling, so people are used to placing everything into one container.
"It's about acknowledging that we all do it a bit differently, but this is how it's done here and these are the reasons. On a Tuesday I'll go through people's trash. I will literally pop into Portobello (the Fairmont's cafe) and see what's getting put in the wrong places. Then I try to come up with a plan to make it clearer as to where things go, like adding signage with pictures. The team often helps guests too, if they see them looking confused they'll step in and that makes me really proud."
In particular for Whistler in the spring, summer and fall, one of the biggest educational points centres on the bears. This brings us back to Robyn's initial driver to dig into the world of sustainability – Jeanie.
"I think we've changed the way a lot of people think. I'm proud of that. We're redefining the way we look at nature in Whistler. When people initially come here I think they go from I'm scared of bears to I live with bears, and we need a bit of both – I live with bears, but I still need to worry about them. And they shouldn't be worried about them, not in a, they'll eat me way, but in a, they'll eat anything way. We have to educate people and then continue to remind them."
Robyn is going to keep on pushing for more positive change and Whistler is lucky to have her. Jeanie's descendants are still in the Whistler Valley and are relying on us all to do our part to keep them safe. Below, we've noted just five things you could do to be a more responsible traveller on your next vacation to Whistler.
Five Things You Can Do When You Come to Whistler
Be bear aware. Find out what this means in

Be Bear Aware in Whistler

.

Bring your reusable coffee cup, water bottle and bags.

Don't buy bottled water –

Whistler water is safe to drink

from the tap and there are water bottle refill stations dotted throughout Whistler Village.

There's no need to bring your car, find out why in

8 Reasons to Ditch the Car on Your Whistler Trip

.
Consider coming midweek when it's less busy, which takes the pressure off natural and built resources in the area. Visit dontloveittodeath.com for more ideas along these lines.

The RMOW, in partnership with Whistler's environmental charity AWARE, has created Small Steps for BIG MOVES: 12 months of climate actions we can each take to support Whistler's six BIG MOVES. April's theme is Choose to Reuse, so remember your reusable shopping bags, mugs and water bottles and consider coming to AWARE's Spring Clothing Swap (April 20, 2023) and / or the RMOW's pitch-in day (April 22, 2023). See you there!
Book your winter trip now to secure up to 25% off lodging, 65% off lift tickets and 45% off rentals. Come experience Whistler Blackcomb's extensive terrain and adventure at every turn to see why we're known as one of the best resorts on the planet. Secure your winter getaway with Whistler.com for Flexible Cancellation and our Price Match Guarantee. Want to win a winter trip for two to Whistler? Check out our Drop In to Winter contest.