Editor's Note: This post was originally written in 2015, and as it is full of great info we decided to update and repost it. 
With over a mile of vertical and 7,500 acres of open, skiable terrain, Whistler offers some of the best spring skiing in North America (not to mention THE best après). March is historically a snow-filled month in Whistler, where you get that paradoxical combination of sunny days and fresh powder. Whistler Blackcomb also has one of the longest ski seasons in the world, with skiing and riding happening in April and May, which means you can take full advantage of those longer, sunny, spring days.
It's also a good time to snag a deal on accommodation in late spring, and with fewer crowds and soft snow, people in the know hit the slopes in the spring. Here are a few tried and tested tips gleaned from years of local experience to make your spring days in Whistler really, well, springy. Check 'em out:
1. Crack-of-Noon Club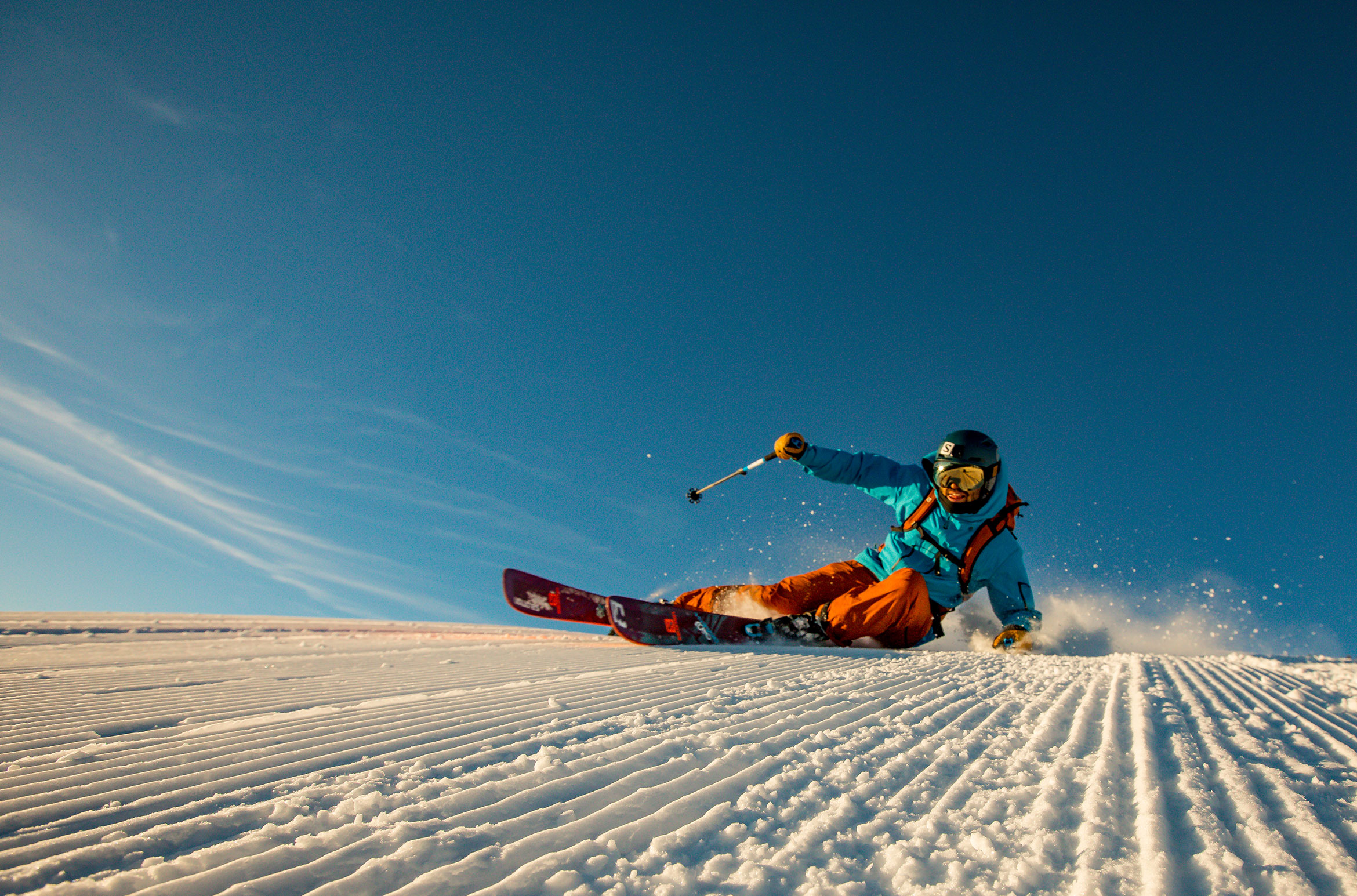 One of the best things about spring skiing is you can sleep in and not feel guilty. We talked to ex-ski patrol and avalanche forecaster Joe Lammers about the "freeze/melt cycle" but basically on your average spring day the snow will be fast and hard until the sun hits it long enough to soften things up.
This means there's nothing wrong with sleeping in and uploading just in time for the fresh "corn" at noon.  But be wary! With such big mountains, it will often snow up in the alpine and you can have real pow and spring corn in the same day. It's worth it to nominate someone to set an alarm and check the early snow report just in case.
2. Mountain Picnics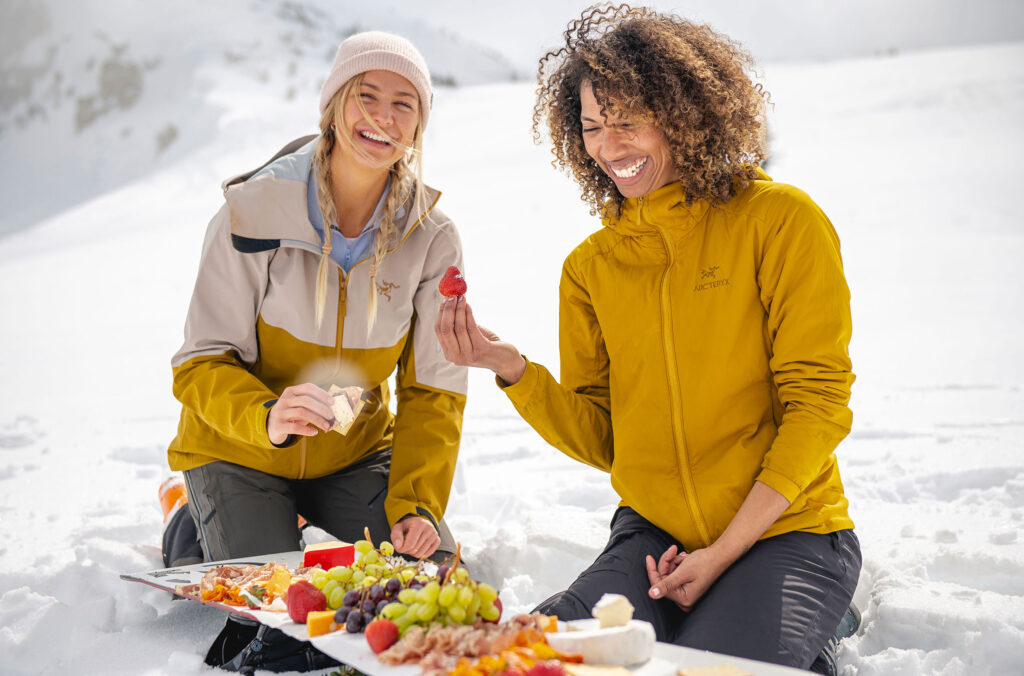 The sunny days of spring are really best enjoyed outdoors so it makes sense to hit the patio of the on-mountain restaurants, but this time of year can also be seen as an excuse to pack a bag lunch and bask on a warm rock somewhere scenic. Bonus points if you have a 70's-style wineskin (full of water of course… staying hydrated is important in the warmer spring months).
3. Dress for Success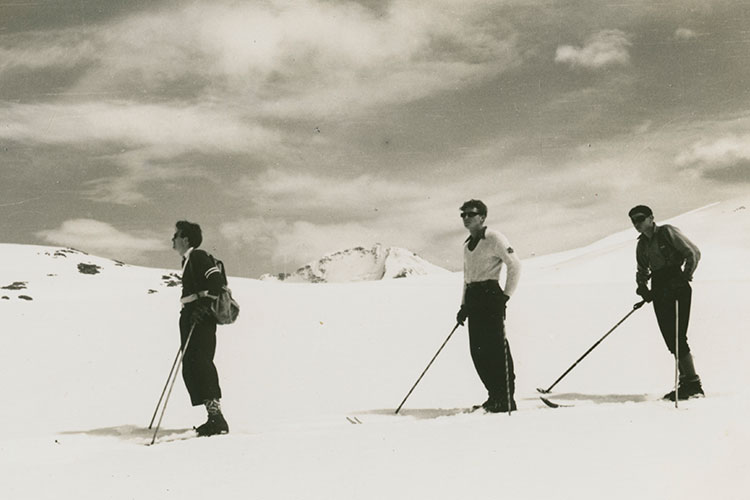 More than ever, spring is about proper layering. Go for light pants if possible, you can ski harder to fend off the morning chills of those first few runs. Conversely wearing a too-insulated jacket can turn your afternoon runs into an unzipped, alpine sauna. Yuck. A shell outer layer is best then you shed your warm layer as the day progresses. A small backpack is great for this (also for holding the lunch and wineskin).
Take a read of Bikinis, Jodhpurs and Lycra – It Must be Spring in Whistler for more fashion inspiration.
4. Protection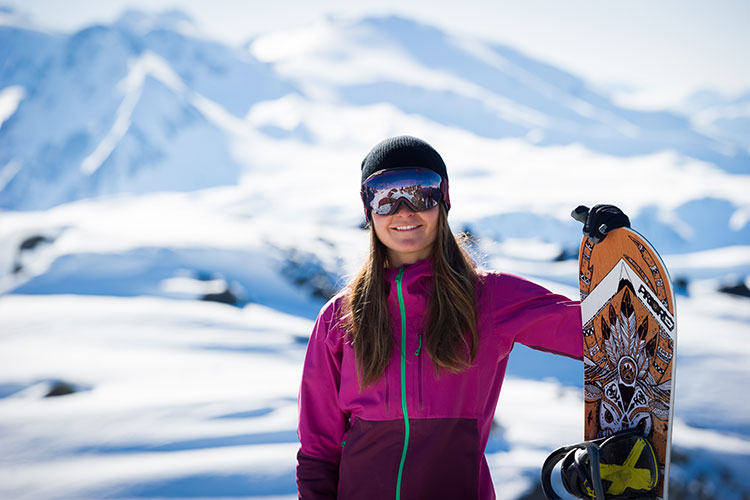 Sunscreen sunscreen sunscreen. The snow reflects about 80% of the sun's UV rays right back up at you so don't forget to screen the underside of your nose and chin. Reapply sunscreen at least once as the day progresses and if anyone has any of that old zinc-oxide kicking around from the 1980s, rock it with pride.
Also: sunglasses, or goggles if you are the "hey check out my sick goggle tan" sort. That same bouncing  UV radiation can cause photokeratitus (aka snowblindness) if you don't have proper eyewear. Snowblindness is essentially a sunburn on the cornea of your eye and is about as painful as that sounds.
5. Stay on Point: Watch Terrain and Weather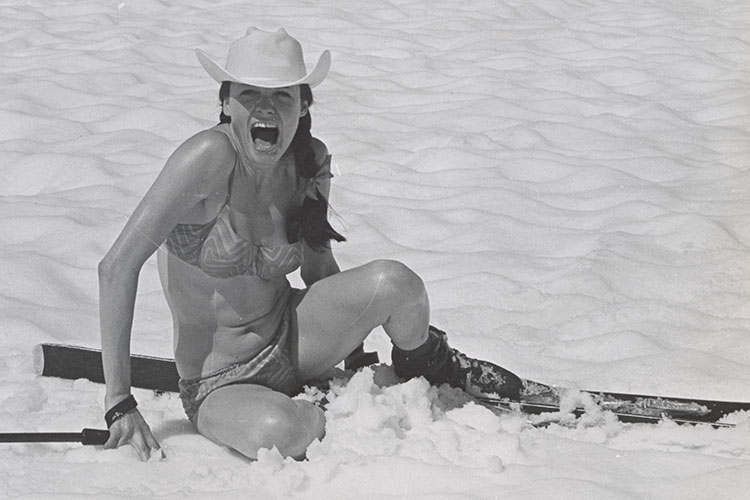 Know the mountain, what aspects get the sun first and will therefore soften up first? Also, where are the cornices? Has any debris chunks (aka "Death Cookies") broken off and rolled into your run? Stay on point. Also, watching the local weather is important because even on a nice day, spring squalls can blow into the mountains pretty quickly. And that will suck if you are riding in your bikini.
Read this post for some ideas of where to start on a spring day in Whistler, Sun Seeking on Skis.
6. Après-Ski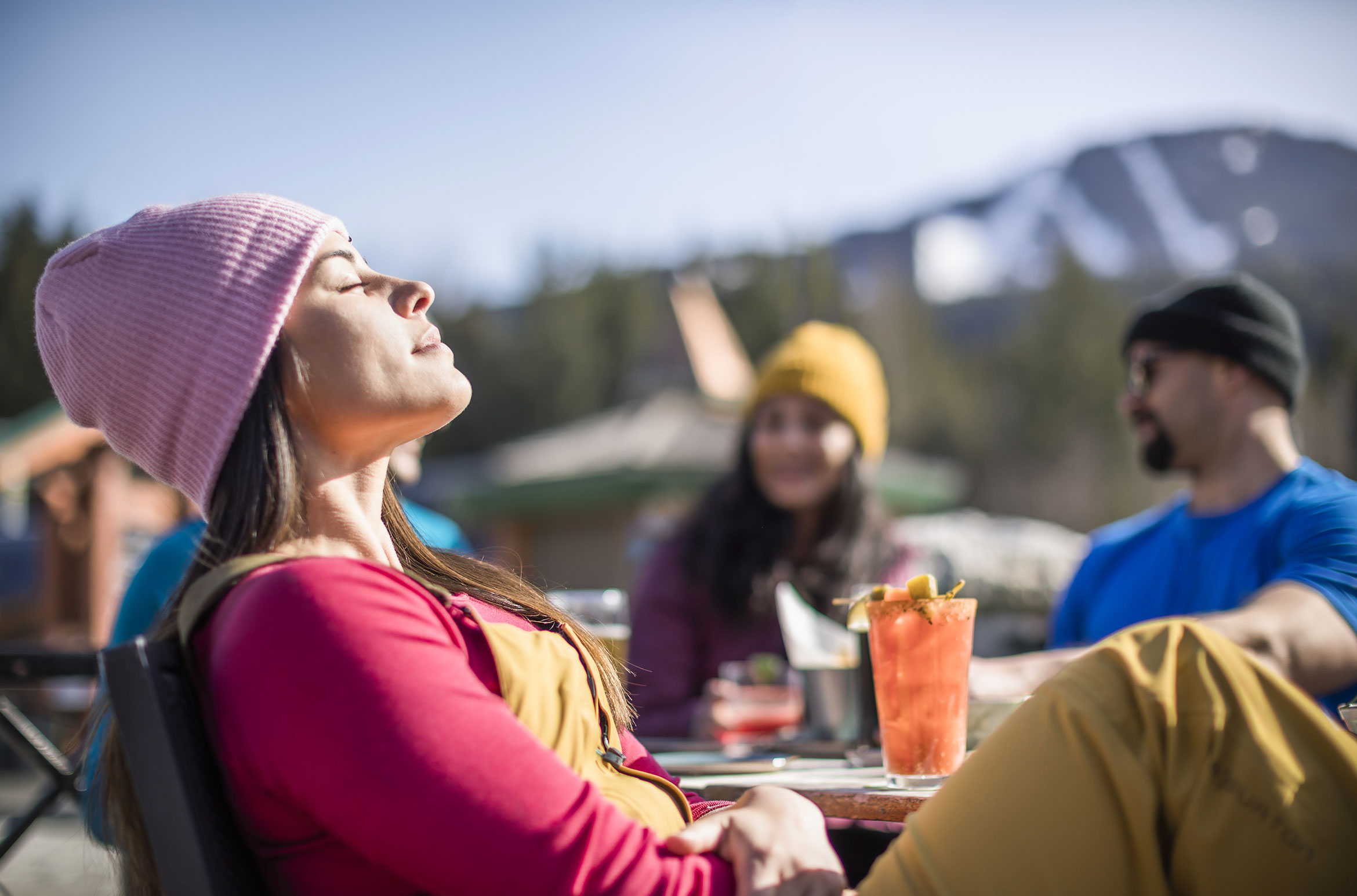 When the sun hits the snow you can bet it's also bathing Whistler's patios in sunlight as well (Fun fact: the Village was laid out specifically to maximize sunshine on the outdoor seating areas). So make sure you replenish your vitamin D and rehydrate at one of Whistler's après-ski spots where the spring vibe is strong. Check out our Guide to Spring Après for a more in-depth look at the good times.
The key to a great ski day is to celebrate it, and if you happen to end up singing and dancing in your ski boots that's not the worst way to end a day now, is it?
Book your winter trip now to secure up to 25% off lodging, 65% off lift tickets and 45% off rentals. Come experience Whistler Blackcomb's extensive terrain and adventure at every turn to see why we're known as one of the best resorts on the planet. Secure your winter getaway with Whistler.com for Flexible Cancellation and our Price Match Guarantee. Want to win a winter trip for two to Whistler? Check out our Drop In to Winter contest.