Fall in the mountains evokes images of misty mornings, fire-toned leaves, cinnamon sprinkled on lattes, lazy mornings and fireside evenings. You could be forgiven for thinking that the fall is a sleepy time up at elevation, but fall in Whistler is a bit different.
It's filled with dedicated mountain bikers getting their last hero-dirt runs in before the snow descends, skiers and snowboarders prepping their gear and their bodies for the winter season ahead, runners going the distance, cyclists pushing through to the finish line and the celebratory glass-raising all these adventures bring.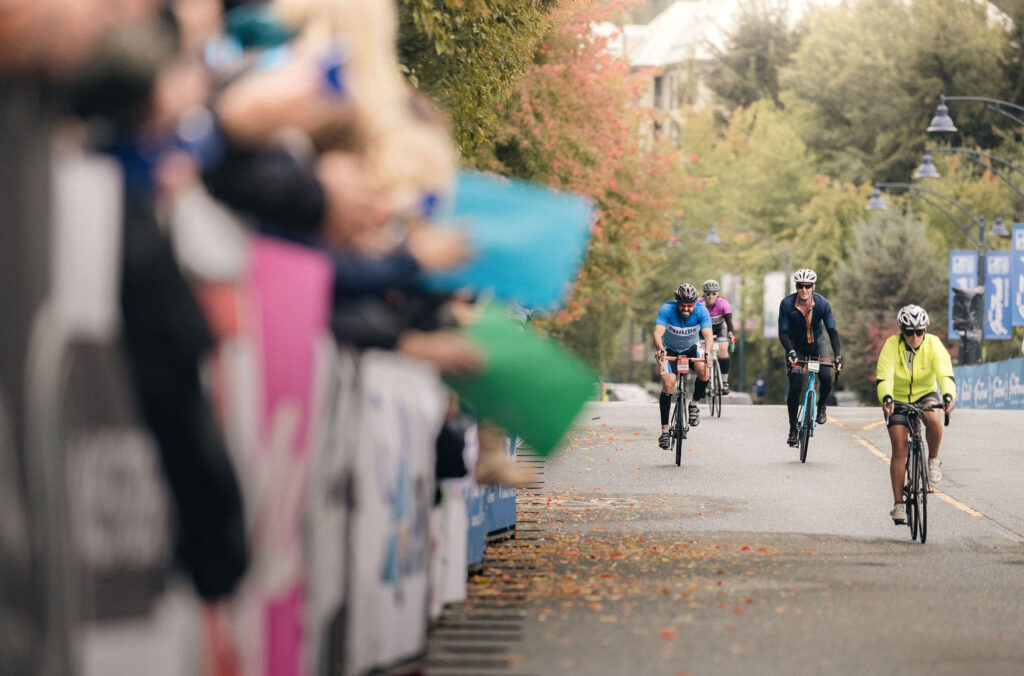 Sure, you should still opt for that cinnamon latte, but take it to-go because Whistler's got an adventure-packed event schedule this fall.
World-Class Cycling Adventure: RBC GranFondo
Imagine yourself cycling on a traffic-free route with the expanse of the Pacific Ocean on one side and the Coast Mountains on the other, sound like a dream? Make it a reality at the RBC GranFondo, happening Saturday, September 10. Cyclists weave their way up 122-kilometres of the Sea to Sky, from Vancouver to Whistler, taking in the incredible scenery as they go.
This fall event has been on hiatus since 2019, but it's back with a record-breaking 7,000 riders, which makes it the biggest GranFondo in North America. The vibe is going to be electric in Whistler with the cyclists celebrating their achievements with friends and family, and the wider Whistler community with local legends, The Hairfarmers playing at Whistler Olympic Plaza.
This is a friendly, inclusive cycling event, not a race, and there are multiple distance choices to choose from including a 55-kilometre Medio option, so what are you waiting for?
DEAL ALERT:
If you haven't already booked your accommodation then snag a
free dining voucher
when you book two nights or more with Whistler.com.
Craft Beer in the Mountains: Whistler Village Beer Festival
The Whistler Village Beer Festival is an adventure for your tastebuds, seeing Whistler get its suds-on this September 13 to 18 for a six-day celebration of all things beer. The Main Event showcases 120+ beers and ciders from across BC, live music acts and local food vendors for two days of sudsy fun happening September 17 and 18 in the heart of Whistler Village at Whistler Olympic Plaza.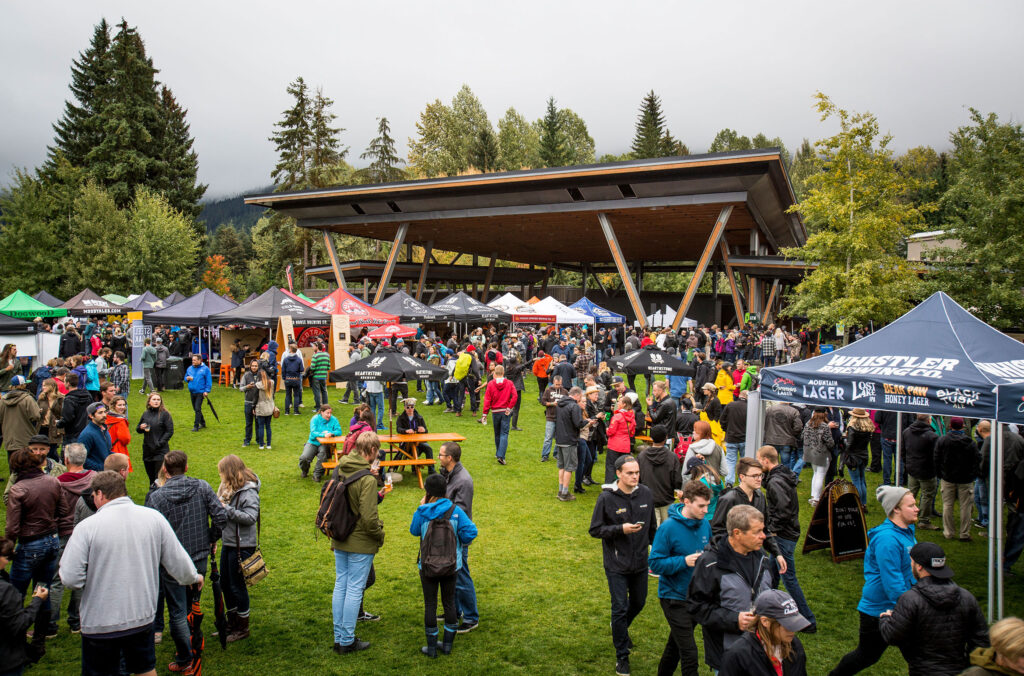 The breweries featured are competing to win draft lines at Whistler bars and restaurants, so they bring their A-game to this festival that wraps up the summer season in the mountains. This year's contestants include 3 Dogs, Deep Cove, Electric Bicycle, Hoyne and Pemberton Brewing, to name a few. With over a hundred beers to try it's going to be a task to choose your favourite and vote for your favourite in the People's Choice award, which was won by Wildeye Brewing in 2019.
Some of the feature events of the festival include a Master Crafters discussion on the holy grail of pale ale at the Longhorn Saloon, the popular Sip & Stretch in partnership with Lululemon is back, as is Axes & Ales, which happens at Forged in Function Junction. Whistler Brewing is hosting live music and free brewery tours during the festival, and Coast Mountain Brewing is working on some beer-based events at partner locations in Whistler Village, one of which may involve some innovative, beer-based cocktails – yum!
Local bands will play over the weekend, but be sure to listen out for the six-piece Ontario band, The Strumbella's who are bringing their fusion of country, indie, rock and goth folk to Whistler on Saturday, September 17.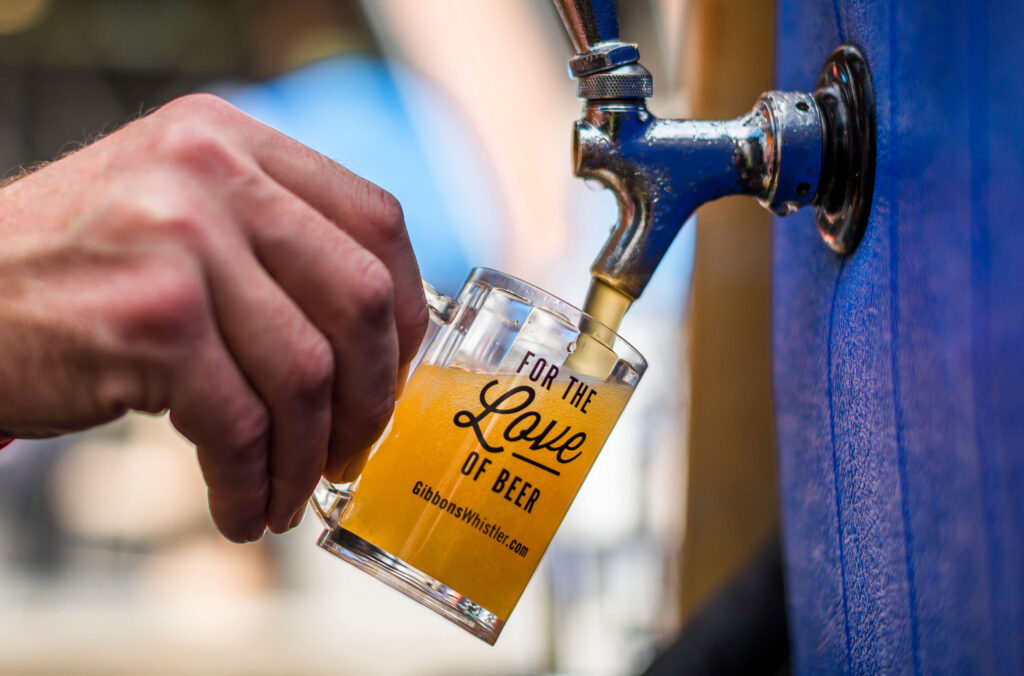 Go the Distance: Whistler 50 Ultra & Relay
Don't be intimidated by the name, the Whistler 50 is open to all levels of runner with distances ranging from 10K to 80K (50 miles) with options for solo and relay team entries. The course centres around Lost Lake Park and starts early on Saturday, October 15 which means runners will be treated to some lovely fall foliage as they tread the trails.
The 50-mile / 80K event is open to relay teams of eight (each doing 10K) or four people (each doing 20K) and the solo ultra-marathoners run 50K (5 x 10K loops). This is a great event for first-time ultra runners as you are never more than five kilometres away from the party zone in Whistler Olympic Plaza (there are also aid stations every five kilometres too).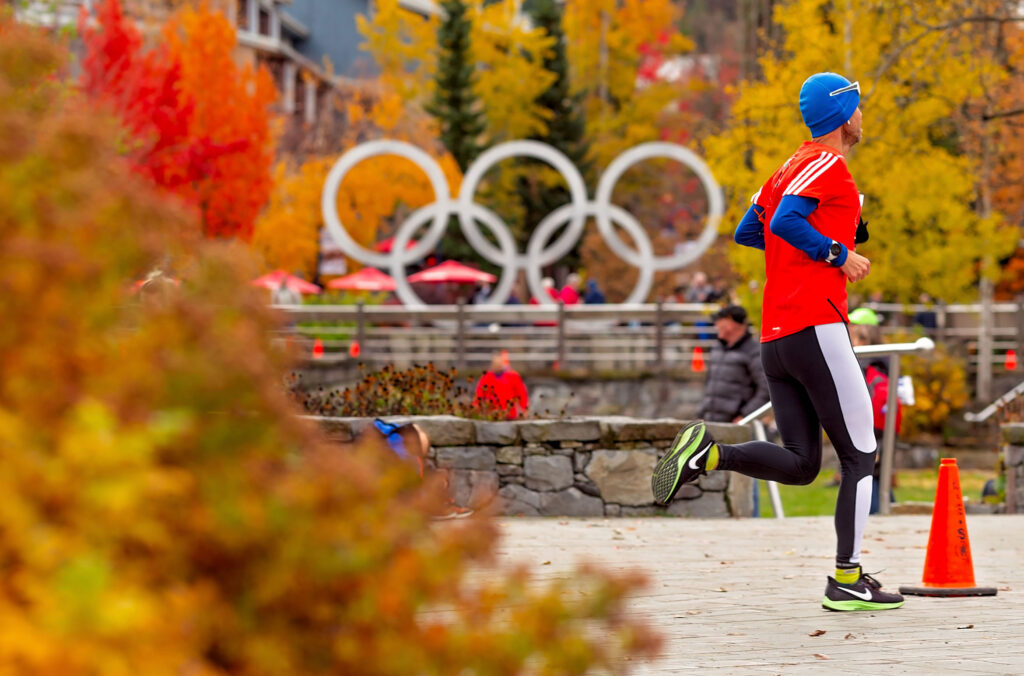 The start / finish line is at Whistler Olympic Plaza, in Whistler Village where beer and pizza will be on hand for the après celebrations. If you're coming to Whistler ahead of this event, take a read of our Run to the Hills post, which features five popular running routes.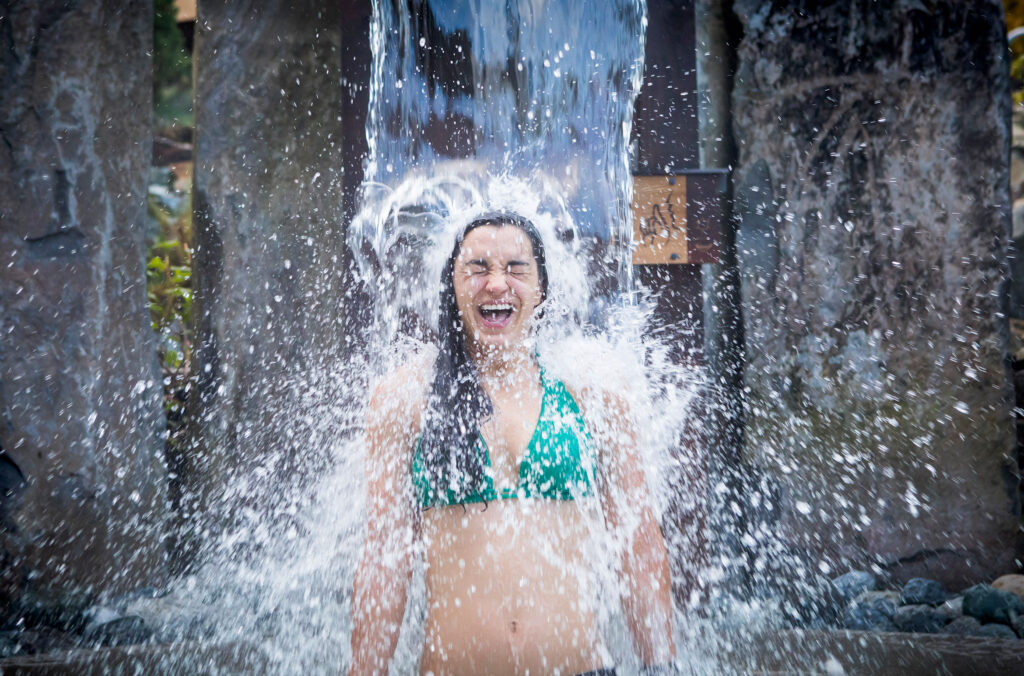 INSIDER TIP:
If you are involved in any of the above fall adventure events in Whistler, you might want to consider a read of our latest
spa-focused blog
for some recovery suggestions.
For more ideas for adventures in the fall in Whistler take a read of 15 Things to Do in Whistler in the Fall and Moms in the Mountains: A Fall Whistler Getaway. Take a look at other fall events in Whistler on the events calendar.
Fall in Whistler offers great value on accommodation with rooms from $129 CAD, plus a free $100 CAD Dining Voucher when you book a stay of 3 nights or more.