There is nothing like two feet and a heartbeat to connect you to a classic Whistler experience – hiking. Accessing alpine hiking trails via the Whistler Blackcomb gondola network gets you breathtaking views and approachable hiking opportunities for a range of abilities and goals.
Consider this blog the Goldilocks and the Three Bears approach to hiking options on Whistler Blackcomb's beautiful alpine trails. Including small, medium and large options depending on what kind of hiking adventure you're after. 

We've included a fourth option for the ultra-experienced who crave the unexplored. There are more than 50 kilometres of trails on Whistler Blackcomb that can be woven together in many ways, here are a few of our favourites!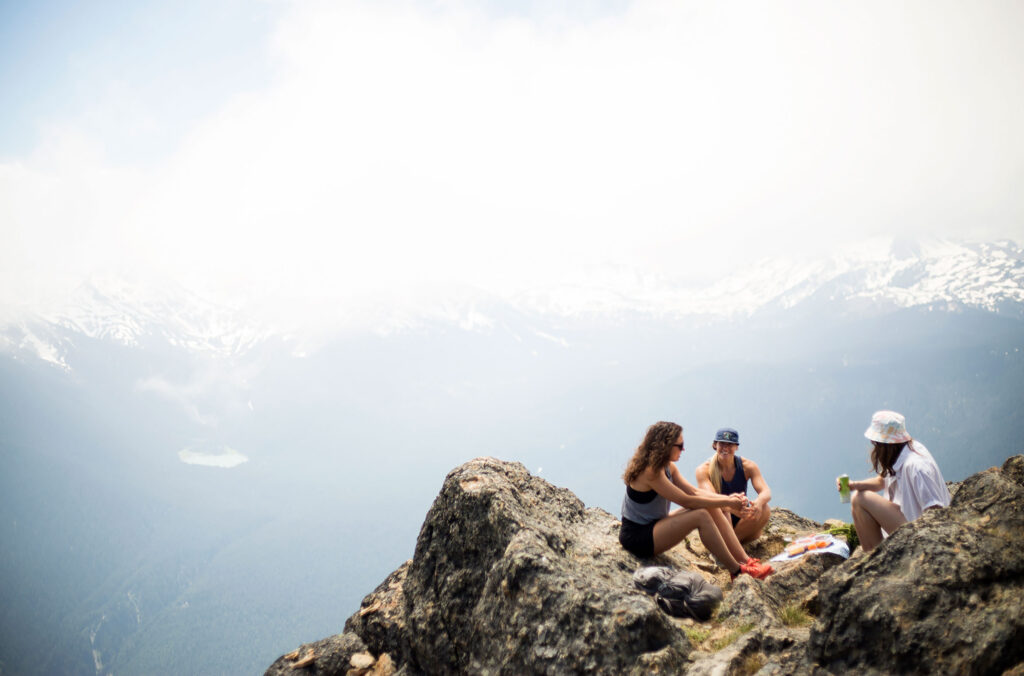 Short & Sweet: Whistler Summit Interpretive Walk
Enjoy a 360-degree view from the summit of Whistler Mountain without breaking a sweat. There are not many places in the world where you can take lifts to a summit and see iconic volcanoes like Black Tusk or ancient glaciers like Overlord Glacier. 
Big views, little effort. This wide and well-marked trail is a meandering alpine loop accessed from Peak Chair Express. Pack the camera, binoculars or maybe a picnic because you'll have all the time you need to take in the sights.
Trail: Whistler Interpretive Walk
Type: Loop
Mountain: Whistler Mountain
Length: 1.6 kilometres (one mile) with 30 metres (98 feet) of elevation
Approx Time: An hour
Difficulty Level: Easy
INSIDER TIP: To get to the Peak Chair Express you need to hike down to it and there's a height requirement for kids (40 inches / 3.3 feet). Read more about this in our blog on the Whistler Suspension Bridge.
Half Day Hike: Lakeside Loop
Wind through boulders, smell the wildflowers and if you dare – take a dip in the alpine tarn! The hike to Blackcomb Lake is a few trails combined, be sure to reference the Whistler Blackcomb Summer Trail map when prepping for this hike. The trail is suitable for intermediate hikers and trail runners.
The trail is quite sunny, so going for a dip in a glacial-fed lake doesn't seem so far-fetched upon reaching it. Many flat boulders line the edges, which make for perfect picnic perches (remember to pack out what you pack in). Admire Blackcomb up close and personal while taking in all that the Fitzsimmons Valley and Whistler Mountain have to offer from afar. 
Destination: Blackcomb Lake
Trails: Southside Green Road, Marmot Trail, Lakeside Loop 
Type: There and back. You could opt to return on Overload Trail and Alpine Loop for a loop.
Mountain: Blackcomb
Length: 4.8 kilometres (3 miles) and 72 metres (236 feet) of elevation
Approx Time: Just under two hours
Difficulty: Intermediate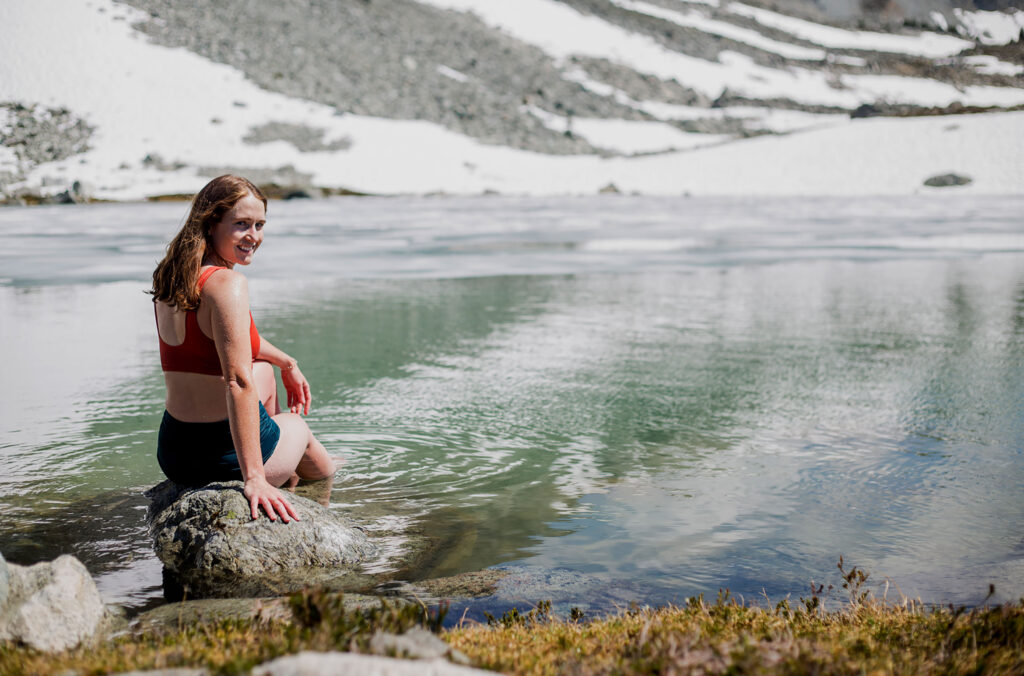 Full Day Hike: High Note Trail
Earn a new view with each kilometre; the High Note Trail offers nonstop entertainment. When you see the distance you might think this trail is closer to a half-day hike, but it is rated as advanced and features some seriously distracting views. We suggest adding a good time buffer so you can slow down and take it all in.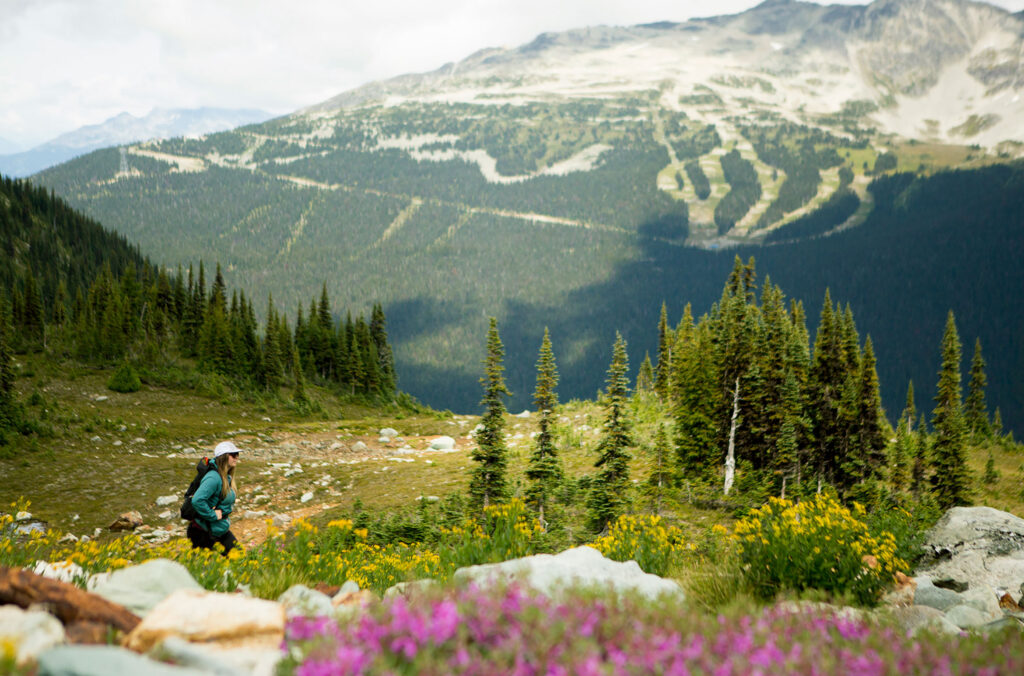 Views of the dormant Black Tusk volcano, wildly blue Cheakamus Lake and the predominant peak of Fissile can't be ignored. After the most technical section of the trail featuring a rope, chain and a small metal bridge, you won't be far off from the descent into a haven of wildflowers that is lively most of the hiking months.
Views shift to Blackcomb Mountain, Rainbow Mountain and the entirety of Whistler Village as you make your way back to the Whistler Gondola. A perfect hike to see and experience it all!
Destination: Full loop of High Note Trail
Trails: Whistler Interpretive Walk, High Note Trail, Harmony Meadows
Mountain: Whistler
Length: 12.6 kilometres (7.8 miles) with 531 meters (1,742 feet) of elevation gain
Approx Time: 6 hours
Difficulty: Advanced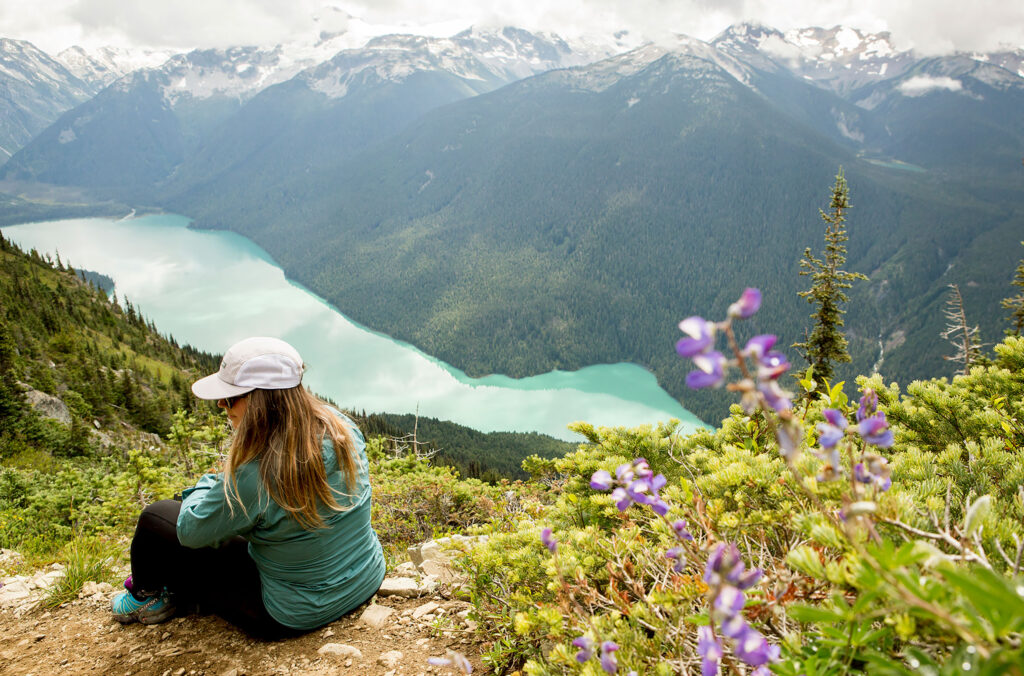 Know Before You Go: Hiking Safety and Essentials
Review AdventureSmart for how to prepare for your hike and take a look at our hiking essentials list for what to bring with you

Be prepared for the weather to change, as it often does in the mountains

Never hike alone, always tell somewhere where you are headed and what your expected return time is.

Carry a communication device to send updates if needed or to call for help. If you're going into the backcountry don't rely solely on cell phone coverage. 

Treat all wildlife with caution, do not feed or approach bears.

Learn more about proper bear etiquette in our blog post

Be Bear Aware

.

Note that the last ride down is at 5 PM if you wish to catch a gondola as your method of returning to Whistler Village. As always, check the hours of operation before you hike, there are reduced hours in the fall and the gondolas do close for maintenance at certain times during the year.

No dogs, fires or camping allowed.

All of these hikes and more are accessed via Whistler Blackcomb with a sightseeing lift ticket. There is always the option to hike up Blackcomb Mountain on the Ascent Trail to gain initial access, which is a 6.2 km and 1200 meter elevation intermediate / advanced hike. You can learn more about this option in our Blackcomb Ascent Hiking Trail blog.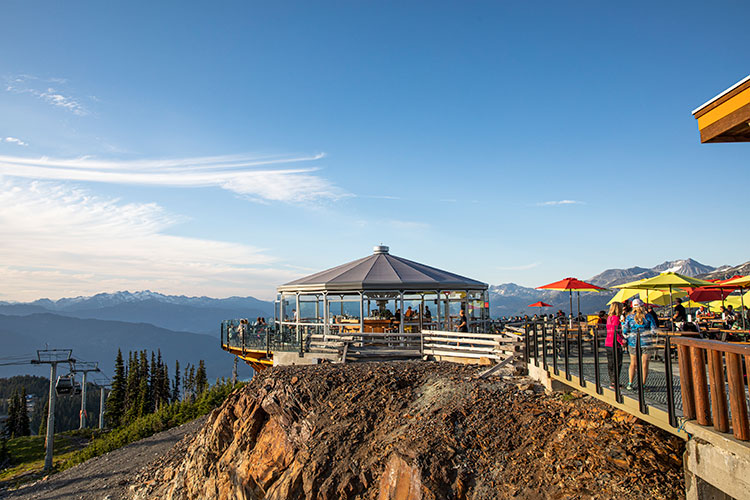 Whether your hike is big, medium or small, the views will always be phenomenal. There's no better way to revel in your accomplishments than to celebrate at Whistler Mountain's Umbrella Bar, engulfed in 360-degree mountaintop views. If your hike has been an adventure and you're headed to Whistler Village there are plenty of patio options for a well-earned meal and cold beverage – nachos at the GLC (Garibaldi Lift Co.) anyone?!