Updated June 2022
What Are the Best Ski Runs on Whistler Blackcomb?
What are the best ski runs on Whistler Blackcomb? This is a hotly debated topic up here in the mountains and a question that's not taken lightly. Our Insider team has been kicking around these parts for a while, so we put together a list of our favourites. From the greens to the blacks, here are our best ski runs on Whistler Blackcomb.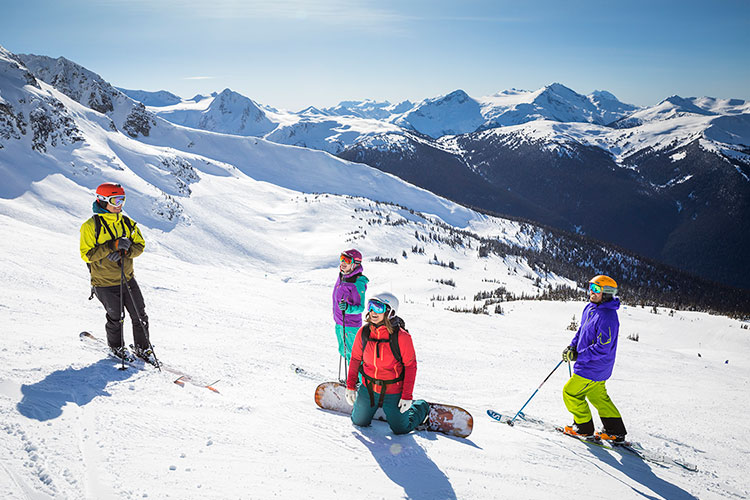 They say beauty is in the eye of the beholder, so it really depends on what you like in a ski run. Some might opt for a powder hunt in the trees, while others go for smooth lines where they can feed their need for speed, but the views could be a decision maker for others.
With over 200 runs spread across 8,171 acres (3,307 hectares) of terrain, you don't really have to choose. But, if time's tight and you have "just one more run" left, here's a list of the ones we'd choose.
Ben Osborne, snowboarder riding Whistler Blackcomb for nine years, from Vermont.

"Reservoir Trees on Blackcomb Mountain. When the conditions are just right, you can be ripping through perfectly spaced trees in the sun, bouncing off pillows and finding clearings to make arcing turns.

The Reservoir Trees are perfect for ripping hot laps to start off your day or finding that hidden stash at the end of it. The best part is that they're easily accessible so laps are short, but you get a lot of bang for your buck on each one."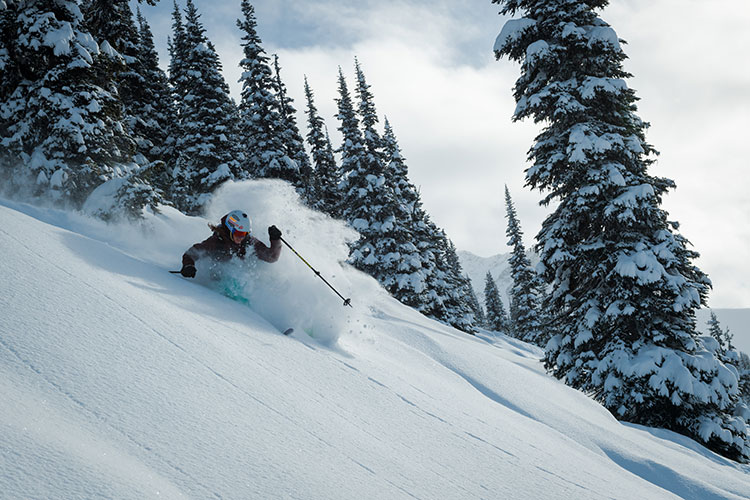 Megan Wilson, snowboarder riding Whistler Blackcomb for 10 years, from Ontario.

"Matthew's Traverse on Whistler Mountain. This sweet little run off Whistler Peak is not long or extreme (in fact it's a green cat track), but very time I'm on it I have a 'I can't believe I live here' moment.

I can't help but pull out my phone and snap a shot of the view. It always takes my breath away. From there, I either link a lap back down to the Peak Chair via The Saddle or venture over to Symphony Chair on Burnt Stew."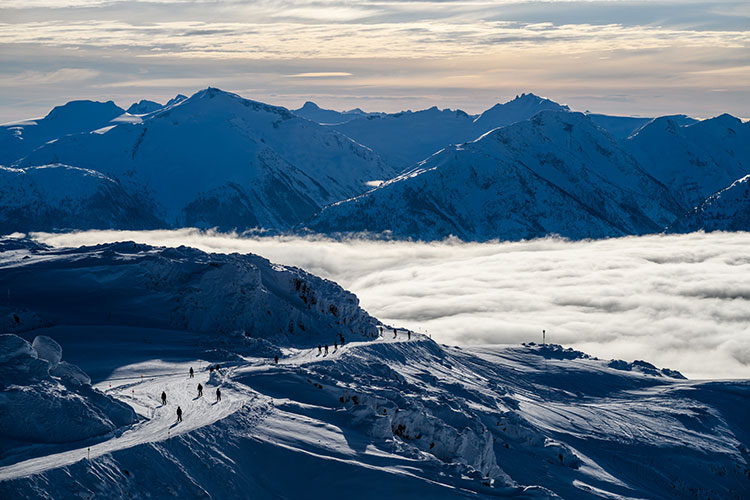 Jeremy Allen, skier ripping Whistler Blackcomb for six years, from Montreal, Quebec.

"Spanky's Ladder is too good to not mention. It's a world class bowl with tons of snow and big cliffs to drop! There are some burly chute entrances in Sapphire Bowl for expert skiers and boarders.

The best part about it is that the snow typically stays pretty darn fresh all day as the entrances ward off many people!"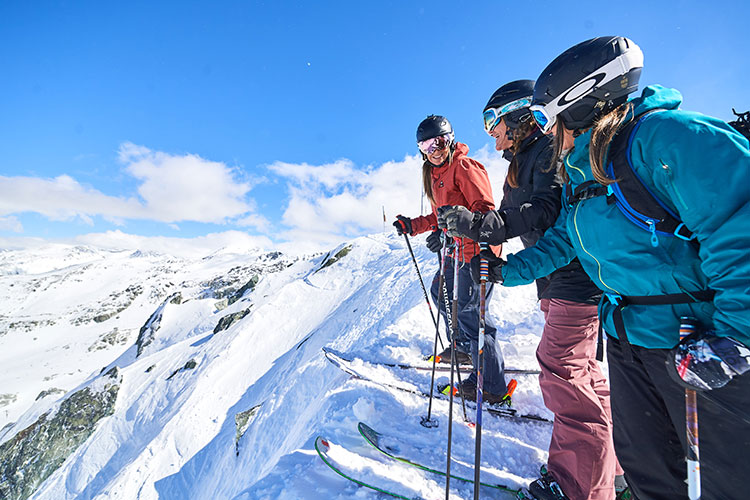 Dee Raffo, skier/boarder riding Whistler Blackcomb for 12 years, from the UK.

"Ridge Runner on Blackcomb Mountain. At the top, I typically venture skiers left and get a little adrenaline pump down the steeper drop-in before enjoying the rolling ups and downs of this wide, blue run.

If it's freshly groomed I love to pick up some speed, and if Skadi has spoken (the goddess of skiing) and there's fresh snow, I'll head into the trees at Arthur's Choice."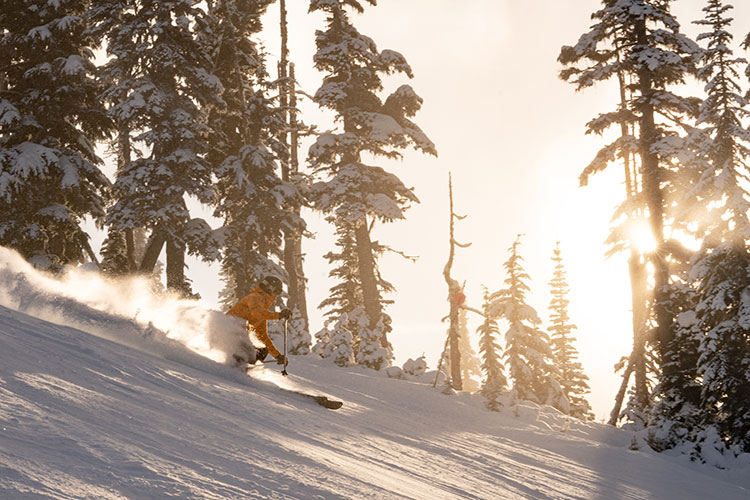 Abby Cooper, snowboarder riding Whistler Blackcomb for six years, from Canada.

"Raptors Ridge on Blackcomb is my favourite storm-riding location.

The perfectly spaced trees dot a consistent, perfectly pitched black diamond run to allow for ultimate flow and face shots."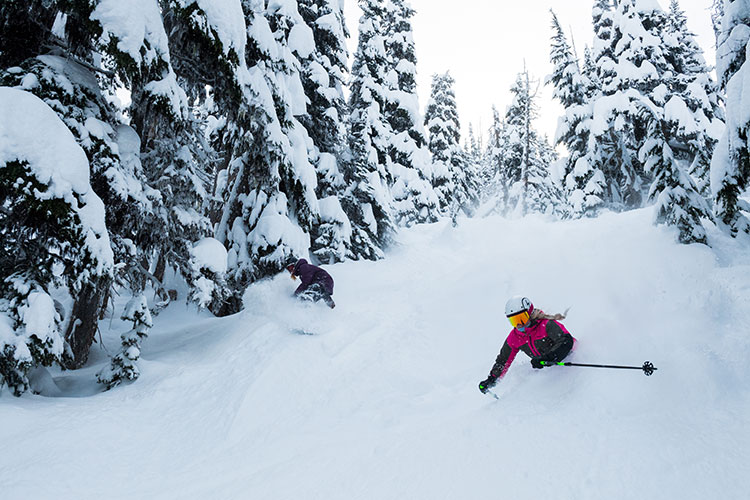 Feet Banks, skiing Whistler Blackcomb for 32 years, from Whistler, Canada.

"I like the Dave Murray Downhill because the first winter I lived in Whistler, I got to watch Rob Boyd win a World Cup Downhill on it. Also, it's a fast run with great fall line that contains plenty of really nice rollers to launch off. Every once in a while the groomers will do the whole thing top to bottom so we can all live our Olympic dreams. Plus, it's named after a Canadian legend."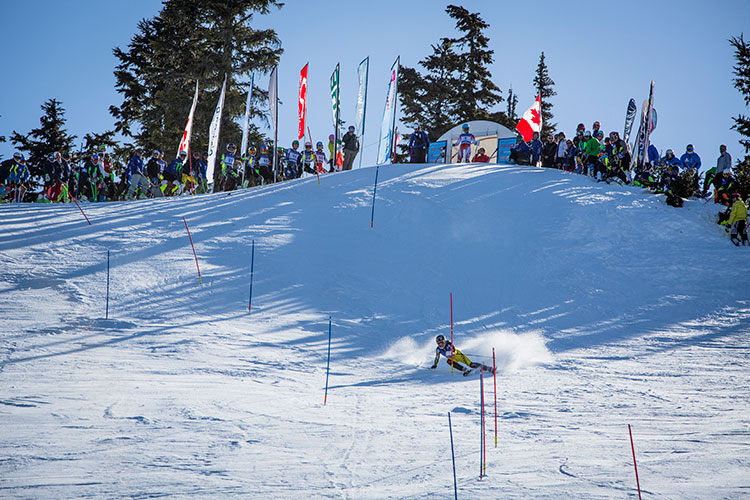 For more ski run intel take a look at these blog posts, which run you down some of the Insider's favourites in more detail:
Whistler Blackcomb's Black Diamond Bucket List
Best Intermediate Ski Runs on Whistler Blackcomb
Back to Basics: Whistler's Best Green Ski Runs
If you need to brush up on your skills to ride some of these suggestions then consider taking a steeps clinic with Extremely Canadian, a Private or Group Lesson, or check out the North Face Women's Camp and Showcase Women's Snowboard Camps. Happy riding!
Fall in Whistler means more, like great value on accommodation with rooms from $135 CAD per night, plus a free $100 CAD Dining Voucher when you book a stay of 3-plus nights. Book in confidence with Whistler.com for Flexible Cancellation and a Price Match Guarantee. If you're dreaming of a trip to Whistler, enter our Find Your Altitude contest for a chance to win a six-night vacation with flights, accommodation and activities (including a heli trip) all covered.