You can feel the heartbeat of a winter storm as the winds push and pull the system through the winding mountains. See the clouds rolling in as the snow begins to fly. Falling flakes gently kiss exposed skin and release the fresh scent of pine in the forest.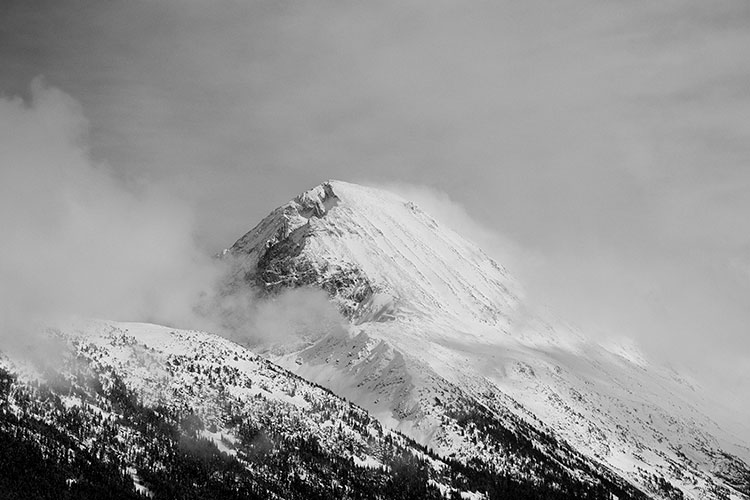 Overhead glaciers pull in mysterious clouds that circle towering peaks. Meanwhile, lower layers of lingering cloud drop bouts of precipitation. Early morning fog plays hide and seek with wider views peeking through. Will the incoming storm just entertain or will it deliver the classic coastal snowstorm that skiers and snowboards eagerly await? The kind of storm with peaceful falling snowflakes, relentless in supply-stacking centimetres by the hour.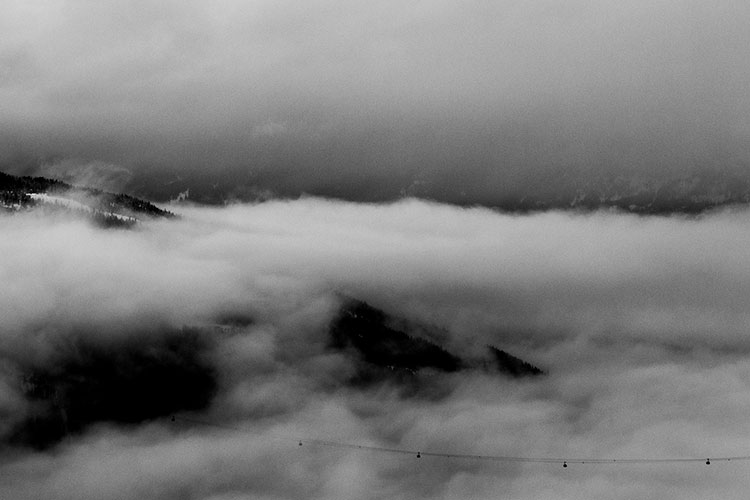 The not-so-faraway shorelines of the Pacific Ocean send many storms inland towards Whistler. These storms transform from rain on the coast to snow in the Whistler Valley as the elevation rises and the temperatures lower. This year, we're expecting a La Niña weather system, which means a high chance of snow-bringing storms.
Nothing says Coastal Mountains like a moody sky contrasted with a cozy atmosphere to watch Mother Nature's show. A winter storm is a treat for the senses, so instead of waiting one out, we have some suggestions for how you can embrace it.
Finding Calm in the Storm
Having a warm base camp during a winter storm is essential, but you want one with a view of the action. Nita Lake Lodge sits on the edge of Nita Lake and is Whistler's only lakeside hotel. You can watch a storm roll in across the water from your room or while you sip on a cocktail at Cure Lounge, which has large windows and a cabin-inspired atmosphere, complete with a roaring fireplace inside and fire pits outside.
The Four Seasons is another option with big windows so you can see the weather dance. They even have a cocktail menu that aligns with the stormy nature of the weather outside.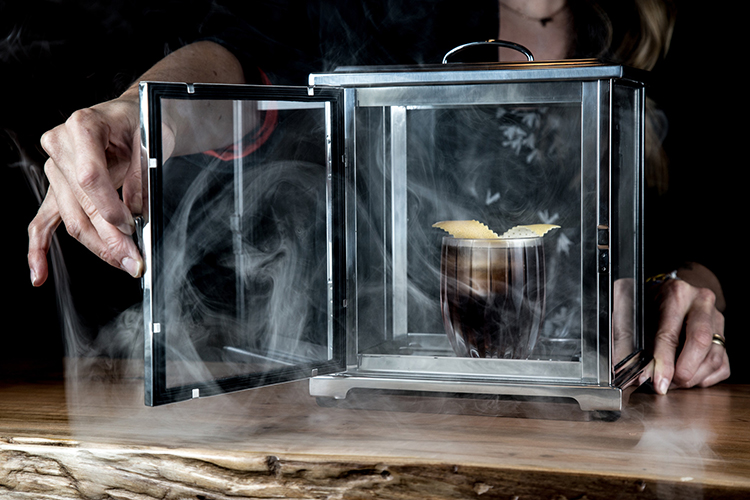 It would be impossible to say "calm" in Whistler and not make reference to the Scandinave Spa. The Scandinave is an outdoor spa experience based on self-regulated hydrotherapy (a hot and cold cycle) with massage bookings also available.
Storm watch from a hot tub, beside a fire, in a windowed sauna or from a comfortable solarium lounge chair. The ultimate place for relaxation in any kind of weather is not surprisingly the best place to watch Mother Nature's wild side unravel as rain or snow will only amplify the tranquility found here.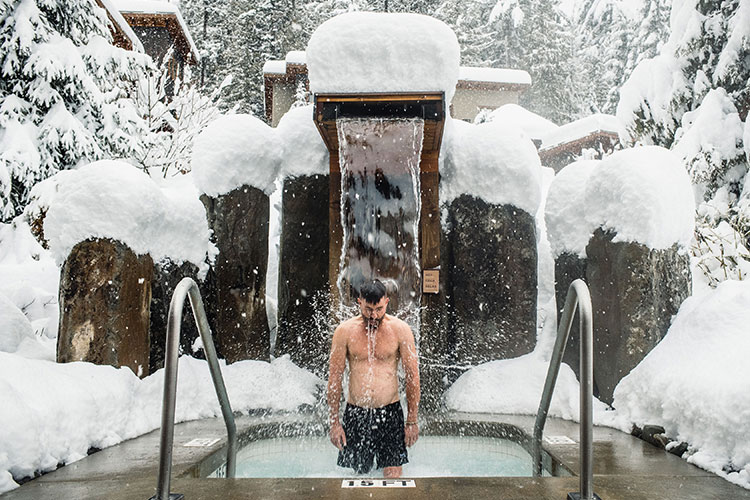 The large windows of the architecturally striking Audain Art Museum keep the chaos of the storm close while you admire the contrasting human-made artwork indoors. They have an incredible selection of Indigenous masks and artwork, an extensive collection of Emily Carr landscapes and a rotating special exhibit that brings in art from all over the world. Look out for Takao Tanabe's Strait of Georgia, which captures the drama and beautiful moodiness of the West Coast so well.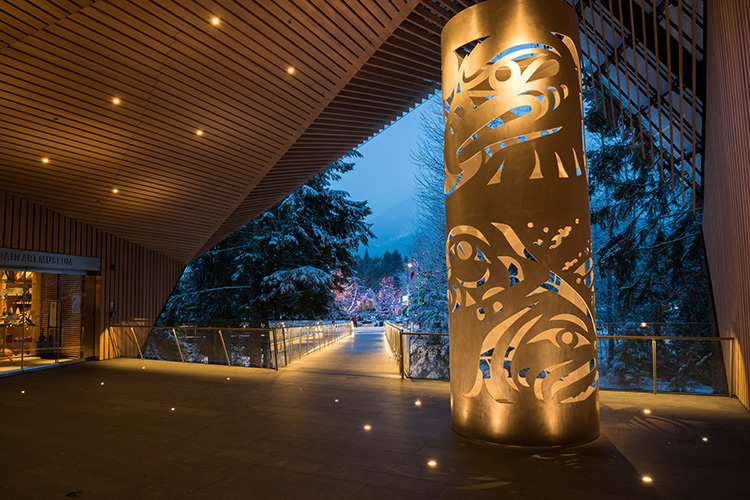 Finding Adventure in the Storm 
If you're not one to let the weather keep you indoors there's no need to stay inside. Whistler is no stranger to adventurous spirits who thrive in the elements. Here are some outdoor suggestions that take advantage of stormy weather.
Ride the record-breaking PEAK 2 PEAK Gondola into the mists. On a clear day, you get 360-degree mountain views as you journey from Whistler Mountain to Blackcomb Mountain (or vice versa), but when the weather's stormy it makes for a more atmospheric journey, one where you play peek-a-boo with the cloud cover, only catching glimpses of the scenery at a time. Depending on where your fantasy fiction tastes lie, you could be travelling to Narnia, Asgard or Hogwarts.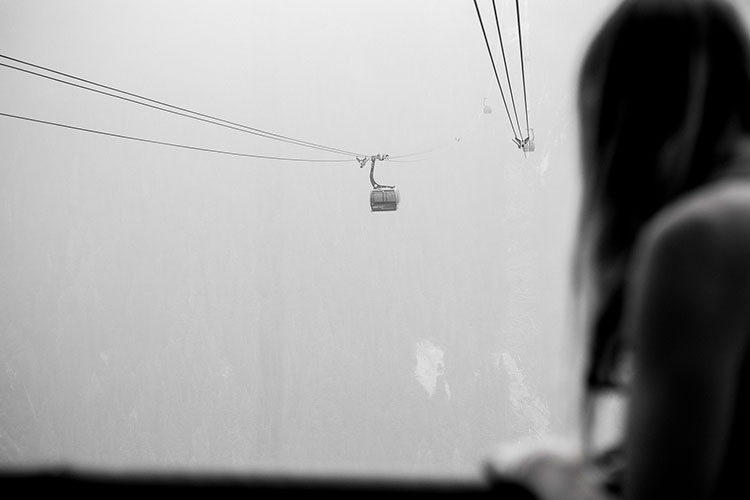 Storm skiing or riding is a powder hound's delight. Stacking snowflakes ensure the stash won't run out between laps and provide a full, leg-burning day filled with powder. Because visibility is usually limited in stormy weather, it's best to ski / ride where you have visual reference points, so make for the trees. Explore with friends and make sure you have the proper skills and equipment to tackle the terrain you choose.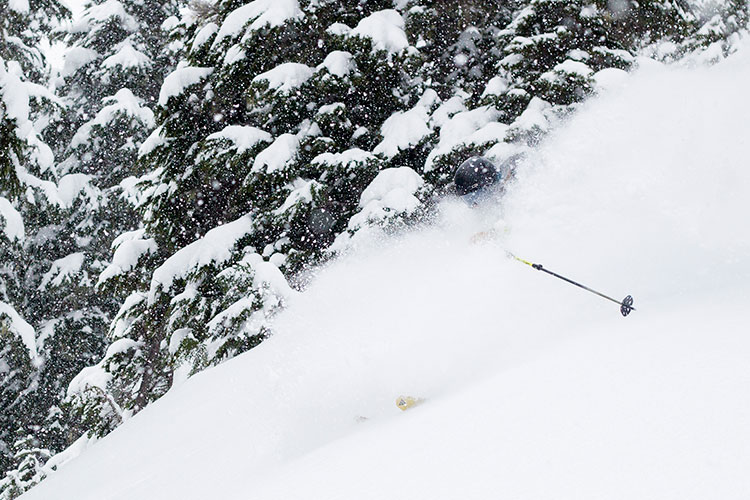 Charging through fresh powder on a snowmobile is undeniably exhilarating, but there a few tips you'll need to gather to stay on top of it (like not suddenly slowing down). Going out with a guide on a snowy day means that they take on the responsibility of picking the route and terrain, while you just get to enjoy it. They provide all the gear, all you have to bring is your sense of adventure.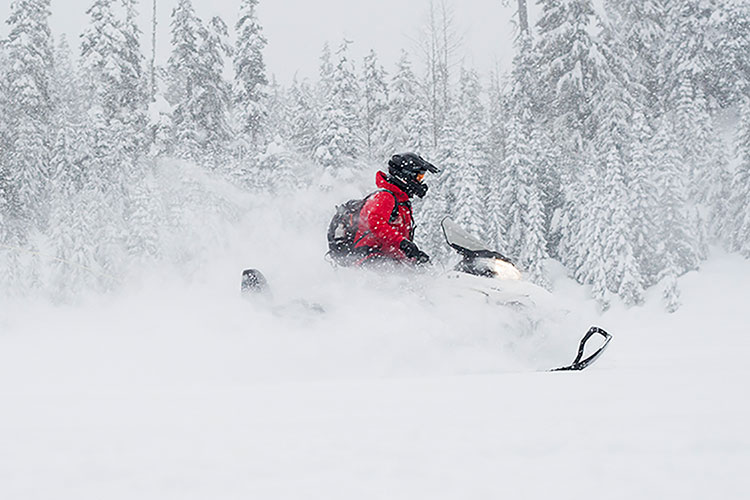 Snowshoeing slows the pace and really allows you to take in the beauty of the falling snow. The Lost Lake Park trails loop in and out of the forests along a 13-kilometre network giving you tree canopy protection. The snow has a dampening effect on sound and it's surprising how quiet it is when you stop and take a minute to watch the snow make its way through the pine needles.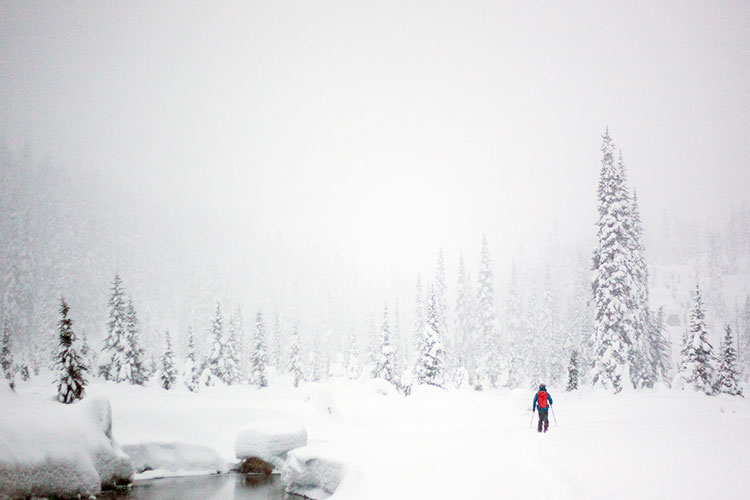 STORM SAFETY:
While this blog encourages you to embrace the stormy weather, it does so with the caveat of making safe decisions and
adventuring smart
. Check the
weather forecast
and
avalanche advisory
before you go, dress for the conditions and take the right equipment with you.
In Whistler, we embrace and revel in Mother Nature. The Whistler.com team knows her rhythms and can help you choose what time of year will fit what you want to do, and then put the plans in place to make it happen. We hope to catch you enjoying a storm or two with us in the future.