Whether they choose to explore, capture or share it, most people who live and visit Whistler are inspired by the dramatic landscape with its abundance of rugged peaks, pristine glaciers, roaring waterfalls, lush forests and wandering waterways. This is likely why the Sea to Sky has collected a thriving community of artists.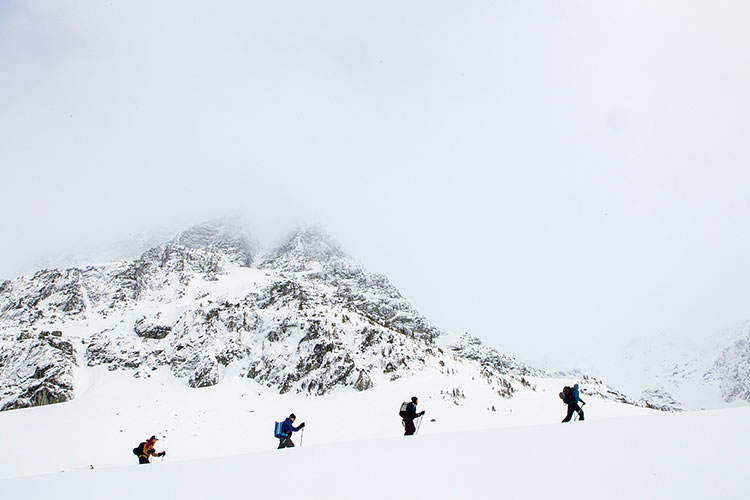 About the Spearhead Huts
In this blog, we focus on art specifically inspired by the Spearhead Range, a sub-range of the Coast Mountains on the east side of Whistler. It encompasses both Whistler and Blackcomb Mountains, forming a horseshoe shape from Whistler Peak to Blackcomb Peak.
Although this range has been heavily explored in the front country, the backcountry is less known. However, the Spearhead Huts Project is aiming to open this area up by connecting this iconic ski touring and hiking route with three huts, the first of which was completed in 2019.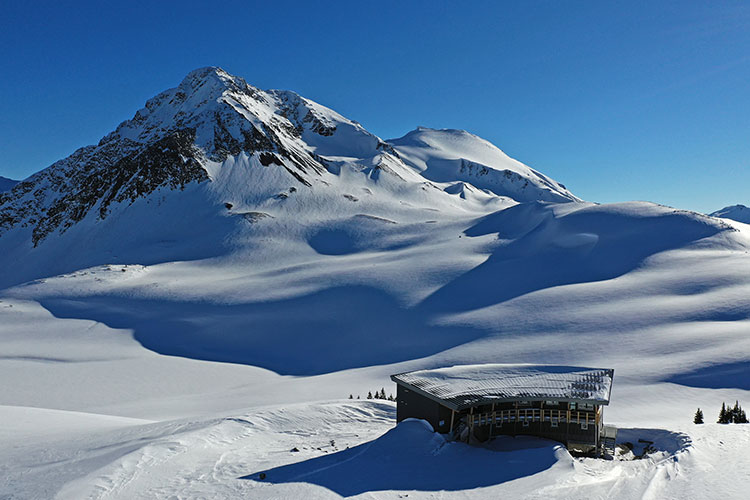 The Objective
In an effort to increase awareness and fundraise for the Spearhead Hut Project, Altus Mountain Guides took Sea to Sky artists Zoë Pawlak, Nevada Christianson, Lucas Kratochwil, Andy Anissimoff and Kyle Chambers on a guided day tour of the Spearhead Range. The opportunity provided this talented bunch with a chance to see the stunning glaciers, ridgelines and peaks that fill Whistler's backyard, but are nearly impossible to see and experience unless you're ski touring, splitboarding or snowshoeing. 
The artists were there to absorb the views and let inspiration set in so they could produce an art piece influenced by their experience at a live-painting event during the annual Winterstoke Backcountry Festival (produced by Arc'teryx and Altus Mountain Guides). The artwork created is set to be auctioned, with proceeds going to the Spearhead Huts Project so they can keep building the huts.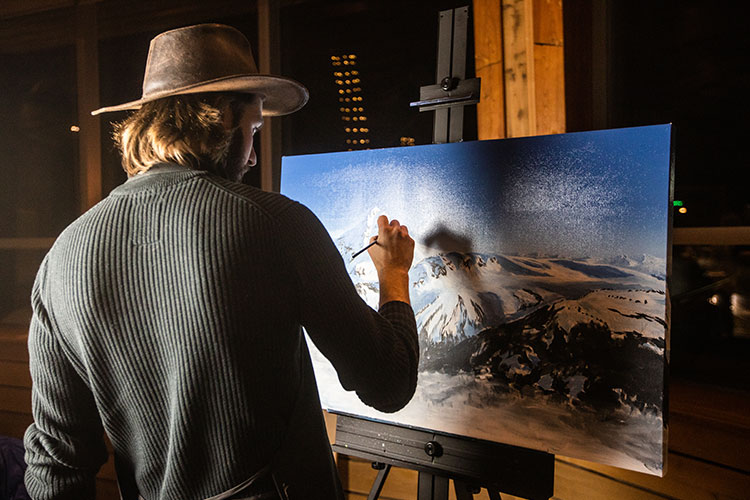 Meet the Artists
Each artist has their own style and preferred medium for producing their artwork, but they're alike in their source of inspiration – our backyard. 
Andy Anissimoff is a Canadian, wilderness painter living in Squamish, BC. His signature style has been part of the Sea to Sky art scene since 2004.  He trained as an Industrial Designer, but in 2015, he made the switch to full-time artist. You can find his work in some of Whistler's hotels, at the Whistler Farmer's Market and at his gallery in Squamish.
"The mountains here have been the filter for my imagination. I've been doing my art in the Sea to Sky since 2004 and have spent every winter touring around from the Squamish Valley to the Pemberton Icecap and beyond. My excitement about what's around the next corner never fails. It never looks the same twice and I'll never have time in life to paint everything that's moved me. I easily have five paintings I'd like to do for every one I complete."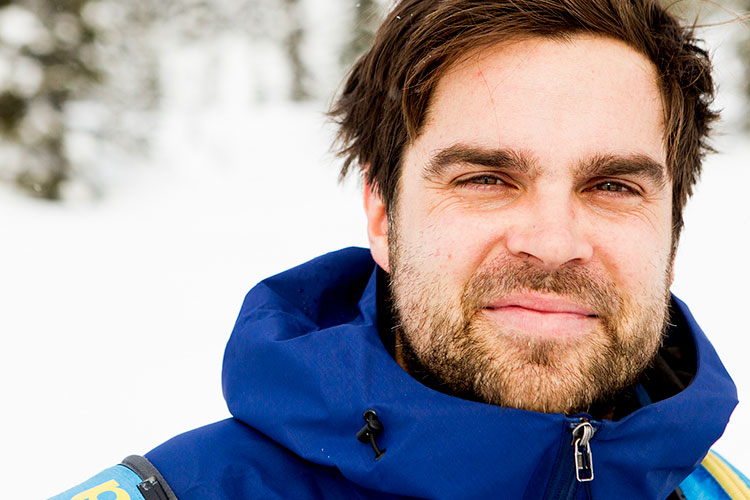 Zoë Pawlak has been painting West Coast-inspired landscapes for over a dozen years. After a recent relocation to Vancouver, Zoë believes that the landscapes live in her subconscious and while her work is somewhat abstract, people can recognize the soul of the West Coast. You can find her work online, at her studio in Vancouver and soon in Whistler (details TBC).
"I had no idea that something like the Spearhead Hut existed until I came out to ski with Altus. I think that's exactly what this weekend is for: to get people up and into the snow who may never have experienced or fallen in love with skiing in the backcountry. It was really a transformational day for me and opened my eyes to this wonderful, foreign sport I thought was so far out of reach!"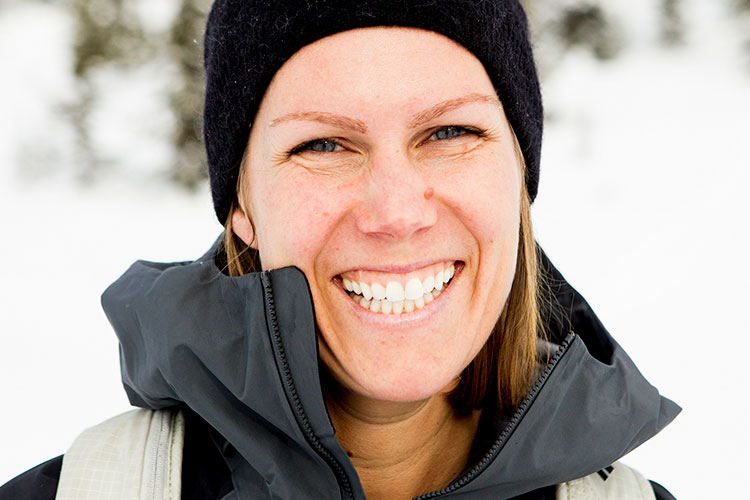 Lucas Kratochwil is a third-generation painter raised in Patagonia, but he now calls the Sea to Sky home. Lucas's work consists of large-scale, high realism oil paintings that capture the impact and awe felt while out in nature. His process begins by spending time immersed in nature. These experiences later guide him throughout his extensive painting process in his studio. His contemporary approach to colour and composition, combined with decades of painting experience, result in striking pieces that pull the viewer in – they feel like they're looking directly at nature. Find Lucas's work by appointment at his private Whistler gallery (contact him via his website for more information).
"Touring on fresh powder that merged smoothly with the clouds that were covering the valley felt like walking on those very same clouds. The Coast Mountains have a special place in my heart. They inspired me to start my current body of work. I feel privileged to have constant access to them and I love sharing them with the world through my paintings."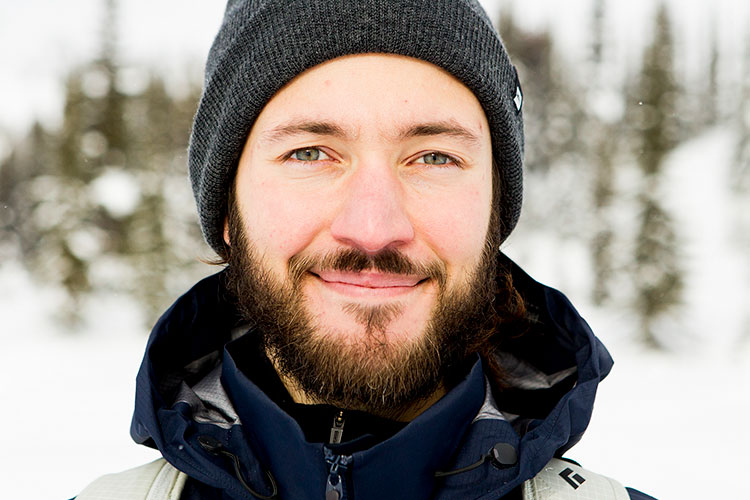 Nevada Christianson grew up in the Yukon and is most at home in the mountains. She is ten years into her career as a professional artist, but has been drawing and painting since she was a child. Owner of fine art design firm, Chicadee Designs, Nevada currently produces most of her work digitally and is a proud partner of 1% For The Planet. 
"As a working artist it is always a goal of mine to collaborate with and support as many non-profit organizations as possible. It is an honour to help the Spearhead Hut Project fundraise because access to wild places is what inspires us to be conscious, effective stewards of the earth."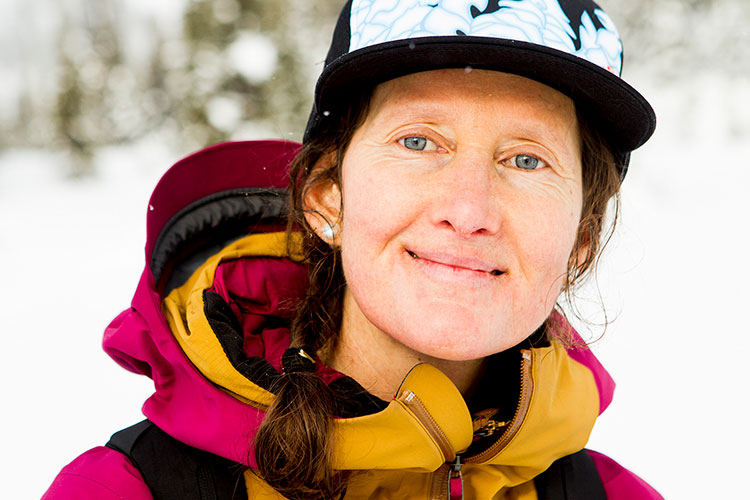 Kyle Chambers grew up outside Yosemite in California. He now finds himself in our neck of woods painting the dramatic Sea to Sky landscapes and peaks of Garibaldi Provincial Park. It's in the mountains where he gets a sense of tranquility and belonging, giving him the time for reflection and a grounded feeling that leaves him humbled. 
"Immersing myself in nature is by far my biggest motivator to create. After a good romp in the outdoors, I'm always itching to get to work on a new piece – often in the likeness of wherever I've just ventured. The Coast Mountains have been among the most awe-inspiring regions I've ever seen. They've manifested almost exclusively in my art since the moment I encountered them. They've nurtured and reinforced my instincts to feel more than think when I create; to capture an essence more than an image."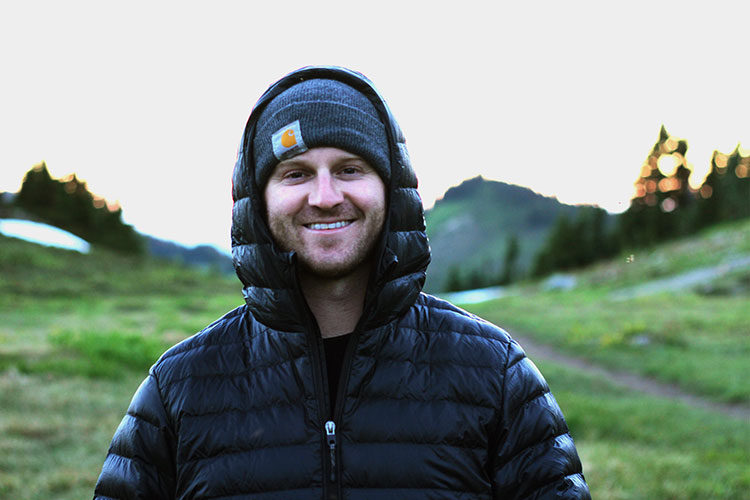 More Art, More Outdoors
The artists created their Spearhead-inspired artworks in front of a live audience at the Squamish Lil'wat Cultural Centre on Friday, January 24. Online bidding runs from January 24 until February 5 (2020) in support of the foundation (big kudos to Altus Guides and Arc'teryx), but people can support the initiative at anytime through charitable donations and volunteering.
Whistler is rich in artists, landscapes and inspiration and we love any excuse to bring mountains, people and art together. We are thrilled to showcase our artists in many of our arts and culture-themed blogs. Check out our Insiders Guide: Shopping for Artisan Goods in Whistler post, visit the art galleries of Whistler on your next stroll through town and take a look at Whistler.com's event calendar for more art-fuelled fun.