Updated October 30, 2020: The markets mentioned in the post below are not happening in 2020 due to COVID-19 restrictions. Now more than ever it's important to support local, so please read on for where you can find locally-made and sourced artisan goods.
In the mountains, we make the kind of memories that are best captured in photos, but in town, there are opportunities to take home a tangible piece of Whistler created by those who live here. Whistler is home to many talented artisans that produce unique goods inspired by their surroundings.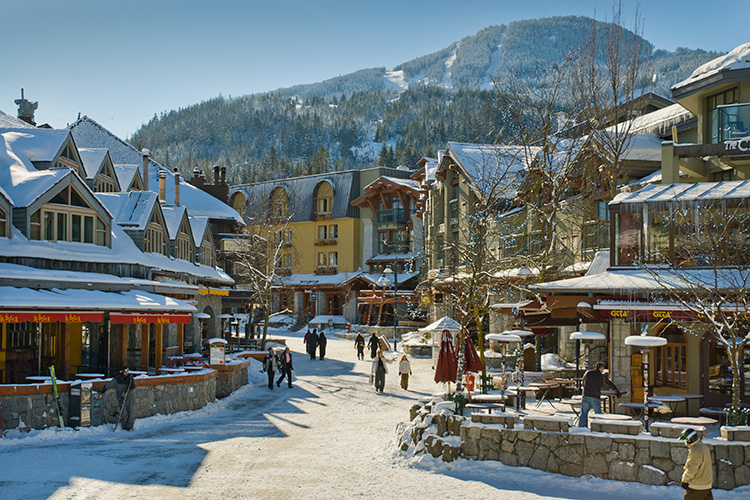 The artisans of Whistler know no bounds to shapes, size or usage. You'll soon find that this passion-infused town is home to snowboard shapers, jewelers, sculptors, soap makers, designers, painters, woodworkers, bakers and many other disciplines of artisans. Some Sea to Sky based brands produce summer-specific designed goods and others winter-specific, but a lot of our artisans work year-round and are inspired by the ever-changing Coast Mountain environment.
Where to Buy a Piece of Whistler
These galleries, gift shops, markets and businesses each feature a selection of items produced locally, but no amount of written words can describe the love and authenticity of each, you'll have to go see them in person!
Whistler Art Galleries
Looking for the perfect piece to hang on the wall or display in the living room that commemorates your connection to Whistler? Embrace an afternoon of checking out the many galleries in Whistler for the piece that speaks to you.
Audain Art Museum
The Audain Art Museum showcases historical and present-day artists from across BC and the world, and the gift shop collection is equally vast. From prints by the artists that are on display in the museum to handcrafted items produced in the Sea to Sky, the gift store changes often and feels like a gallery of its own. You can pop in and check out their display from the street, you don't need to pay admission or enter through the museum.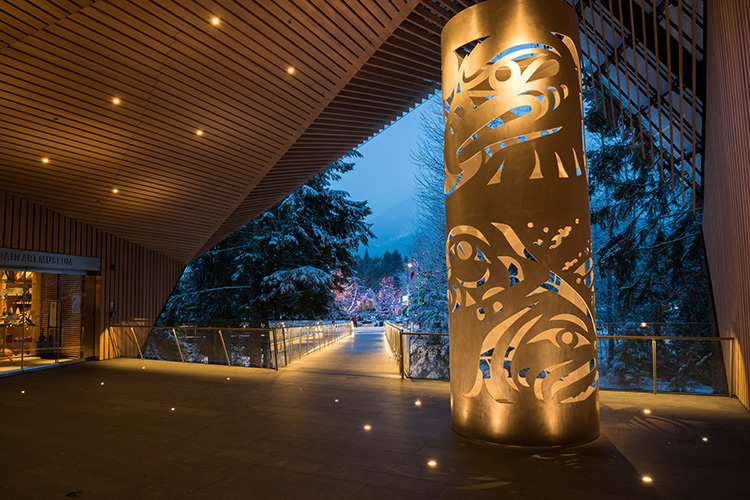 Maury Young Arts Centre Gallery
Home to many theater productions, the Maury Young Arts Centre also has a free-admission art gallery. The Gallery is open Tuesday to Sunday and every item on display is for sale. The featured collection changes often, it's always worth popping in to see what the talented artists of Whistler are getting up to.
Squamish Lil'wat Cultural Centre
Bringing it back to the very roots of the Coast Mountains. The Squamish Lil'wat Cultural Centre not only offers an incredible experience, but you can also shop for pieces from Sḵwx̱wú7mesh Úxwumixw and Líl̓wat7ul artists, available in their gift shop and gallery. Combine the two when you register for a traditional drum-making workshop or other art form learning experience.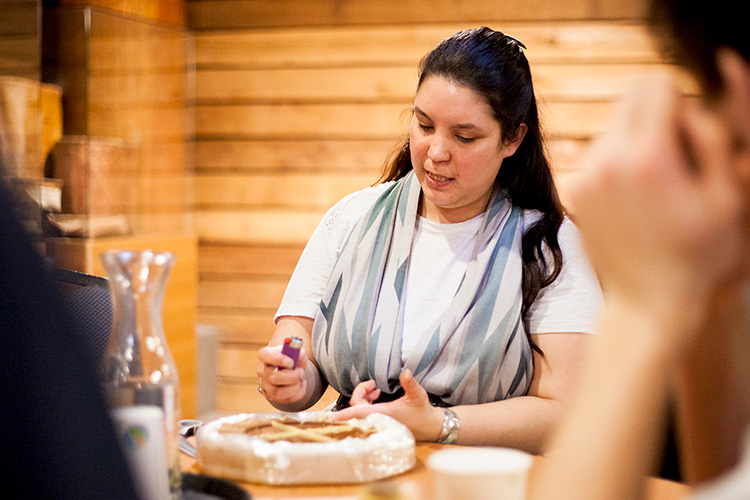 Find more art galleries in Whistler.
Whistler Boutiques & Stores
3 Singing Birds
A boutique shopping experience with walls covered in artisan goods from across the Pacific Northwest. The many handcrafted goods available here might span further than Whistler but there is a strong representation of the culture, community and Whistler artisans at 3 Singing Birds. The collection of goods includes clothing, decor, prints, beauty supplies and accessories.
Whistler Markets
Meet the artisans, browse a wide variety of creations in person and enjoy the feel of the vibrant community at one of these Whistler markets.
Arts Whistler Holiday Market
For two days, local art, holiday spirit, and artisanal treats fill The Westin, creating one of the largest Whistler artisan gatherings of the year. Over 100 creatives will display their handcrafted goods and are usually present to chat about their creations face-to-face. The Arts Whistler Holiday Market will take place November 30 – December 1 from 10 AM – 7 PM on Saturday and 10 AM – 5 PM on Sunday.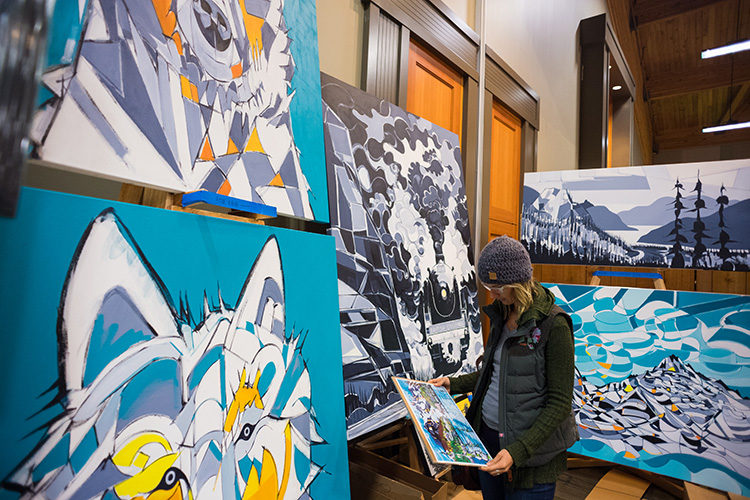 Refresh Market
For believers in "shopping small" and supporting local, the Refresh Market is a highly anticipated occasion. Pre-purchase tickets to ensure you'll be able to experience this intimate shopping experience. The Refresh Market is on December 6 from 4 PM – 9 PM and December 7 from 10 AM – 5 PM at the Audain Art Museum.
Made in Whistler Artisan Market
An indoor market that's open every Saturday, despite what the mountain weather might bring. Located inside The Westin, local artisans gather, create and sell their handcrafted items and artwork. The Made in Whistler Artisan Market is open 12 PM – 6 PM every Saturday from December 15 to the end of March.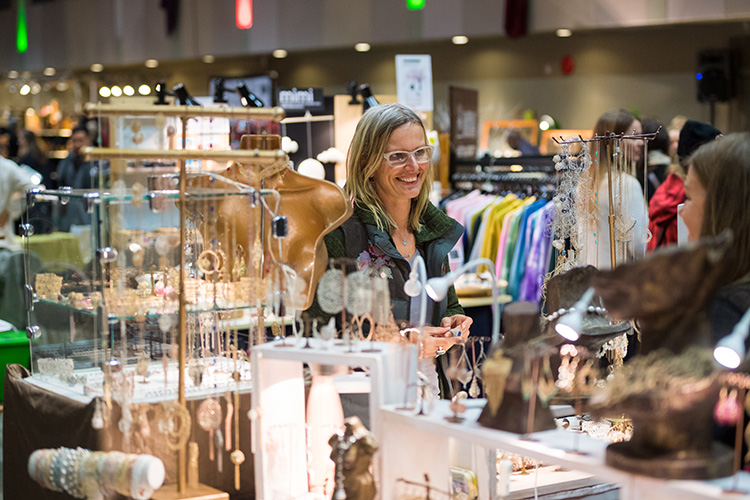 Whistlers Farmers' Market
Running yearly from May to October, the market has closed for 2020 but the new dates and times for the 2021 Whistler Farmers' Market will be updated in the new year. At the market, you can find everything from locally grown produce to paintings and clothing. Snag a coffee or ice cream, stroll through the Upper Village and take in the talent of this town.
Local artisans include Ritcey Works, Hammer Coffee Roasting, Siiri & Stone, Whistler Metal Works, Hollow Tree Candles, Whistler Elixir and many, many more!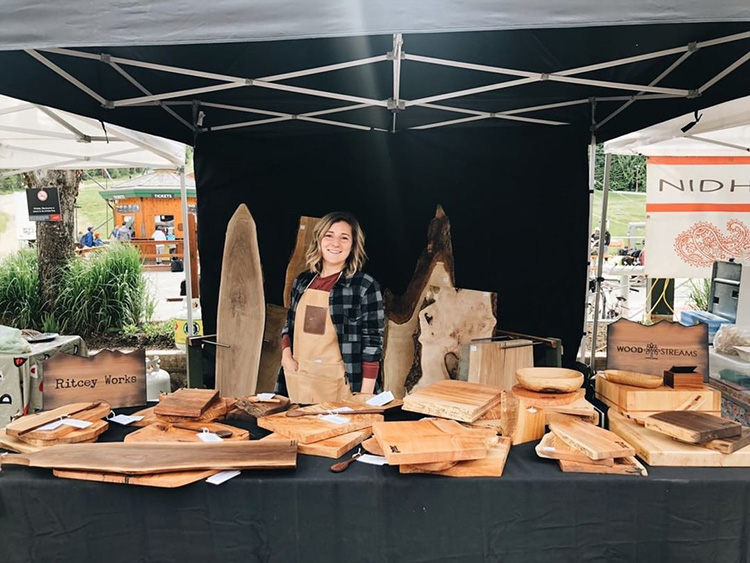 Whistler Brewers & Shapers
Prior Snow
The Prior Snow showroom in Function Junction showcases Whistler-made skis and snowboards. Walk through the factory on a pre-arranged guided tour or shop in the upstairs showroom for your next pair of skis or snowboard, complete with artwork by local artists adorning the top sheet.
Made in Whistler Beer
Without question, the brewers of Whistler are artisans. Sample their hard work with a flight of beer at Whistler Brewing Co., Coast Mountain Brewing or High Mountain Brewing Company and then pick your favorite to take home via six-pack, single or branded growler.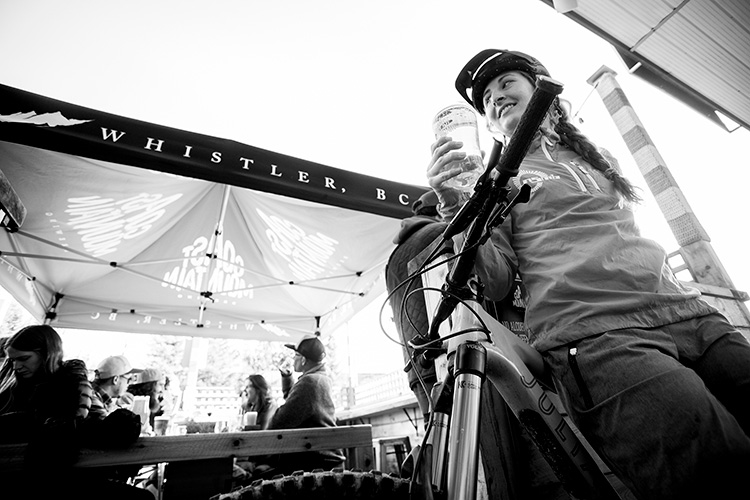 Why Buy Whistler
When you purchase from a Whistler artisan, you're not only receiving a memorable souvenir but you're also supporting their creativity and our local economy.
Whistler collects very passionate souls. Many of these individuals have dedicated themselves to exploring the mountains landscapes, and a select few are able to translate the magic of those landscapes into a physical form that you can take home to feel the Whistler magic from afar. A timeless item that hosts a story and a connection to a person and a place holds immeasurable value.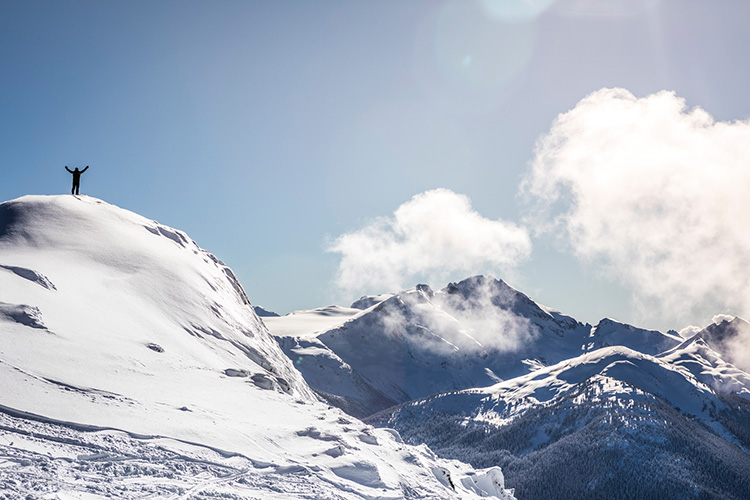 We hope you collect some memories in Whistler and possibly take home a piece from one of the wonderful artisans of Whistler!
Learn more about Whistler's art scene on Whistler.com. Want to give the gift of adventure, connection and life-long memories? You can find gift certificates for Whistler accommodation, activities and more there too.