It's no secret that the Sea to Sky corridor is a host to some pretty wild terrain aching to be explored. With countless trailheads, peaks to bag in all directions, waterways to follow and a plethora of slopes to ski, our region truly has it all. As we start to welcome frosted car windows and alpine dustings of snow our minds turn to winter – a whole season of powder days on skis and boards. We're big on local and these brands are just that. Inspired by where we live they've created tough, quality gear that is a perfect match for the conditions of the Coast Mountains. These brands are inspired by our backyard in their technology, design, use – even down to some of the materials used – they're an ode to where we live.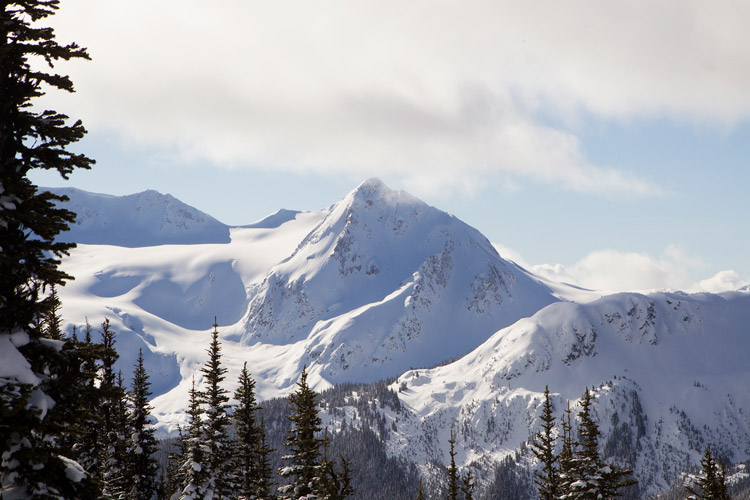 The list below showcases local brands with winter on their minds as well as where to snag the good stuff ahead of opening day (official date November 23, 2017)! Make sure you check out all the other outdoor shops in Whistler for sales and this seasons' gear to hit the shelves ready for the slopes!
*Full disclosure, I ride for Arc'teryx and G3gear. While I'll do my best to leave my bias out of it, I'm proud to be supported by these quality Sea to Sky brands.
ARC'TERYX [Vancouver BC]
North Shore based company Arc'teryx was founded in 1989 by a group of local climbers that valued efficiency and timeless gear suited to their mountainous backyard. Arc'teryx specializes in technical apparel for all seasons. They stock many stores around Whistler with a respected line up of ski and snowboard specific shell jackets, insulating layers, pants, ski boots, gloves and so on. Their gear is classified as resort specific or backcountry specific so you have the most specialized gear for any endeavour.
IN THEIR WORDS: "The goal is to create equipment that enables a person to be immersed in the moment of doing, regardless of external conditions."
BUY AT:  Arc'teryx Whistler, Escape Route, Can-Ski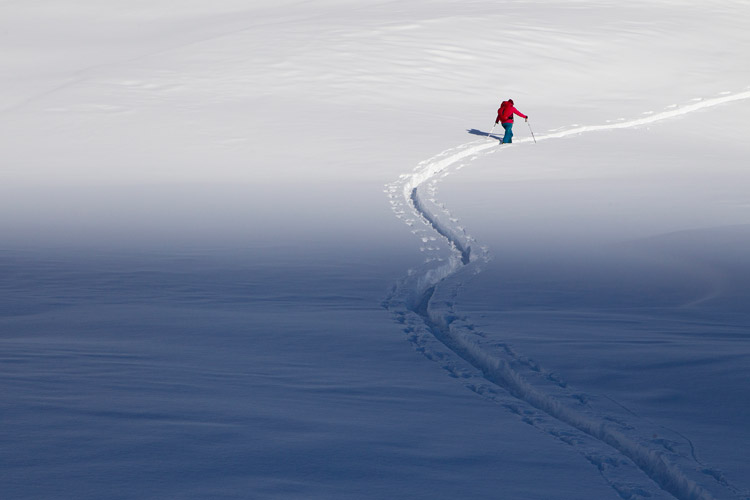 FOON SKIS [Pemberton BC]
Not just built in BC, the cedar core of each pair of Foon Skis is harvested from Yellow Cedar trees of the nearby Coastal Mountains. The founder, Johnny Foon, hand builds each pair of custom skis in his shop in Pemberton with an incredible view of the iconic Mount Currie. His career as a professional skier of 15 years and background in cabinetry supplied him with the prefect skillset to craft skis.
IN THEIR WORDS: Johnny tells of his inspiration "I want to move skiing in the direction of surfing, where riders can feel the difference locally produced, hand shaped, custom boards make."
BUY AT: Foonskis.com or demo at Spicy Sports.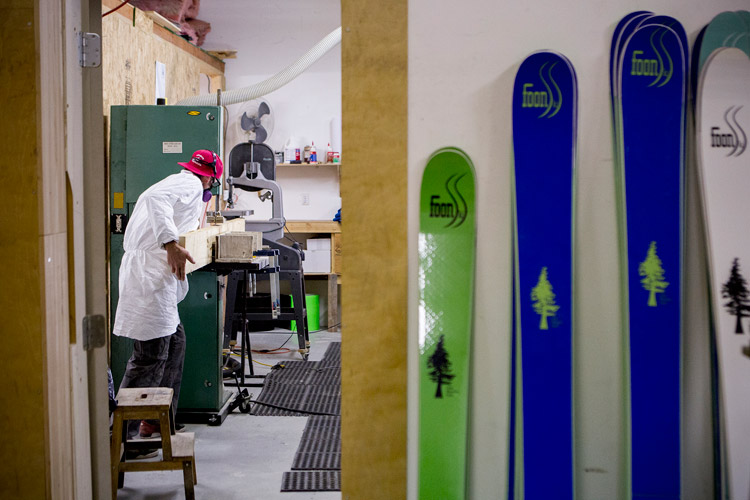 G3 GEAR [Vancouver BC]
Specializing in backcountry gear, G3 is most well known for high quality touring skins. A boundary-pushing company with an in house team of engineers that are always looking to keep an edge on the industry with new concepts and tech. In 1995 they created their first avalanche probe for guides and have continued to build trust worthy avalanche safety gear and backcountry travel gear including skis, splitboards, skins and poles.
IN THEIR WORDS: G3 sticks to their root values by "designing and producing innovative, durable, and reliable equipment that professionals and mountain enthusiasts can trust."
BUY AT: Escape Route, Excess Backcountry, Can-Ski, Coastal Culture Sports, Summit Sports, Fanatyk Co Ski & Cycle and Comor Sports.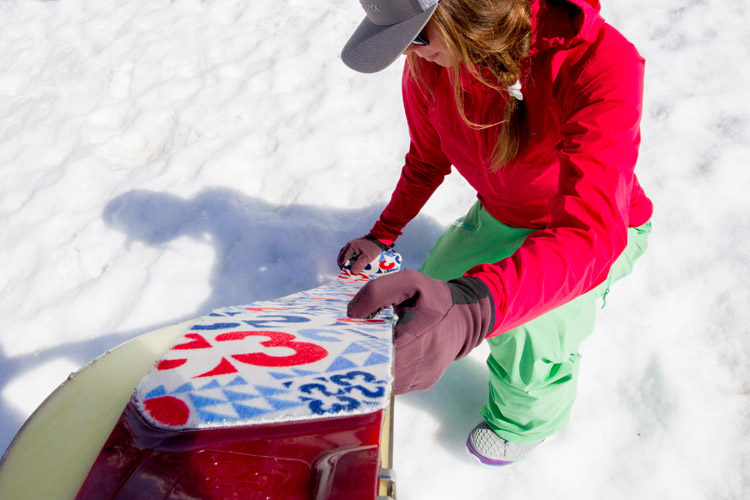 NOW BINDINGS [Whistler BC]
Rider owned and operated, international snowboard legend JF Pelchat conceived a binding that would forever change the existing game. A once Whistler garage built snowboard binding is now adorning many professional snowboarders boards on the mountain, in the park and in the backcountry as well as the stores of the Whistler Village. True to his own form, JF crafted a binding after his own life style and mentality.
IN THEIR WORDS: "For NOW, it's always been about going against the grain by changing the blueprint of binding design, and creating a product that will take riders on a pedal-to-the-metal journey."
BUY AT:  Comor Sports, Evolution, The Circle, Showcase Snowboards, Summit Sports, Underground Tuning.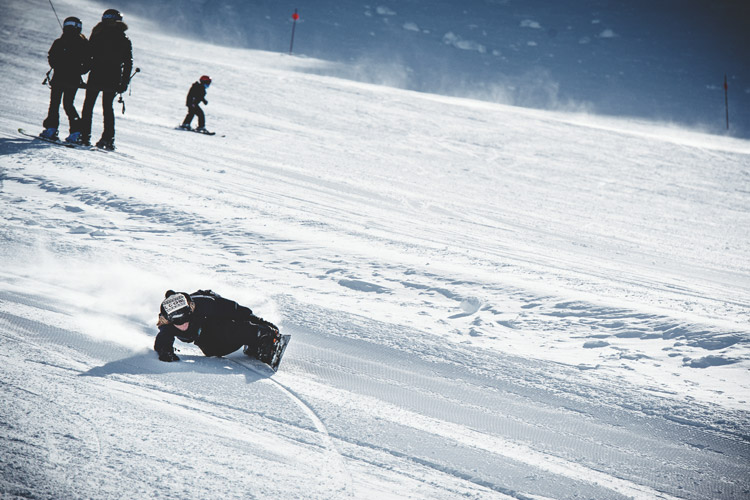 PRIOR SKIS AND SNOWBOARDS [Whistler BC]
Prior is all about harnessing the backyard and putting it into a handcrafted product that will tackle any terrain around. Whether it's touring or resort specific boards or skis they've thought about the weather and the slopes around. Started by Chris Prior in 1990, Prior has continued to grow in size while remaining capable to do custom orders and takes every opportunity to work with local artists to showcase another level of Whistler talent.
IN THEIR WORDS: "Shape, length, sidecut, flex, weight, camber, and material composition are all carefully considered and tested in Prior's factory at the bottom of Whistler Mountain. Our unrivalled access to R&D leads to continuous enhancements of its full lineup of handcrafted boards, skis and splitboards."
RENT/BUY AT: Prior Factory Store, rent backcountry gear at Excess Backcountry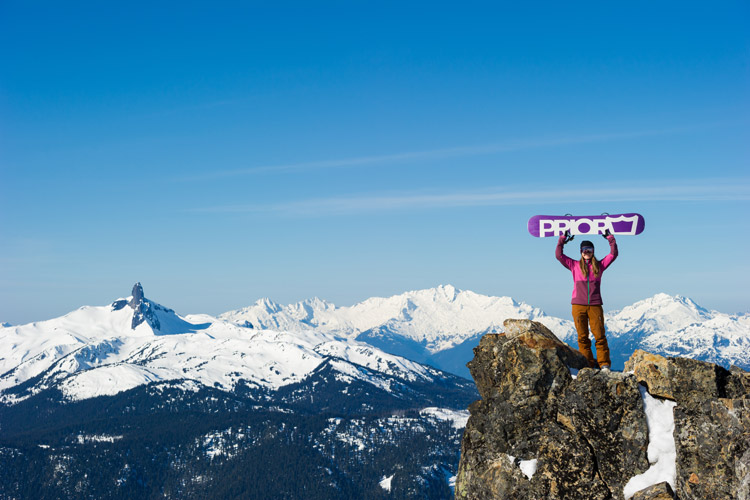 SANDBOX HELMETS [Whistler BC]
Originally a video production company, Sandbox's owner Kevin Sansalone saw a need for more stylish snowboard helmets that embodied culture and looked good on film. The classic brim model we see in shops today was born in 2004. Since, the company has grown into a worldwide multi season brand including the addition of wakeboard, skateboard and bike helmets to the mix as well as goggles, sunglasses and softgoods. With roots in Whistler this brand is a true reflection of the culture in our mountain town.
BUY AT: Coastal Culture, Mountain Riders, Showcase Snowboards, The Circle, Comor Sports, and Evolution.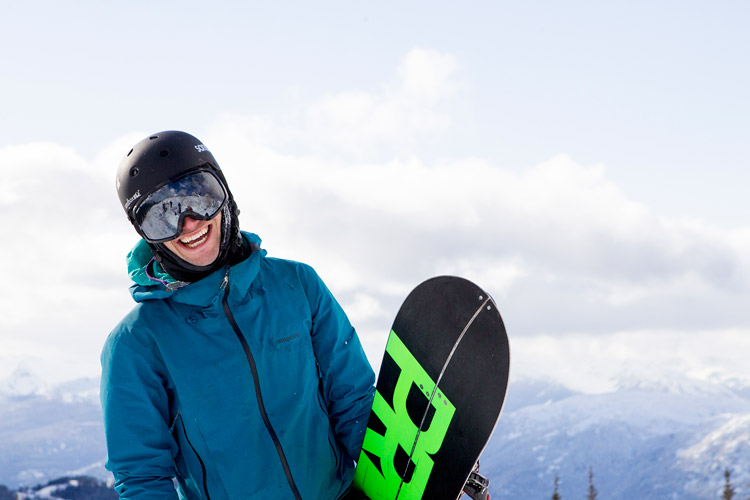 YES SNOWBOARDS [Whistler/Squamish BC]
Encompassing a different aspect of snowboarding through each snowboard, YES's line up thoroughly represents what our corridor is about. The 420 is for those deep powder surfing days, the DCP Pick Your Line is for tight spines in the Squamish backcountry, the Greats Uninc for series air time in the Black Park and the list goes on.
IN THEIR WORDS: "Each year we've looked at where we're at and have had reason to smile at the progress we made. But just like taking it all in at the top of a line before dropping in: we're happy to be where we're at and stoked at where we're going…" Keeping it humble and driven David Carrier-Porcheron (DCP) leads the YES crew into a future with lots of snowboarding.
BUY AT: The Circle, Underground Tuning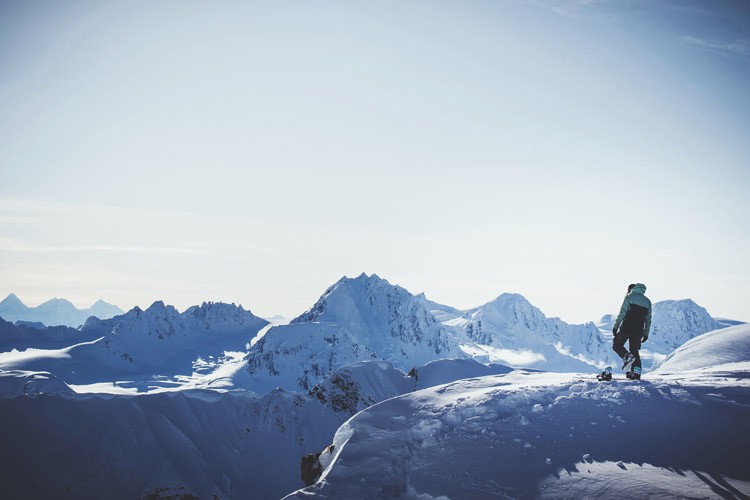 NEWBIES OF NOTE
We can't go without mentioning a few "new on the scene" brands like FIX bindings, KNWN Manufacturing Co's snowboard line and Spline Snowboards – all based in Squamish.
BONUS: BEER
On the note of keeping it local, end your day on our local mountain in your newly acquired locally-inspired gear with some locally brewed beer! Check out Coast Mountain Brewing or Whistler Brewing in Function Junction or stop in at Longhorn Saloon to try Gibbons Whistler Après Lager for a pint from Deep Cove Brewing. Handle Bar in the upper village also has a great selection of locally brewed beers on tap! Check out a collection of Whistler apres-ski venues here.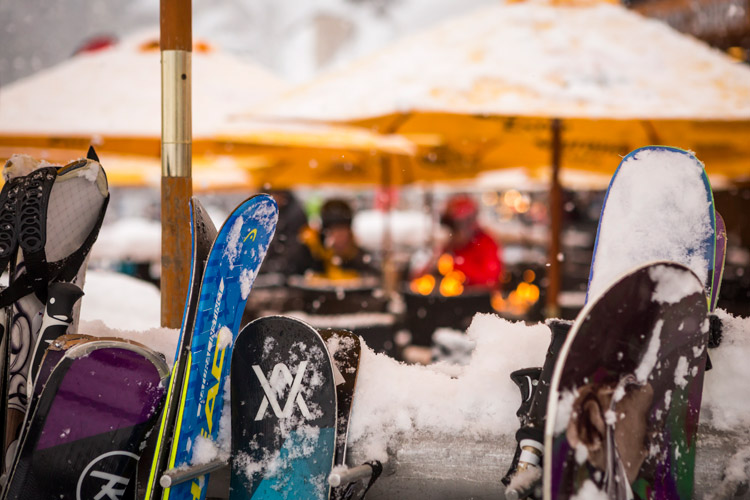 That's right folks – winter is coming with opening day slated for November 23, 2017. Check out Whistler's shops in the lead up to opening day, and remember the early bird gets the pow and the deals on accommodation so book your Stay & Ski Packages early for the best deals – Whistler.com has the goods.