The West Coast of BC is a veritable hotbed of brewing – just look at the communities included in the BC Ale Trail if you need more proof. Like a fancy tap handle, standing out amidst the crowd is important and amongst all the other beer-related events and activities happening throughout the year, the Whistler Village Beer Festival (September 11 – 17, 2023) should be an experience making the top of your beer-focused, to-do list.
1. All the Breweries (plus more)
Coming into its 10th year the festival has 50 craft drinks producers on board, which means around 100 beverages for you to sample at the Main Event on Saturday, September 16 at Whistler Olympic Plaza from noon to 6 PM.
Along with craft beer, there's also cider, ready-to-drink craft cocktails and non-alcoholic beverages for you to wow your tastebuds with this fall.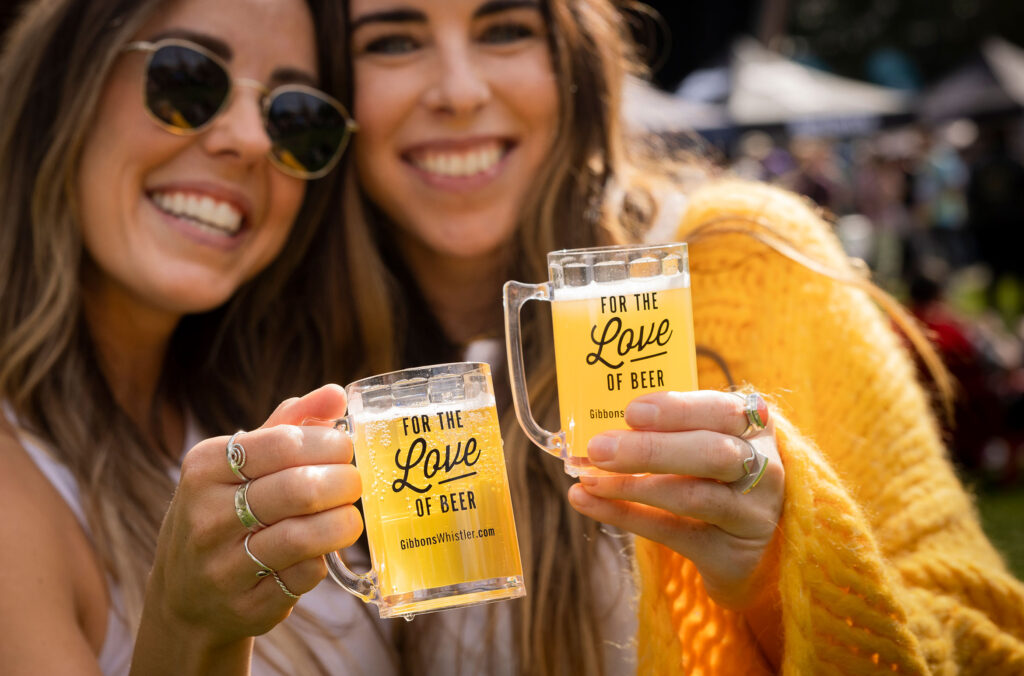 2. It's Beer… with Atmosphere
Unlike other beer fests, this tasting event is held outdoors – no stuffy event hall or conference centre décor in sight. The grassy lawn of Whistler Olympic Plaza offers a delightful place to stroll and sip, and the mountains provide a magnificent backdrop.
Add in live music, yummy food trucks (think pretzels, grilled cheese, tacos and plant-based goodies) and lawn games and you've got the recipe for a hopping beer fest. Will rain wreck the party? Previous years' experience has certainly proved not, thanks to the shelter under the plaza building and some smart clothing choices.
INSIDER TIP:
Check the
weather
ahead of the fest, and pack appropriate beer-drinking outfits.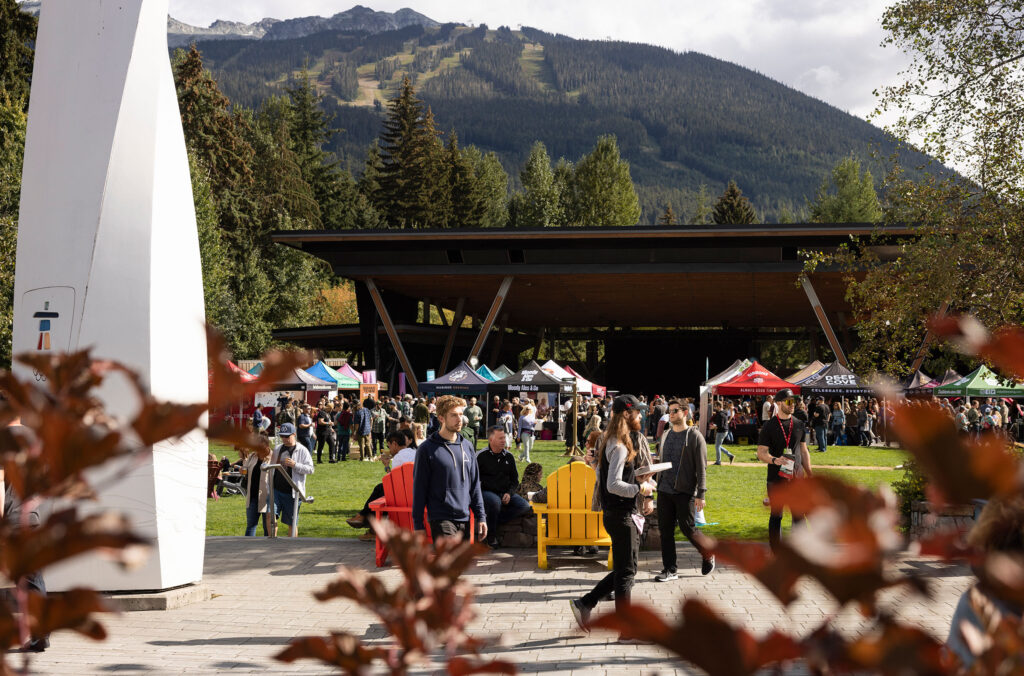 3. Potential for Pairings
The huge number of beers and other beverages on offer (see #1) means it's likely you'll come across a brew you haven't tasted before. Adventure is the spirit of the Whistler Village Beer Festival, and the potential for pairing new beer with new activities is vast. There's plenty going on in fall in Whistler so you can mix and match to your heart's delight, from hiking to biking, ziplining to ATVing.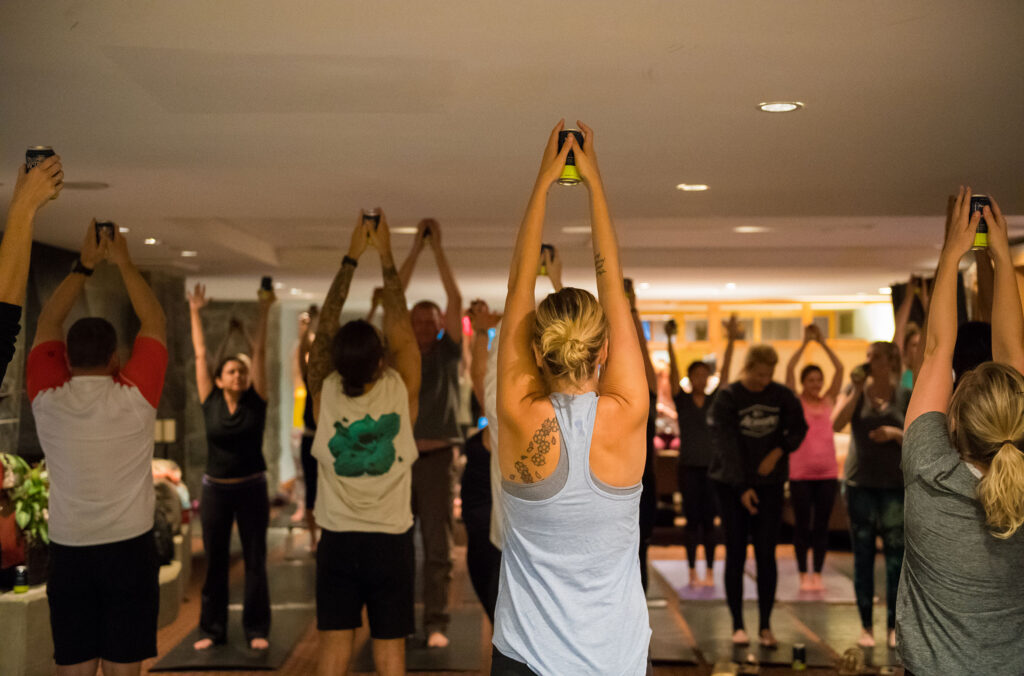 The festival has even lined up some well-thought-out pairings, including the popular Sip & Stretch with Lululemon. Registration includes a complimentary beer and the money raised from the $10 tickets goes to Whistler Animals Galore.
There are also bingo, quiz and bandeoke nights, although one hot ticket you might want to get your hands on is the Draught & Drag Bingo at Whistler Brewing on Saturday, September 17 with Sativa the Diva. Not your average festival, indeed.
INSIDER TIP: It goes without saying that alcoholic beverages have the potential to impair judgement and coordination, so always activity before you après.
4. No Designated Drivers Needed
There's no need to draw straws to see who will stay sober for the festival – driving is not required. The tasting events are in the heart of Whistler Village, meaning you can walk to the location from your accommodation plus find a post-event snack within easy wandering distance afterward (reservations are always a good idea). We recommend staying in town so you can get out and see a bit of Whistler the next day (a brisk walk around Lost Lake is the ultimate hangover cure).
If you are staying further afield, there's local transit to get you there and back, plus Whistler's 24-hour taxi service kicks in if you decide to stay out and take in a little Whistler nightlife.
Take a read of our guide on how to get to Whistler, so you can pick the best option, save money on parking and feel good about one less vehicle on the road.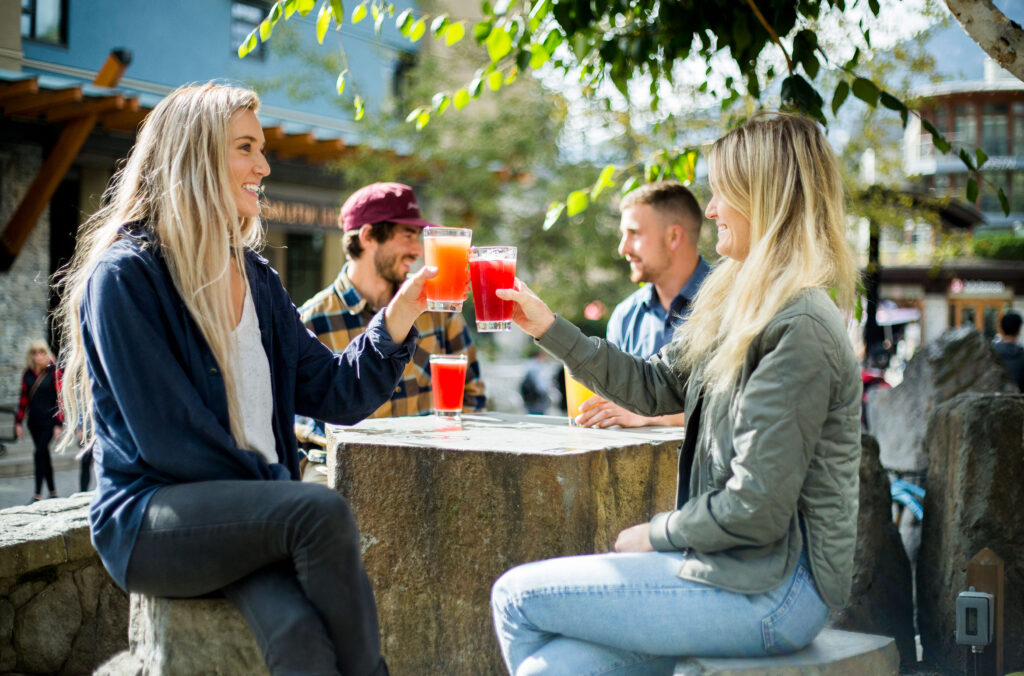 5. Even More Beers: Tap Takeovers, Bar Hops and Oktoberfest
During the seven-day festival, there are beer-based events happening all over Whistler, including tap takeovers at places like The Raven Room (Parkside Brewing), Whistler Racket Club (North Point Brewing) and Handlebar (Container Brewing and Storm Brewing, and then Parkside, Slackwater, Strangefellows and House of Funk).  There are no tickets needed for the tap takeovers, and the beer will flow until the taps run dry!
If you want to do a tour-de-beer while in Whistler and check out some of the resort's nightlife hot spots, check out the Bar Hop Pub Crawls happening on Friday, September 15 and Saturday, September 16. Head to four venues with a Whistler local including entry, drinks, food and games!
In line with the celebrations in Munich, Oktoberfest is happening at the famous Longhorn Saloon on Saturday, September 16 bringing a bit of Bavaria to the Pacific Northwest. Prost!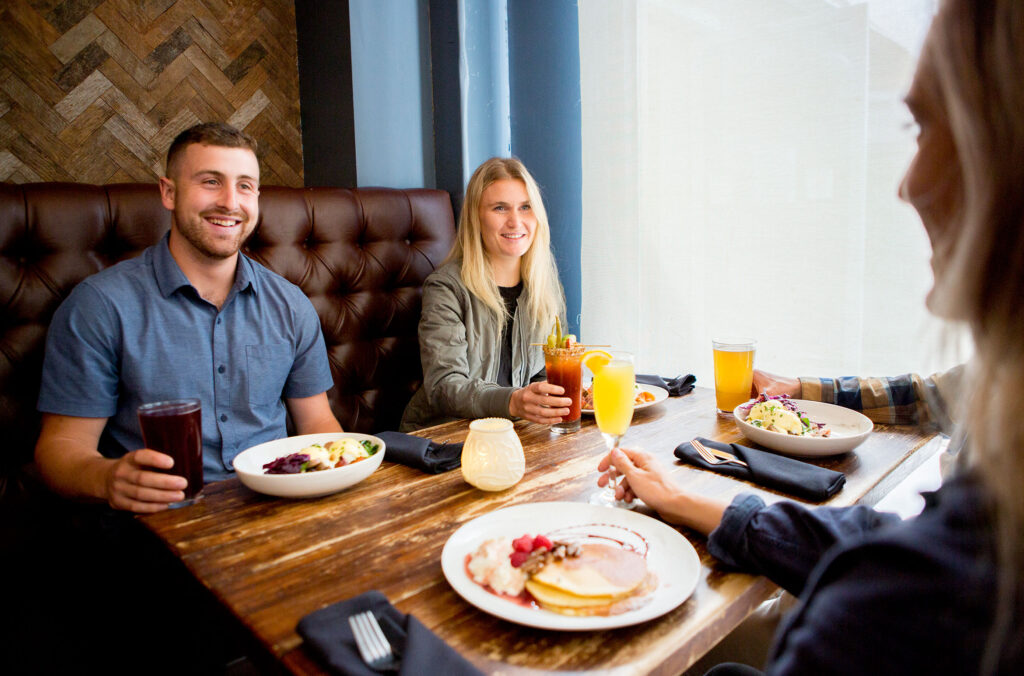 Bonus: Brunch
Late checkout? Pah. Go all in and stay an extra day so you can sleep in and then engage in one of the finest dining traditions out there – brunch. Stonesedge Kitchen has brunch events happening on Saturday, September 16 and Sunday, September 17 from 9 AM to 1 PM. Presented by Grimm's Fine Foods & McSweeney's, there are three brunch menu features that are served with a craft beer and / or Caesar, yum!
The Whistler Insider encourages guests to consume responsibly, so you can remember both the views and the brews. Cheers!
Stay 3+ Nights and Receive a Free $100 Whistler Dining Voucher
Package your lodging and Whistler Village Beer Festival tickets from $118 CAP per person, per night. Like a good beer, getaways should be savoured, not smashed in record time. Add an extra day to rest after the fest and take in the beauty of Whistler in the fall, if you extend your stay to 3+ nights you'll receive a free $100 Dining Voucher.