Editor's Note: This post was originally published in 2021, and has been updated with this year's current cocktails. Bottoms up!
It's summertime and the sippin' is easy. Whistler is certainly sip-central, with a vibrant cocktail scene and patios galore dotted throughout the village. So, after enjoying a fun-filled day of activities, corral your pals and head off in search of a tipple or two.
Here are just a few of the featured cocktails on offer throughout Whistler this summer season.
The Raven Room
The Raven Room is tucked away inside the Pan Pacific Village Centre, a sparkly hidden gem. Although they're known for their negronis, we caught up with The Raven Room's bar manager, Emily, who put forward these two summer libations that had us running to their patio.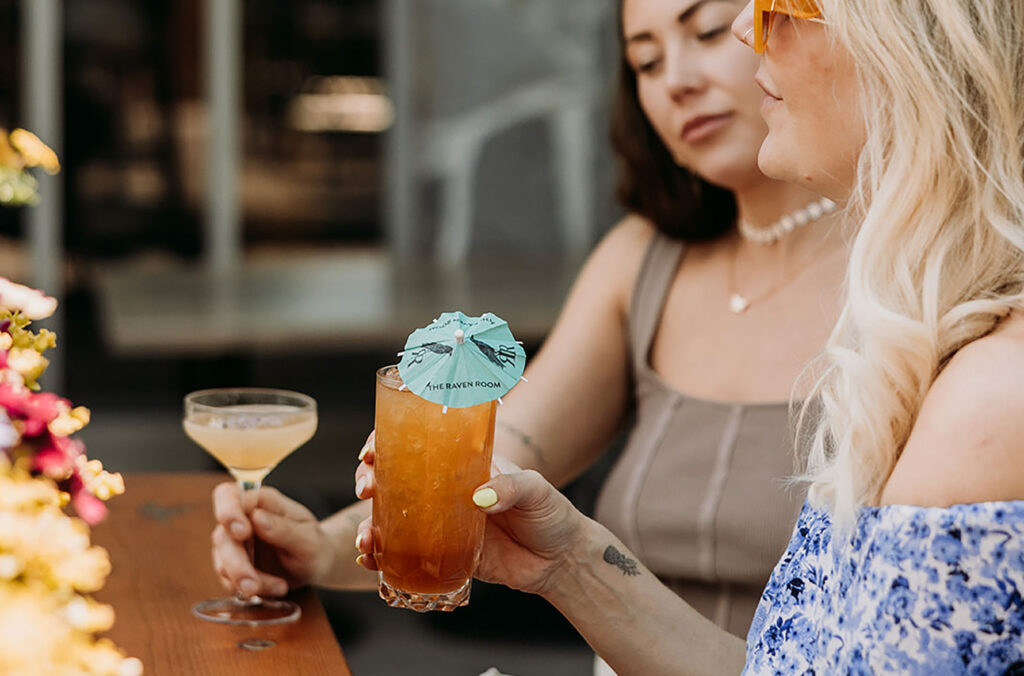 Just Good Friends is a tiki-inspired cocktail, with a locally-made falernum liqueur from Sons of Vancouver Distillery – think lime zest, ginger and molasses paired with a house blend of rums, lime and orange juice. The little cocktail umbrella matches the ones on their patio, which is the perfect place to sip the summer away while enjoying the mountain views.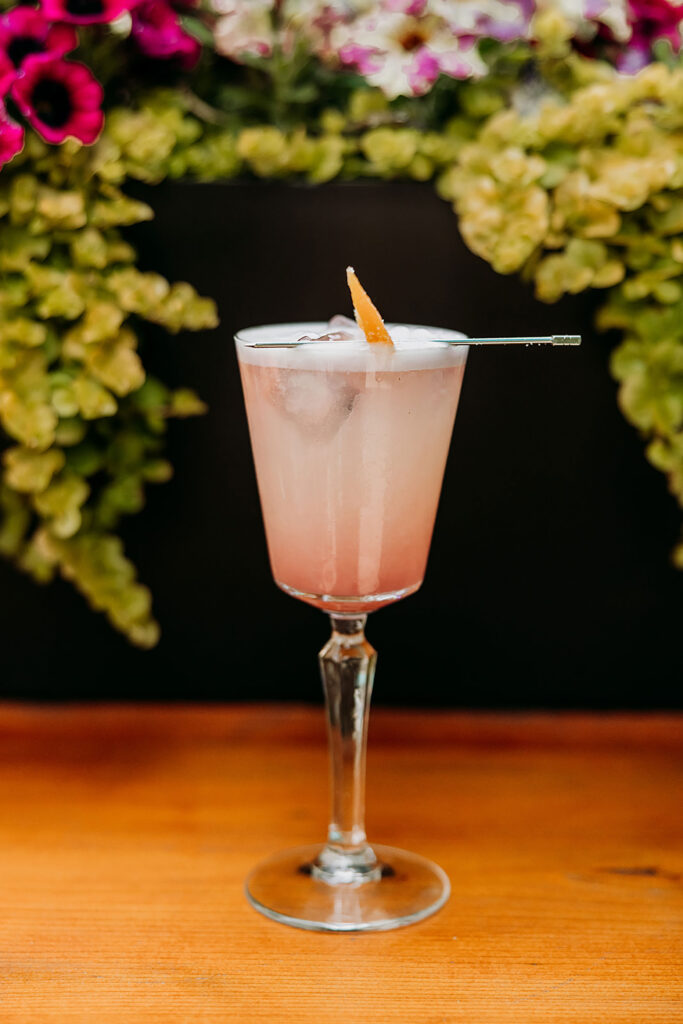 Hot Girl Summer features a house-made peach cordial paired with locally-made Ampersand Gin (a family-founded craft distillery in the Cowichan Valley). With its bright pink hibiscus vanilla foam, the drink was inspired by fuzzy peaches and hot days by the lake.
Their seasonal menu is always rotating, which keeps things exciting. Pair your cocktails with spicy Thai fried chicken, parmesan potato puffs, or wild BC salmon tartare. They also offer vegan options like beetroot tartare and their locally-sourced, Brew Creek Centre Rainbow Salad. 
Braidwood Tavern at the Four Seasons Resort & Residences Whistler
This summer, Braidwood Tavern went with the theme of Bloom for their cocktails and boy do they sport some green thumbs. These cocktails are simply stunning, a celebration of colour, which not only evoke the sweet scents of a summer bouquet but quite literally get served on one.
Bruce's Garden is a flower-forward, Earl Grey-infused cocktail with refreshing cucumber and lemon notes. Served with a statement ice cube amidst a bed of flowers, this cocktail is a refreshing sipper that's perfect for afternoon tea.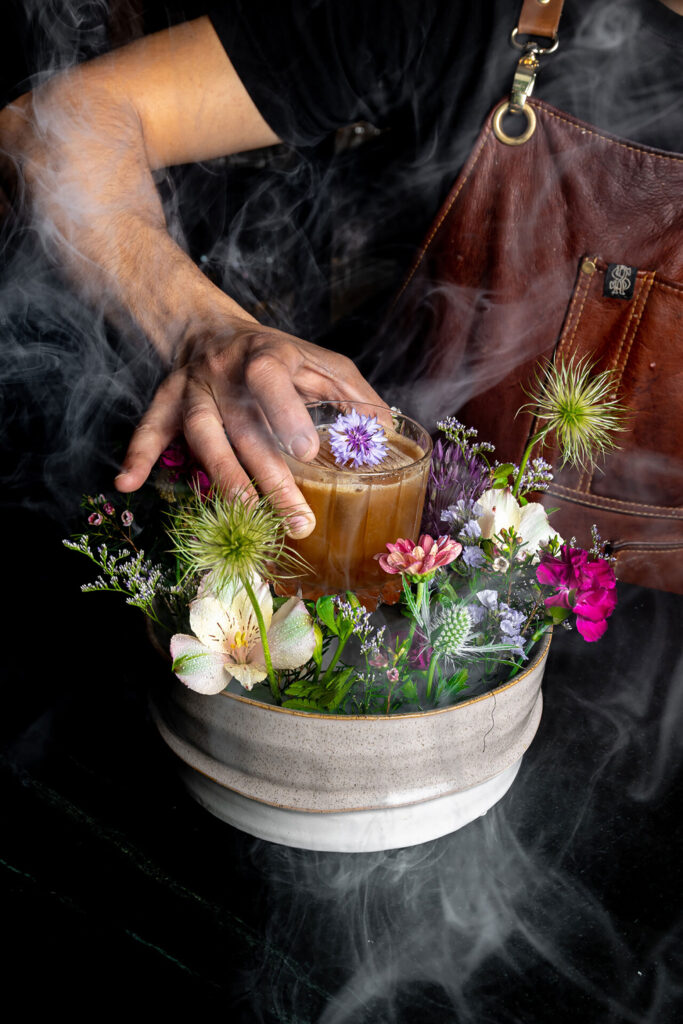 Purple Jam is inspired by the lavender fields of Provence with its orange, butterfly pea and lavender-infused Roku gin. Mixed with St. Germain (elderflower liqueur), blackberry jam and lemon, we did feel pretty jammy sipping this back on the Braidwood's stunning patio.
If an Aperol Spritz is your cocktail of choice, then you should check out El Patio Thursdays at Braidwood, which brings the lively spirit of Spain to the mountains. Dine on three different paellas brought to you by two Spanish chefs. The menu includes a starter, two tapas, endless paella and churros for dessert (with decadent chocolate dipping sauce). There's live music, a dedicated Aperol Bar and complementary children's entertainment too.
The Mallard Lounge at Fairmont Chateau Whistler
The Mallard Lounge is a must-visit for the cocktail connoisseur. Not only is it known for its carefully, crafted cocktails, but its gorgeous setting at the base of Blackcomb Mountain and extensive patio area with a lawn filled with summer games is the perfect setting for idyllic libation.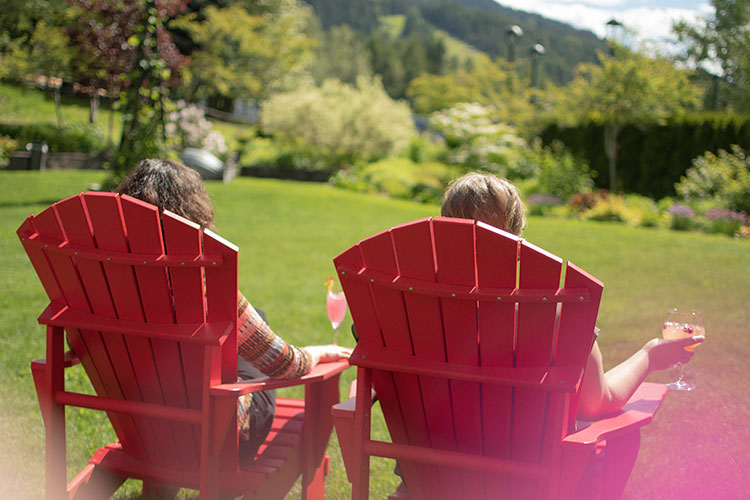 Creativity is the key ingredient to a well-crafted cocktail and Fairmont's Director of Food and Beverage, Jack Broadhead, evidently knows this. This year's signature summer cocktail is called From the Wreckage and is a collaboration with the current exhibit of the same name, currently at the Audain Art Museum. Inspired by Japanese artist, Manabu Ikeda's masterpieces, the cocktail is garnished with edible ink and rice paper. Read more about the Audain's exhibit in our dedicated blog.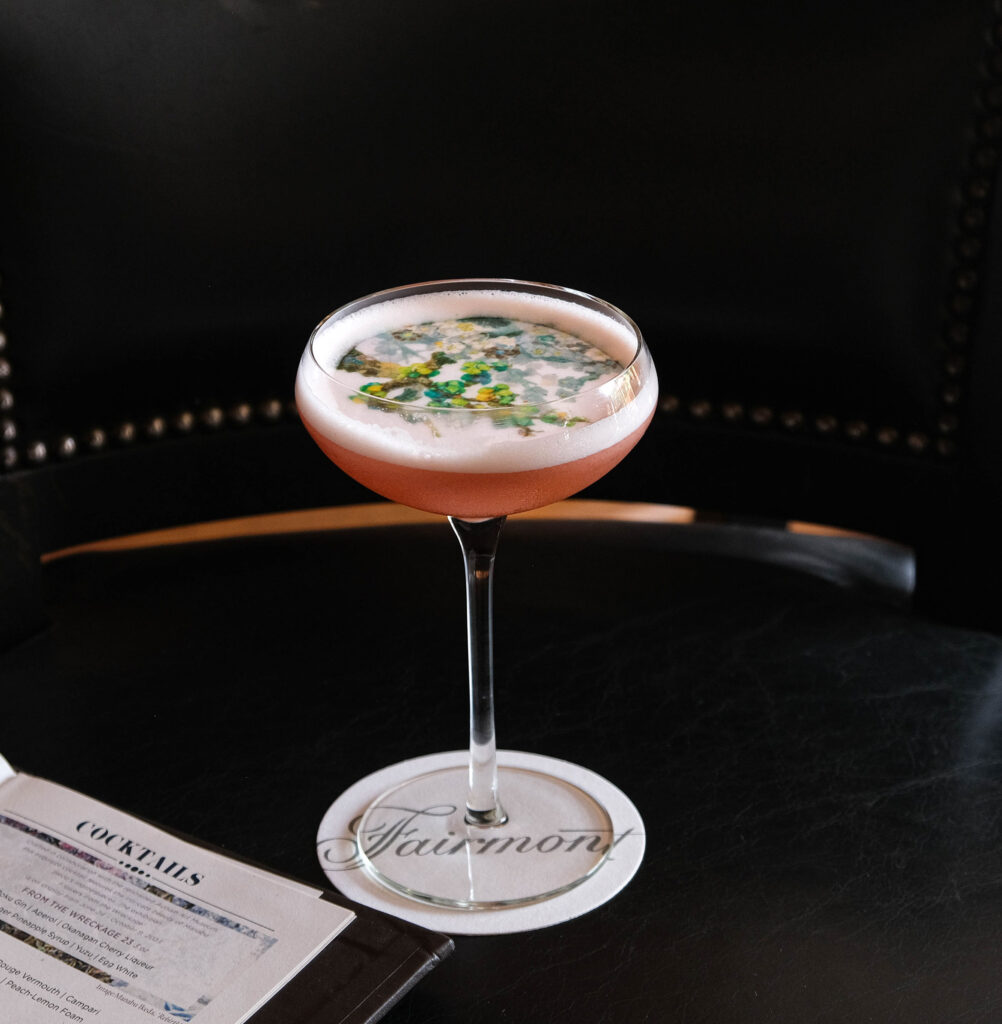 "The cocktail is a take on a classic gin sour, adapted to pay homage to the artist's background, while also incorporating local ingredients," explains Broadhead. "We use Roku gin from The House of Suntory (founded in Kyoto, Japan), this well-balanced product features numerous Japanese botanicals, including Cherry Blossoms, which are accentuated by the presence of cherry liqueur from our friends at Okanagan Spirits right here in British Columbia.

The intricate art work atop of the From the Wreckage cocktail. PHOTO FAIRMONT CHATEAU WHISTLER

Our bartenders crafted a delicious pineapple and ginger syrup to provide sweetness and structure to the cocktail, whilst Yuzu juice provides the sour element. Egg white can be used interchangeably with a vegan foamer such as Aquafaba to give a stable foam where we set our garnish; excerpts of the artist's incredible works printed with edible ink onto rice paper."
Another hidden gem option is Fairmont Chateau Whistler's Golf Clubhouse. They serve breakfast, lunch, après and dinner, but we got there at cocktail o'clock and loved their spacious patio looking out over the luscious greens. The Clubhouse is open to the general public (no need to be a golfer) and it's a short walk from the hotel (although there is also a free shuttle option). It's good to note that there are ample bike racks around the back so you can see your ride while you après (please drink and ride responsibly) and that the patio is dog friendly. May we add that their Double Cheeseburger is a must-munch if you're a burger lover.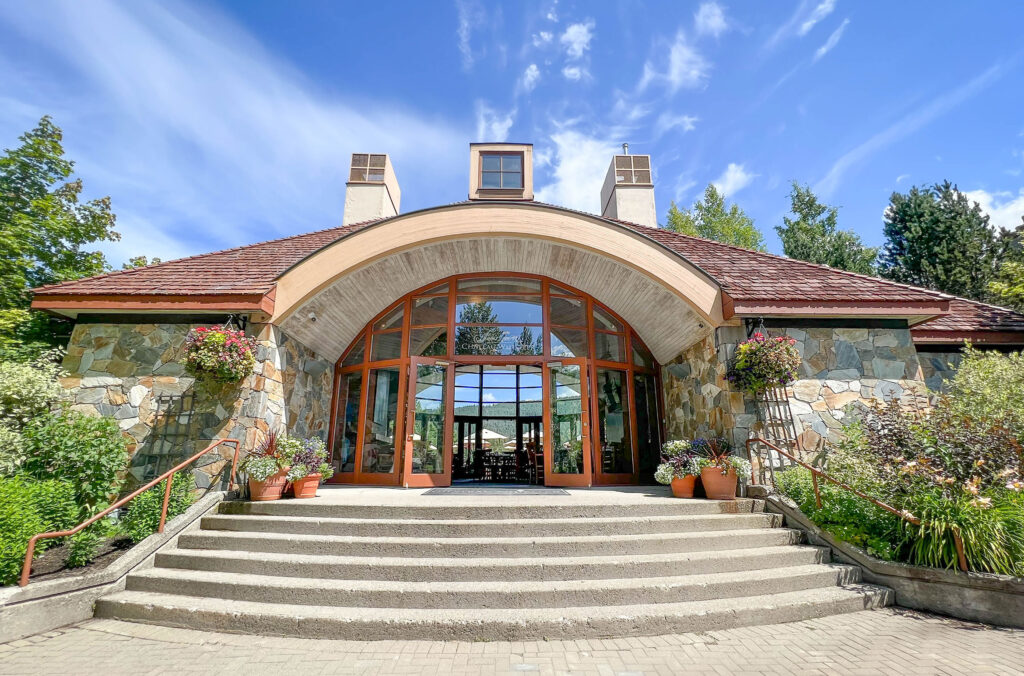 We heard about an off-the-menu cocktail, only available at The Clubhouse, that was gaining popularity this summer. Feeling Peachy combines the summer vibes of peach liquor with homemade, raspberry and watermelon syrup mixed with rosé wine and soda water, garnished with seasonal berries and a fragrant orange slice. Simply ask for the signature peach cocktail and the servers will serve you this summer-in-a-glass number.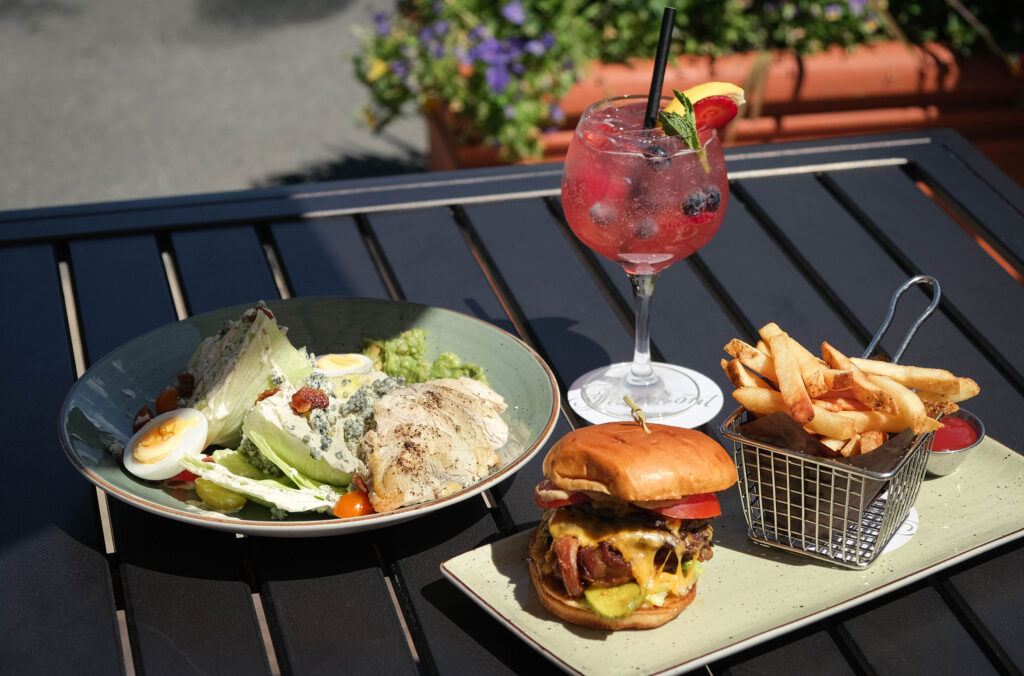 Cure Lounge and Patio at Nita Lake Lodge
ISO tranquil lakeside patio vibes? Cure Lounge and Patio at Nita Lake Lodge in Creekside is perched alongside the Whistler Valley Trail with stunning views of the mountains and Nita Lake. Watch the world go by as you enjoy fresh, local fare and artisan cocktails with garnishes and infusions harvested from the hotel's own garden. 
Though their cocktail list has some new inventions and old favourites (Caesar, Moscow Mule, and Margaritas to name a few), the suite of gin and tonics is particularly enticing.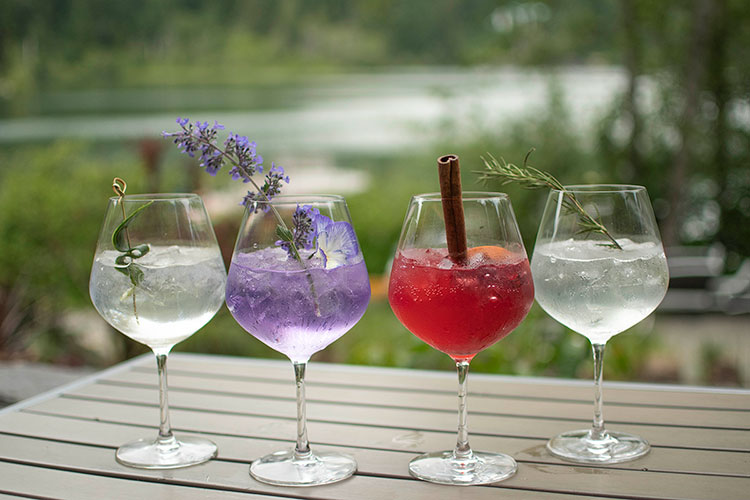 The deep purple hues of the Her Majesty come from Empress 1908 indigo gin, made just over the water in Victoria on Vancouver Island. This has hints of thyme and lavender, which give it a refreshing, botanical flavour. Her Mistress is another G&T cocktail but with a rosy glow, featuring Empress Rose & Elderflower Gin.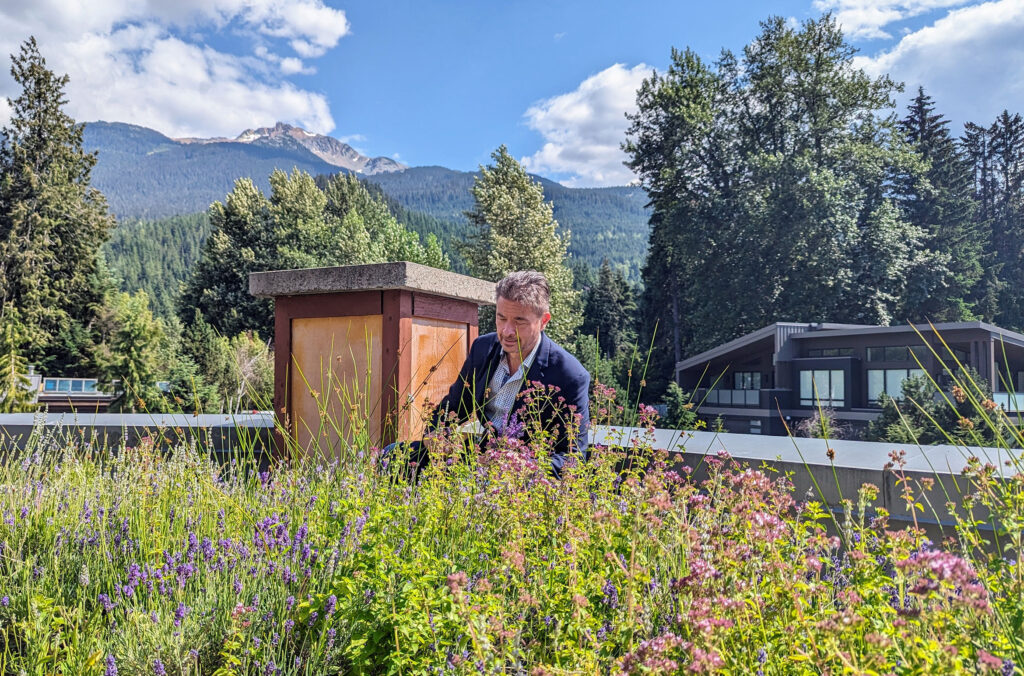 We also loved that some of their cocktails were a salute to some of Whistler's infamous bike trails. The Comfortably Numb G&T is aptly thirst quenching with its Long Table Cucumber Gin, matcha (you'll need a boost if you do this trail), mint and lemon with a bit of extra protein power coming from the egg white top.
Take a look at this roundup reel from our social team for even more inspiration. They went to Table Nineteen, located at the Nicklaus North Golf Course, which is a hidden gem right on the shores of Green Lake.
View this post on Instagram
Come to the mountains and enjoy (responsibly) the incredible work of Whistler's bar tenders as you sit in the summer sun. Cheers!