There's a new bike in town. One that you might not see because it's cruising back roads and weaving down trails. Gravel biking has seen a spike in interest of late and Whistler happens to have a number of riding opportunities fit to be explored.
This discipline features a bike similar to that of a road bike but with a few attributes, including sporty geometry, drop bars and tires that can take it off-road. What's more, it's designed to cover ground, making it an ideal means to see places you might not otherwise get to.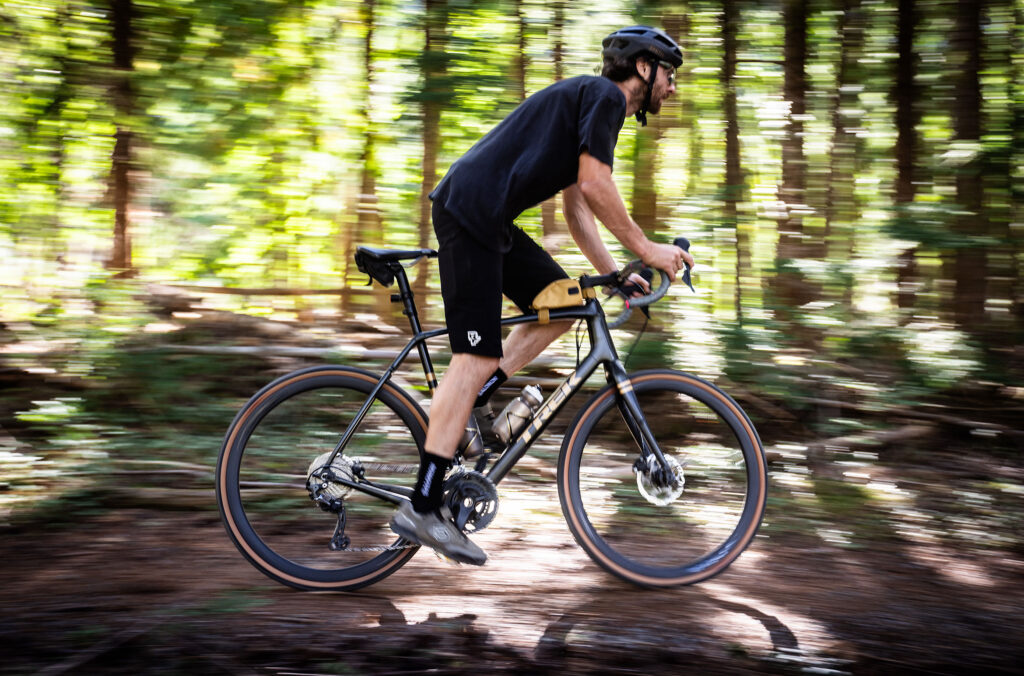 Cruise dirt roads while feasting your eyes on nearby mountains, waterfalls, diverse forests and depending on the time of year, wildflowers aplenty. Ready for those unpaved paths? Here are a few routes to tackle on your gravel bike while in Whistler. 
The Sea to Sky Trail
Difficulty: Easy to Hard
Arguably one of the crowning jewels of gravel routes in Whistler, the Sea to Sky Trail begins in Squamish and runs for 180 kilometres through Whistler, Pemberton and up to D'Arcy. Its length provides numerous route options that can be bitten off in chunks or a longer ride if you're looking for a challenge.
This multi-use trail is great for gravel bikes as it's single track, but users beware – there are punchy sections that even experienced riders might end up walking. What's really exciting about this trail is that you can tick off many famous sights while riding it, including Brandywine Falls and Green Lake.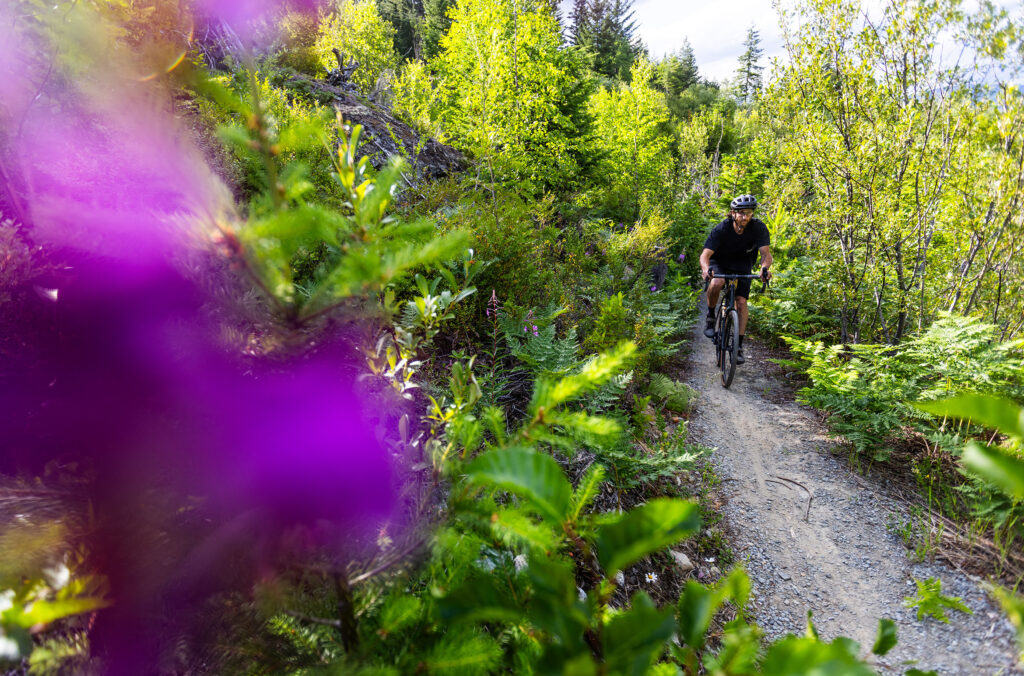 Suggested Gravel Biking Route:
Park in Whistler Village. Using Trailforks, ride to the Green Lake Lookout, jump onto the Sea to Sky Trail (Green Lake 1), then the Green Lake Loop and onto Sea To Sky (Green Lake 3) and finally, back to the Green Lake Loop with the final destination being the parking lot at Wedgemount.
From here, cruise back on the Valley Trail or the highway back to Whistler Village. There is an option to extend your ride further, continuously connecting the Sea to Sky Trail while travelling north, all the way to D'Arcy.
INSIDER TIP:
The Sea to Sky Trail can be confusing to follow. Make sure to have
Trailforks
downloaded for seamless exploration. Also, don't forget to notify someone of your travel plans for safety purposes.
Lost Lake Park
Difficulty: Easy
Accessible right from Whistler Village, the Lost Lake trail network consists of multi-use hiking and bike trails. These trails range in difficulty and there are options fit for your gravel bike. There are wide gravel paths where you can hone your skills with the option to deviate off onto buff single track, which can provide countless route options.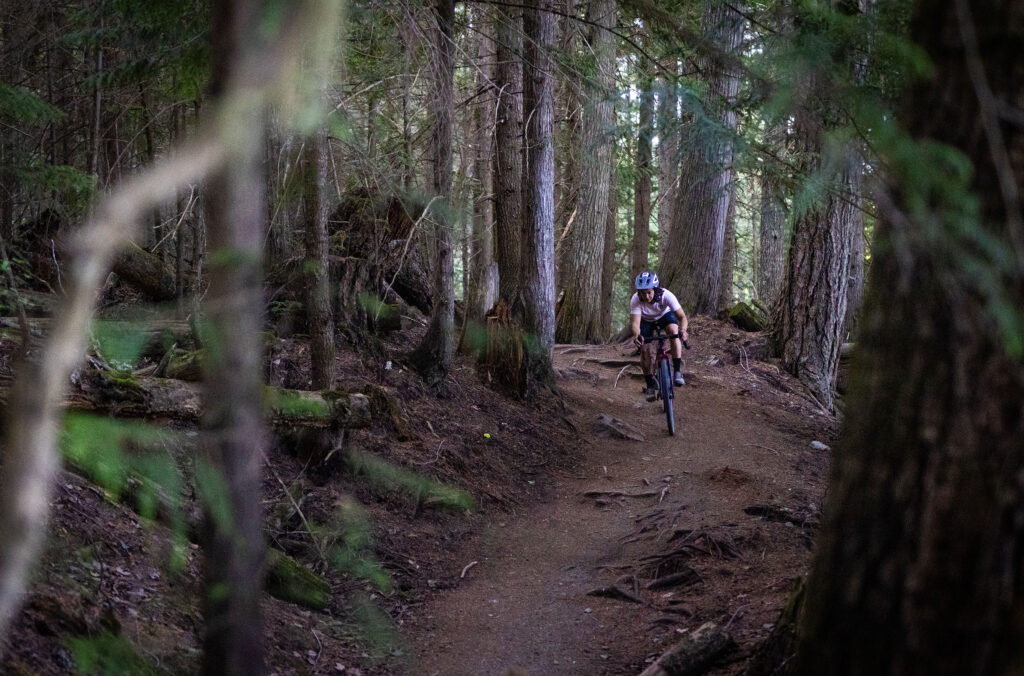 Suggested Gravel Biking Route:
Tin Pants to Donkey Puncher to Molly Hogan, finishing on the Lost Lake Loop. Repeat as you'd like.
INSIDER TIP:
The green trails in the
Lost Lake trail network
are fit for gravel bikes. The trail grades blue and black bring a technical component that could be deemed challenging. Also, pack a swimsuit! A dip in Lost Lake is a welcome break after a ride.
Cheakamus
Difficulty: Easy to Intermediate
Cheakamus lies south of Whistler and has a variety of dirt roads and trails. This area is also home to the Cheakamus Suspension Bridge, Logger's Lake and the Train Wreck. With a little walking, all of these can be accessed but you can also plan routes where you don't need to get off your bike. Since many of them hug the Cheakamus River, this zone is great for hot days as there is a cool breeze coming off the water.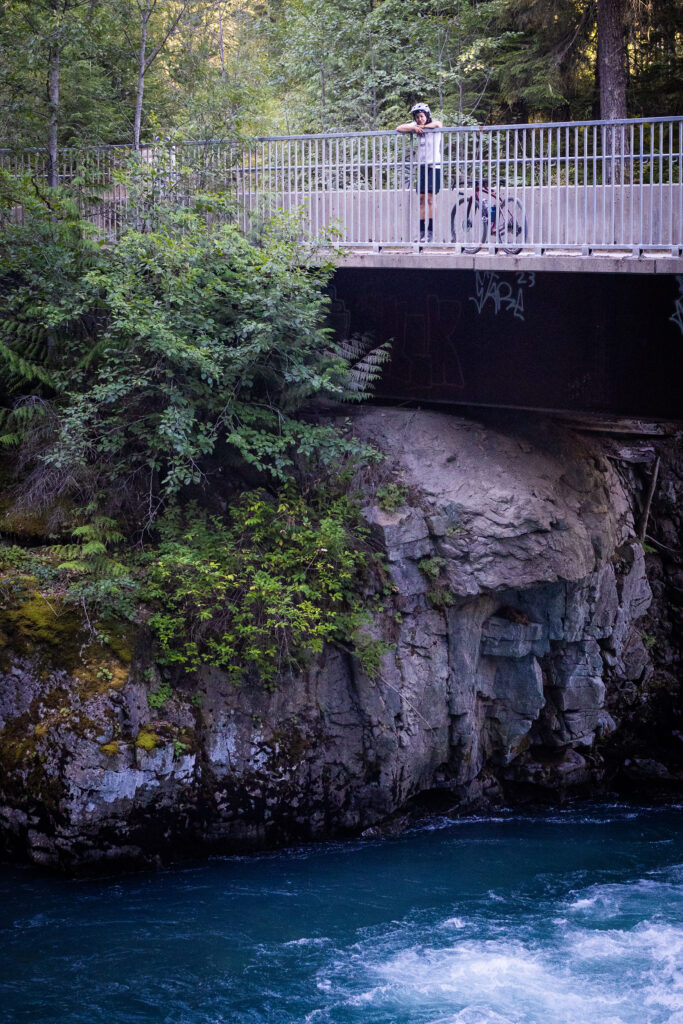 Suggested Gravel Biking Route:
Farside to Farout 1, 2 and 3, coming back on the Eastside Main Road.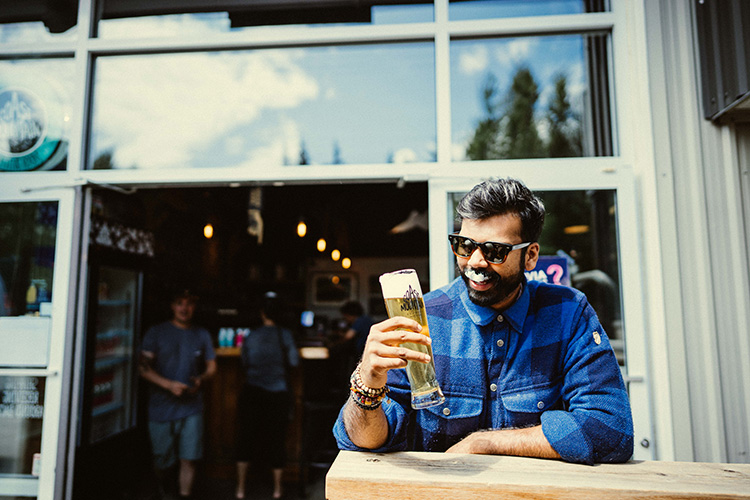 Gravel biking can take you to the nooks and crannies of Whistler by dirt road or single track. Along the way, you're sure to see parts of this mountain town that aren't normally on the list. Cheakamus, Lost Lake and Wedge Mountain to name a few.
Arbutus Routes in the Upper Village is the place to go for gravel bike rentals in Whistler. As always, adventure smart by making a trip plan, telling people where you're going and checking weather and trail conditions before you head out. Also, for some trail karma, consider donating to Whistler's Off-Road Cycling Association, which builds and maintains the trail system.
Whether you're looking to sightsee or challenge yourself to an endurance ride, there are gravel routes for all. So pack some snacks, water and hit the trails less travelled.