Whistler's Cornucopia invites you to open your palate to fresh ideas and inspiration at signature events, chef's demonstrations, delicious winery dinners and educational drink seminars. Made for the epicurious, Whistler's fall festival of food and drink is happening November 4 to 6, 10 to 20 and 25 to 27, 2022.
The best deals on accommodation and event tickets can be found exclusively at Whistler.com, which has packages available with tickets to most of the signature events and can help you customize your stay for the best Cornucopia experience.
What's New at Whistler Cornucopia
Drag Me To Brunch
You'll need to hunt around in your wardrobe for something bright and sparkly to attend Drag Me To Brunch on Sunday, November 20. While you feast on some favourite brunch classics served with mimosas, Canada's most loved drag queens will be working the main stage. Now that's a brunch you won't forget!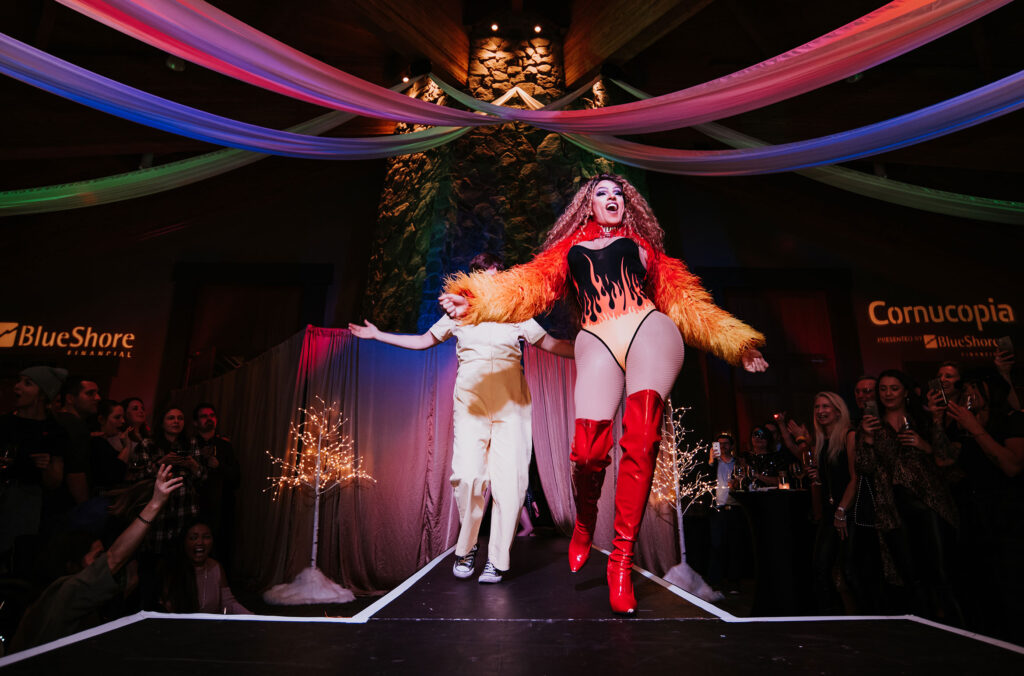 New Wineries
The chance to try new things is at the top of the experience list at Cornucopia, so it's exciting to see some new, BC wineries being added to the list for this year. Crown & Thieves is a Kelowna-based winery owned by rock star, Jason Parkes. They pride themselves on their small production, cult wine and allowing their winery to become a playground for pushing the limits. You'll find them at CRUSH, Cellar Door and House Party: Best of BC.
You'll also find Covert Farms Family Estate, a fourth-generation, family-run winery with a focus on regenerative farming at the CRUSH Grand Tasting event. Covert Farms is certified organic and are a pioneer with its regenerative farming principles.
Hangover Brunch by Chef Julian Bond
We all know the feeling when we wake up and realize we might have imbibed just a touch too much the night before, well, this Culinary Stage event aims to get you over that feeling via food. Hosted by BC Restaurant Hall of Fame inductee and the inaugural recipient of Vancouver Magazine's Mentorship Award, Chef Julian Bond talks event-goers through a four-course brunch, dishing out the delectables as he goes.
INSIDER TIP:
The
Culinary Stage Series
is like being in the audience of a live cooking show. You get to enjoy the food creations, complete with drink pairings, as local and national chefs talk you through what they're doing. It's also incredible value at $52 a ticket.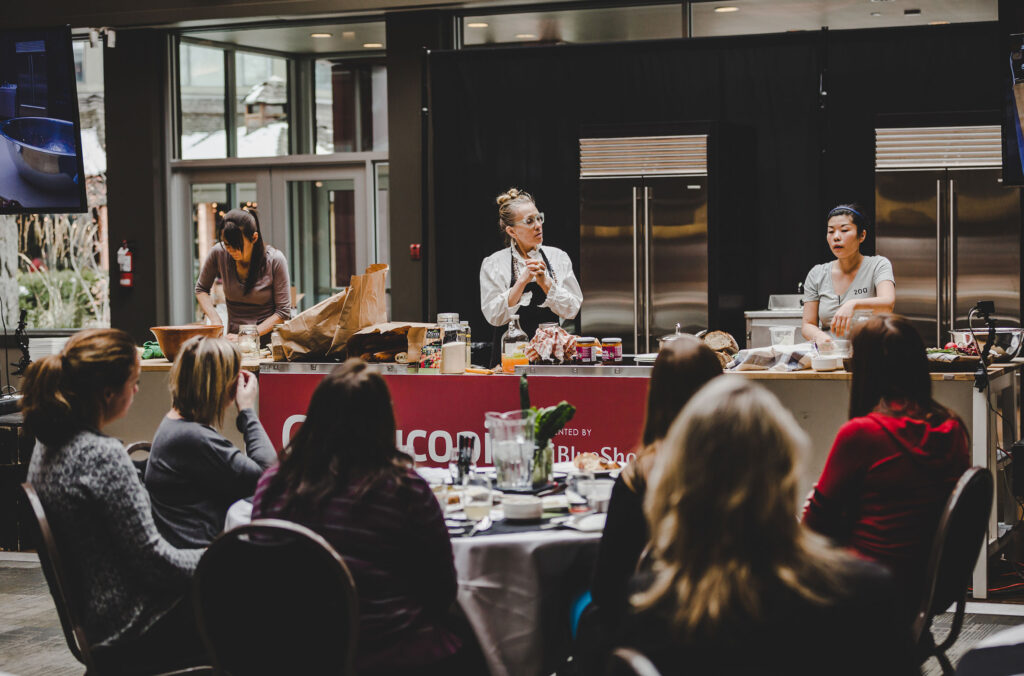 Whose Wine is it Anway?
Think Saturday Night Live meets Whose Line Is It Anyway?, meets The Price Is Right, meets your granny's 70's collection and you're halfway there. Whose Wine is it Anyway? features a trio of local comedians whose debut season of their Laugh Out Live!, weekly comedy nights sold out week after week last winter season. Tickets include two drinks and the right to laugh your socks off.
What's Back
CRUSH
Cornucopia's Signature Events are a chance to get your glamour on, schmooze and booze. Back after a two-year hiatus is CRUSH, a gala-style, tasting event featuring over 50 wineries. Maybe there's a varietal you've never had before, a specific winery or region you've been wanting to try, or that extra special bottle of bubbles that's been on the wish list – CRUSH is the event for all of that.
Packages are available from $119 per person, per night.
Cellar Door
Imagine being invited to someone's exclusive, wine cellar and being told you can uncork whatever you want – that's the beauty of the Cellar Door event. Featuring global wines that are sold at $35+, this is a chance to try those top-shelf options and start curating your own wine collection.
Packages are available from $129 per person, per night.
Poured
Poured celebrates all that can literally be poured, so you'll find beer, spirits, cider and wine at this event, as well as a DJ pumping out the tunes. It has a lively vibe with a focus on trying new things and having fun!
Packages are available from $99 per person per night.
INSIDER TIP: Have a good dinner before these events, there are sweet and savoury bites being served, but it's a good idea to have something a tad more substantial.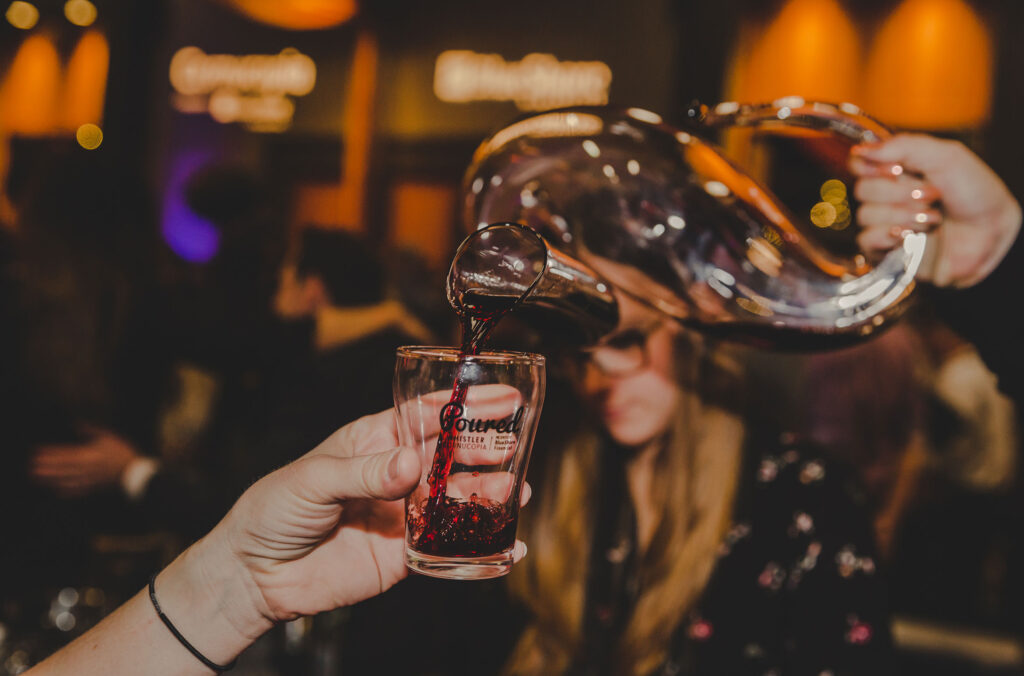 What's Unique
Chef's Table Luncheon: Falling Into Fall with Chef David Martin
Chef David Martin is known as Bravo's Top Chef and has won both the Food Network's Chopped and Cutthroat Kitchen. You can enjoy an intimate lunch prepared by this personable, celebrity chef during Cornucopia, hosted in a stunning, private home. It's a five-course menu prepared by someone who's been dubbed a global, flavour expert and works with fresh, in-season produce.
INSIDER TIP:
Chef Martin is also hosting a
Culinary Stage
focused on Mexican food and drink with recipes taken from his book,
The Tequila Diet
.
What You Need to be Quick About
There are some events that tend to sell out quickly each year or have a very limited number of tickets. The Murder Mystery Dinner at the Bearfoot Bistro is one such event, a decedent locale for a bit of who-dun-it fun served over a four-course meal.
Also at the Bearfoot is the World Oyster Invitational & Bloody Caesar Battle, which celebrates its 10th Anniversary this year. This event is full of energy as the knives fly to see who can shuck the most oysters in a timed trial alongside bartenders facing off in the cocktail comp.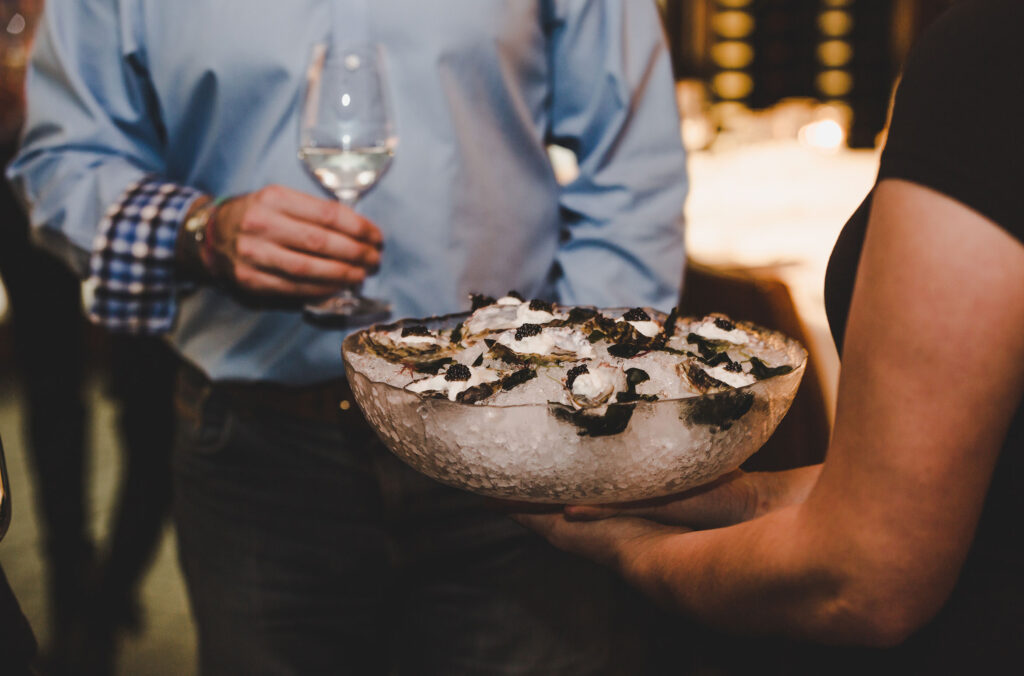 The chance to try rare and exclusive whiskies is also extremely popular, with tickets to Beauty & the Bain often selling out. Event-goers sample single barrel whiskies paired with carefully, crafted plates by Whistler's Chef Bruce Worden.
Exclusive Cornucopia packages start at $99 CAD per person, per night offering unmatched value by combining exclusive rates on both accommodation and Cornucopia tickets. Plus, book 3+ nights and enter promo code FALLDINING to receive a FREE $100 CAD Dining Voucher.
To book online, choose your package, search your dates, select your accommodation and add tickets to your preferred events. To customize your package, contact one of our local agents at 1.800.944.7853.