Updated April 2022 – originally written in 2019, we've updated this post with this year's spring riding info.
The alpine snow is melting fast and emerging from underneath are the long-awaited mountain bike trails. Once the word gets out that riding is possible, mountain bikers get in a frenzy to hit the trails. While we might be ready with our dusted-off bikes and oiled chains, the trails still need time to adjust to their time in the sun.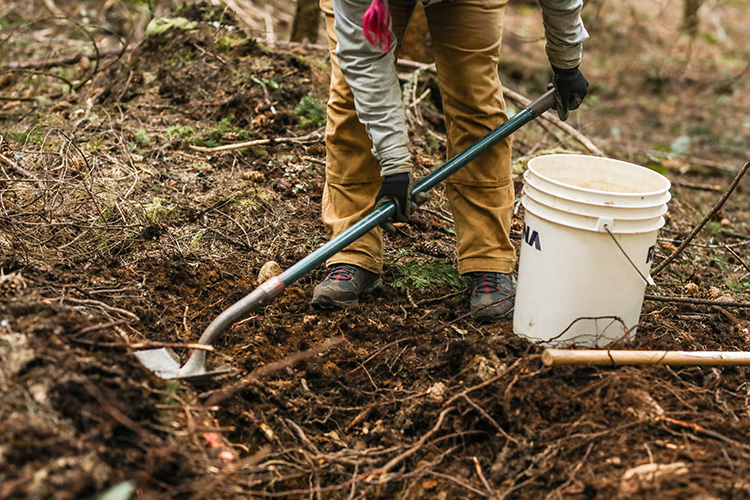 Naturally, after lying under a blanket of snow, the condition of the trails in early spring can be variable and riding them early can have a lasting impact. Fallen trees and ground saturation are among a few of the culprits that can both affect a trail's overall health as well as the quality of a bike ride.
"The atmospheric rain events at the end of 2021 might have caused extra damage to some trails this year," comments WORCA's Executive Director, Trevor Ferrao. "The WORCA trail crew will be inspecting trails as the snow melts but once again, trail users adding trail reports in Trailforks also helps WORCA to identify where maintenance work is required early in the season."
We caught up with Dan Raymond, legendary trail builder from Whistler OFF-Road Cycling Association (WORCA) to find out the proper spring trail etiquette. With over 12 years of building experience, Dan understands the needs of the terrain to sustain biking for years to come.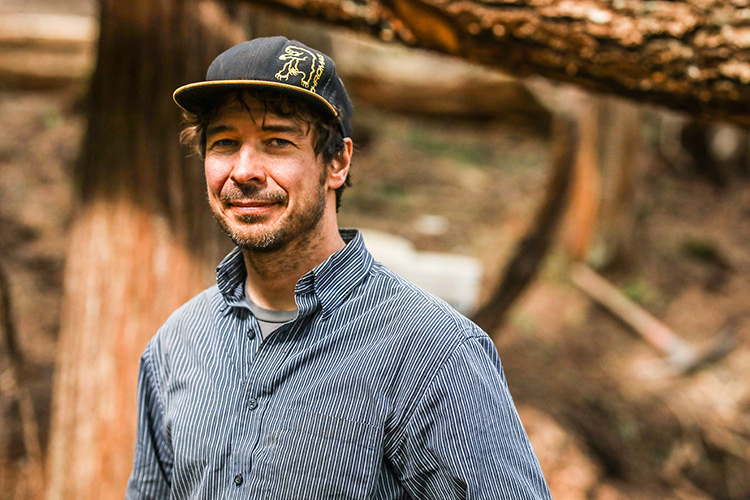 DO: Chat with a local bike shop
Many of the local bike shops have their finger on the pulse. If they haven't been out there exploring what is clear to ride, then they've heard about it. Pop into a local bike shop to find out the intel on what is clear of snow and fallen trees. This is also a great way to learn some of the local's seasonal favourites.
DO: Visit Trailforks
Visiting Trailforks online or using the Trailforks app can give you fast and accurate information on what is currently rideable. The trail report section is filled out by riders like you who have logged in and let others know about the current status of a trail. Trailforks reports also help WORCA know what needs attending.
How exactly? According to Dan, by making your own trail report on Trailforks and adding a photo of the concern in question, WORCA can quickly obtain information on where they need to go. With over 200 kilometres of singletrack in the mountains that surround Whistler Valley, it can be hard to get to every trail before the public.
"Include a photo of your bike in front of the problem tree for perspective," explains Dan. "This will tell us which saw is needed for the job.  And please report what you clear as well – saving a sometimes long mission if the obstacle (like a tree) has already been cleared."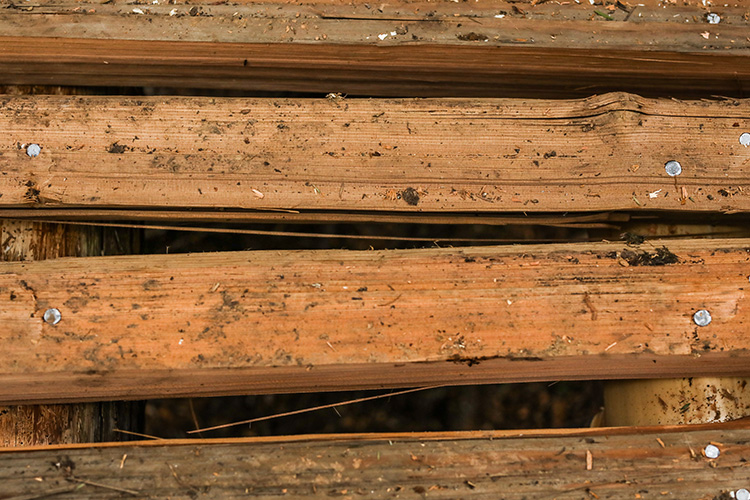 DO: Ride lower valley trails
Snow tends to melt faster at lower elevations and on south-facing slopes. This means that lower valley trails are clear and able to be enjoyed far sooner than the trails higher up. If you're looking to get out for a spin and not sure where to start, check out the trails in Lost Lake and lower Cheakamus first.
DON'T: Ride off the trail
Just because there is still snow on the ground in places, doesn't mean that you shouldn't ride your bike. Dan says that the biggest thing you can do while ground saturation is present is to stay on the trail. Free riding or riding off of the trail can alter the trail and hurt the surrounding flora which in some cases, has taken years to grow. If you see a bit of snow, just carry on through it.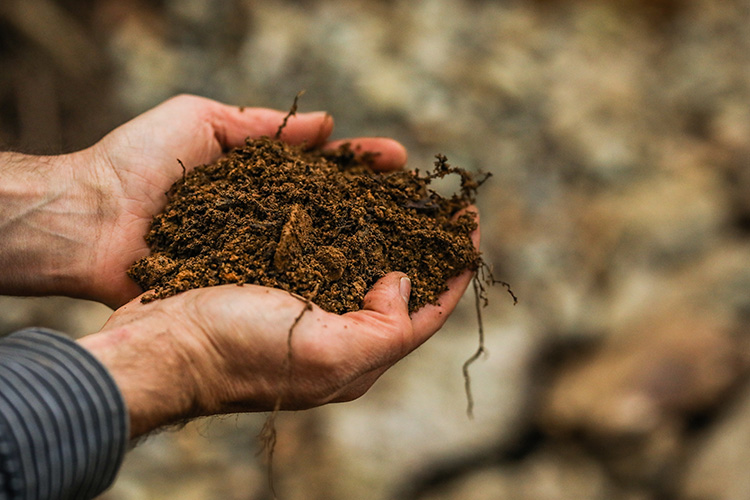 DO: Ride prepared
There can be all kinds of surprises when it comes to spring riding. And to make sure that you're ready for anything, it's best to wear a pack filled with essential items. This can include extra water, cell phone, light jacket, snack and a hand saw if possible. Being prepared for weather changes, unexpected trail conditions, and an emergency will ensure that you have a safe and fun ride. Visit AdventureSmart BC for safety tips.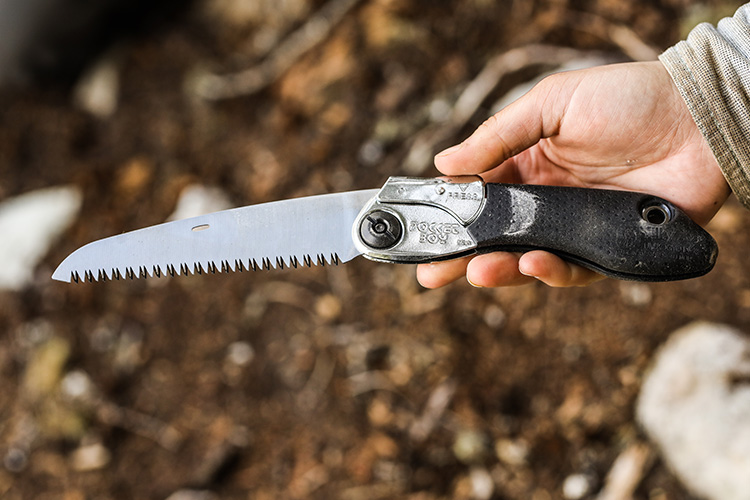 Getting back on a bike is just one of the many reasons spring in Whistler is so exciting. As with every early season, conditions can be variable. By adhering to proper spring trail etiquette, riders can make sure that trails are in prime condition for the rest of the mountain bike season and that they can be enjoyed for years to come.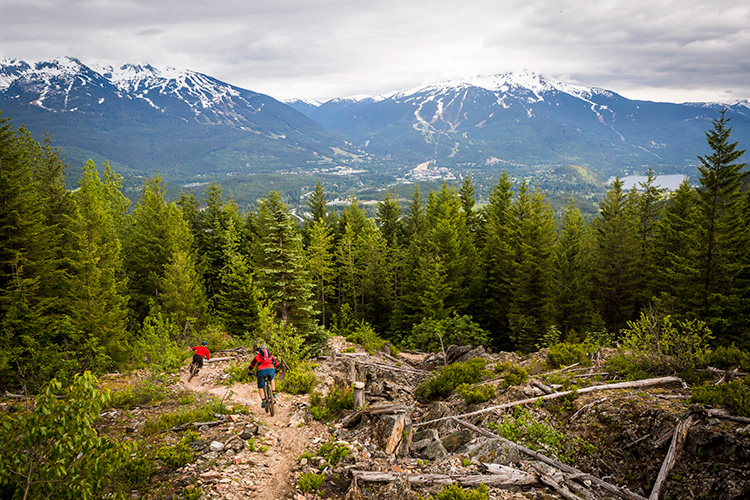 These Trails Don't Build Themselves – How to Get Involved
We hate to break it to you, but there's no such thing as a trail fairy; Whistler's mountain bike trails didn't magically appear. In fact, hundreds of hours go into building and maintaining the trails each year. You can support by donating, becoming a member and joining a volunteer trail-building night. Get the latest trail updates, know the riding code and connect with the biking community over at Whistler Off Road Cycling Association (WORCA).
The trails are getting ready for you, are you getting ready for them? Start planning your ultimate mountain biking getaway at Whistler.com.
Book your winter trip now to secure up to 25% off lodging, 65% off lift tickets and 45% off rentals. Come experience Whistler Blackcomb's extensive terrain and adventure at every turn to see why we're known as one of the best resorts on the planet. Secure your winter getaway with Whistler.com for Flexible Cancellation and our Price Match Guarantee. Want to win a winter trip for two to Whistler? Check out our Drop In to Winter contest.