Header image: "Held" sculpture by Feral Nifty, photo by Diane Hanna.
Every year people from all over the world come to Whistler looking for a slice of the good life. Tourists leave wishing they had another week, international workers do visa gymnastics for one more season. Sadly, for the majority, living in Whistler is a short-term prospect at best. But for an audacious few, Whistler provides the perfect space for personal reinvention.
So what does it take to live and thrive in Whistler? With International Women's Day just around the corner (March 8), I caught up with four bold, local women to find out how and why they've chosen to make Whistler their home.
Women of Whistler: Natasha Tatton, BReD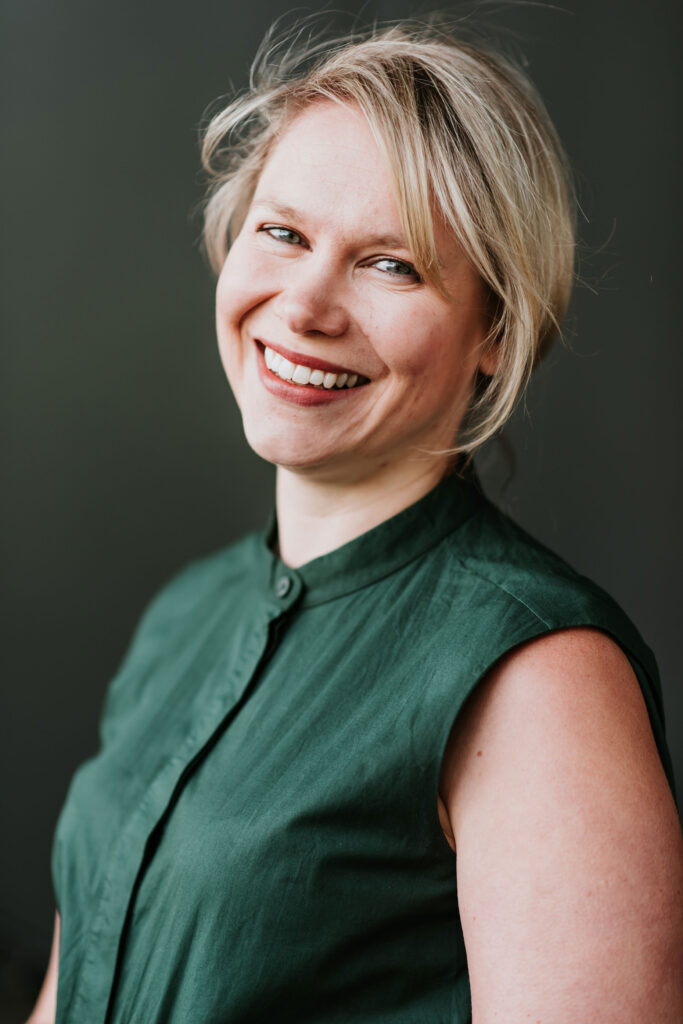 For Natasha Tatton, Co-founder and Bakery Manager at BReD it was the promise of great snow, from the mouth of a good friend, that initially drew her and her husband, to Whistler.
"I was in my late twenties, and after having spent most of them working, it was time to enjoy life. I wanted to snowboard. We came to Whistler without knowing anything about it. We had the view of, if we get off the bus and don't like it, we'll just go somewhere else. Once we got here, we loved the mountains so much that we didn't want to leave."
It's a common story. Come for the winter, stay for the summer. A six-month holiday can easily turn into years, or even decades, happily trapped in the Whistler bubble. So what does it take to transition from seasonal worker to business owner and founder?
"Aggressive self-development: networking, doing online courses, reading books, listening to podcasts, doing whatever it takes to learn what I don't know, as well as hiring staff and contractors who can do the things I can't."
For brick-and-mortar companies like BReD, Natasha says, "Word-of-mouth is still one of the best marketing strategies out there – you need customers in close proximity to you so they can come in and make purchases. The support has been incredible throughout the pandemic, we've won awards. People know us and want to back us."
On weekends, Creekside Village becomes a hub of in-the-know city folk, who know that this area of Whistler is a bit of a hidden gem. "We have so many customers from Vancouver who are some of our biggest fans," Natasha says, "We have actually created an online ordering system so that they don't miss out on bread and cinnamon buns when they drive up in the afternoon for their big ski weekend!"
Having a good location also works well for her employees. "The location of our shop, at the base of Whistler Mountain right by the Creekside Gondola, means staff can get a few laps in the morning and do a later shift, or vice versa. We're so fortunate that the mountain is so close. We can walk to work and walk to the mountain in record time."
Living the Whistler lifestyle also means that work and play often blend together. "I once hired someone I met in the ski line on a powder day," Natasha recalls, "Whistler is pretty unique like that! It's crazy who you can end up talking to on a chairlift – you never know who you might meet."
Alongside the store's proximity to the mountain, Natasha cites support from the Whistler Chamber of Commerce, social media and local families as vital to BReD's success. "Whistlerites really want to see independent businesses make a go of it – they are fed up with big chains moving in and the little guys moving out. You build up a following so quickly compared with big cities."
Although she doesn't get to snowboard as much as she would like, Natasha says she has no regrets. "When I moved here, I met my people. I found an awesome group of people who are into outdoor sports, health and wellbeing, and the environment. I have made it work, and I'm still here, and I don't want to ever leave!"
BReD won the 2021 Small Business BC award for Best Youth Entrepreneur. This year, they are nominated for the Business Impact Award, and you can vote for them on the Small Business BC website.
Women of Whistler: Pri Lewis, Brickworks Hospitality Group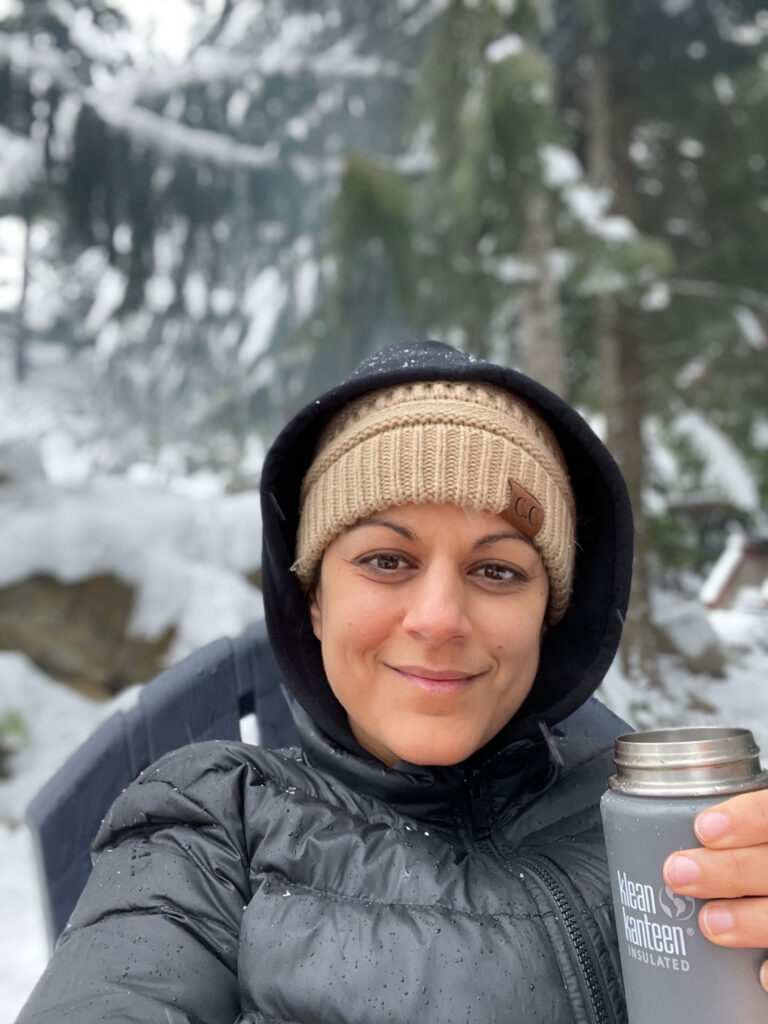 A veteran of the food and beverage industry as the owner and founder of Brickworks Hospitality Group, Pri Lewis is quick to highlight that in Whistler, women in business is the norm, not the exception. "There are so many visible women running businesses, like at Peaked Pies, and Whistler Kitchen Works, as well as women in prominent leadership positions, like Barrett Fisher, President and CEO at Tourism Whistler, Melissa Pace, CEO at the Whistler Chamber of Commerce, and strong women in leadership at the RMOW, like Nancy Wilhelm-Morden, who spent seven years as Whistler's Mayor."
Over the years, Pri has experienced the usual challenges of running a business with small margins, as well as those particular to a resort town, like the ever-changing workforce, and fluctuating tourist numbers. But gender, she feels, has not been one of them.
Pri had already spent several winters in Whistler before moving permanently in 2009. At the time, as an entrepreneur looking for opportunities, it made sense to open her own restaurant (Brickworks), but it was still "a leap of faith," and she spent years "on the ground", serving and working front of house, while her partner ran the kitchen.
Thirteen years later, she says she's thankful to be in a position where she can focus her energy on helping other small businesses in Whistler. "I'm really blessed that I've got a strong team behind me now. Two great business partners and a strong team at the location, so it does enable me to make time to do that work. I feel like I could be a voice for small businesses because we were in the trenches for so many years. I'm not saying we're not in the trenches now, but just it's in a different way because the businesses are a bit more established."
A central fixture in Whistler's small business scene, Pri is on the Board of Directors at the Restaurant Association of Whistler (RAW) and she also sits on the Whistler Sessions Committee, doing scenario planning for the next thirty years of the town's future.
So what does the future of Whistler look like?
"It's shifted," Pri says. "We can't keep going the way we were. The community can't support the volume we were doing. Something needs to change."
Since the pandemic, Pri has taken on an additional role on the Whistler Recovery Committee, advocating for businesses struggling to recover, and reaching out to the business community through her popular Facebook group, Save Small Business Whistler. In recognition of these efforts, she was recently shortlisted for the Whistler Chamber of Commerce's Business Person of the Year award.
"I was super proud of that achievement," she says, "I've talked to so many businesses over the last two years. This is what I think my calling is."
On the back of her community outreach, Pri is proud to announce that she is launching her own business consulting firm, Pri Lewis Consulting, as the next stage in her entrepreneurial journey.
Pri can be contacted directly through Brickworks.
Women of Whistler: Jeanette Bruce, Whistler Public Library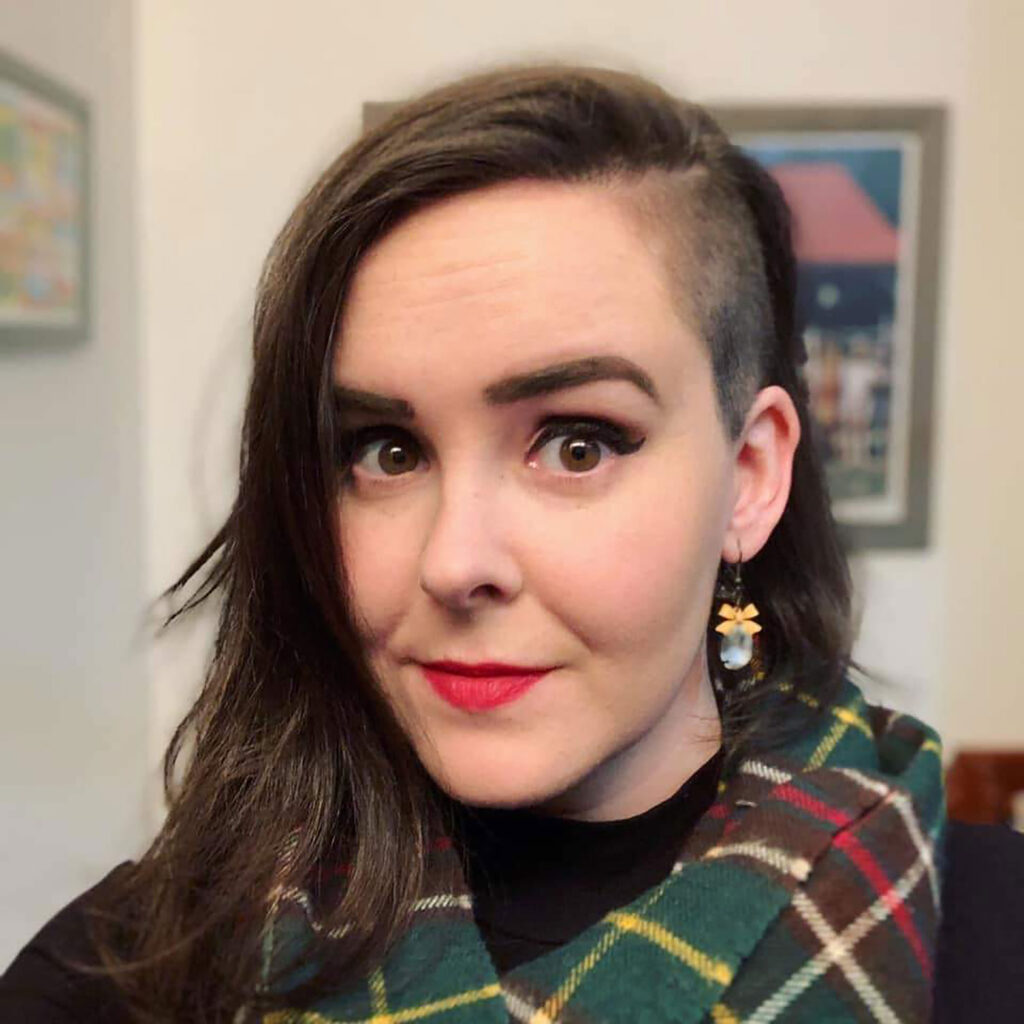 Many people in Whistler know Jeanette Bruce as the face of the Whistler Public Library. In her role as Marketing and Program Coordinator, Jeannette has direct contact with the community on a regular basis. For anyone who loves Barbed Choir or the Whistler Children's Chorus, or Book Club, or any of the other events Jeanette dreams into being, it's hard to imagine Whistler without her. Originally from St John's, Newfoundland, Jeanette never imagined she'd find herself working in a library because, for many years, Jeanette wanted to be a Biologist.
A Fish Ecologist, to be precise. She even has the tattoos to prove it. But after moving across the country for a Masters degree, she discovered that, "While I loved the fish side of things, I hated the academia side of things," describing Biology, at the time, as a distinctly male-dominated field. Her disillusionment led to what she calls a quarter-life crisis and she literally fled the field. Lucky for us, her partner, also from Newfoundland, had just secured a job at the Whistler Museum.
"When I jumped ship from academia I landed in Whistler, really with no idea what I wanted to do. At that time I did not ski and I did not mountain bike, it was truly, this person I love is an anchor in this community so I might as well try that, rather than moving back across the country."
Whistler offered no immediate use for her training, so Jeanette looked to her passions for employment inspiration. "Obviously, as you can imagine, my first stop was the bookstore (Armchair Books), and just…prostrating myself at Dan's feet, and saying, please hire me, I love books so much, here are the last five books I read, I could talk about them each for an hour if you wanted to listen. I don't know if it was my desperation, or my enthusiasm, or some combination of the two, but he hired me, and I will be forever in his debt."
It was through her job at the book store, that Jeanette first met Nadine White from the library. They became fast friends, bonding over books they both loved and generally getting on like a house on fire. It was a personal connection that led to Jeanette's first gig at the library.
"When she pitched the idea to me of starting a book club, I was totally game. I landed in a place where, again, my enthusiasm made up for expertise. I think there's something about Whistler where if the right person, finds out that you have the right set of skills, then it can really make some magic. And I don't know if that's a small town thing or if that's more the fact that Whistler has an unusually concentrated amount of really educated people not working in their fields. Or really experienced people not working in their fields, and / or a lot of self-made people who see potential in other people."
Describing herself as simply being able to fill niches, Jeanette's progression to Program Coordinator is a story of necessity driving invention. A lot of the programs available are the product of looking around and thinking, "I'm now living in a town that doesn't have a lot of x, y, or z, how can I make those things happen?"
View this post on Instagram
Continually crossing paths with the same people led to opportunities, which she describes as part networking, part hustle. Over the years, Jeanette has grown her part-time role into a full-time permanent position and is constantly dreaming up new ways to connect with her adoptive community.
Her advice for new locals?
"Be open to new relationships. A short connection can still be a really meaningful one. Your friends will leave, but you still have to put yourself out there because the aforementioned networking can't happen if you're not making those connections."
For upcoming Library events, and Barbed Choir updates, check out their events calendar.
Women of Whistler: Robyn Forsyth, aka Feral Nifty, Artist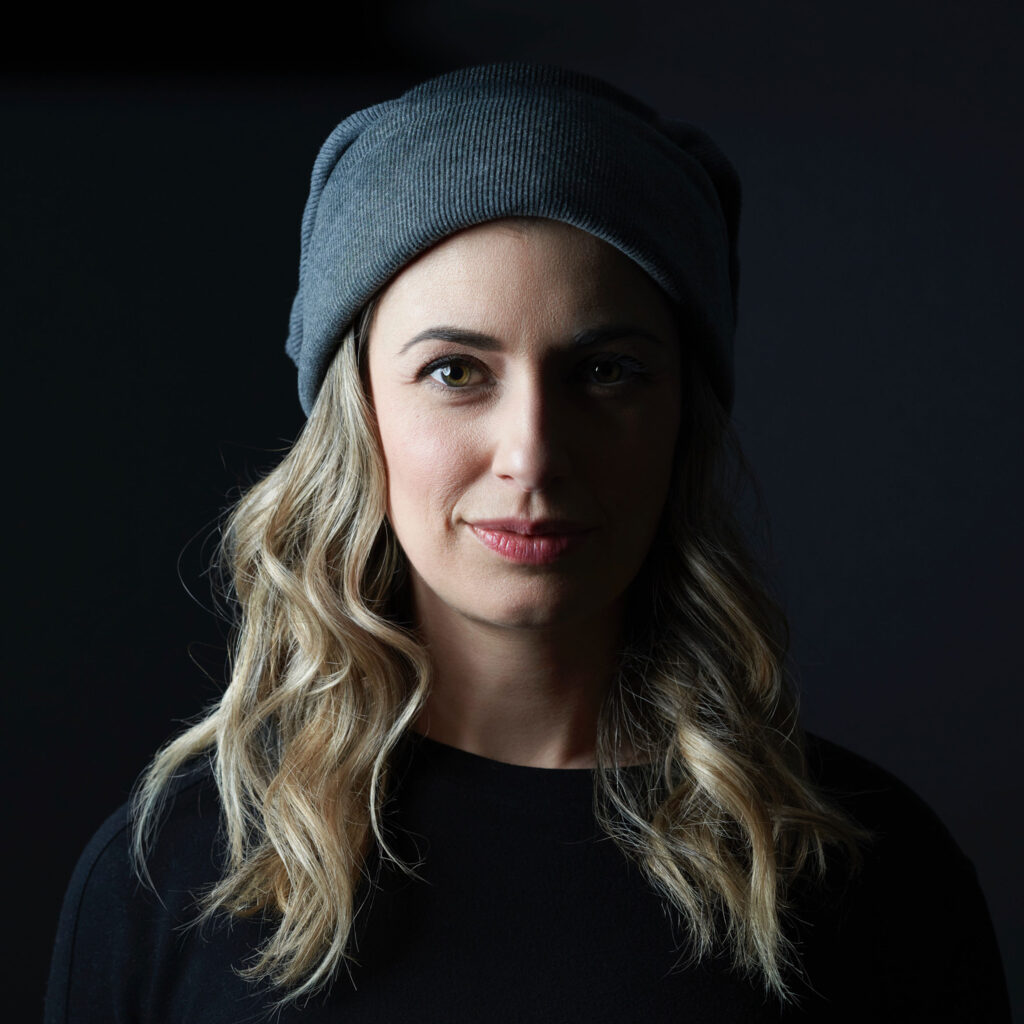 Robyn Forsyth is no stranger to a transient lifestyle. Before coming to Whistler, she spent many years in Malaysia and the United States, raising a family and supporting her husband's business. But when it came time to put down roots, the Vancouver Island native sought out home soil.
Whistler wasn't necessarily her first choice. She had a good friend already in Whistler, and, "Every time we'd visit, her husband would get the kids chanting, Whistler! Whistler! Whistler!" Then at age nine, her daughter literally sent her a letter. "It was kinda weird because it wasn't properly addressed." Her daughter had, of course, delivered it directly to the mailbox. "So we read it, and it was like, Dear Mom and Dad, I think it's time for us to move to Whistler."
So they did. Robyn and her partner sold everything they owned and got a mortgage in Whistler.
Looking around the Sky Parlor, Robyn's studio space above her house in Rainbow, it's hard to imagine a time when she wasn't creating. Guitars, canvases, brushes and sculptures cover every surface. Felt muppet headpieces look down on works relegated to later, and even the shower is used for sanding works in progress. But despite a background in theatre, it was only recently that Robyn started to embrace her identity as an artist.
During the pandemic, she assisted her good friend Gabriel (8paint Infinite Arts), in creating an online coaching program for aspiring artists.
"I would get up at 6 AM to develop the course. The first round had 40 students, the second had 100, and now we've got 150 students, and 6 alumni staff working to make it happen."
When teaching, she works mostly with acrylics, but the lessons are widely applicable as they focus on "basic principles, painting for the whole composition." With no formal training in fine arts, Robyn considers herself self-taught, to the degree that she has sought out people and mentors to learn from.
"I'm a conglomeration of the parts of those who've been around me. I'm not without education, I just don't have any pieces of paper."
It's the kind of self-motivated learning approach I've heard from all the women I've spoken to. The development of the online course got Robyn thinking that she needed to walk her talk, so she approached the Maury Young Arts Centre about doing a solo show, "I was like, I better start producing some stuff here!" For the show, she created a series of twelve pieces featuring rotary phones, "that came out of nowhere, I just did it." The title piece from her exhibit, Back in a Moment, was accepted into the 2021 Federation of Canadian Artists Vancouver exhibit.
View this post on Instagram
Having painted like crazy and self-justified her takeover of the studio space, Robyn turned her attention back to sculpting. When speaking about her brass sculpture, Held (featured as the header image of this post), Robyn says,
"For women particularly, I think that word has a couple of different meanings. At times it is really heavy, and sometimes it's really beautiful. To feel like we're being held up is a wonderful thing, but often we feel held back."
Words, and wordplay, are integral to Robyn's artistic expression, and something that she is able to channel into her original music. Her debut album, One Side Story, was released in 2021 and is an achievement due in part to Whistler's thriving music scene.
"The musical community here is amazing. It's generous and inclusive, and fun. I've never been to open mics as open. This community is really special for that. The first time I performed on stage, it was actually International Women's Day, and it was also my birthday, my fortieth birthday."
Is there anything you wish you'd known about Whistler before you got here?
"I love being in Whistler. The small community, the artists are very supportive. Arts Whistler is very supportive. People are excited to come up here and experience the arts. I've also noticed how involved in the community people are here compared to other places. People on boards, people volunteering, people offering things for fundraisers. It's a kind of unity that I haven't witnessed to the same degree anywhere else. It used to be, when people would call me an artist, I'd be like, Oh I'm so glad I fooled you! I never felt like I'd stepped into my full self, my full creativity. Now, here, I do."
You can find Robyn's art and music on her website.
Whistler has a way of getting under your skin. If you have enough courage, and you connect with the right people, there is magic to be made in these mountains. You never know who you might meet on the chairlift.