There are 79 Search and Rescue (SAR) teams in BC, attending 1,900 incidents, with 3,000 volunteers helping to rescue around 2,100 people per year. In 2021, the BC Search and Rescue Association reported that call-outs for that season increased 48 percent compared to the same time last year, and that's why we all need to know how to AdventureSmart and consider backcountry safety if we're heading on a winter adventure.
Whistler Search and Rescue (WSAR) respond to around 75+ incidents each winter. The three main reasons people call for help during the winter in British Columbia are when they are lost or disorientated, injured or done something that's exceeded their abilities.
We rarely head out for an outdoor adventure with the expectation that something will go wrong, and thankfully, most times it doesn't. However, that one time the unexpected happens, your investment in trip safety could mean the difference between a successful outcome and becoming a statistic.
The Three Ts
This winter, when you're planning your outdoor excursions, remember the Three Ts;
Trip Planning
Training
Taking the Essentials
Applying these safety tips can help lessen your risk and ensure your outdoor adventures in BC are safe and responsible.
1. Trip Planning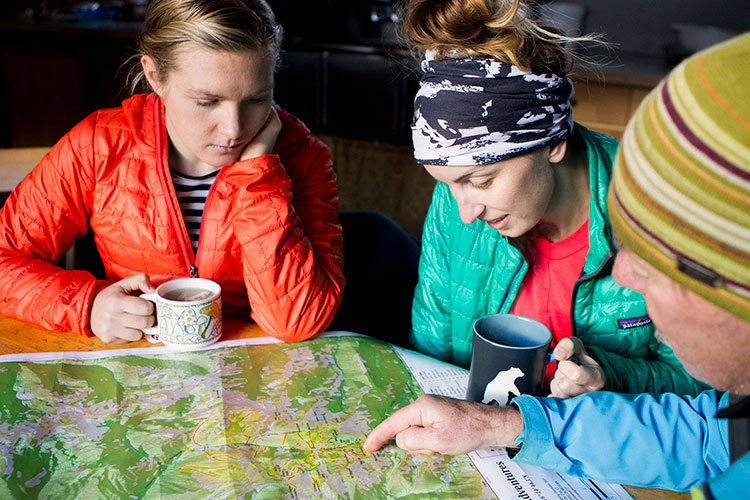 To increase your chances of having an enjoyable and safe outdoor adventure, trip planning is essential. This will ensure you know exactly where you're going, what the conditions and terrain are like, and the weather you can expect on the day. It will also allow authorities to quickly find you if anything does go wrong.
When you're trip planning, always do the following:
Plan your travel route
Know the terrain and conditions
Check the weather
Though it is beautiful, the Whistler backcountry is remote and can be unpredictable. Severe weather and avalanches are two of its primary hazards, so for any backcountry travel, you and everyone in your group must be self-sufficient. If you're travelling in avalanche terrain, ensure that everyone in your group also has proper avalanche training. No matter which backcountry sport you choose – alpine skiing and snowboarding, cross-country skiing, snowshoeing, backcountry touring or snowmobiling – always be thoroughly prepared before you head out.
Ensure that you:
Understand and recognize weather patterns
Can read alpine terrain
Know the avalanche dangers
Carry and practice with an avalanche transceiver, probe and shovel
Check conditions before heading out
Ultimately, sound judgment and knowing when to turn around and save it for another day are your most important backcountry survival skills.
LEARN MORE ABOUT TRIP PLANNING
2. Training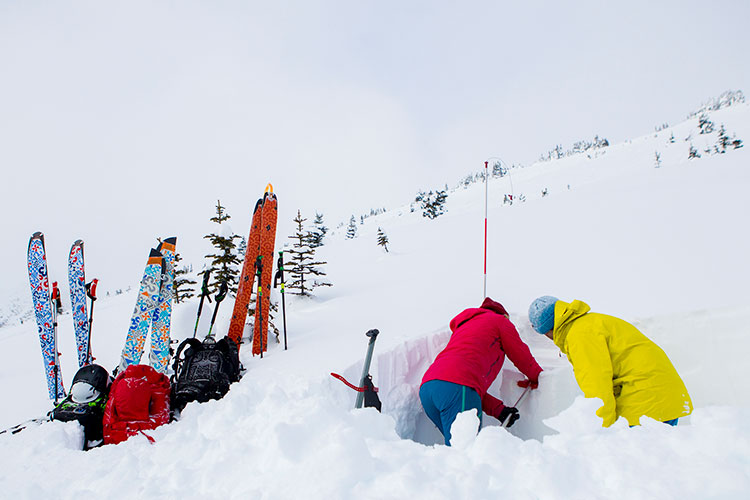 Preparing for winter outdoor recreation in Whistler involves assessing your current knowledge, skills and ability, and understanding your limits.
When planning your outdoor excursion, always do the following:
Obtain the knowledge and skills you need before heading out
Know and stay within your limits
For example, if you're new to snowshoeing, begin on one of the easily accessible Whistler snowshoe trails at Lost Lake Park and / or consider taking a guided tour to learn from the experts. Build up your endurance on short trails before attempting longer trails or terrain that's more challenging.
If you want to venture beyond the ski resorts into provincial park trails or to backcountry destinations, get informed with BC AdventureSmart in one of their outdoor safety webinars.  Also, you should familiarize yourself with Avalanche Canada's avalanche safety tips, or take an Avalanche Skills Training Course (AST) to be aware of the risks, know how to stay safe, and learn how to act in the event of an avalanche.
3. Taking the Essentials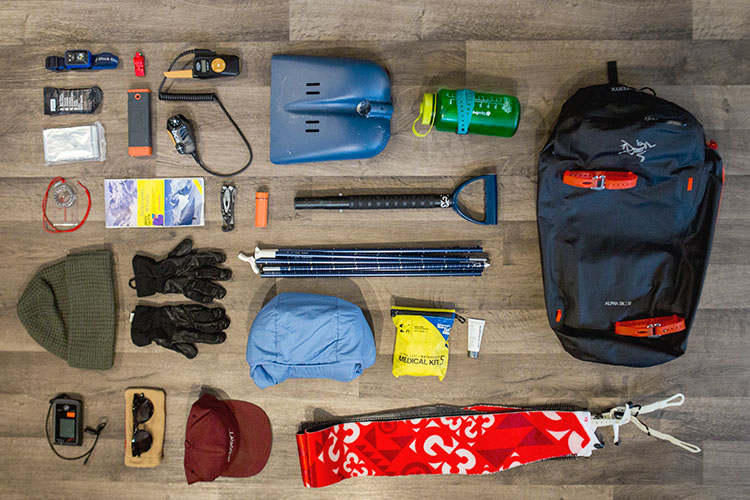 No matter how well you know the terrain or how experienced you are in an activity, always carry the essentials and know how to use them. These are basic survival items you should have in any outdoor situation.
The essentials are:
Flashlight/headlamp
Fire-making kit
Signalling device (i.e. a whistle)
Extra food and water
Extra clothing
Navigational/communication devices
First aid kit
Emergency blanket/shelter
Pocket knife
Sun protection
Seasonal and sport-specific gear (i.e. avalanche transceiver, shovel, probe)
LEARN MORE ABOUT THE ESSENTIALS
INSIDER TIP: Whistler's outdoor retailers, like Escape Route Adventure Group and evo Backcountry, know exactly what you need, so if you're in town and need advice go and speak with them to pick up anything you're missing.
What to Do in a Backcountry Safety Emergency
S.T.O.P. – Stop, Think, Observe, Plan, Then ACT!
The acronym STOP (stop, think, observe, plan and then act) highlights the importance of a survival attitude that involves carefully planned actions rather than irrational behaviour based on fear.
Stay where you are. It is very important to recognize that your body only has so much stored energy and that it is essential to spend that energy efficiently.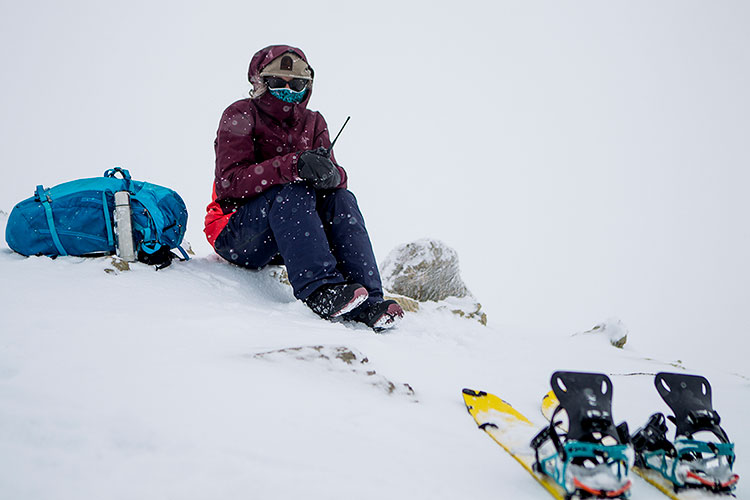 People who carry on after they become lost usually get farther from the trail and from the people who are looking for them. Going downhill often leads to natural drainage gullies, which typically have very thick bush, expansive cliffs and waterfalls, making travel and searching more difficult. Staying put is one of the best things you can do for your backcountry safety, as it reduces the potential search area for SAR because you will have left a trip plan with a friend and they will know where to start looking.
LEARN MORE ABOUT THE S.T.O.P. ANALOGY
Who and When Should You Call in an Emergency?
If you need help in the mountains and have cell reception, your FIRST ACTION should be to call 911 – let authorities know you're in need of rescue. The 911 operator will dispatch Whistler RCMP and RCMP will request Whistler Search and Rescue.
When your phone makes an emergency 911 call, it will connect with any cell tower in range, even if it is not from your network provider. Therefore, a 911 call may go through even if you are not otherwise able to get cell reception where you are. If you are familiar with your smartphone's capabilities, you may know how to obtain its GPS reading. On iPhones, for example, the GPS coordinates are displayed in the compass app if your location services are turned on. During the 911 call, you can relay these coordinates to the operator, who will then pass that information on to search crews.
No Charge for Rescue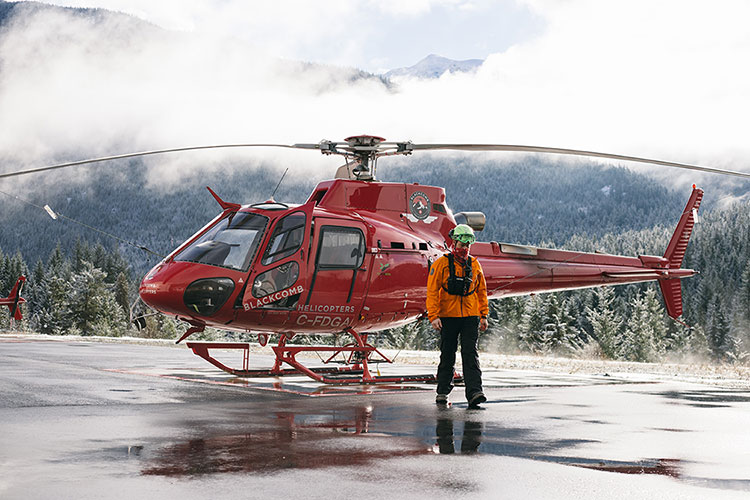 There is no charge for Search and Rescue coming to someone's aid. Backcountry safety is more important than invoices or costs.
The British Columbia Search and Rescue Association (BCSARA) knows that the belief that a lost or injured person, or their loved ones, will be charged for a search and rescue response could directly affect the decision to call for professional help. It is the BC Search and Rescue Association's position that any delay in the deployment of Search and Rescue (SAR) services can negatively impact the outcome of a SAR mission, and that's why it's free of charge.
For the nearly 2,500 volunteers that belong to the 79 registered search and rescue teams in the Province of British Columbia, the moral obligation of helping those in need will always take precedence over political, legal, economic and jurisdictional issues.
The BCSARA will conduct search and rescue missions when requested to do so by the authorized requesting agencies for persons in danger or distress in the province of BC without charge. BC SAR will do so regardless of the reason subjects have found themselves requiring SAR assistance.
LEARN MORE ABOUT NO CHARGE FOR RESCUE 
INSIDER TIP: Our Insiders have written extensively about backcountry safety training, courses and experiences; take a read in Tips for Playing Safe in Whistler's Backcountry.
This backcountry safety post was written by the team at BC AdventureSmart, an organization helping to reduce the number and severity of Search & Rescue incidents in BC. Find more outdoor winter safety tips at AdventureSmart.ca and on their social media channels: Instagram, Facebook and Twitter.
[/vc_column_text][/vc_column][/vc_row]
Book your winter trip now to secure up to 25% off lodging, 65% off lift tickets and 45% off rentals. Come experience Whistler Blackcomb's extensive terrain and adventure at every turn to see why we're known as one of the best resorts on the planet. Secure your winter getaway with Whistler.com for Flexible Cancellation and our Price Match Guarantee. Want to win a winter trip for two to Whistler? Check out our Drop In to Winter contest.