With people looking for adventure in wide, open spaces and copious amounts of snow this season, it's not a surprise that Avalanche Canada has reported record numbers of backcountry users. Given this, they're encouraging explorers to make sure they know the risks and have the education, skills and tools needed to play safe.
The Whistler Insider team has written extensively about backcountry exploration in and around Whistler, and we've put together a story roundup so that you have all the information you need for safe adventuring.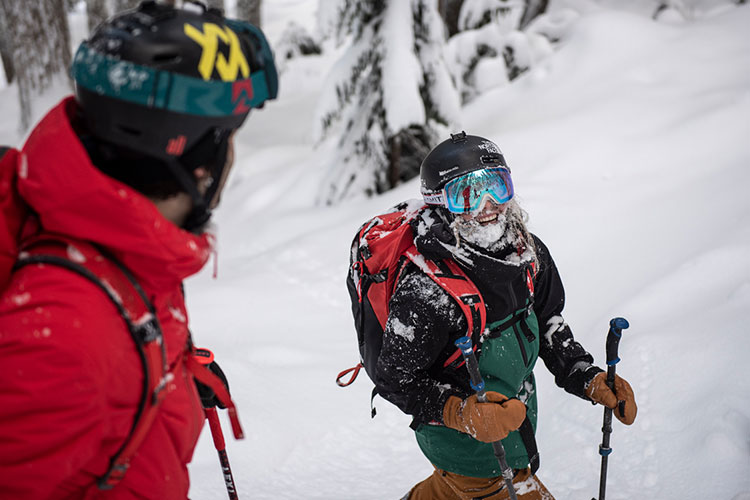 Insider's Guide: Backcountry 101
Local photographer, splitboarder and adventurer, Abby Cooper, wrote the Insider's Guide: Backcountry 101. She walks you through five steps of backcountry prep including the gear, training and thought processes you need to go through before you embark on your journey. This is a must-read for anyone looking for the full overview of what it takes to be safe in the backcountry.
Six Things I Learned on My First Foray Into the Backcountry
This blog post is an honest, first person account by Insider, Emily Wright, who went on a backcountry tour with Mountain Skills and Adventures Academy. What's great about this story is that it's unabashedly told from the perspective of a novice with some handy tips and funny anecdotes.
For another example of what it's like to go on a guided backcountry tour, take a read of Guided Whistler Backcountry Tours With Extremely Canadian, which includes a powder-filled video to enjoy too.
Backcountry Access: Overcoming the Human Factor
"My avalanche training saved my life, but my rationalization and complacency almost cost me my life."
Another great post by Abby Cooper, this one draws on her learnings after she was caught in an avalanche. In Overcoming the Human Factor, she talks about trusting your gut and not being afraid to speak up in the backcountry.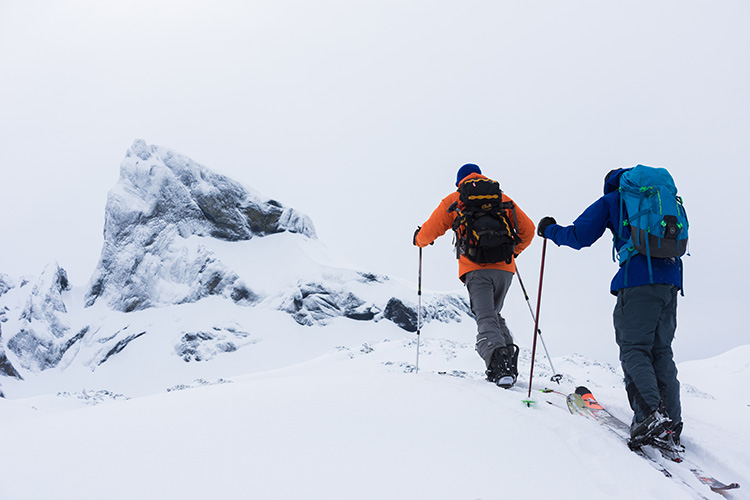 Avalanche Skills Training in Whistler
A snowboarder from the UK takes the AST 1 Course with Mountain Skills Academy & Adventure and gives us the play-by-play from the classroom to out on the slopes. The 2020/21 season classroom component is still being run in-person with COVID-19 safety procedures in place.
Avalanche Skills Training 2: Learning About the Human Factor
Our very own social media specialist, Ola Krol, tells The Insider what's involved in the Avalanche Skills Training Level 2 and how it takes much more than just having the gear to venture out into backcountry terrain.
"Throughout the AST 2 course, our exceptionally wise guides ingrained in us that knowing how to use your beacon, probe and shovel is only a fraction of the education needed before heading out. Being able to consider risks before even stepping outside your front door and then making wise judgment calls on location is what the AST 2 course highlights."
Exploring Whistler's Iconic Backcountry Peaks in Winter
When you're ready to head out into the backcountry, take a look at some of Abby Cooper's suggestions on where to go in Exploring Whistler's Iconic Backcountry Peaks in Winter, including routes on Black Tusk and Wedge and Rainbow Mountains.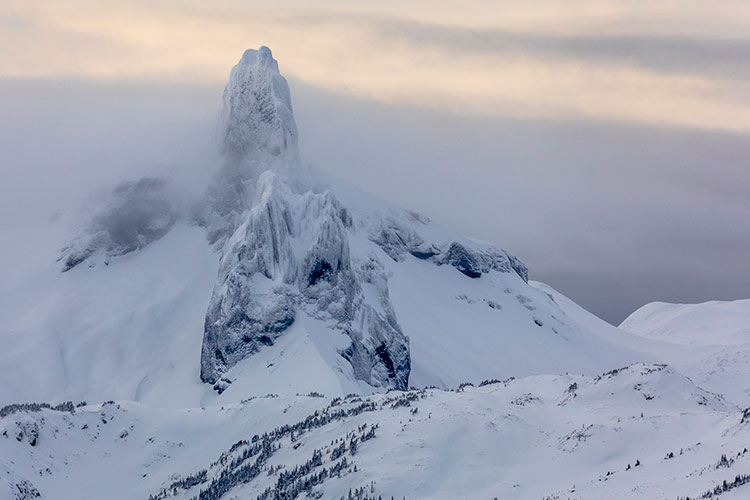 If you're heading into the backcountry from
Whistler Blackcomb
you will need to purchase a Backcountry Ticket ($59 + tax) and adhere to their backcountry signage, rules and regulations.
Gear Talk
When it comes to what gear's best for the job, it's best to speak to the people who use it. At both Escape Route and evo Backcountry in Whistler, the staff are avid explorers keen to share their insight with people who might need a little guidance when it comes to filling their pack. Go in and see them if you need some advice on what equipment is best for you when you're out and about exploring Whistler's backcountry.
Whistler Backcountry Resources
Local Snow Conditions, Research and Planning Tools
Backcountry Avalanche Advisory – Sea to Sky
Wayne Flann Avalanche Blog
Avalanche.ca
AdventureSmart (great for planning)
Avalanche Safety Courses & Guides
Mountain Skills Academy & Adventures
Extremely Canadian
Altus Mountain Guides
Coast Mountain Guides
Powder Guides Ski Adventures
Whistler Gear Gurus
evo Backcountry
Escape Route
Prior Snow
Facebook Groups
South Coast Backcountry Touring
We are all about getting our thrills on in Whistler's backcountry, but remember that this isn't the time to push your personal limits. Our emergency services and health care professionals are working exceptionally hard. Please make the right decisions when you go exploring.
If this post has you dreaming of a trip to Whistler, enter the Winterscape Contest for a chance to win an incredible Whistler travel package.