To help mitigate the spread of COVID-19, BC's public health officials have strongly recommended that all social and recreational travel be avoided in British Columbia until further notice. This means all non-essential travel into, out of and within British Columbia should be postponed until the 
travel advisory
is lifted.
Whistler has a diverse retail scene, from high fashion to high tech gear, high street favs to local gems. As we start to shift seasons, we asked some of our retailers what they've got coming in that they think will be a must-have item for this spring and summer.
Our local businesses need us to do this now more than ever, so if you need some retail therapy, or looking for a gift for an upcoming birthday or anniversary, please consider shopping local. Here's what our retailers say will sell like hotcakes this season.
Peak Performance
The team at Peak Performance Whistler knows their activewear because they're active too. Looking ahead to the spring and summer season they know people will want to get out exploring and that the clothes they choose are an integral part of the planning process. Here are their two suggestions for this season.
Men's Light Softshell Short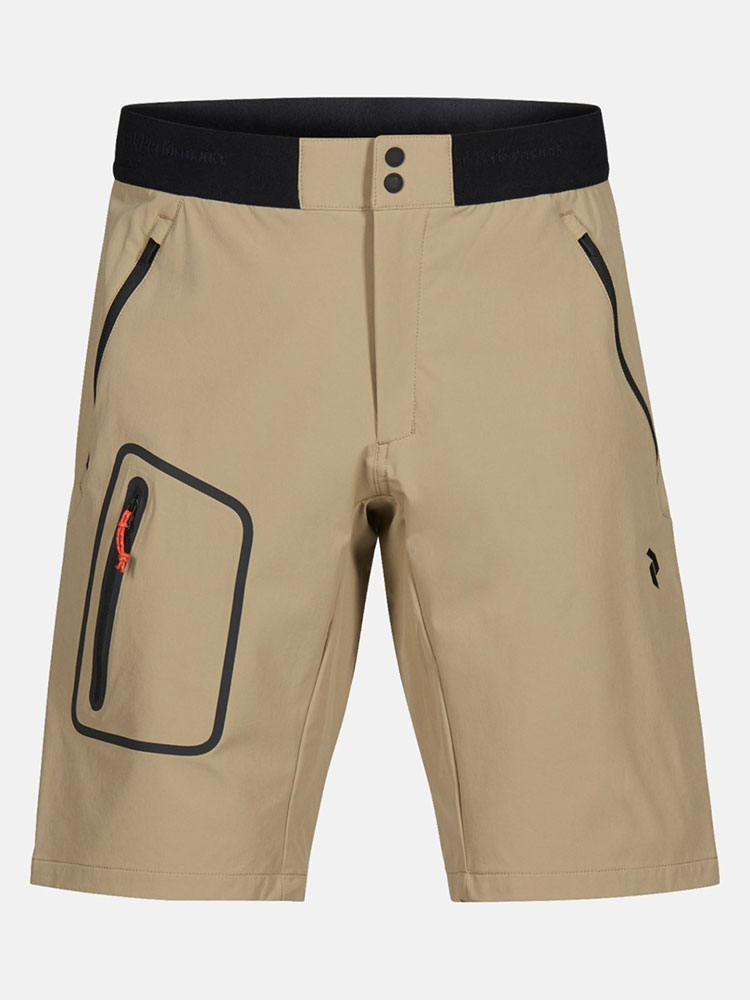 Designed for lightness and mobility during mountaineering, these soft-shell shorts are cut for a slimmer fit and have plenty of stretch for maximum comfort. The wind-resistant technical fabric is quick-drying to ensure you stay warm and dry while ventilation zips and reinforced key areas ensure ergonomic comfort during your outdoor adventures.
Women's Helium Hybrid Hood Jacket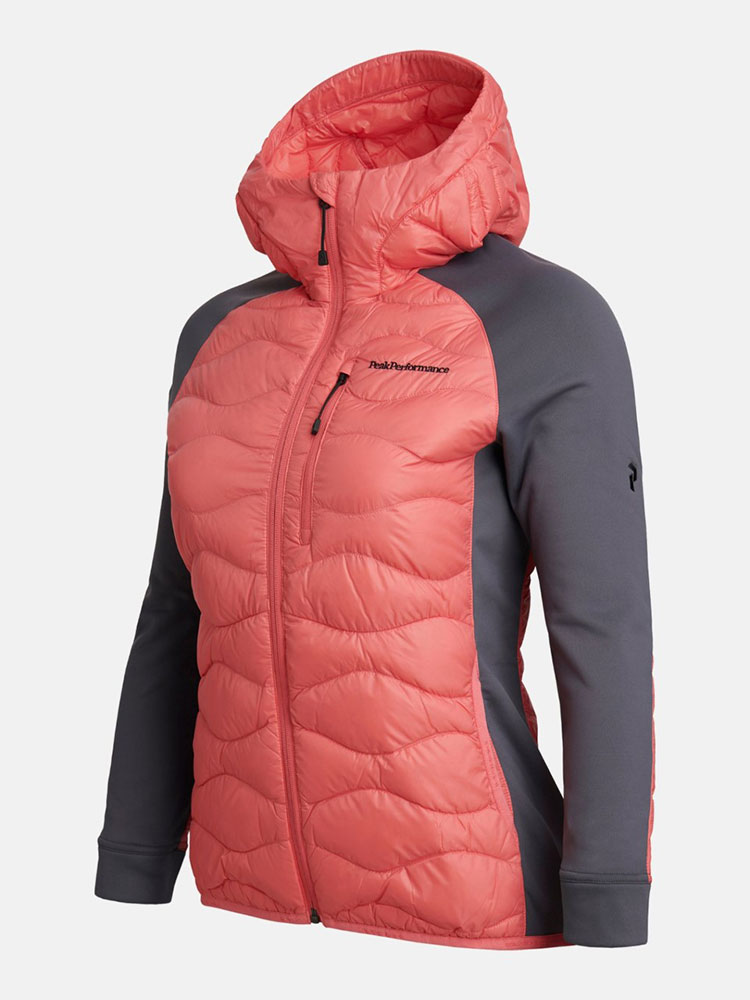 Stretchy jersey panels on the sides and sleeves make this hybrid jacket comfortable and layering-friendly. Lightweight and easily compressed for packing, it combines wind- and water-repellent panels with premium 90 / 10 duck down insulation, making it suitable for a range of outdoor activities. Made using responsibly sourced down that is traceable through the Track My Down® program.
INSIDER TIP: If you're planning a trip up Whistler Blackcomb or hiking in higher elevations this spring and summer, remember that even when it's warm in the Village it can be cold at the top. Layer up!
Escape Route
Depending on the adventure you choose while you're up here in the mountains, footwear is important. Don't attempt a day hike in flip-flops, it's not kind on your feet or your friends who have to hear you grumbling while stumbling. The team at Escape Route said that the demand for footwear is already happening in Squamish, which means it won't be long until people are shoe shopping in Whistler.
Tecnica Plasma Mid Boot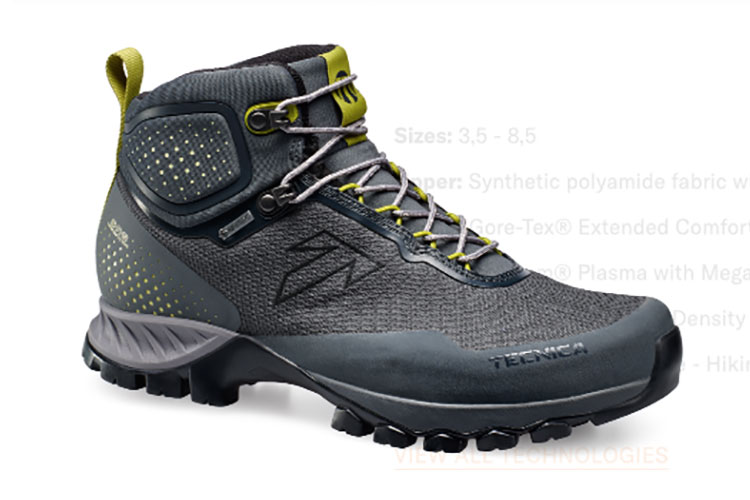 The TECNICA PLASMA MID Boot was launched in 2020 and is back by popular demand for 2021. This lightweight boot offers ideal ankle support and protection for technical hiking thanks to the mid-cut overlap collar design, delivering an unmatched level of flexibility, comfort, cushioning and walking ease.
To perfect the fit, they come with in-store fit customization through thermo moulding of the internal footbed and upper boot, delivering a precise fit. This provides hikers with unparalleled comfort, arch support, heel hold and a blister-free experience on the trail. The Gore-Tex lining provides waterproofness and breathability, while the Vibram Megagrip outsole ensures traction and grip on steep terrain.
Get the Goods
Get the Goods is a treasure trove of unique and unusual gifts, gadgets and toys – allow for some quality browsing time. It's located in Creekside, which is a five-minute drive, an hour's stroll, or a 15-minute bike ride along the Valley Trail south from Whistler Village. If you're heading that way we suggest making time for a coffee and a sweet treat from either BReD or Confetti Gelato.
Corkcicle Coffee Mug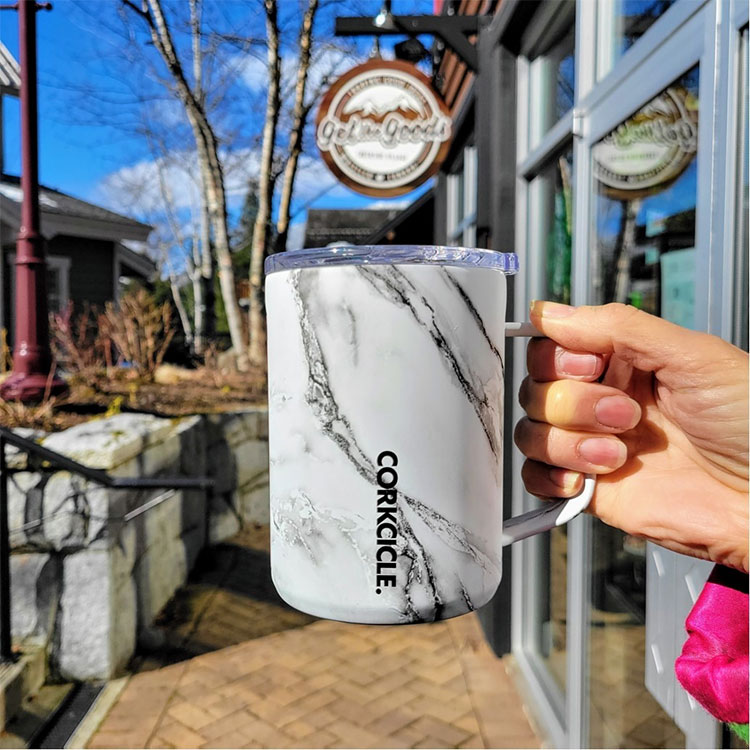 This is a great travel mug for all times of the year, but especially perfect on those crisp spring mornings, walking the dog around the lake with a hot cup of coffee. Or an ideal mug in which to cradle your warm cup of cocoa, while you sit and sip around a summer's eve campfire.
Got some key hikes or bikes to tick off the list this season? Look at their selection of re-writeable maps by Awesome Maps. You can use it as a planning tool and goal setter, and then keep it as a beautiful memento of a summer well spent.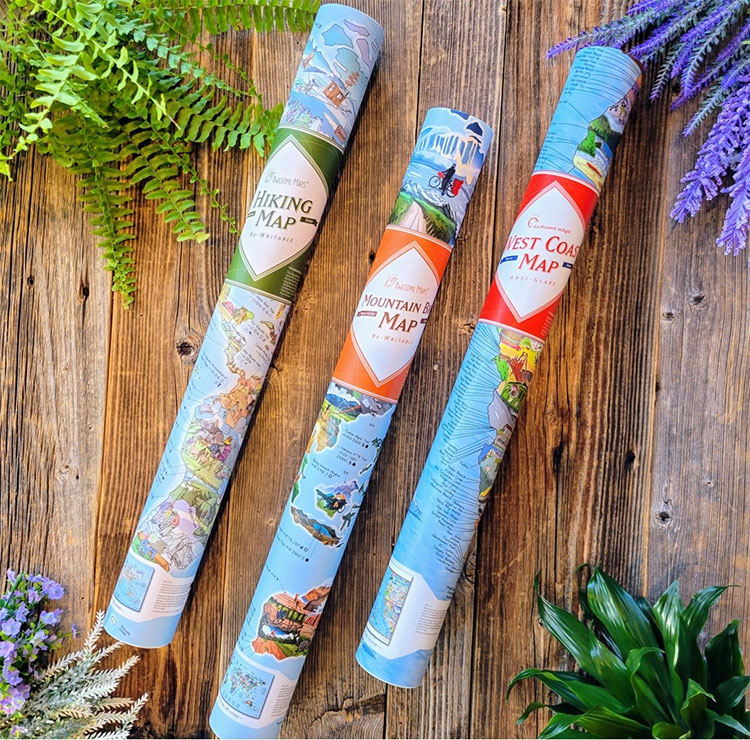 Coastal Culture Sports
The team at Coastal Culture Sports are passionate about getting people ready to head up the mountains, whether that's on skis or a board during the winter, or on a bike in the spring, summer and fall. We caught up with the store owner, Ryan, to see what gear he thinks would make spring riding, just that much more fun.
Rev Grips
Rev Grips have been around for a few years, but Ryan recently got a chance to use them and it's a thumbs up from him. The actual grip or sleeve does not touch the handlebar but is suspended, which isolates it from shock and absorption. It makes the grips more comfortable to hold and means less fatigue, more control and that you can ride for longer. Ryan said that if you're in the market for new grips that they're definitely worth checking out.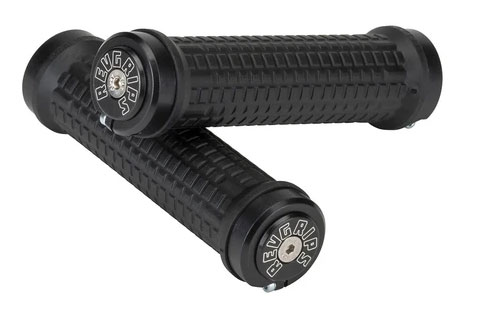 Gemini Duo 2200 Multisport Light
His other suggestion is another gear option that lengthens the time you can spend on your bike. The Gemini Duo 2220 Multisport Light is small but mighty putting out 2200 lumens while weighing only 68 grams. Mounted on your handlebars or helmet it's wireless, rechargeable (it can last up to 21 hours on the low setting) and the battery can be used to charge other things, like your phone. This makes early morning and night trail riding safer, more fun and extends the riding season. Admitting that it is on the expensive side, Ryan said the versatility of this powerful light (you could use it for running, camping, etc.) makes it worth the investment.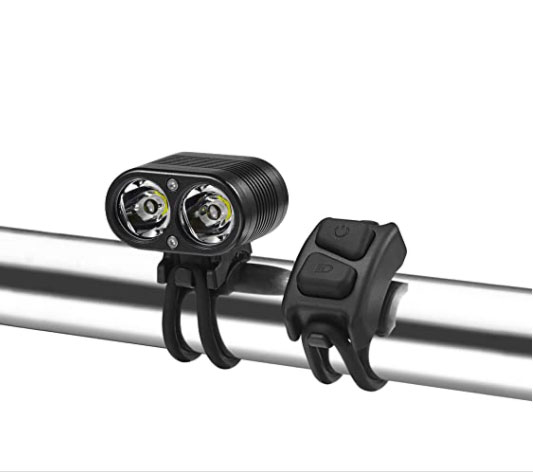 Soles Nail Lounge & Footwear
We asked Liz, the owner of Soles Nail Lounge and Footwear what colours we might see gracing people's toes this spring and summer, and she's predicting that it will all be about the pastels. Although the pinks will definitely be making an appearance, she said that light purples and chalky greens are very popular too, as are French Manicures with pastel colours and a splash of fluro. If you're feeling adventurous, you could give those pastels some pop by adding coloured foils.
View this post on Instagram
As they also sell footwear, we then asked which shoes she thinks will be the hot item this season and she said that Birkenstock sales continue to be strong. She's a fan of the black, double strap which she thinks will be a Whistler wardrobe staple this spring and summer.
View this post on Instagram
INSIDER TIP:
For household bubbles, Liz hosts BYOB parties (three-person maximum), where you can order a charcuterie platter from
Stonesedge Kitchen
below her lounge and make having your nails done a really special treat.
The Beach Whistler
The Beach Whistler has ordered a wide variety of sustainable brands for their store this year, and one of their favs is Girlfriend Collective. It's an activewear brand that aims to be completely transparent about where and how its clothing is manufactured, along with being as eco-friendly as possible. Their packaging is 100% recyclable and they use recycled materials, plastic bottles and fishing nets to create their clothing.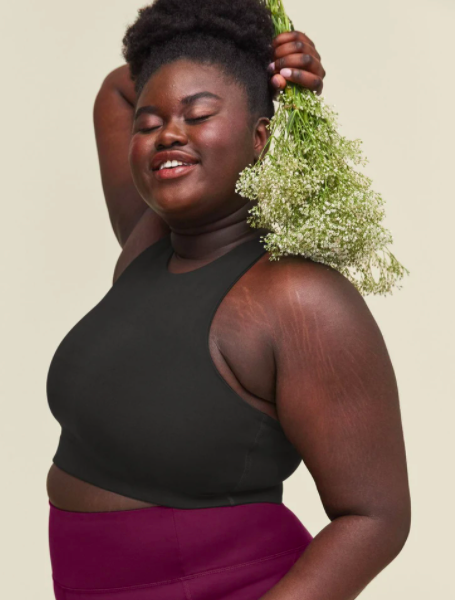 The team at The Beach has fallen in love with the Dylan Bra and High Rise Legging set, and they think that the Bike Unitard is going to be a big hit with Whistler shoppers this spring and summer. The range is perfect for yoga classes and the gym, and all the upcoming outdoor runs and hikes. Store manager, Louise, loves wearing her matching Girlfriend set with her favourite vintage blazer and a pair of Dr.Marten 1460s for an everyday look.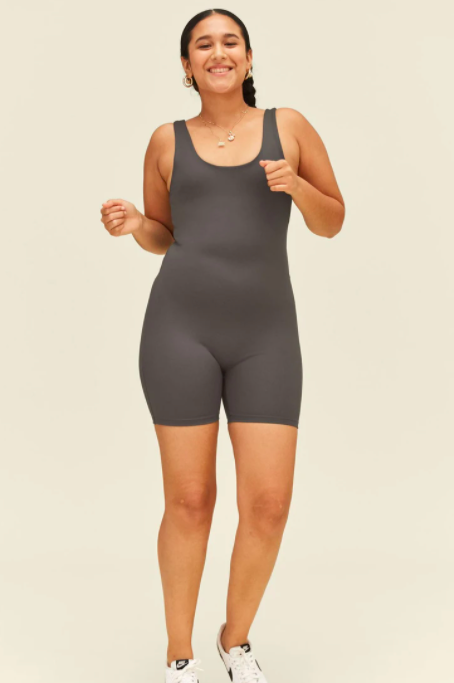 Bach & Co.
Bach & Co. is a trendy and fashionable newcomer to the Whistler retail scene located in Creekside. They are purveyors of luxury and designer fashion wear, handpicking each piece you see in-store and online. We asked owner, Abigail Bach, what two items she thinks will be in high demand this season and she came up with a summer necessity and a versatile outfit option.
Berlin Midi Skirt
Abigail chose the Berlin Midi Skirt for its versatility. This luxe satin, unlined, champagne beige midi skirt features a flattering bias cut fit and tonal exposed elastic waist. You could dress it up for a dinner at Araxi Restaurant + Oyster Bar or Bearfoot Bistro, or dress it down for a stylish stroll through Whistler Village.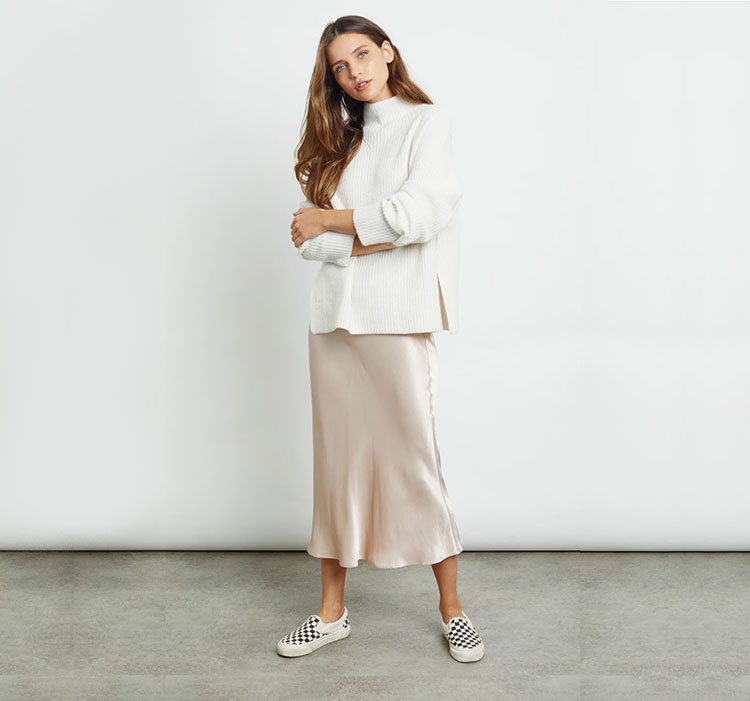 St. Louis Sunglasses
Did you know that a round silhouette works well on most face shapes? Inspired by the iconic cast-iron balconies found in the French Quarter, these St. Louis sunglasses are architectural by design. Wear them out and about in Whistler, while relaxing by one of the lakes, biking on the Valley Trail, or while sipping something cold and refreshing on a people-watching patio.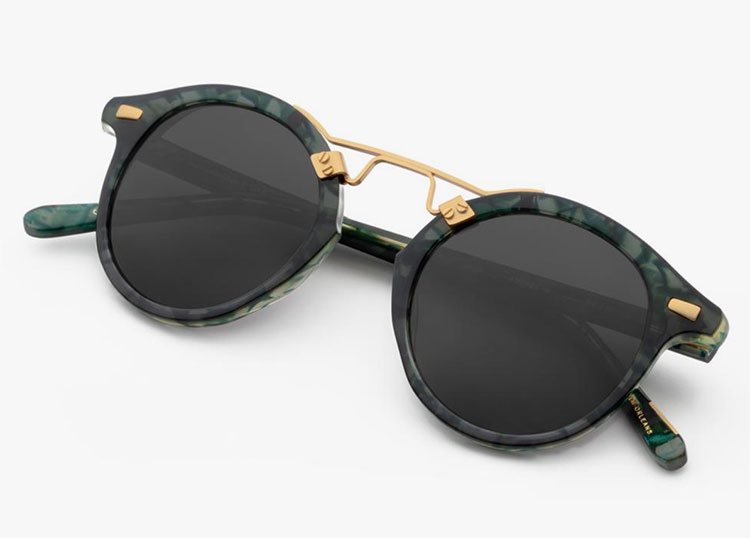 OC 2 + Open Country
OC 2 can be found near the base of Whistler Mountian in Mountain Square and Open Country is inside the Fairmont Chateau Whistler in the Upper Village; both stores house a broad selection of Canadian and international designers for men and women. Owner, Donna, picked out two items from Holebrook, a Swedish company that designs beautiful, yet functional knitwear for the outdoors – a combination that's perfect for Whistler.
Peder Full Zip, Windproof Jacket
The Peder is a knitted cotton jacket with windproof lining which is functional, stylish and comfortable for outdoor activities. The windproof lining is both stretchy and breathable, which means it stops the wind but not the movement. The quilted details are water repellent, keeping you dry in light rain.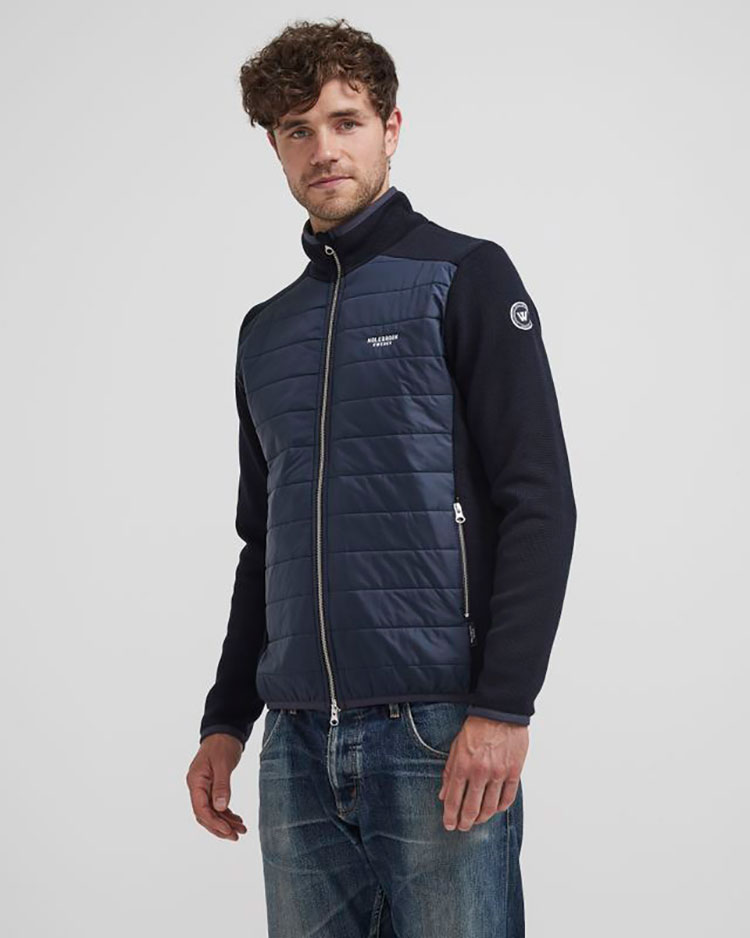 Martina, Windproof Sweater
The Martina is a knitted, wool-blend sweater with a windproof lining, featuring a funnel collar with a short zip.
Donna comments that it's a popular piece that's easy to wear and will keep you warm on your Whistler adventures.
So, if you're after a wardrobe revamp, a new piece of gear to make your next adventure just a little more pleasurable, or a sun staple, like a pair of sunglasses, take a wander through Whistler's retail scene and support local when you can.
The Circle Kids
Laura and her team at The Circle Kids are busy switching over from winter gear to spring and summer items – all designed for the little people in our lives. If you're in need of a new sunhat, school bag, sunglasses or funky outfit for the kids, this is the place to visit.
Lazy Geese Raincoat
Spring does come with its fair share of showers, so Laura's picked out a new raincoat from their top-selling rainwear brand, Gosoaky, that she thinks will be popular this season. The soft jersey lining and elegant, yet modern look ensure that the coat can be worn to school, on more formal occasions, as well as out camping. It has a waterproof coating and sealed seams, which means your child will stay drain in heavy rainfall. Laura comments that it's perfect for West Coast weather, with its cozy jersey lining and long length, and points out that it comes in a range of on-trend, beautiful colours.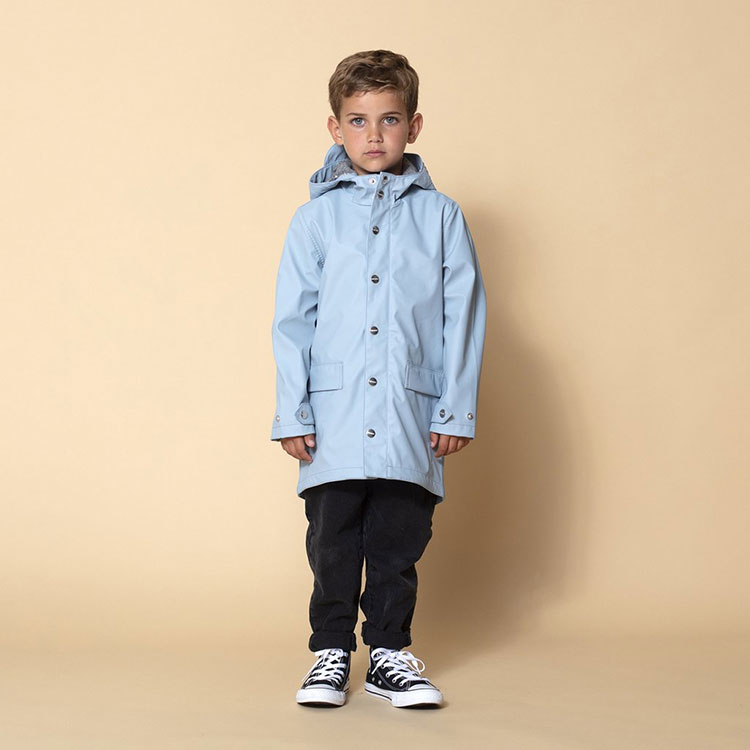 Loots Bath Bombs
Spring and summer bring with them days at the lake, digs in the sandbox and biking on the trails. Kids like it fun and messy, and at the end of the day, they need to spend some time in the old bathtub. That won't be a problem if you've got a cupboard full of Loots Bath Bombs. Unwrap a squigglier and drop in the bath with your child, and watch as it fizzes and colours the bathwater, releasing a cute, sponge toy. You can feel good about the purchase too, as they're handmade in Vancouver, are 99.5% natural, vegan, and are both food and cosmetic grade (they also don't stain the tub).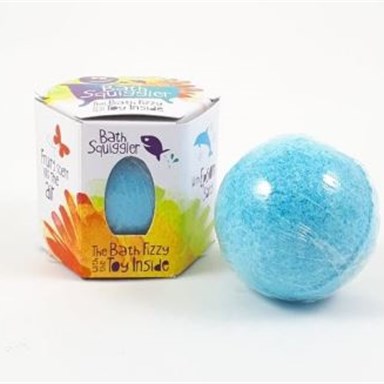 As it's essential travel only at the moment, and we hope that you're staying local and staying safe. If you're looking to book for future travel then Whistler.com offers a price guarantee and flexible cancellation policy. 
Please take a read of our Whistler COVID-19 information page for current advisories. If you are local and heading up the ski hill in Whistler, please Ski Well, Be Well by following best practices for safe, low risk recreation.