Last summer, The Hairfarmers, one of Whistler's most famous bar bands, travelled to Italy to perform at a wedding.
While the bride had whole-heartedly accepted her groom's proposal, she issued a stipulation: she wanted the well-honed, high-energy band to play the reception. Not surprisingly, she was a frequent Whistler visitor and always made time to catch the group during her stay.
"We've got people that literally book their wedding dates based on our availability," says "Grateful" Greg Reamsbottom, lead singer and co-frontman. "It's so cool."
That anecdote sums up Whistler's music scene: it might not be the main reason people visit the resort, but it often becomes a memorable part of their visit. From rock to bluegrass, country to pop, meet the mainstays of music in Whistler.
The Hairfarmers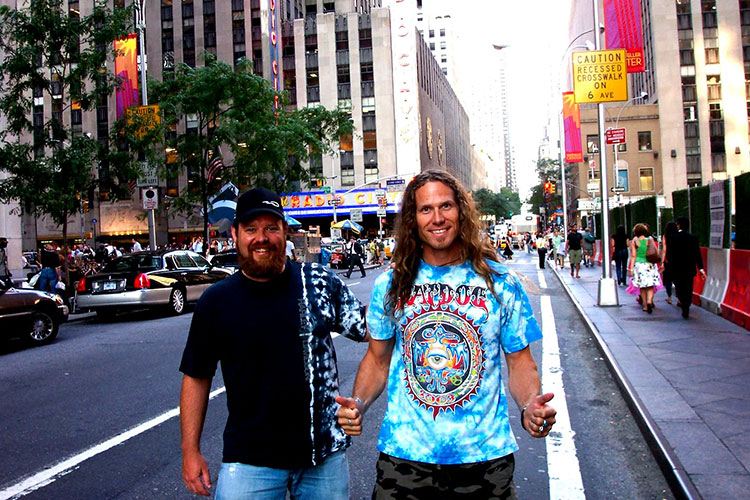 I have to give a little more space to these guys, considering they just marked their 20th anniversary as a band. In that time, they've built up a boggling arsenal of songs that's reached around 2,500 — from Johnny Cash and Bob Dylan to Taylor Swift and Coldplay.
The Hairfarmers average a whopping 250 shows a year, so you're likely to find those flowing locks during après, dinner, or as the main event at stages around Whistler during your stay.
Where to find them: Dusty's, Sidecut (at the Four Seasons), Garibaldi Lift Co. and Merlin's
Red Chair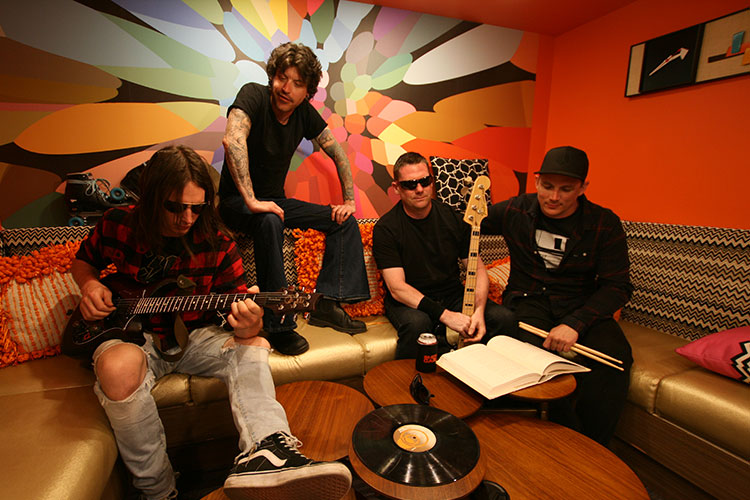 The ski bum look — think slouchy toque, baggy jeans, and a big hoodie — is the typical style of choice in Whistler. So, if you spot someone rocking a leather jacket on the Village Stroll you might have just had a Red Chair sighting.
These rockers released their debut EP, Give It All, a couple years back and you can catch a few of their raw, guitar-driven tracks alongside covers at their regular Friday night Tapley's gig.
Where to find them: Tapley's Neighbourhood Pub
Conor Fitzpatrick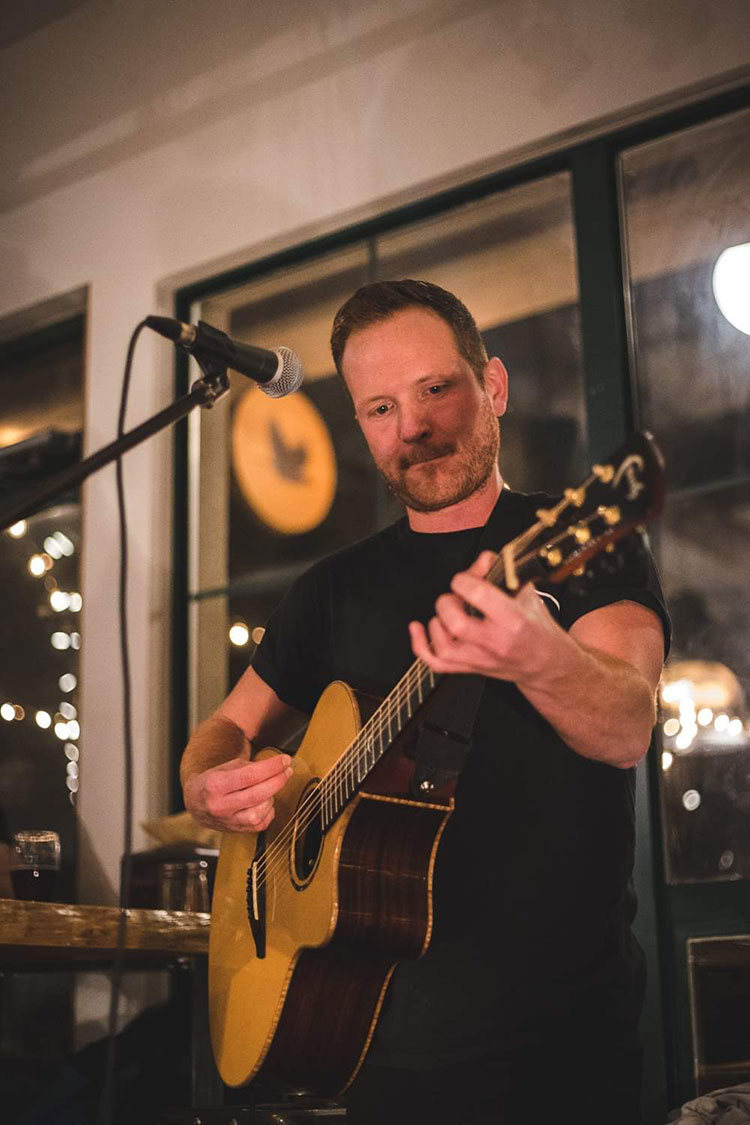 This Irish transplant has become a rising star in the last year. The singer-songwriter arrived in Whistler in 2018 with his guitar in hand and quickly secured a regular Wednesday gig at Cranked Espresso Bar (located in Rainbow, a five-minute drive north from Whistler Village) before winning second place at the 2019 Whistler Music Search at the Crystal Lounge last October.
One party trick he likes to pull out? He'll ask the audience to shout out songs and he'll do a "megamix" of those tunes mashed up into one.
Where to find him: Crystal Lounge and Cranked Espresso Bar
Lazy Ghost
If you can get tickets to see this up-and-coming garage rock outfit during your visit, snap them up immediately.
These guys released their debut album Snacks in January and they've been making waves ever since. With a loose, jangly vibe that's balanced by their tight musical chops, you might see them on stages around the country very soon.
Where to find them: Garfinkel's
Courageous Mountain Rangers
Bluegrass music seems like a niche genre, but between the lighting-fast banjo and the sweet blended harmonies, what's not to love?
The Courageous Mountain Rangers have assumed the tongue-in-cheek slogan "Whistler and Pemberton's best-looking acoustic music and bluegrass band" because, well, they're Whistler and Pemberton's only bluegrass group (as far as I know). By that measurement, they're also the area's best bluegrass band — an honour I'd happily give them even if they had competition.
Where to find them: Check their schedule online
Jenna Mae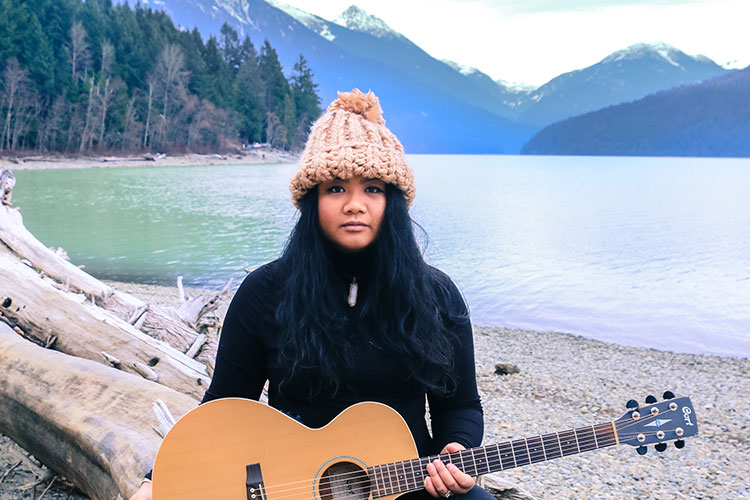 Alright, this list has been a little dude-heavy. Let's heap some love on Jenna Mae, whose big voice and R&B groove has earned her a long list of gigs in Whistler. Sometimes you'll find her performing solo, other times she's on stage with her backing band, The Groove Section, in tow. Marking a decade in the resort this year, she's worked hard to make music her full-time job — and it shows.
Where to find her: Crystal Lounge and Cranked Espresso Bar
Helen Hamilton
Helen left behind a full-time career as a musician in a UK party band to move to Whistler a few years ago. Since then, she's performed solo and as a duo — first as Ruby & Hale and, more recently, as Little Earthquakes. She has a penchant for dark electro-pop — and marries it with her soaring vocals — making her one to watch.
Where to find her: Crystal Lounge and Cranked Espresso Bar
Marble Canyon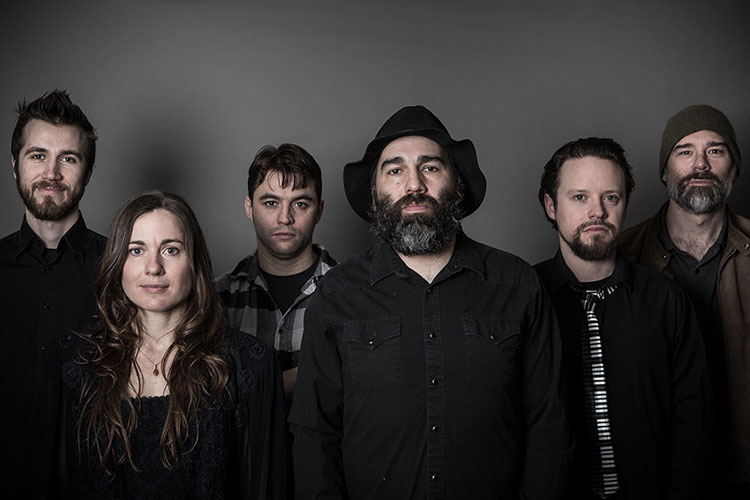 If alt-country strikes you as the domain of BC's neighbouring prairie province, Marble Canyon is here to make you think again. The six-piece band has two records to their name — including 2018's The Other Side — that succeeded in evoking an emotive, introspective vibe as complex as the Pacific Northwest from which it was birthed. Love stories, tales of leaving, and whiskey swigging abound.
Where to find them: Pemberton Hotel and Norman Rudy's in Squamish
Ruckus Deluxe
This duo is a strong contender for most interesting resume. Lead singer and acoustic guitar player Chad Oliver has played with Cirque du Soleil while Ian Cameron, who plays fiddle, electric guitar, and mandolin, has earned a Grammy nomination.
Sometimes Celtic, other times alt-country and rock, this pair has somewhat of a residency at the Dubh Linn Gate. If you're in the mood for dancing, check them out.
Where to find them: Dubh Linn Gate
Jam Nights
Did you bring your guitar (or maybe just your voice) to Whistler? Well, if you're keen to perform, there's no shortage of jam nights to check out. On Sundays at 9 PM, head over to the Crystal Lounge for Whistler's longest-running jam night and every Wednesday from 9 until 11:45 PM at Black's Pub. Keep your eyes open for other one-off open mics at bars and coffee shops around town too.
This list just scratches the surface of Whistler's bustling music scene. There's also the multi-talented Monty Biggins, reggae-rocker Stephen Vogler and long-time cover band Blame the Weekend, to name a few more. Use Whistler.com's event calendar and select après and nightlife to get a list of what's happening when you're in town.
The point: don't just go from the hill to your hotel; head out to the clubs, bars, and coffee shops while you're here to take in some real Whistler culture. For more après ideas, read: Karaoke, Pool, Trivia and Bingo: Après Fun in Whistler.