Whistler is an incredible place to come and let your hair down. There are endless days of skiing, apres and dining out. But did you know that it's also an amazing place to grow and push yourself by learning new things? There's a variety of courses you can do here, from outdoor skills that will help you safely explore the mountains to creative classes or workshops that will develop your artistic side.
Outdoor Education
Avalanche Skills Training – Whistler Blackcomb
Backcountry skiing is undoubtedly very attractive, but without the right training, it can be dangerous. To the uninitiated, avalanches can seemingly come from nowhere. The Avalanche Skills Training (AST) course will teach you how to read snow conditions and terrain to keep you safe while adventuring.
Only experienced skiers and snowboarders should venture into the backcountry. So this course is only suitable for intermediates and experts who are comfortable in all snow conditions. All students will need touring skis or a split board, with climbing skins, and ski poles with powder baskets. Students will be provided with an Avaluator v2.0 (CAC).
AST courses are also offered by Extremely Canadian and Mountain Skills Academy. The latter also offers AST courses for snowshoers, hikers and ice climbers. When you're ready to go beyond, there are also AST 2 courses and rescue clinics available.
Start Date: Various courses offered from November – April, 2020
Location: Carleton Lodge, 4280 Mountain Square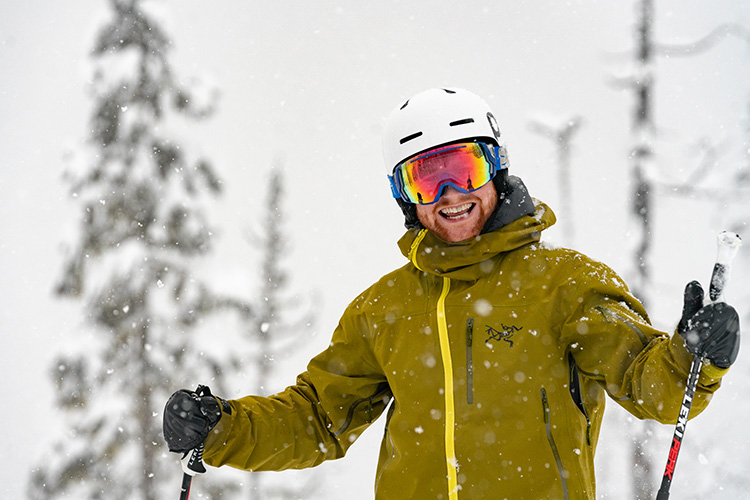 Ski / Snowboard Guide Training – Whistler Adventure School
The Guide Training Program from Whistler Adventure School lasts for six months and will consist of 157.5 hours of training. Once completed students will receive a Program Diploma and Canadian Avalanche Safety Levels 1 and 2 which will allow them to pursue a career in guiding. But be warned, find a job as a guide and you might never leave Whistler!
Start Date: Starting in November 2019
Location: Unit 5 – 1345 Alpha Lake Road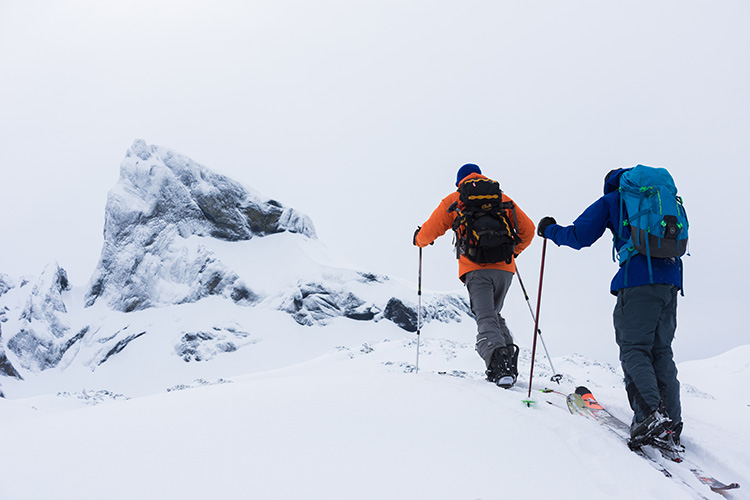 Crevasse Rescue / Glacier Travel – Extremely Canadian
The terrain in this part of the world can be unforgiving. Any extended trip into the backcountry will more than likely require some time spent on a glacier. While stunningly beautiful, glaciers can also pose a risk, if not treated carefully.
After completing the Crevasse Rescue / Glacier Travel course you'll be able to travel across glaciers safely and access areas that were previously beyond you. You'll also learn how to use ropes to ski safely and take part in crevasse rescues.
Start Date: The next course is December 14 and 15, 2019 with more dates in 2020.
Location: Carleton Lodge, 4280 Mountain Square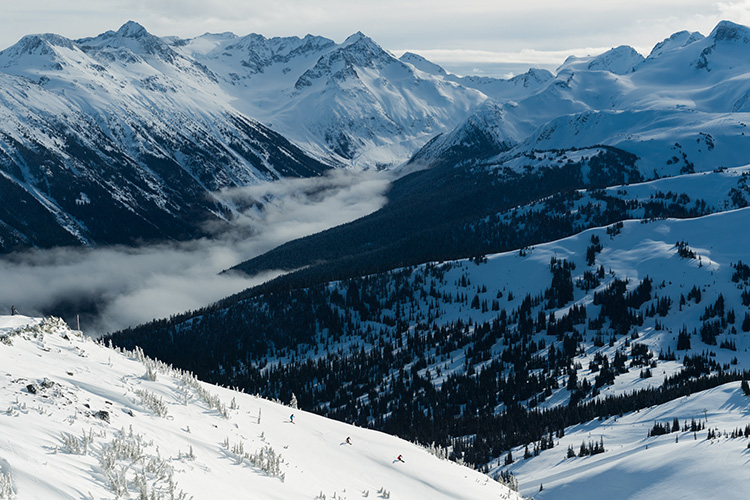 Creative Courses
Figure Drawing – Arts Whistler
It's a well-known fact that spending time in a beautiful setting such as Whistler can leave you inspired. Over the past 37 years, Arts Whistler has been busy bringing the joy of art and creativity to our idyllic town.
Aside from putting on exciting and intriguing exhibitions, they also run figure drawing classes every Wednesday and Thursday throughout winter. In these sessions, artists of all abilities will be able to sketch a live model. Just bring your pencil and paper, and join in on the fun!
Start Date: Wednesdays 6 PM, October 2, 2019 – April 29, 2020. Thursdays 10:30 AM, November 7 – April 30, 2020.
Location: Maury Young Arts Centre.
Art After Dark – Audain Art Museum
Do you prefer paints over pencils? Or like challenging yourself with new material? Then you have to check out the Audain Art Museum's Art After Dark Series. Artists of all ability levels are welcome, the theme changes weekly. Workshops are often inspired by current exhibitions but November is Community Repurpose Month, participants will work with everything from plastic bottles to bicycle spokes. All you need to bring is yourself and a creative mind, as all supplies are provided for you (you're welcome to bring your own materials if you have them). It's a guaranteed good Friday night out for you and your friends.
Start Date: Friday nights beginning November 1, 2019
Location: 4350 Blackcomb Way, Whistler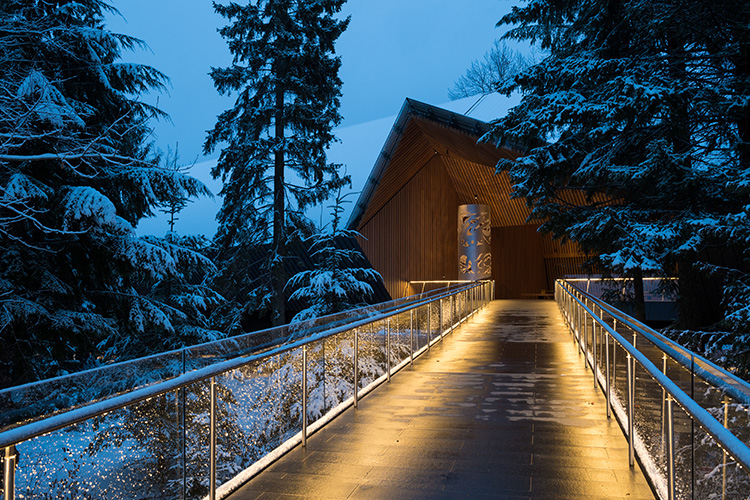 Various Workshops – Whistler Writers Festival
The Whistler Writers Festival is one of the highlights of the fall calendar here in Whistler. Not only will you have the chance to go to readings by incredible authors, but you'll also be able to take part in some of the many workshops.
You can learn how to quickly pitch your idea to publishers, how to come up with novel ideas, and much, much more! The Festival Pass gives you access to all readings and most workshops.
Start Date: October 17, 2019 – October 20, 2020
Price: Tickets for the festival and individual events can be bought online.
Location: Various venues throughout Whistler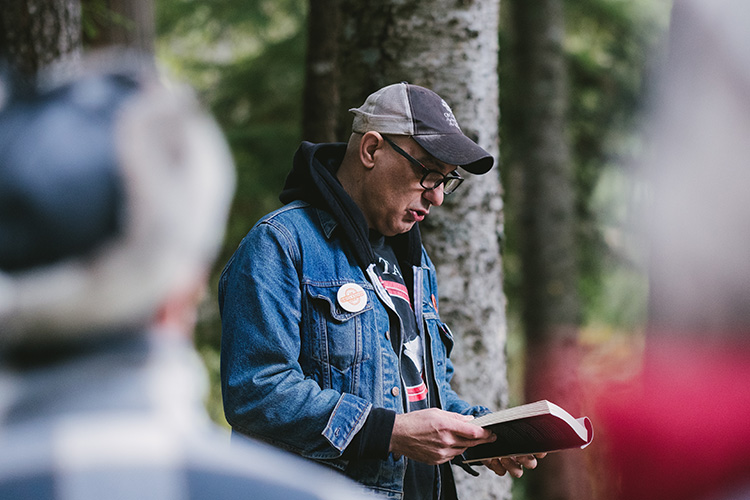 As you can see, there are many ways to "level up" in Whistler, wherever your passions lie! Explore deeper through the events calendar, outdoor course providers and the arts and culture attractions.
If all these courses have got your mind racing, head over to Whistler.com to start planning your stay.