Updated February 2020 with new dates.
When school breaks for summer, it's time to kick off the activities your kids have been looking forward to all year. Whether your kids want to learn a new skill, try something different, or get better at what they're already good at, Whistler has a summer camp for them. Drop-off the kids and go have your own Whistler adventure or spend some time relaxing at the spa, it's a win-win for the whole family!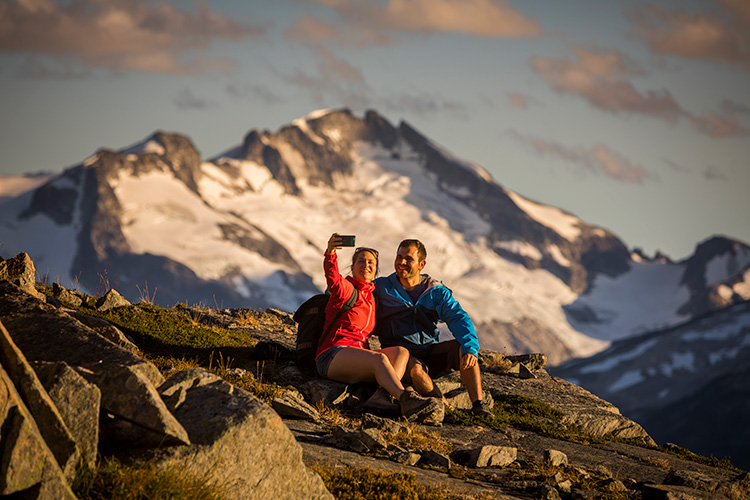 Whistler Sports Academy: Combo Camps
With one sport in the morning and another in the afternoon, the Combo Camps are, basically, multisport days for kids – it doesn't get more Whistler. These camps are a go-to for local families.
Campers can choose their sports in the morning, and then in the afternoon, most camps offer paddlesports (kayaking, stand-up paddleboarding, canoeing) on Alta and Green Lakes.
Choose from:
Mountain Bike Combo Camps
Tennis Combo Camps
Sailing Combo Camps
Improv Combo Camps
Adventure Camp Survivor Series
Dance Combo Camps (new!)
Warrior Combo Camps
Circus Combo Camps
Last year, Whistler Sports Academy launched camps for younger children too, the Kiddy Combo Camps. There are also Leadership Camps for teens over the age of 14 that offer a Junior Instructor Certification.
Ages: 3 – 5 years old for the Kiddy Combo Camps, 5 – 14 years old for the Kids Combo, and 14 plus years old for the Leadership Camps
Length: Daily drop-in, 5-day and 11 weeks
Dates: The camps run over various June to August dates | Register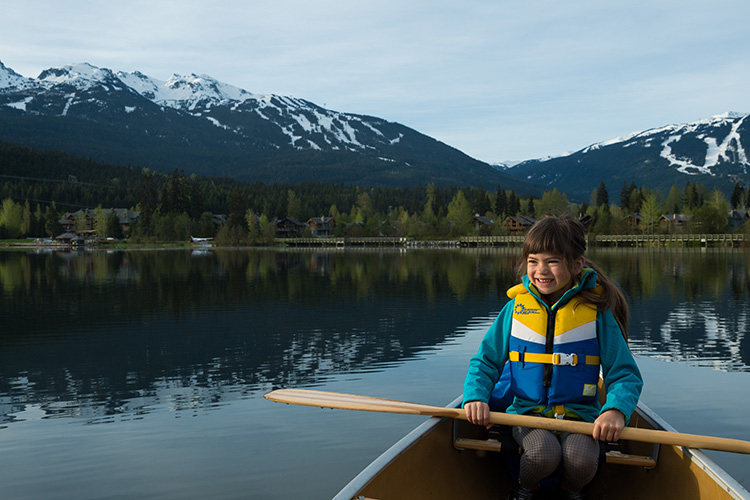 Resort Municipality of Whistler: Outdoor Camps
The Resort Municipality of Whistler runs camps for each age group:
Camp Action Adventure is for 4 – 6 year old kids, with visits to the water park, mini putt, the climbing gym and activities like kite making
Camp Summer Sunsations are for children who have completed kindergarten or Grade 1, with biking swimming, canoeing, and field trips
Camp Breakout is for kids in grades 2 – 7, with advanced biking, swimming, water activities and day trips
Ages: 4 years old – Grade 7
Length: 1 – 5 days, flexible registration
Dates: The camps run July – August (2020 dates TBD)
Register: In person at Meadow Park Sports Centre, by email kotg@whistler.ca or by phone 604-935-8370 | More Information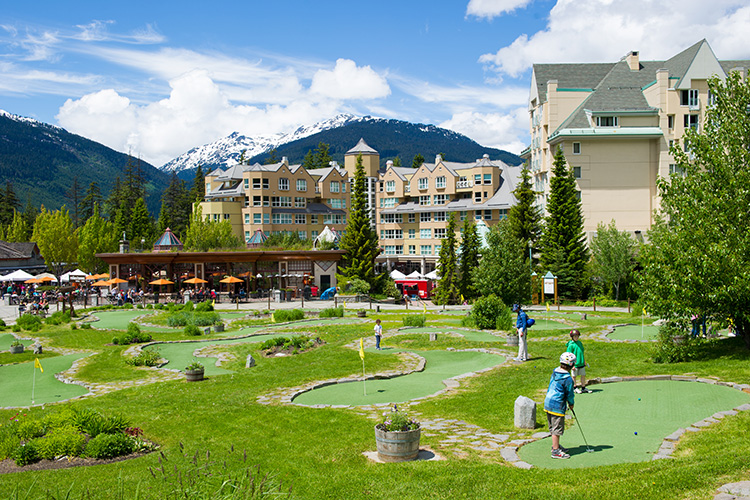 Evolve: Skateboard Camp and Scooter Camp
The Whistler Skateboard Camp and Whistler Scooter Camp from Evolve take place in the Whistler Skate Park. Campers work with coaches to improve their skills and then put them into practice during mini contests. In addition to skating and scootering, the campers get to do other fun activities like swimming and yoga.
Ages: 6 – 14 years old
Level: Beginner to intermediate
Length: 4 – 5 days depending on the camp
Dates: The camps run July 6 – August 31, 2020 | Register
Momentum Camps: Skiing and Snowboarding
If you're a skier, Momentum Camps need no introduction. Locals look forward to sending their children there since, well, they first consider having a family. Campers are coached on varied summer skiing terrain by renowned skiers, many of whom you'll have seen competing in the X Games and Olympics. Momentum offers; Slopestyle, Mogul, Big Mountain, Girls Week, Film + Photo Camps – and now Snowboard Camps. The camps include plenty of activities in the late afternoon and have a trampoline available for training in the evening.
Ages: 9 plus, the average age is 14 years old
Level: Campers should be able to make good parallel turns on the flats
Length: 8 – 9 days depending on the program
Dates: The camps run June 20 – July 20, 2020 | Register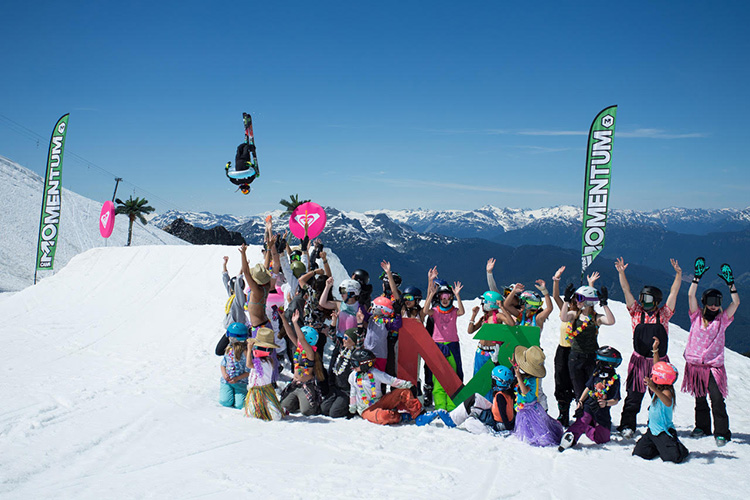 The Core: Climbing Camps
Whistler Core offers two different summer camps. The Core Kid's Morning Camp (for ages 6 and up) offers indoor climbing at their gym, in the heart of Whistler Village, and outdoor activities and games.
The Rock Solid 2 Day Outdoor Climbing Camps start with indoor climbing at The Core, a visit to the Family Adventure Zone at the base of Blackcomb Mountain, slacklining and games like Frisbee. The second day has outdoor climbing at Cal Cheak and a high ropes course with an optional "leap of faith" from high in the trees.
If your kid is the kind that climbs everything in sight, they'll love these camps.
Level: All
Length: Daily and 2-day
Dates: The single and two-day camps run June – September| Register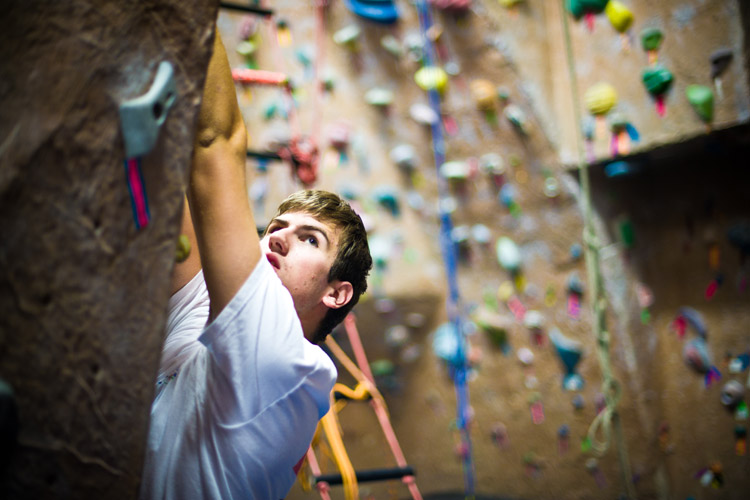 DFX: Bike Camps
Whistler is one of the best mountain biking locations in the world, so it's no surprise that the DFX Kids Bike Camps are extremely popular with local families. These camps are led by certified coaches and offer a mix of cross-country riding and downhill mountain biking (when the riders are ready).
Ages: 5 – 14 years old
Levels: Beginner to expert (beginners must be able to ride a bike and brake)
Length: 5-day
Dates: The camps run June 22 – September 4, 2020 | Register
Audain Art Museum: Summer Creative Camps
The architecturally stunning Audain Art Museum has several art camps that focus on colour theory, Whistler's mountainous landscape, architecture and people. The camps include various art disciplines including painting, printmaking, sculpture, 3D construction and more.
Ages: 6 – 13 years old
Length: 5-day
Dates: 2020 dates TBD | Register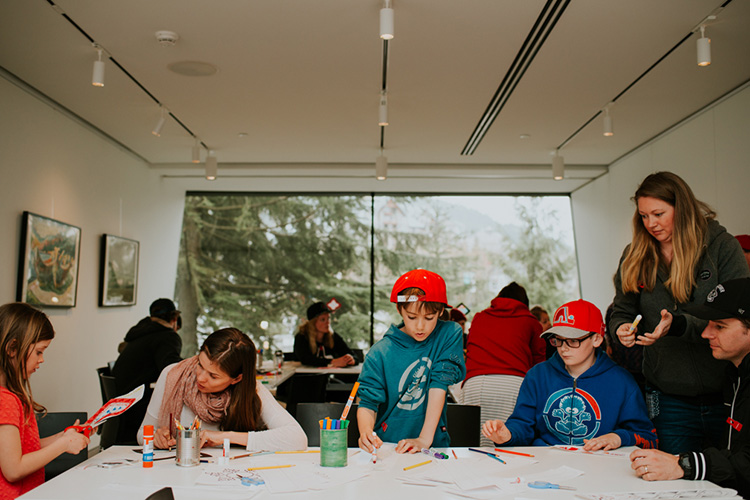 But that's not all! Whistler also offers: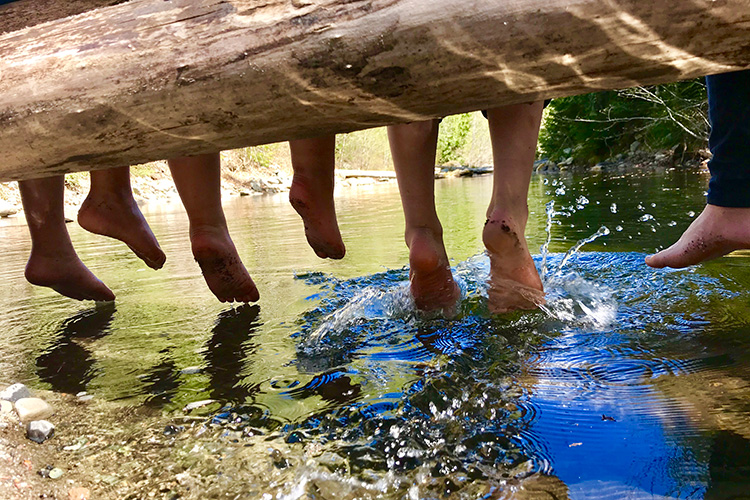 Want to find more activities for kids in Whistler? Whistler.com has all you need to know about planning a family-friendly trip to Whistler.