This Canada Day, The Tenors are bringing their blend of contemporary pop with a hint of classical thrown-in to the Whistler Olympic Plaza stage.
The trio of homegrown singers are known for their perfect harmonies and powerful songs that appeal to all ages and musical tastes. If you ran into any of The Tenors in the Village, they'd seem like your regular down-to-earth, outdoor-loving Canadians. You wouldn't guess at the powerful voices they unleash onstage.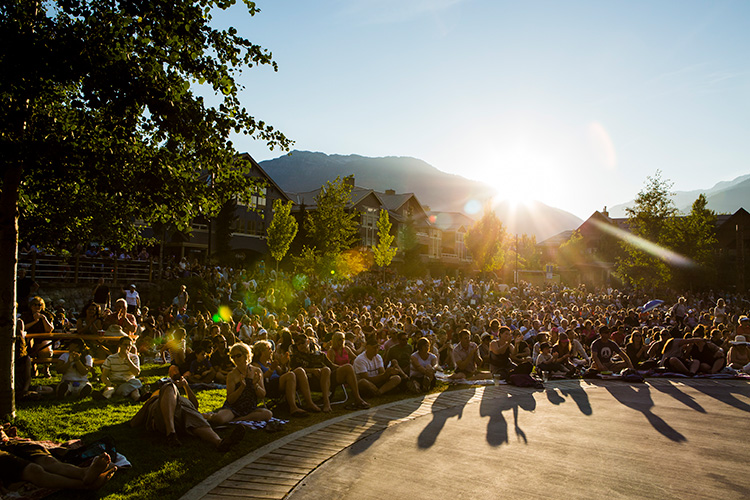 We caught up with the trio to see if they could give the Insider the scoop on who they are, where they find inspiration  and what we can expect at the upcoming Canada Day performance.
For the people that are hearing about you for the first time, how would you describe yourselves and your music?
Fraser Walters (FW): We are three distinct but complementary personalities and we are passionate musical creators who join together to celebrate great songs and write new music for our audience. We take pride in our live concert presentations mixing nostalgic covers, epic melodies, new works, and stories from our vast experiences of travelling the globe for over 10 years together!
Before we walk on stage, we remind each other it could be an audience member's first show or someone's last, so we always give it 100%.
View this post on Instagram
Who are some of your biggest musical influences?
FW: Having three guys from varied backgrounds it literally ranges from Bowie to Benny Blanco, Copland to Cohen, and Puccini to The Police. When we make an album the list starts with hundreds of songs that get narrowed down to the final 10 or 12 that you see on a record. Many of the people we look up to started by performing other people's music and doing so has definitely helped us hone our songwriting craft over the years.
What are you most looking forward to doing or seeing while you're in Whistler?
Victor Micallef (VM): For one, the Canada Day concert should be a blast! We can't wait to be out on that stage, nestled in an absolutely glorious setting, sharing our pride and having fun with our fellow Canadians! Besides the performance, it will be a real treat for us to spend a few days of leisure [time] outdoors with our families. We can't think of a better way to reconnect with nature and our beautiful country.
View this post on Instagram
Whistler is known for its adventurous spirit. What's the most adventurous thing you've done?
FW: Flying in death-defying aerobatic planes and skydiving are definitely on the list. And between Clifton's family-owned heli-adventure resort at Nimmo Bay, Victor's family's international travel schedule and Fraser's yearly surfing or backcountry / heli-skiing trips, we've got the adventure bug no doubt.
As a group, what inspires you? Is there anything essential to your creative process?
Clifton Murray (CM): As a group we are inspired by connection, the connection of all of humanity's common experiences, and the variety within them. We see ourselves as pursuers of the common ground. No matter where you come from or who you have become, we can all relate to certain fundamentals in life. Through our music and our writing, we aim to give the listener a glimpse into what binds us together, and also what challenges us, in hopes that we can make this world a more loving and compassionate place.
We are so fortunate to travel all over the globe, being welcomed into homes and cultures that are seemingly foreign to our own. We meet so many different people along the way: colleagues, contemporaries, fans, friends, and clients and we listen for the common threads between them all to weave together a song or a story that we can all relate to. It's our shared experiences of love, loss, fear, courage, and passion that make us a global family.
With regards to what's essential to our creative process, it would be a healthy debate on the heart of the matter at hand. The songs we write or the ones we choose from may not answer every question, but they hopefully present them in a way that gives reason for honest pause and reflection.
View this post on Instagram
As fellow Canadians, how do you celebrate Canada Day? What does it mean to you?
CM: As Canadians, we are usually celebrating the privilege to live in this great country. Often we are in a public square with thousands of people from all walks of life singing songs with fellow Canadians by Canadians. To be at the epicentre of these revered and jubilant occasions gives us immense pride in our country and a great sense of gratitude for who we are as a people.  
Can you tell us anything about your Canada Day performance in Whistler?
VM: We have to admit that we always love to save some element of surprise for the audience. However, we can definitely say that we want the concert to be entertaining. The program will include songs that will get people moving, hits from the past and the present, some of our own originals, as well as songs that will pay homage to some of the greatest Canadian icons of our time. We can't wait to be a part of the celebrations!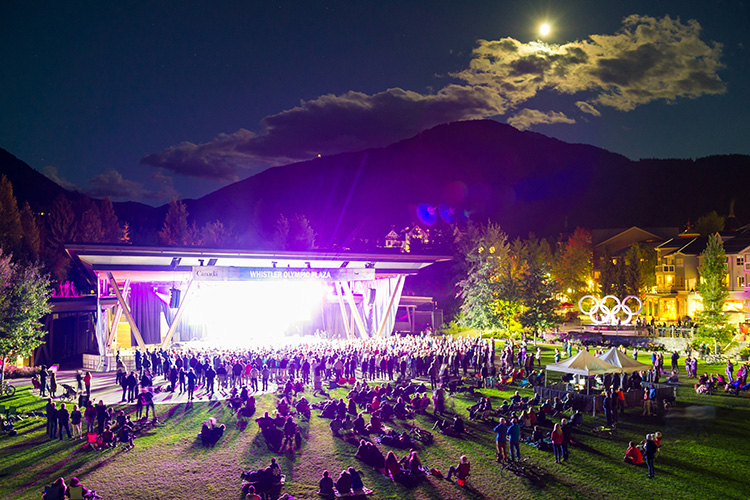 We can't wait either. With their heartfelt singing style against an oh-so-Canadian mountain backdrop, it'd be hard not to feel a little swell of national pride, whether you're a born and raised Canadian or embracing the holiday as a visiting, honourary Canadian.
The Tenors will be playing a free concert at Whistler Olympic Plaza on July 1, 2019 at 8 PM. Haven't planned your Canada Day long weekend trip yet? Don't wait! Head over to Whistler.com now to book your stay and activities.