Tough Mudder is no longer held in Whistler, but there are plenty more fantastic adventure events that will get you out of your comfort zone!
There are 3 types of fun you can have in the outdoors:
Type 1 is enjoyable the entire time you're doing it. It never sucks, and given the choice you wouldn't want it to end. Example: Spending the day at the beach.
Type 2 can sometimes suck while you're doing it, but when you're done you feel a huge sense of relief and accomplishment. Example: Hiking a mountain.
Type 3 is Type 2 fun gone completely wrong. The experience will suck the entire time you're doing it, and when finished you swear that you'll never do anything like that again. Example: Taking a "shortcut" and bushwhacking for 5 hours.
In Whistler, we're big fans of Type 2 fun and if you're reading this there is a good chance you share the feeling. Tackling the Tough Mudder course has become a June staple for hoards of adventure seekers who want to test their might on this muddy challenge. If you're one of the wonderfully crazy people who will be lining up at the starting line on June 16 or 17 this year, or you're still sitting on the fence trying to decide, we've put together some tips to help you get ready.
1. Assemble Your Crew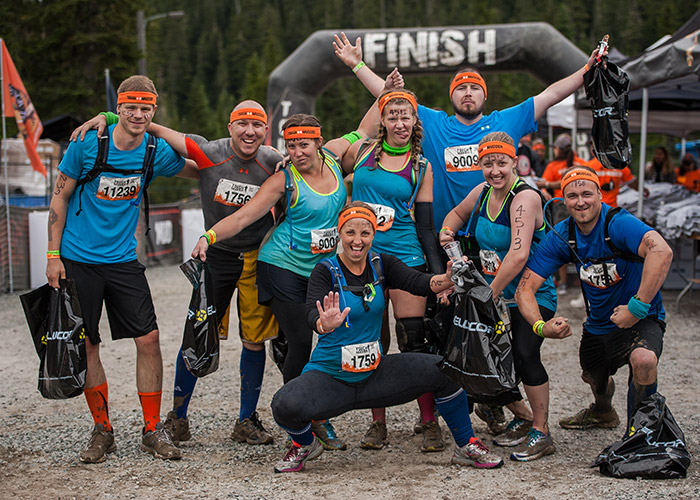 At any Tough Mudder, teamwork really does make the dream work. Ideally this event is done with a pre-planned team that will run the whole event together. If none of your friends are crazy enough to do this, there is no need to worry, you'll find similar people at the first obstacle that you can help/get help from as needed.
For your team, you should look for people with a similar fitness level, complimentary skills, and supportive attitudes. They will be the people giving you a hand up when needed, and lifting your spirits when slogging belly down through the mud. Also, finding a crew with a good sense of humour can go a long way when you find yourself neck deep in ice cold water.
2. Choose Your Adventure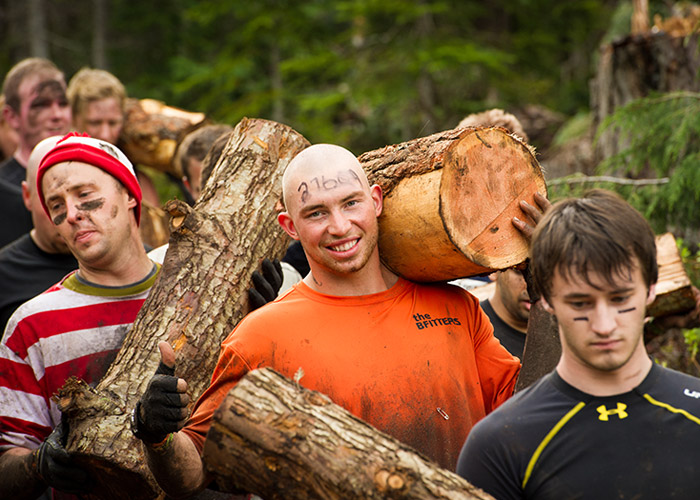 Like with marathons, there are varying level challenges that you can sign up for. The classic is Tough Mudder, think of it as the marathon of this event. If you're looking for a lighter challenge there you can sign up for the Tough Mudder Half. If all of this sounds too easy, or you've done this event before and you're looking for a new challenge, they also have Tougher Mudder.
3. Train Your Full Body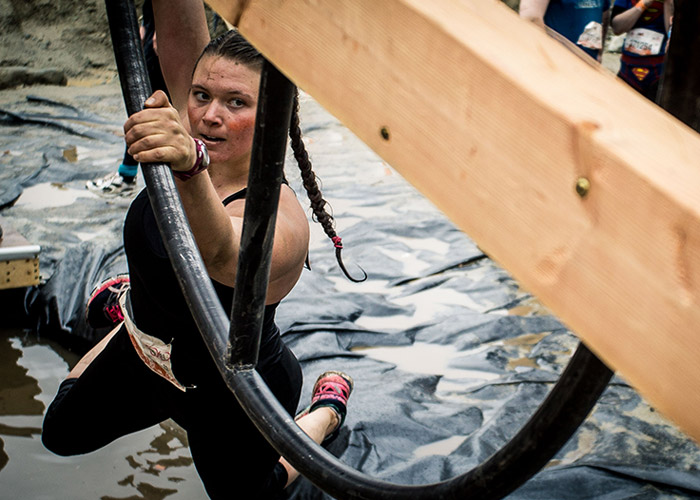 To keep this challenging event from feeling like true torture, I recommend fitting in some training beforehand. Many people get in shape with running and cardio, but forget to weight train. You can spot them as the ones struggling with noodle arms at the first obstacle.
When preparing for this year's Tough Mudder remember to train with all of the obstacles in mind. You're going to want to be able to hang, swing and jump over everything the course can throw at you. Need help training? Check out our guide to getting fit this spring, and remember our local gyms are specialists at training well-rounded athletes.
4. Dress for Success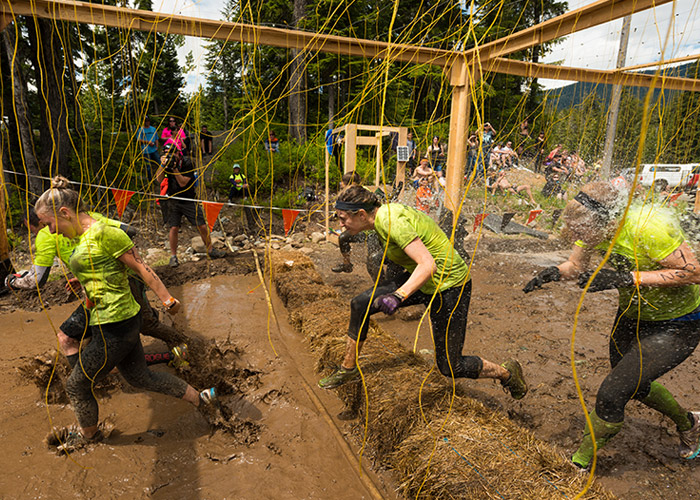 Dressing for a Tough Mudder creates challenges you just don't get at an average running race. You'll be dealing with mud, hills and icy water. Here are some packing tips to help you out:
Avoid cotton. I was once given the survivalist advice that "cotton kills", because when wet it will continue to pull heat from your body. I'll admit, in this case this feels a little dramatic, but worth considering when packing. I recommend wearing a wicking synthetic. Your winter ski thermals do a great job in a pinch.
Cover up. Even if it is a warm day you should wear a thin long-sleeved shirt and pants. You'll be crawling through the mud and over obstacles. Your clothes will help protect you from minor cuts and scrapes.
Wear gloves. Your hands will be slippery and wet, making it hard to hold on to elements like monkey bars. A pair of grippy gloves, like bike gloves, will help you hold on tight. Don't forget to test 'em out before the day so you know how they go.
Trail running shoes. Regular running shoes will get the job done, but if you have them you should bring trail running shoes. They have a deeper tread on the sole to help you grip in slippery mud, something your road running shoes aren't really made to deal with.
A bucket. When finished it can be tempting to throw out all of your muddy gear. For the sake of the environment, pack a bucket to transport everything home. A quick hose-off and a wash, and you keep using it.
A smile. Remember why you signed up, and when times get tough it's easier to laugh than cry.
5. Fuel Up
You've trained your body into a finely-tuned machine, now it's time to put some premium fuel into it. The night before the event you should eat a hearty meal for energy you can tap into when racing. Our village is filled with dining options to satisfy all tastes and dietary needs.
If you're planning on doing some mountain sightseeing while here, I recommend having your pre-race team dinner at the Mountain Top Summer Feast. The first official date for this dinner is June 22, but they are offering a special early feast on June 16 for Mudder weekend.
6. Remember to Celebrate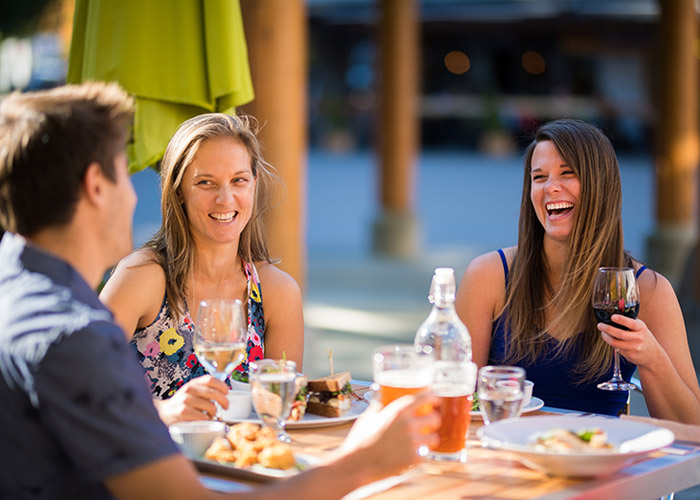 You've worked hard and earned a celebration. You can revel with a few casual patio drinks, or stay out and dance all night if your poor legs can take it. Learn more about our amazing après and nightlife options.
7. Rest and Recover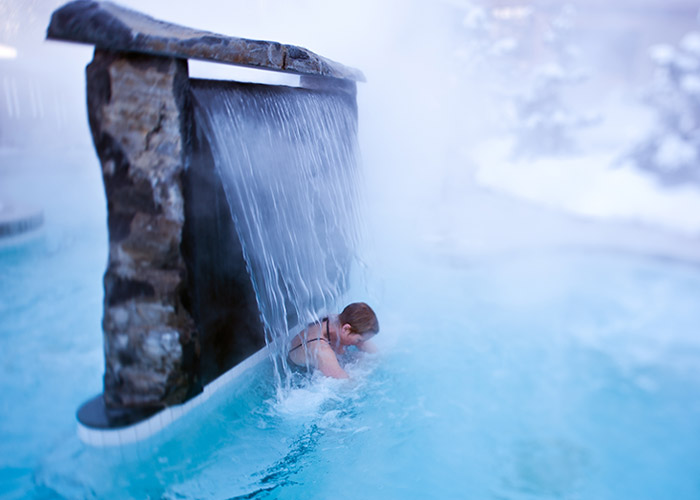 You can save yourself some sore muscles with some quality recovery. I recommend stopping by the Scandinave Spa before you head back home for some hydrotherapy. You'll love the hot tubs, but it's the cold plunges that will really help you heal. Alternately, level up and book a massage at any of Whistler's spas.
Ready to take the plunge? Find more information and event accommodation on Whistler.com.