Warm spring days with seemingly endless sunshine beg you to play outside longer. When you can ski, bike, hike, golf, climb and paddle in a single day it's hard to choose just one, so why would you? Our mountains ache to be explored and as they lose their winter coat of white the trails, rock and water are that much more appealing – fresh and ready to be explored again!
The only potential hiccup? Maybe you haven't been so active over the winter (aside from pow slashing) and the rest of your body could use a little bit of TLC to get ready for those upcoming multisport days. In order to properly welcome spring and tackle all it has to offer it's a good idea start cross training now so you can endlessly explore as soon as the weather allows for it.
Cool days and defrosting trails  don't exactly encourage intense outdoor fitness, so it's probably best to move your cross training indoors for a few weeks before the thaw of fun opens the outdoors for a new season – here's few ideas to get the blood moving again: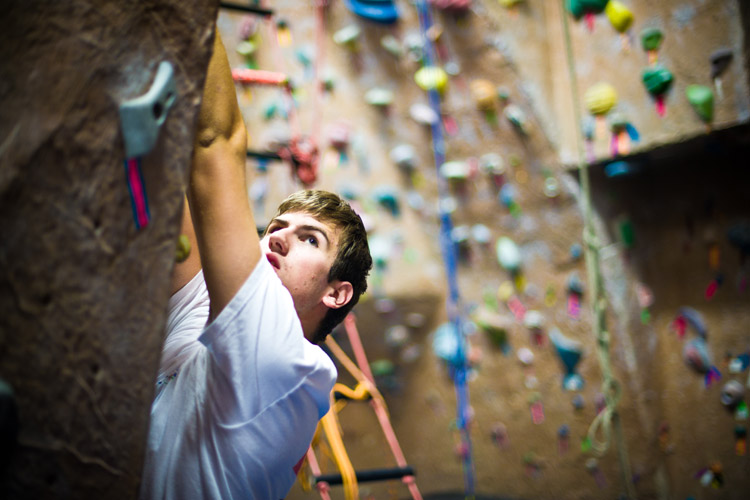 Indoor Climbing
Rock lover or not, indoor climbing is an incredible cross-over activity – especially for the upper body that may or may not have been neglected this past winter. Climbing also offers an opportunity to work on balance and body awareness great for both biking, golfing and of course mountaineering. Understanding the mechanics of shifting body weight and toughening up that grip will get you in shape for summer without even realizing you're getting a killer work out in – the best kind of training!
The Whistler Core Climbing and Fitness Gym, has an indoor climbing area that has both auto belay and regular ropes on the walls so partner or no partner you can get your climb on. There is also a bouldering section and a slack line set up to relieve your arms when they're feeling pumped and shift your focus to balance and improving your fancy footwork. Check out more climbing options in Whistler here.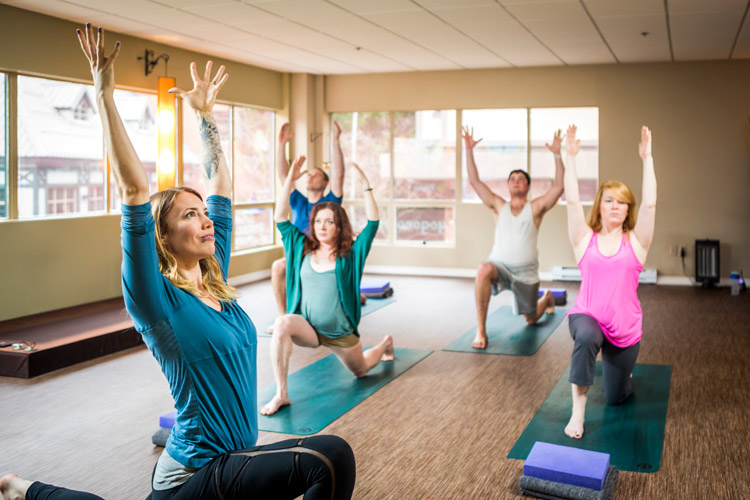 Yoga
Yoga is a well-rounded activity that will easily prep you for that summer endurance and strength you crave. Yoga ranges from hot and intense to slow and methodical in order to prep you for whatever sport is calling your name or recover from those cross-training sessions. The yoga community in Whistler is thriving and welcoming to newcomers and long time yogis alike.
Take advantage of the quiet time it offers to forget about copious amounts of FOMO that you have to deal with on the daily being in Whistler. Get limber, balanced and strong for whatever summer brings you. Not just a great spring activity,  yoga is a great cross-training tool for any sport so don't shy away from adding it to your regular routine. Yogacara is a popular local option, and it's worth checking out the Whistler wellness event listings for classes held in unique spaces like the Audain Art Museum, The Squamish Lil'Wat Cultural Centre and more.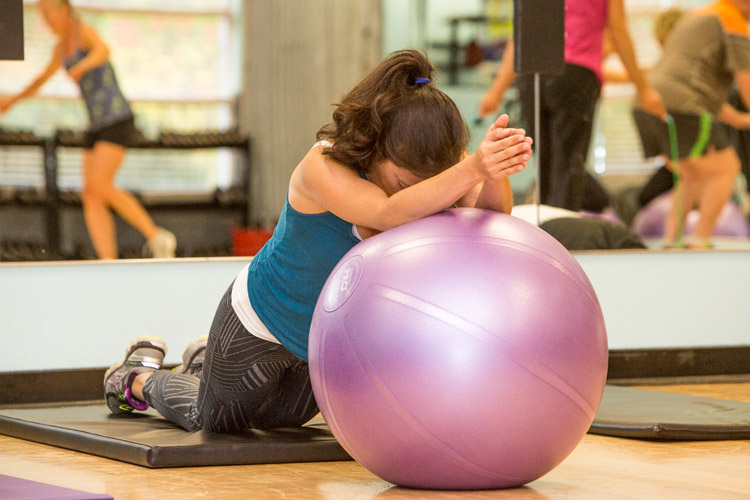 Gyms
Local gyms including Meadow Park, the Core and Whistler Creek Athletic Club all offer indoor training amenities like free weights, weight machines, cardio equipment and space to craft your own mat workout. Need a littler refresher on what to do to get ready for those multisport days? Each gym has a long list of professionally trained personal trainers that can get you set in the right direction or test out some of the weekly classes offered at both Meadow Park and The Core. Check out your hotel gym or try Meadow Park Sports Centre, Altitude Fitness and The Core.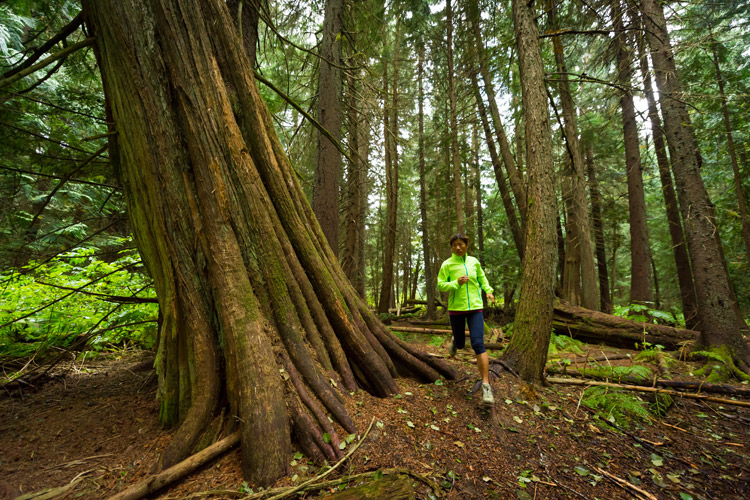 Get Outside
When the sun starts to work its magic the Valley Trail is the first thing to clear – with the help of the Whistler RMOW and their plow that is! Even if it's just hitting the pavement you can get in some long distance runs and bike rides to get things started. The Rainbow Trails and Lost Lake trail network will be next to melt, so keep tabs on those for some early season hiking and take advantage of outdoor workouts to get you in the mood for long days of playing.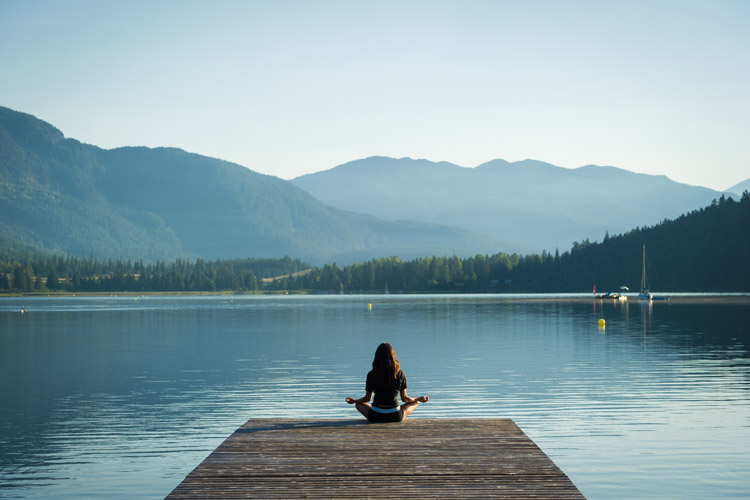 BONUS: Spas and Body Work
To get fitter faster those recovery days are as important as the workout, so make sure you make time to hit the spa and get that massage, sweat it out in a sauna and soak in a healing hot tub. Now is also the time to address any old or new injuries to ensure you are in tip top condition, and with a roster of health professionals from Olympic-team-level physiotherapists to doctors of Traditional Chinese Medicine and Acupuncture you're sure to find the wellness support you need here in Whistler.
Bring on the Spring
Spring brings us a rare opportunity to embrace winter and summer activities at the same time. There's nothing we love more than jam packing our day with the outdoors.  Read more about the "Whistler Tri" here or share your multisport days with us by tagging @GoWhistler to show us what you get up to this spring!
Spring is the season of awesome and we're getting ready to dine, play and revel this May. For more information and spring deals on activities, meals and accommodation visit Whistler.com.