Enjoying a long relaxed meal with friends or family is one of life's great pleasures. But often on vacation time can be tight, and sometimes you simply need to eat. Just because you're tight on time doesn't mean you need to sacrifice taste. Discover some great grab and go options in Whistler's restaurants and cafes that will satisfy your cravings without eating up your time.
Hearty
When adventuring in the mountains food = fuel. A quick stop at Ingrid's for a home-style sandwich, or a filling wrap from Mogul's will leave you satisfied for hours of adventuring.
Got a hankering for poutine? Zog's in Skiers Plaza will leave you satisfied…(just follow the smell of gently cooked onions). At the other end of town Splitz Grill does some of the best burgers around.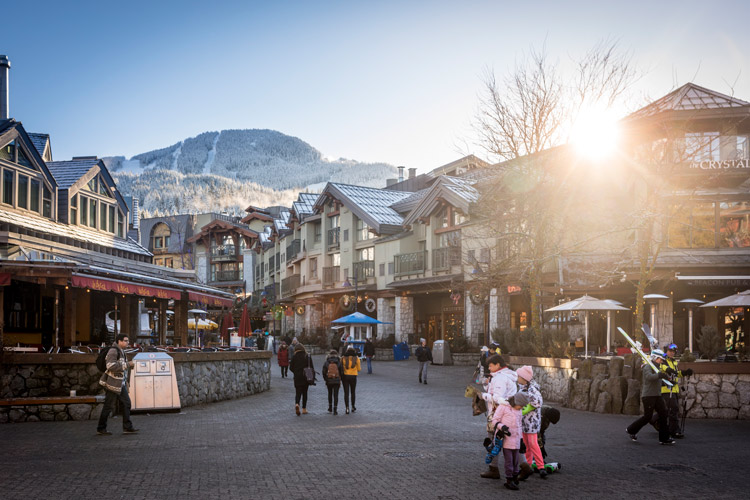 Health Conscious
Being on vacation doesn't mean you have to give up your clean eating routine. If you crave something tasty, quick, and healthy, stop by The Green Moustache for one of their locally famous Buddha bowls or Naked Sprout for juices and salads galore.
Over at La Cantina, the burritos, salads and tacos are served with speed and a solid serving of vegetables and flavour.
Inexpensive
All around the world you can count on pizza for a quick bite that's easy on the wallet. Avalanche Pizza is partway along the Village Stroll for a mid-shop snack, and Fat Tony's is the classic late night pizza place with locations within steps of local nightclubs near Skier's Plaza and the Conference Centre. If you're hungry after attempting the Escape! Whistler rooms, Misty Mountain Pizza is right at the exit for a slice while Gnarly Roots Pizza can be found right across from the Whistler Olympic Plaza skating rink.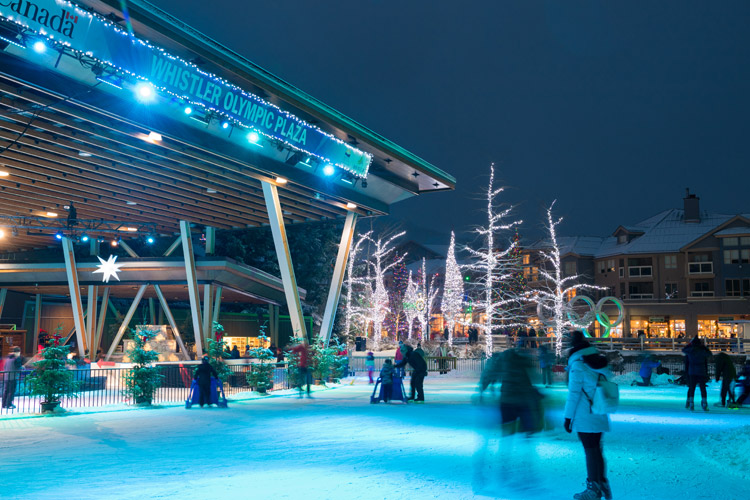 Warming
Our weather here in Whistler tends to be a little warmer than most ski destinations, but if you've come from a warm climate, it can still take some getting used to. A piping hot soup is the perfect way to warm yourself from the inside.
Swing by Main St Noodles, or Harajuku Izakaya for a wide range of tasty options. You can even get your meal to go so you can enjoy it fire-side at Whistler Olympic Plaza.
Rolled
Sushi is another popular, prepackaged meal – check out the grocery stores, Sushi to Go in the Whistler Visitor Centre and Harajuku Izakaya.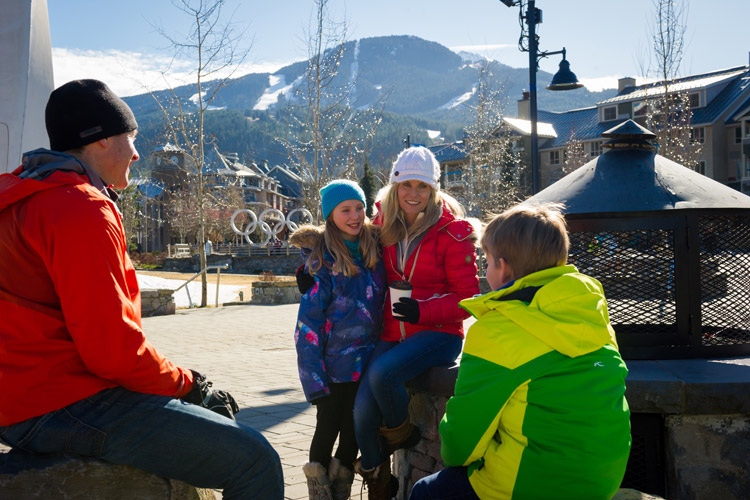 Packable
Duck into any of the cafes or supermarkets in town and check out their deli counter – most places keep a selection of freshly made sandwiches, wraps and salads ready for grab-and-go appetites.
Unique
At its heart Whistler really is a small town. We love our local businesses, and you can discover some pretty amazing spots tucked away in the village. Treat yourself to a taste of Australia at Peaked Pies where serve a range of Aussie treats. Or, if you have a sweet tooth, Hot Buns Bakery is a must stop spot to try their famous cinnamon buns.
On Mountain
When you're here for a ski vacation you're going to want to maximize your time on the slopes. To have a quick lunch, stop by the Roundhouse Lodge on Whistler or the Rendezvous on Blackcomb for a pre-packaged sandwich. You can take it with you and enjoy it on a chairlift ride for the best views you'll ever have with lunch.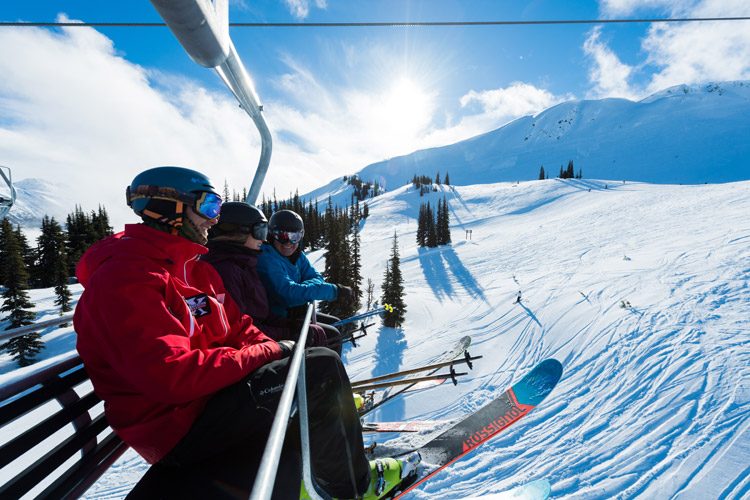 Fast
Last but not least, there's a ton of popular fast food restaurants in town if you have a hankering for a favourite dish.
Check out the full list of Whistler dining options here and for those days where time isn't of the essence, consider a relaxing brunch…