Guest Blogger: Dee Raffo
It may not always be true but in the case of Whistler Cornucopia, BIGGER is better!
Cornucopia is presented once again by BlueShore Financial and for its 17th year, Whistler's annual food and drink festival is expanding from a three-day event into an eleven-day extravaganza running November 7-17, 2013. That's an extra week of events and galas for gourmands of all levels to sip, sample, savour and nourish. As always there are a number of fresh events on the Cornucopia menu to push the palate and keep things interesting but the biggest new kid on the block is an event line entitled "Nourish," which features a distinct wellness angle aimed at creating equilibrium with the indulgent nature of the festival.
Sue Eckersley's Festival Favourites
Cornucopia's Director reveals her top picks
House Party: Celebrate Argentina – "It brings the flare of Argentinian culture to Whistler for the night, plus the Sidecut team are there with their epic meaty bites."
WOW Wines! – "You get to sample all those bubblies and wines you'd usually save for a special occasion."
CRUSH Gala Grand Tasting – "It's a room full of amazing wine, what more can I say?"
"That the festival is solely about food and booze is a misconception I wanted to tackle this year," says Cornucopuia festival director Sue Eckersley. "It seemed like a natural fit to bring a more nourishing element to Cornucopia and this has led to some really intriguing new events." With 35 Nourish events on the program, Sue adds that one of the goals was to keep the line-up relevant and contemporary. "We have sessions on pediatric allergies and paleo cuisine," she says, "because that is what people are talking about these days."
Other Nourish events to look forward to include Feng Shui: The Art of the Table which focuses on using the ancient Chinese philosophy of harmony with one's environment to host the perfect dinner party for your friends, and their Chi. The Farmer's Table Lunch Workshop builds on the ever-growing locavore movement as local Sea to Sky Farmers share their wares while chefs teach tricks on how to brighten up those everyday veggie dishes and utilize some of the more obscure items found in the garden. And speaking of local, Healing Arts of the First Nations features leaders from the Squamish and Lil'wat peoples teaching about the bounty of nature and the land's ability to heal that which ails us. the Squamish and Lil'wat nations have been living in this area for thousands of years so they have definitely picked up some good local tricks and knowledge.
Professional Advice: The "Wine Diva" Speaks
Known internationally as the "Wine Diva", Daenna Van Mulligen has been a Cornucopia judge, panelist and seminar leader since 2007 and is known for her pretense-free approach to anything she can swirl, gulp, or otherwise legally consume.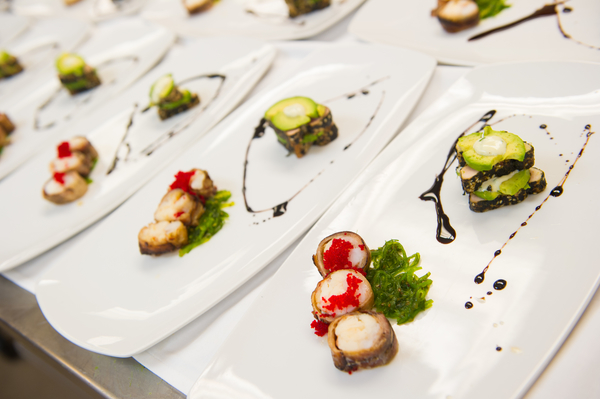 Of course, the Nourish series isn't the only fresh idea cooked up by the Cornucopia programmers for 2013. Other new and noteworthy events include a seminar on the pleasures and perils of Absinthe, a tantalizing menu of local comfort foods paired with cocktails from Pemberton Organic Distillery, and the sure-to-be-popular Craft Beer for Wine Lovers seminar will see entertaining aficionados of both great beverages compare and cross-examine popular wines with like-minded craft beers.
Overall it seems Cornucopia 2013 will be all about balance. Eleven days to indulge, nourish, learn and connect while exploring new events and revisiting old favourites. Pacing will be key and hopefully some of the tips and recommendations below will help ensure no one bites off more than they can chew. Play safe and have fun!
Get all the details and tickets for Whistler Cornucopia: presented by BlueShore Financial plus great accommodation deals at Whistler.com.
Local's Perspective: Helpful Tips & Must-Hits
"For me Cornucopia is about enjoying the passion of life through food, wine, family and friends," says local Shaw TV Reporter and Producer and longtime Cornucopia attendee Nicole Fitzgerald. "It's about letting go, over-indulging a little bit and dusting off those high heels."
Must-Hit: House Party— Best of BC – The biggest bang for your buck. It's the Cornucopia kick-off party and a great way to catch up with everyone.
Tip: Endurance – Be careful with your event scheduling. A little extra time to sleep and relax in the morning is integral to good event stamina.
Fave: Night Market:Taste of Asia – Sake tasting and zucchini pasta. Enough said.
Fave: Winery Dinners / Chef's Table Luncheons – These are always memorable andyou learn a ton but the intimacy of being able to speak with true experts is what really sets them apart.
Tip: Explore – This is Whistler, get extreme. Step outside your comfort zone with a seminar about a region you've never explored or a wine you've never tried. Also check out some of the free events like the tension-fuelled Whistler Chef's Challenge.