Are we loving Whistler to death? It's a tricky question for a tourism organization tasked with promoting this incredible world-renowned resort. But, uncomfortable conversations are a catalyst for positive change. 
In Whistler, we are inspired by the pristine beauty of our surroundings. Nestled in the Coast Mountain range, amongst lush temperate rainforest, jagged peaks, and sparkling lakes, this magnificent landscape is a daily reminder of what's at stake if we don't take steps to protect nature. We invite you to explore this wonderful community…just don't love it to death. 
The Impacts Felt in Whistler and Around the World
Just like many popular tourism destinations around the world, Whistler and neighbouring Sea-to-Sky communities grapple with the impacts of sustained visitation and population growth. This is leading to many issues, such as increased Search and Rescue incidents, crowding, human-wildlife conflict, improper disposal of garbage and human waste, and disrespectful land use. It's important to note that we are all responsible for these impacts – visitors and residents alike. 
Respecting and Protecting Where We Play
The answer to these somewhat existential questions is not about shutting our doors to the world but rather inspiring more conscious behaviour as a collective. We're working with many partners in the Sea-to-Sky Corridor to strike a balance between sustainable tourism and preserving the natural world for future generations. 
Enter Don't Love It To Death, a new program by the Sea-to-Sky Destination Management Council, that aims to educate residents and visitors about their individual and societal impacts. The goal is to raise awareness and connect people with resources that inspire them to become more mindful and respectful when they recreate. 
"Whether you live here, or visit Whistler, you can't help being captivated by the beauty of this wild and rugged place. Don't Love It To Death heeds the warning that we must tread lightly and reduce our impacts to preserve what we love for generations," says Tory Kargl, VP Destination & Market Development, Tourism Whistler and a member of the Don't Love It To Death committee. "Residents and visitors have a role to play in respecting and protecting natural spaces. But, more importantly, the program reminds us that we must all become part of the solution." 
The Origins of Don't Love It To Death
The Don't Love It To Death program is the result of more than two years of consultation work with 600 residents and community leaders, including Indigenous rightsholders, elected officials, recreation businesses and organizations. Our creative concept, developed by Whistler-based agency MMGY Origin, is inspired by media coverage and social media conversations about beloved parks and recreation sites that are being loved to death. We also looked to like-minded destinations like Iceland, Palau, Hawaii and New Zealand, which have similar public education programs. 
Finding Solutions: 7 Ways to Tread Lightly in Whistler
The use of the word death in a tourism campaign is a gutsy choice, but we want to capture attention and inspire folks to be the change they want to see in their community. The good news is that you can start reducing your impacts right now. Here are a few ways to tread lightly when you recreate in Whistler and beyond. Follow these tips and connect with the resources.
1. Know Whose Land You're On
Whistler is located on the traditional shared territories of the Líl̓wat7ul (Lil'wat Nation) to the north and Sk̲wxwú7mesh Úxwumixw (Squamish Nation), who have stewarded these lands since time immemorial. The Squamish Lil'wat Cultural Centre is an essential stop to help you broaden your understanding about these rich Indigenous cultures and their deep connections with nature. Find more tips in our recent blog, How to Experience Indigenous Culture in Whistler.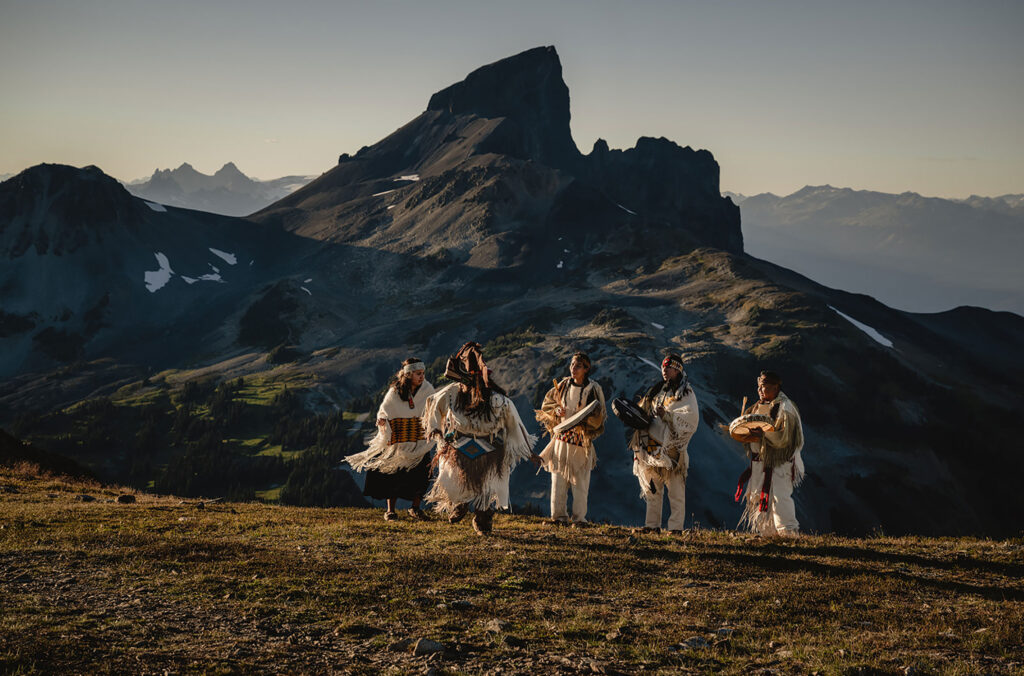 2. Be a Smart Adventurer
There is an average of 1,500 Search & Rescue incidents in British Columbia each year, with the lion's share of them coming from the Sea-to-Sky region. Over the past year, the volunteer-run Whistler Search and Rescue received more than 110 requests for assistance, according to its annual manager's report, compared to 92 during the same period the previous year.
These volunteers are pulled away from whatever they're doing to help people in distress, and they want to help. Accidents can happen, but you can reduce the risk and severity of SAR calls by following the 3 T's: Trip Planning, Training and Taking the Essentials. Visit AdventureSmart BC and the BC Search and Rescue Association for a wealth of resources on adventuring safely.
3. Pack in the Fun, But Pack Out Your Garbage
Garbage, along with being a visual eye sore, is a hazard for wildlife and fragile, alpine, and coastal ecosystems. Highway contractors working on the Sea-to-Sky Highway had to increase the frequency of litter clean-up from weekly to daily over the past decade, particularly during the busy summer months. And, to date, Divers for Cleaner Lakes and Oceans (DFCLO) has removed 25,000 kilos of garbage from oceans and lakes in the Metro Vancouver and Sea to Sky areas.
Litter and illegal dumping costs everyone. Parks and recreational areas require regular maintenance and upkeep. Increased maintenance costs to clean up litter and garbage are passed on to taxpayers, and these costs are mounting. The solution is simple: pack out what you pack in. If you don't who will? Check out the 7 Principles of Leave No Trace for inspiration.
4. Be Bear Aware
The Sea-to-Sky is home to some incredible wildlife—including black and grizzly bears. But they won't remain wild if we give them unnatural sources of food. When animals become habituated to human food, it can cause conflict—and sometimes, they are euthanized to protect communities. Reduce the impact on the local bear population by storing attractants and foods safely. That takeaway container tossed on the floor could mean the death of a black bear, so pack it out. Whistler is a recognized Bear Smart Community and you can find more bear tips from AWARE Whistler and WildSafeBC.
5. Practice Fire Safety
You needn't look far to see evidence that the British Columbia wildfire season is becoming longer and more severe due to hot, dry conditions. Approximately 42% of wildfires in BC are human-caused, whether it be from unattended campfires, discarded cigarette butts, or other high-risk activities. Don't be the spark— respect fire bans and practice fire safety.
6. Be a Respectful Fur Parent
Wet noses and warm hearts. Whistler is known for being a pet-friendly community, but there are other trail users and wildlife that you need to consider when you're out and about with your furry friend. Remember, even if your dog is friendly other dogs might be nervous, reactive or in training. Keep your dog on a leash unless you're in a designated off-leash area, pick up after them, and take a look at the other doggie-travel tips, so you can be a responsible furry-friend owner. For the love of all dogs, leash up.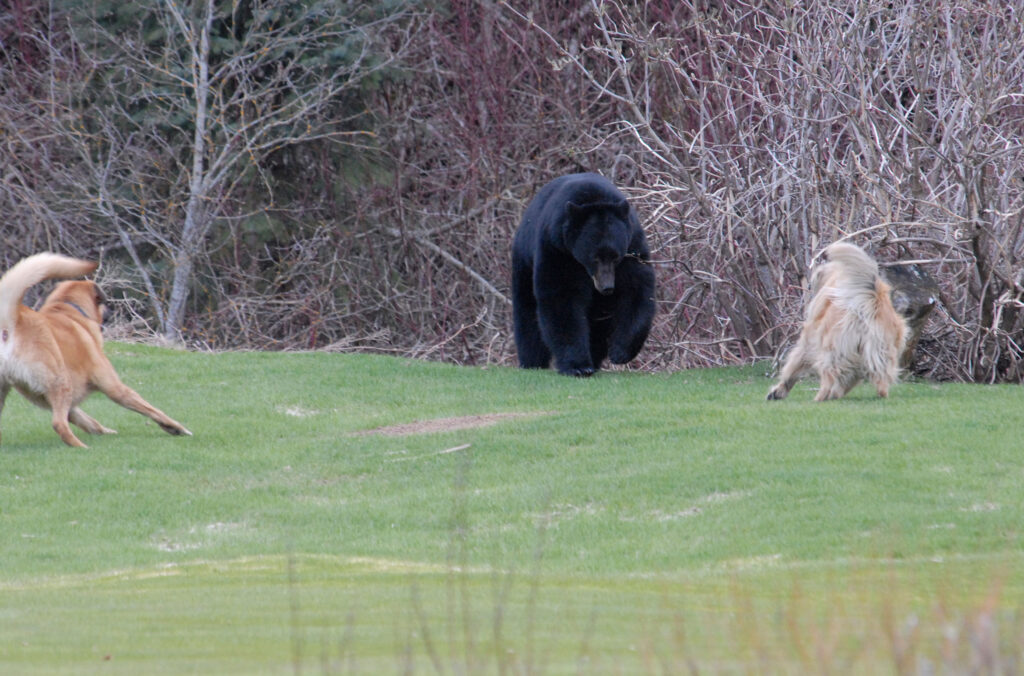 7. Leave the Car at Home
Traffic along the Sea-to-Sky Highway has increased five per cent per year every year since 2006. Limit your impact on the roads and the environment by going car-free. Whistler Village is pedestrian friendly and there is an excellent public transit service and bike trails to get around town. Take one of the shuttles from Vancouver International Airport or Downtown Vancouver to get here. Check out our blog, 8 Reasons to Ditch the Car on Your Whistler Trip for more ideas.
So, can you commit to loving Whistler a little less (in the ways that matter most)? We promise we won't be offended. We're all in this together, so let's get started. Learn more about the impacts and solutions at dontloveittodeath.com and by following @dontloveittodeath on Instagram. 
Plan a longer stay with a lighter footprint. Get discounts of up to 25% and book in confidence with Whistler.com for Flexible Cancellation and a Price Match Guarantee. If you're dreaming of a trip to Whistler, enter our Find Your Altitude contest for a chance to win a six-night vacation with flights, accommodation and activities all covered.