Editor's Note: This post was originally written in 2013, which means the cedars have added a few more rings but the information is still correct, we've just updated some new imagery and links.
The old saying is "respect your elders" so why not head into the hills north of Whistler and give a little love to some of the oldest living things in the entire Sea to Sky corridor, the 900+-year-old trees of Whistler's Ancient Cedars Trail.
Hiking in the fall takes a bit more dedication than in the summer months but it's actually the best time of year for the trek up the Ancient Cedars Trail because the mossy forest floor comes alive with mushrooms of every size, shape and colour. The hike also offers a couple of stunning snowy mountain views, a hidden waterfall and ends in an inspiring cluster of yellow cedar trees that have been growing since the middle ages (and nearly a half-millennium before Columbus sailed the ocean blue).
INSIDER TIP:
Have you heard of forest bathing? This is the perfect place to do it. If you're intrigued, read more about it in
our guide
.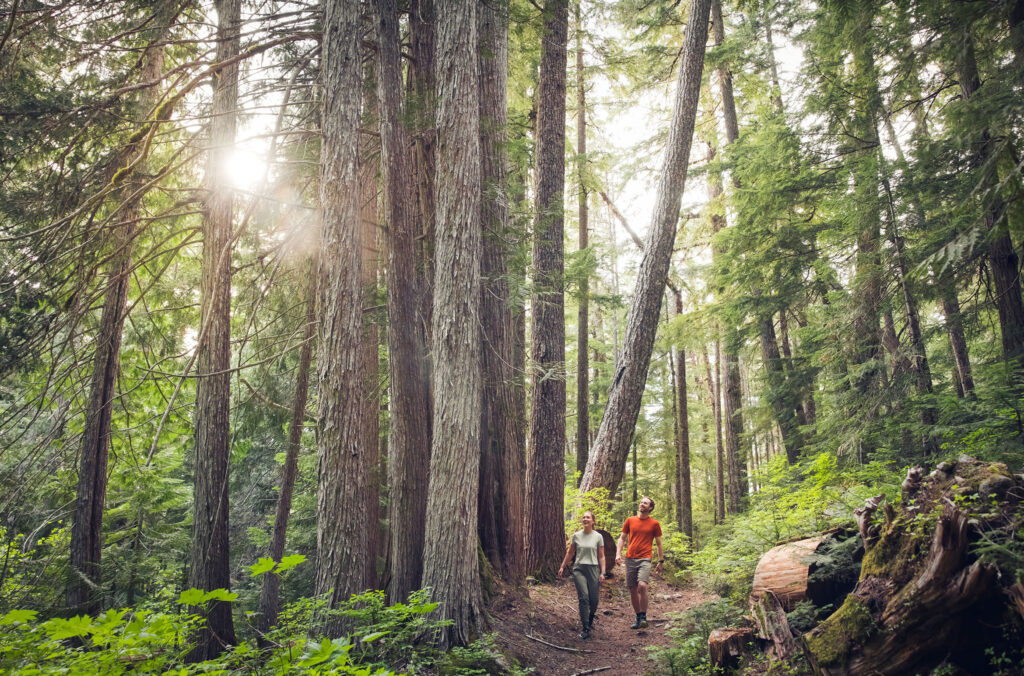 One of Whistler's most underrated hikes the Ancient Cedars Trail is easy to find and accessible to almost any skill level – an instant classic.
And it's easy to find: drive about ten kilometers north of Whistler, just past Green Lake, and turn left on Cougar Mountain Road. Drive past the base of TAG Whistler and Superfly Ziplines and continue up the bumpy-but-not-too-gnarly logging road for another four kilometres or so. A 4×4 vehicle is not required (but the road is rough and bumpy so we'd recommend one) and the parking area and trailhead signs are easy to spot.
INSIDER TIP: If you don't have your own vehicle, consider going with a guide. On a guided hiking tour not only will you get a ride, but you'll gain insight into the local flora and fauna with a local who's passionate about this trail.
The hike itself is well-marked with signs and navigational posts, and while the terrain can be rocky in parts it is fairly easy going overall. It can get muddy in places but for the most part, drainage is excellent.
Allow three hours for the five-kilometre round trip (although autumn hikers will most likely be stopping frequently to check out all the various mushrooms) and be sure to roam from the main trail at the viewpoint post for an excellent look at Showh Lake and the Soo Valley.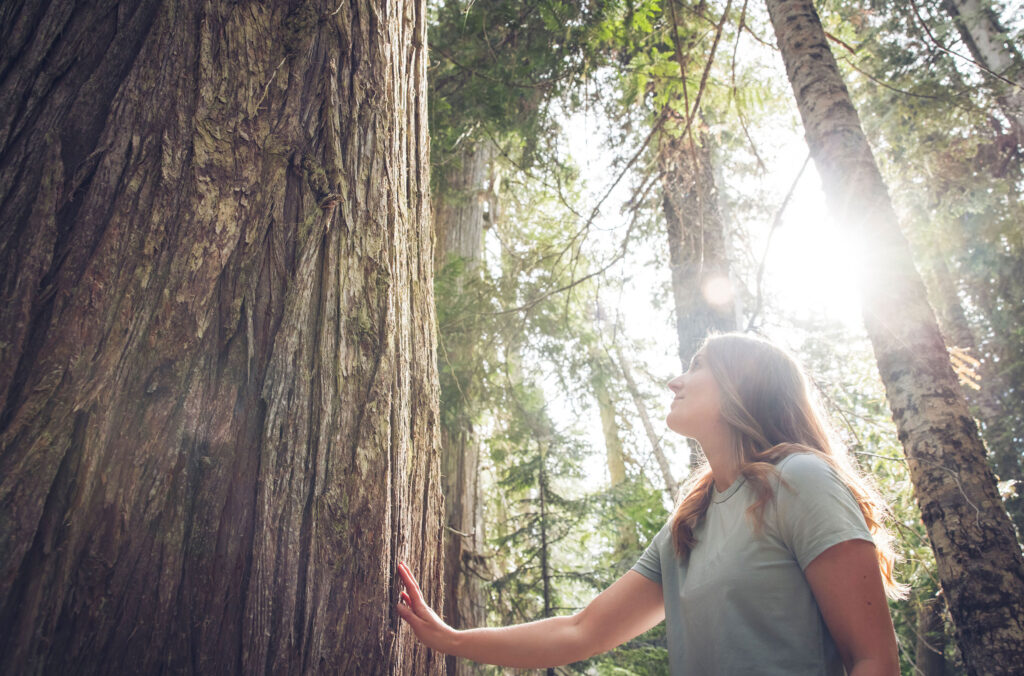 With only about 150 meters of elevation gain to the grove, Ancient Cedars is good for hikers of all ages. There is also a beautiful waterfall just below the wooden footbridge (you'll hear the rushing waters) and meadows of lush green skunk cabbage and devils club along the final stretches of the trail.
The ancient cedar grove is spectacular, with towering trees and excellent photo opportunities alongside informative signs explaining the difficulties in knowing exactly how old these giants actually are. The trail through the grove is a loop that ends up back at the waterfall footbridge so follow the path right through the main area for more big trees including hemlock and amabilis fir.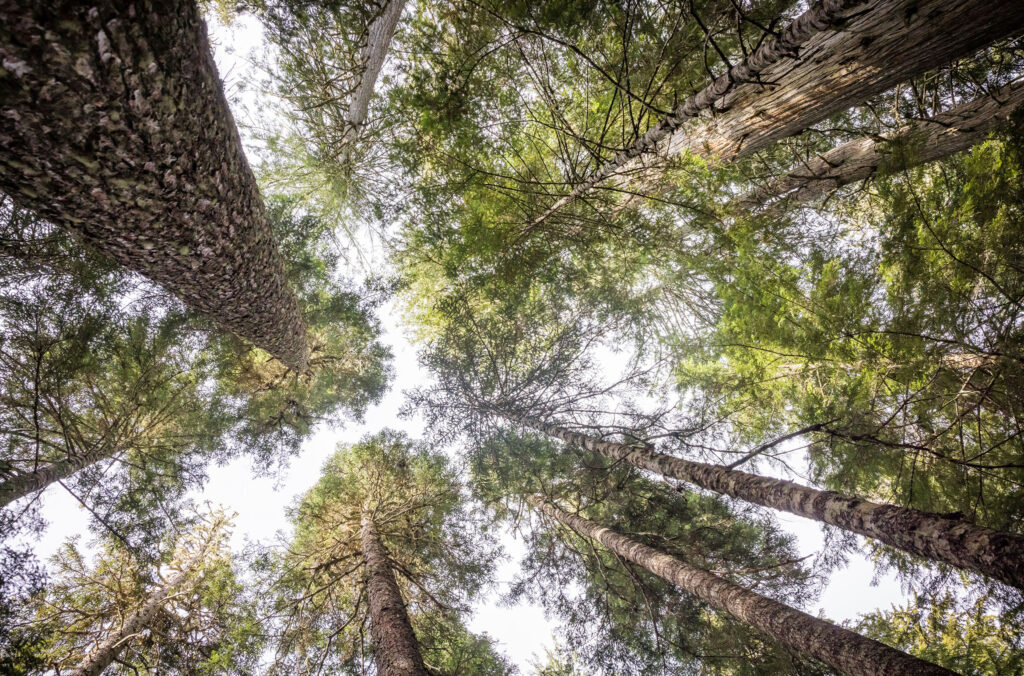 Established in the early 1990s, the Ancient Cedars Trail was always amazing but is now even better and more accessible perfect for hikers looking to sneak one last trip out into the wilderness before winter and skiing arrive.
The hike is both an awe-inspiring destination and a perfectly meandering journey and the relatively short distance and easy grade make it perfect for grandparents, kids and anyone else who wants to hug a 900-year-old tree. Respect your elders, but love them too.

Dress in layers and wear decent footwear (runners or hiking boots), chuck in the bug spray and pack out what you pack in. Dogs are allowed on this trail, but make sure to clean up after them. Bring a camera and a macro lens for the mushrooms but don't eat any of them – liver failure is a rough way to go!

Book winter by November 15 to secure the biggest savings of the season (up to 30% off lodging, 60% off lift tickets and 45% off rentals). Come experience Whistler Blackcomb's extensive terrain and adventure at every turn to see why we're known as one of the best resorts on the planet. Secure your winter getaway with Whistler.com for Flexible Cancellation and our Price Match Guarantee.