Crankworx Whistler brings together the best in mountain biking, so it's easy to see why athletes, fans and mountain bikers flock here for the festival. But you know what's really awesome? You don't need to know a thing about mountain biking to enjoy it. The high-action and visual impact of the impressive human feats can draw anyone in.
What's more, Crankworx doesn't stop at the trails, there's photography and film events, bike demos and Kidsworx. So, if you've been curious about mountain biking or if you just want to get wrapped up in the excitement of this part of mountain culture, you can dive in.
Here to lead us through all things Crankworx Whistler is mountain bike athlete, artist and Crankworx broadcaster, Micayla Gatto.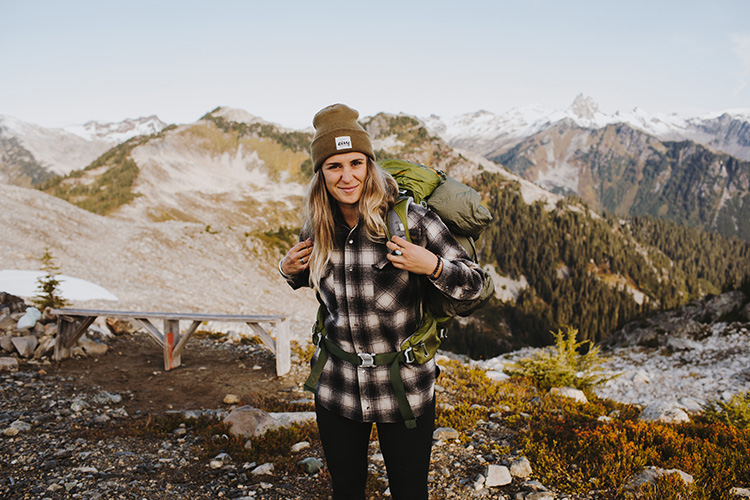 You're a couple of seasons into your career as a broadcaster, what skills from racing do you think helped you crossover?
MG: 2019 marks my second year as a broadcaster for Crankworx / Red Bull TV through Boombox Group, and I'm learning more every event! I think the way I look at challenges and try to set myself up for success is directly related to my experience as a World Cup racer. I also think having the ability to take a deep breath and remain calm in stressful situations has come from training and racing as an athlete.
What is your favourite event to report on?
MG: Oh man, it's so hard to pick just one!! I love Pump Track because of the intimate setting, having it at night, as well as the fun-vibes Pump Track inevitably draws out of the athletes. However, if I had to pick just one, I'd have to go with Slopestyle [Red Bull Joyride]. The uniqueness of each individual rider, the structure of the event, and the story-lines that go with such high-risk riding makes interviewing the athletes a lot of fun.
INSIDER TIP:
For the best possible viewing point, you can purchase tickets to watch Red Bull Joyride (Slopestyle) from the
VIP Experience
zone.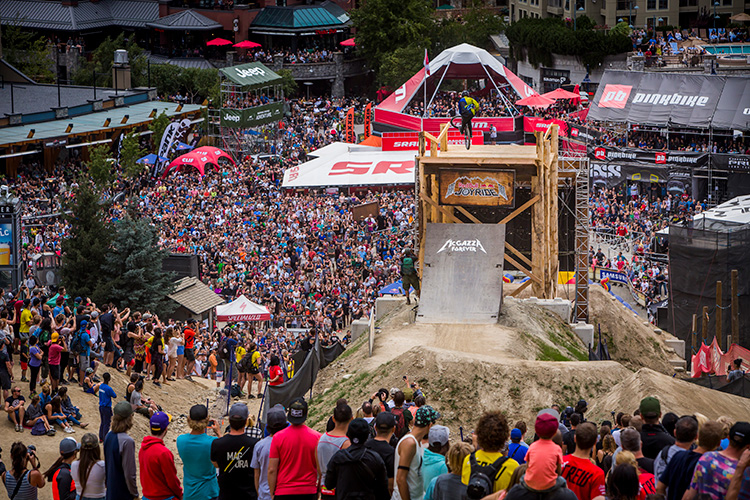 Who do we need to watch this year? Any underdogs or new riders coming up that may surprise us?
MG: I always think a face to watch is Emil Johansson. He's had a super rough time with illness and injury, but has seemed to get back on the podium and back up to competing at the level he (and all of us) loves.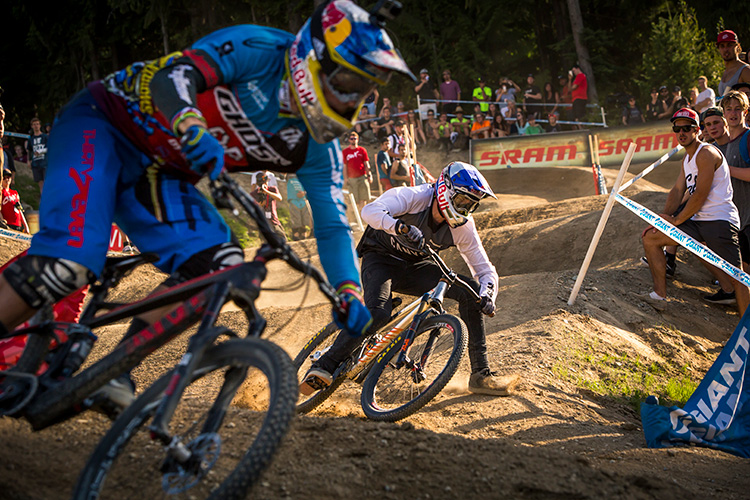 As a spectator, what event can you absolutely not miss and where's the best place to watch it from?
MG: As a spectator I'd say the Pump Track or Slopestyle [Red Bull Joyride], as well as the Dual [Slalom] Speed and Style, are great events to watch, however even the longer races such as the Canadian Open DH can be watched from the comfort of the GLC or Longhorn, due to the amazing camera coverage and jumbo screens situated right at the bottom of the Whistler Mountain Bike Park.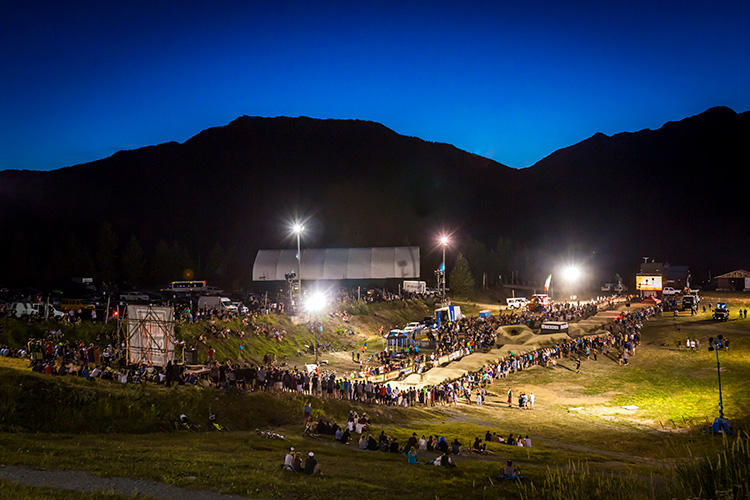 What is your favourite thing about being a part of this mountain bike festival?
MG: The people!! From the racers to the fans, Crankworx always brings an insane amount of energy to Whistler Village, and, since there are so many different events to watch and attend, the party never stops for 10 days straight. It's a dream come true to be part of it.
Any advice for first-time Crankworx go-ers?
MG: Take it easy! There are so many events and parties to attend and partake in that it's easy to get burnt out. You don't want your first Crankworx experience to be stopped short because you went just a little too hard. Stop riding when you feel you're losing focus, and keep the rubber side down!
You can keep up with Micayla and her behind the scenes coverage of Crankworx on Instagram @micaylagatto.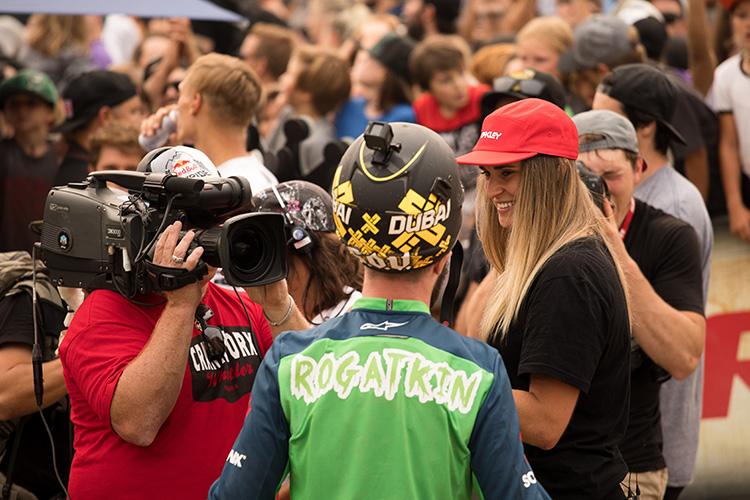 Check out the Crankworx Whistler schedule and learn more about the events at Whistler.com.