Editor's note: As this blog is a few years old now, not all of the dishes mentioned will still be available. However, it does offer a mouth-watering idea of what kind of food you'll find in each incredible eatery!
We sent local photographer, John Entwistle to some of our favourite eateries around Whistler to capture a little menu magic with his lens. John is typically known for his epic landscape shots, but somehow this assignment to snap some incredible food also appealed to him – we wonder why. From mountaintops to Caesar salad, waterfalls to crème brûlée, forests to brisket sandwiches, John covers it all.
Be warned – this post has the ability to make you drool.
Araxi Restaurant + Oyster Bar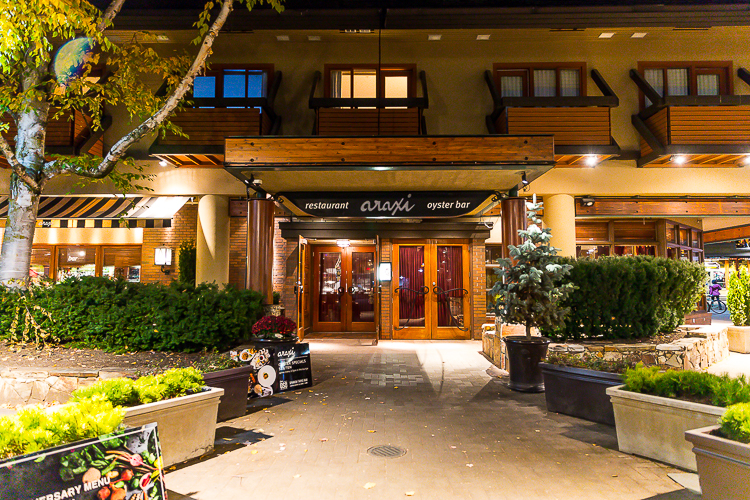 Located in the heart of Whistler Village, Araxi has been at the pinnacle of the Whistler food scene for over 30 years. They win award after award for their regional cuisine based on a menu of local, sustainable ingredients, led by Executive Chef James Walt. Their wine cellar features over 11,000 bottles, their cocktail list is outstanding, and if you're there for après then the oysters are a great call. Araxi is a must for any "foodies" visiting the mountains.
John's Favourite: The pork was wrapped in prosciutto and also came with slow-cooked pork belly – too much pig? Never.
Aura at Nita Lake Lodge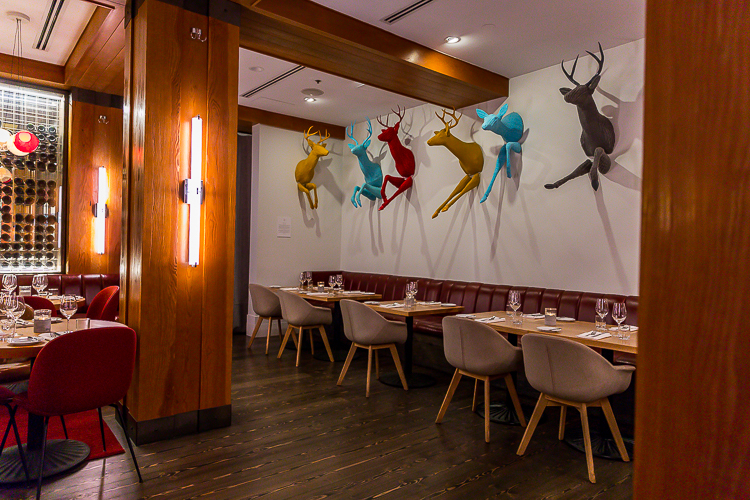 Nestled next to Nita Lake in Creekside, a quick five-minute taxi ride from Whistler Village, is Aura (Note: Aura is now The Den). Their menu is filled with locally-sourced produce that merges traditional French cooking techniques with a love of west coast ingredients. The cocktail list is extensive and the atmosphere is mountain contemporary, making Aura a great option for an incredible date night, celebration, or for the family that really appreciates good food.
John's Favourite: 

The highlight of our meal had to be the Caesar Salad, the dressing wasn't too heavy and they certainly didn't skimp on the bacon. 
Mexican Corner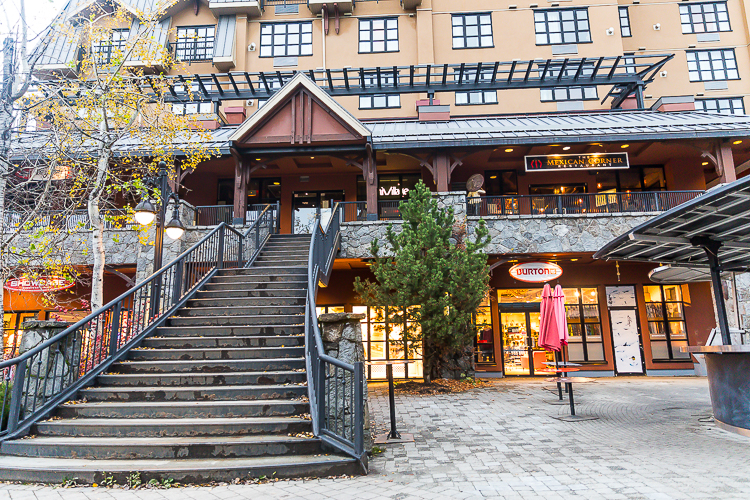 Just steps from the base of Whistler Mountain you can slip into the warmth and vitality of Mexico. With their made-to-order margaritas, crowd-pleasing favourites like tacos, enchiladas, and ceviche, and innovative specials like pork belly and scallops in Pipián sauce, Mexican Corner certainly brings Mexico to the mountains. It has a lively atmosphere, stunning decor, and an extensive tequila selection – a definite for your reservations list.
John's Favourite: Be sure to finish your meal with their freshly made gelato or ice cream, available in a wide selection of daily flavours including avocado.
Hunter Gather Eatery & Tap House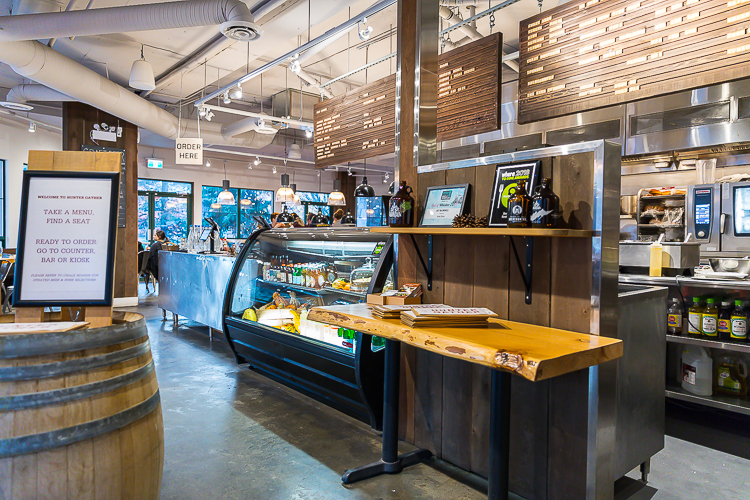 Located on Main Street, Hunter Gather is the place to come for a wide variety of hearty sandwiches, healthy veggie bowls, and locally-brewed craft beer. Moving away from the classic "burger and fries," they have a unique selection of sides including wilted greens, coleslaw, and "Pemberton's Best" smashed potatoes. With its funky decor, communal bench tables, and casual self-serve approach, Hunter Gather has fast become a favourite with Whistler locals.
John's Favourite: Feeling like adding some Canadian flair? Be sure to check out the brisket poutine made with local Pemberton potatoes.
So, how's that drool going? Tempted by anything in particular? With the range going from fine dining to causal comfort food, international cuisine to Pacific Northwest-inspired menus, it's hard to know what to choose. Our suggestion is that you add a little variety to your dinner plans and go for a bit of everything. Note that over the busy winter season reservations are key to securing some of your must-eat places. Happy chomping!