Guest Author: Kate Whitley
Whistler's incredible recreation opportunities and passion for all things two-wheeled mean summer is action packed. With the world famous Whistler Mountain Bike Park, endless singletrack for all abilities around the valley, and road cycling routes along scenic roads, all paired with Whistler's rich and passionate biking community; there are more festivities than you can shake a handlebar at. From your weekly social rides and high profile professional events, to clinics to improve your skills and off-bike activities, Whistler has you covered.
Weekly and Regular Events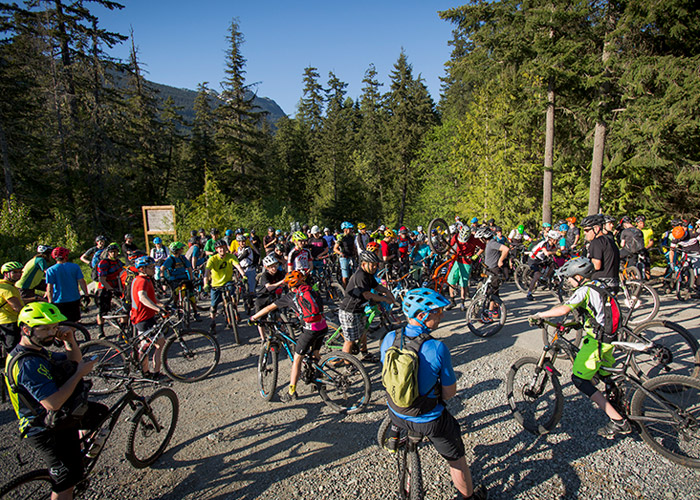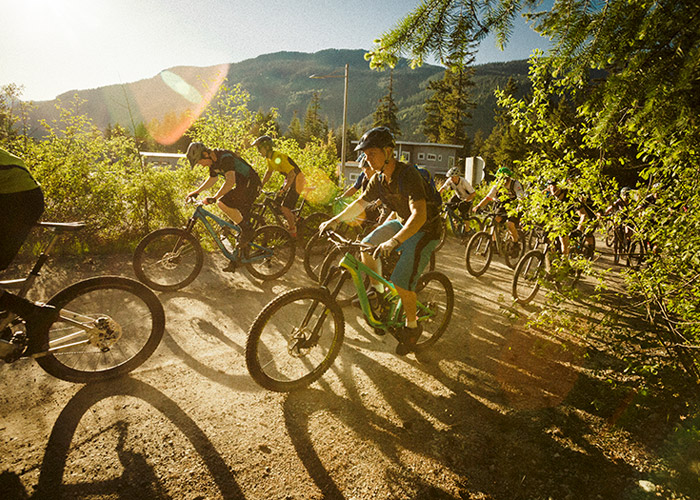 WORCA Toonie Rides
Whistler Off Road Cycling Association (WORCA) hosts social cross country rides with sponsorship from local businesses and organizations. Each ride you are treated to a different course and an après afterwards with up to 300 likeminded mountain bikers. The events are a true celebration of  Whistler mountain bike culture.
Like WORCA's mandate, to foster the use of bicycles in the community, the events are for riders to get out and have fun, explore the trails, get a bit of exercise and socialize.
There are a group of 'racers' who stick to the front of the pack and race for a $50 prize (1st Female, 1st Male).
Cost: $2 per event (WORCA membership required).
Times and Dates: Thursdays for 20 weeks of the summer. Sign in 5:30 PM, ride starts 6:30 PM.
Location: Changes weekly.
Level: Open to all, but more suited to intermediate and above cross country riders.
Insider tips: Bring a jacket and head lamp to the après; the party can go late. Review the course each week as the range of difficultly varies.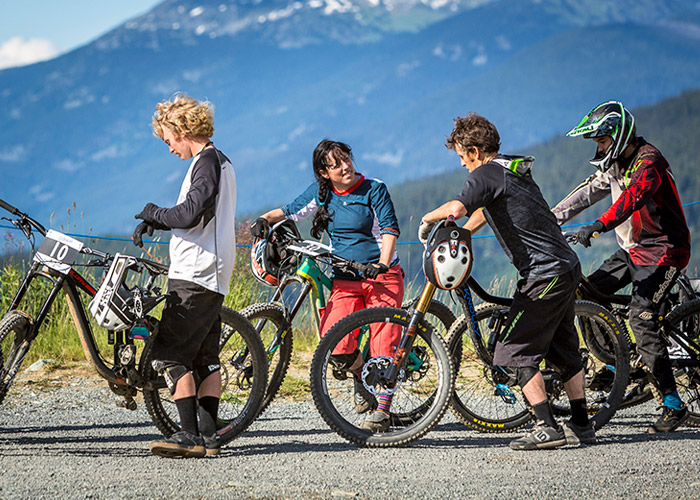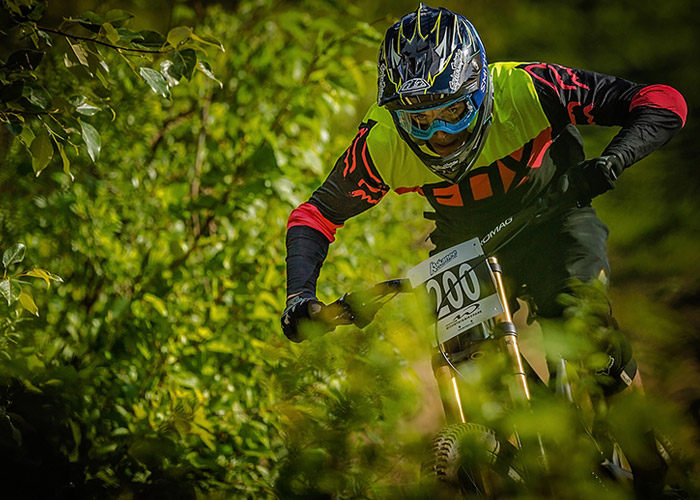 Phat Wednesday DH Race Series
Presented by Kokanee and nicknamed 'World Cup Wednesday', put your skills to the test at the popular gravity-fed race series, and enjoy an awesome après after each race at Garibaldi Lift Company (GLC).
Line up with anyone from a World Cup athlete, first time DH racer or a local more focused on the post-race party fun. The course changes weekly and progressively gets more difficult through the series.
There are also five Phat Kidz DH events during the summer for youths aged 7-15. A perfect intro to downhill racing on fun beginner style trails.
Cost: $5 per event (WORCA membership required).
Times and Dates: Wednesdays for 9 weeks of the summer. Registration 4:30 – 6 PM, first racer drops at 5:15 PM.
Location: Whistler Mountain Bike Park
Level: Intermediate and above downhill riders. See course for level.
Insider tips: Stick around for the results and prizes; some great swag is given away from the Whistler Mountain Bike Park sponsors. Get there early to avoid the registration lineup.
View Upcoming Events and Whistler Bike Park information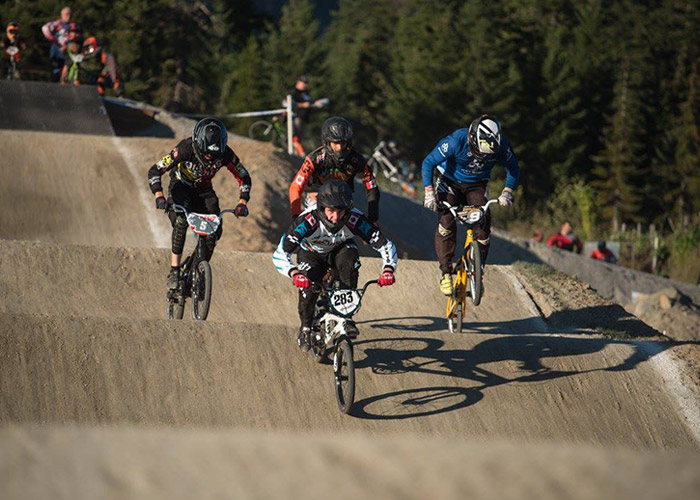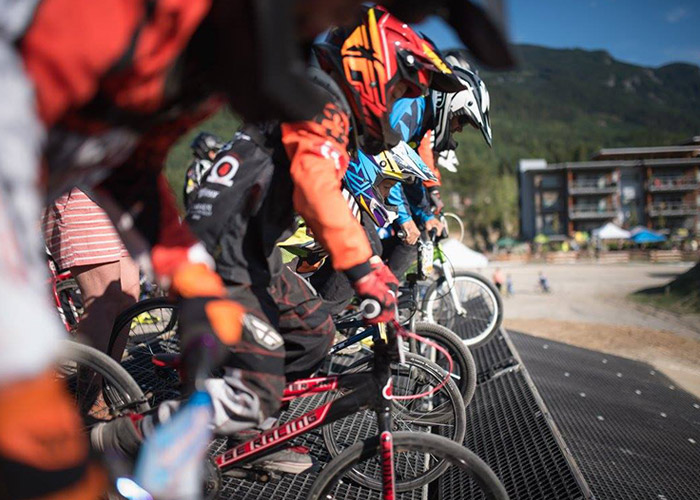 Whistler BMX Club Track Nights and Races
The Whistler BMX track is the newest addition to Whistler's extensive two-wheel facilities. The 1,150' UCI standard track is open for all to enjoy. Whistler BMX club offers regular practice and races whether BMX is your bike of choice, BMX is a cross training tool, or it's your first time giving it a whirl.
Cost: $7 full track, $3 half track (BMX Canada membership required).
Times and Dates: Every Tuesday throughout the summer. Registration 5:30 PM – 6:15 PM, racing starts at 6:30 PM. Plus a few special events on weekends.
Location: Whistler BMX track in Bayly Park, Cheakamus Crossing
Level: Open to all.
Insider tips: Whistler has a great history with BMX, which is great for learning the skills of managing speed, pumping and cornering. Developing these bike handling skills will make any rider better.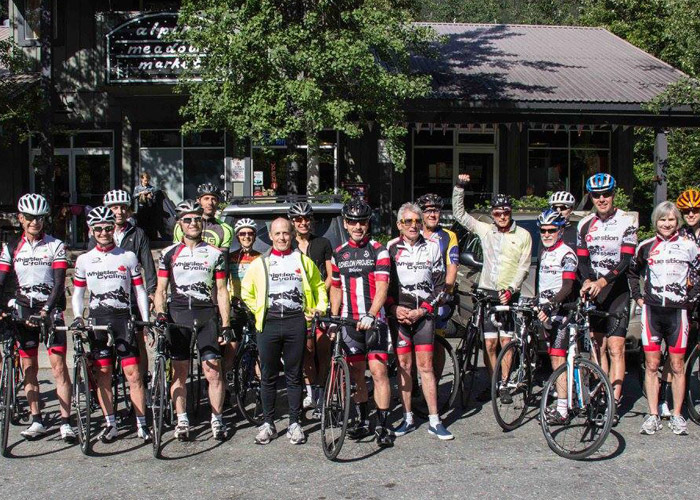 Whistler Cycling Club Social Road Rides
Bringing together recreational road cyclists in Whistler and throughout the Sea to Sky Corridor, the Whistler Cycling Club hosts rides on Tuesday and Wednesday evenings as well as many Sunday mornings.
Mellow Wednesdays are easy paced riding with a social and supportive atmosphere. Designed mainly for riders relatively new to road cycling who want to gain skills and confidence and learn to ride safely with others. There is social time over a beverage after the ride (location varies).
Cost: Free (with full Whistler Cycling Club membership). Visitors are welcome at club rides under a single ride membership of $2. Register in advance.
Times and Dates: From early May to late September. Tuesdays and Wednesdays at 5:15 PM at Whistler Village Sports.
Location: Gather at Whistler Village Sports.
Level: Open to all, Ability levels: A=30+km/h. B=25-30km/h. C=20-25km/h
Insider tips: Riding in a pack and learning safety protocols is a great way to build confidence for road biking. Learn more about the Sea to Sky road cycling culture and get updated safety tips here.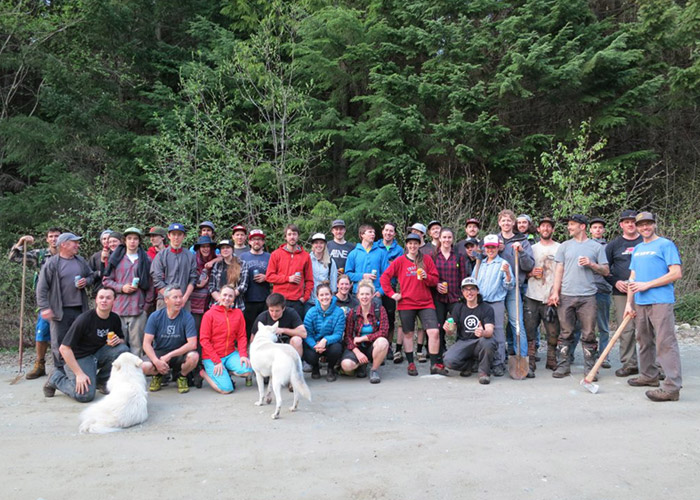 Great group out for one of WORCA's trail nights. WORCA PHOTO
WORCA Trail Maintenance Evenings
Trail evenings are a rewarding way to give back to the trails that you ride, run, or walk on. They are also a great way to find out more about how trails are built and meet local mountain bikers in the area.
No experience is required; each get-together is led by expert WORCA trail builders who offer guidance. Refreshments are provided after all the hard work.
Cost: Free
Times and Dates: Tuesdays early and late season.  3 – 4 hours from 5 PM
Location: Changes for each get-together. See WORCA's website for details
Level: Open to all, bikers and non-bikers
Insider tips: Whilst some tools are provided, best to bring your own gloves, bug spray and water. If you have loppers, hand saws, or drain digging tools bring them along.  Be prepared to get dirty and sweaty.
Can't make the night? Purchase a trail supporter pass instead.
Special and One-Off Events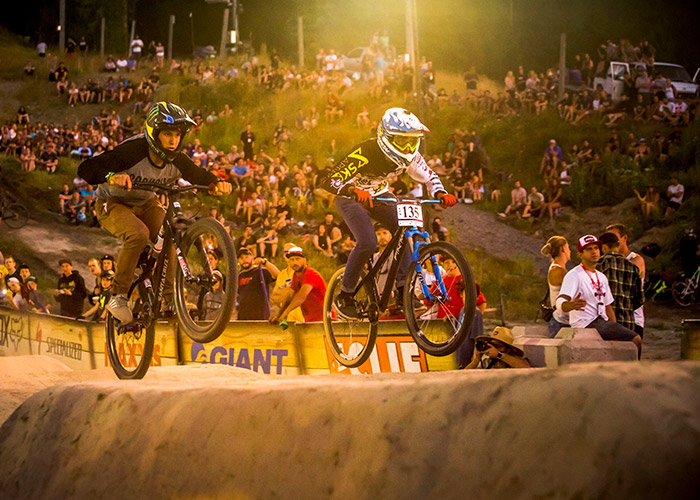 Crankworx Whistler
The biggest celebration and festival of mountain biking in the world and Whistler's biggest summer event, Crankworx Whistler is celebrating its 15th anniversary this summer. Enter the realm of the extraordinary.
Drawing tens of thousands of spectators and the most talented and top riders on the planet, it is also one of the most inclusive events in the mountain bike world, with the majority of races and events having an open registration.
Away from the on-track action, every day there are endless exhibitions, live music, demos, and parties.
Cost: All exhibition areas and spectating is free, race entry varies in price.
Times and Dates: 10-day festival August 10 – 19.
Location: Entire Whistler Valley, but mostly in Whistler Village.
Level: Open to all to enjoy, riders and non-riders.
Insider tip: Red Bull Joyride is the main event, but also check out the Pump Track Challenge. Held at night under floodlights, this head to head race is a real crowd pleaser. Plan and book ahead, with so much going on you won't want to miss anything. Check out our Crankworx survival guide and 2017 wrap up here.
More information:  Crankworx Whistler Information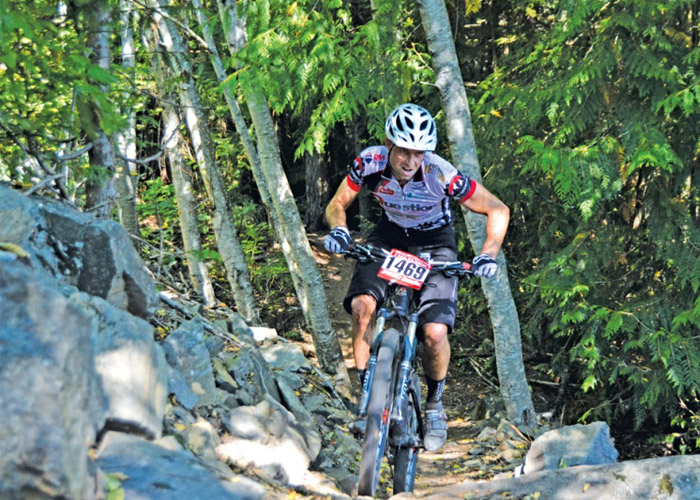 Westside Wheel Up Race
Now in its 26th year, the iconic Whistler XC race has racers sample the Westside trails before battling it out along the Whistler classic, A River Runs Through It. Proceeds from the race go towards WORCA's trail maintenance program.
Cost: $20 (WORCA membership required ).
Times and Date: Tentatively scheduled for September 15.
Location: Westside trails
Level: Open to all, but more suited to advanced and above cross country racers.
Insider tips: This low key event is a great event to meet the hardcore locals and racers of Whistler, including some legends in town.
More information:  www.worca.com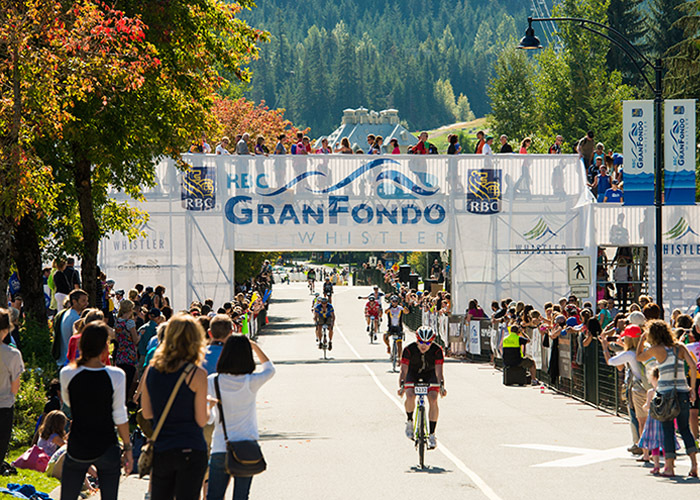 RBC GranFondo Whistler
A unique experience of riding 122 km of the Sea to Sky Highway with thousands of fellow road riders from Stanley Park, Vancouver to Whistler.  Enjoy the vast Pacific Ocean and shimmering turquoise of Howe Sound views, free of road traffic.
Cost: $225-$290
Times and Date: September 8, riders leave Vancouver at 7 AM.
Location: Starting in Stanley Park, Vancouver and finishing in Whistler. The exhibition area is at Whistler Olympic Plaza.
Level: Open to all.
Insider tip: Make the most of the weekend up in Whistler with an overnight stay and ride back to Vancouver the next day.
More information:  RBC Granfondo Whistler Information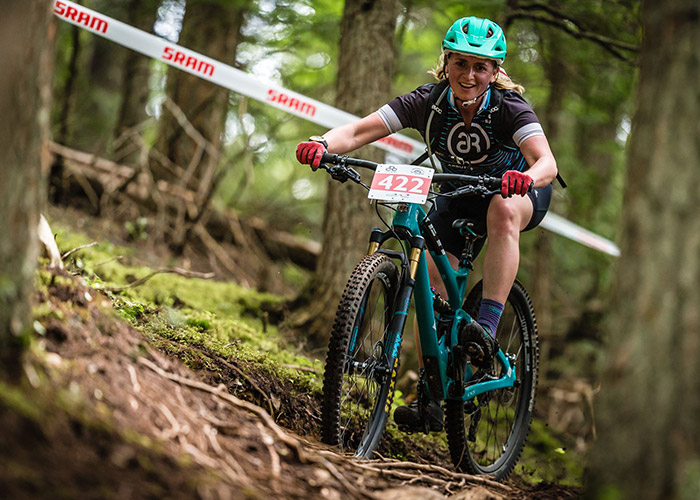 GMC Pump Track Challenge
Find your flow on the looped track and get rolling to the title of the GMC Pump Track Champion. Phat Kidz Pump Track Challenge is also held on July 21.
Cost: $25. Whistler Mountain Bike Park passes or tickets are mandatory. Lift tickets for participants are available at Guest Relations for $9.50.
Time and Date: July 28 at 10 AM
Location: GMC Pump Track in Whistler Mountain Bike Park
Level: Open to all.
Insider tip: The GMC pump track is open during Bike Park hours to practice on. The Whistler BMX track and Fitzsimmons Skills Centre also offer training facilities for all abilities.
Clinics and Camps
Looking to improve and progress your skills on and off the bike? There are numerous camps and regular clinics from single evening to week-long camps all summer long:
Trek Dirt Series Mountain Bike Camps
For 18 years, the Cross Country and Downhill camps throughout Western Canada and the US have been innovative, transformative and exceptionally fun. Originally women-specific, co-ed camps are now offered too.
Dates: (Whistler only) June 16 – 17, June 23 – 24 (co-ed), July 7 – 8, September 8 – 9 (co-ed), September 15 – 16 (co-ed).
Summer Gravity Camps
Directed by MTB legend Andrew Shandro, ride with pros and learn skills that will change the way you shred, and get lift line priority. Both youth and adult camps are on offer.
Dates: Youth Camp: June 30 – July 7, July 7 – 14, and July 14 – 21. Adult camp: DH July 21 – 28 and July 28 – Aug 4, Enduro July 28 – Aug 4.
Zep Techniques Rider Improvement Camps
Learn to ride like a pro, with the guys that teach the coaches. Offering camps in and outside the Whistler Mountain Bike Park, ranging from 2 days to 2 weeks.
Dates:  Varies during the summer.
GT Women's Nights in Whistler Mountain Bike Park
These drop-in evenings bring together the female riding community with the perfect balance of learning and socializing. Each session is followed by après at the GLC with prize giveaways.
Dates and times: Wednesdays and Mondays, May 21 – Sept 3, 5:30 PM – 7:30 PM.
Men's Night in Whistler Mountain Bike Park
Drop-in evenings perfect for brushing up on techniques, training for Phat Wednesdays, or if you just want to find some buddies to ride with. Followed by après at the GLC with prize giveaways.
Dates and times: Tuesdays, May 22 – August 28, 5:30 PM – 7:30 PM.
More information on the Whistler Bike Park programs and Cross Country Biking Camps and Lessons
Whether you are on or off the bike, spectating or participating, there is no shortage of two-wheeled action to get involved in. Summer flies by, so best mark your calendar now, and be prepared to enjoy the incredible non-stop, two-wheeled scene Whistler has to offer.
For more information on planning a bike-friendly vacation in spring, summer or fall, visit Whistler.com.