Editor's Note: This post was originally written in 2019, but has been updated with current event details for 2022.
Each spring the treasure hunt begins. The snow gives way to hundreds of ribbons of singletrack that cross the Whistler Valley and the mountain roads are swept clean. For people like myself, eager to re-explore Whistler on two wheels, our vibrant resort town has us feeling like a kid in a candy store. Road cycling, triathlon, mountain biking: I'm a fan of trying all the flavours of cycling. In fact, the number of options can be a bit overwhelming. To keep me focused I set a few goals to work toward and pick a local race to train for.
Step 1. Pick a Goal Race
Each season, I pick one or two larger events to gear up (mind the pun) and work towards. Here are some great races to choose from:
Xterra Whistler – June 11 & 12
This off-road triathlon stretches across Whistler's Lost Lake region, one of the best places in Whistler to swim, bike and trail run. The trails are less technical than a standard mountain bike race – be prepared for some all-out, lung-busting efforts.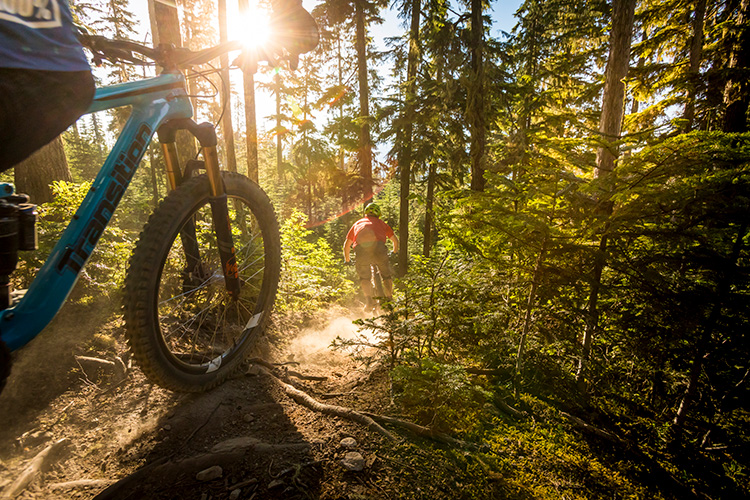 Back Forty Marathon XC MTB Race – June 11
This mass-start race starts in Function Junction to the south of Whistler Village and finishes at Cougar Mountain up in the north and is a total of 29.4 kilometres with, 1,857 metres up and 1,807 metres down. All proceeds from the Back Forty go towards trail advocacy work in Whistler and is put on by the Whistler Off Road Cycling Association (WORCA).
XFONDO – June 18
New for 2022, from the creators of the award-winning RBC GranFondo Whistler, is introducing XFONDO! It's an adventure on all the terrain a bike can take you, from winding gravel switchbacks to flowing descents framed by unreal mountain scenery (and a ton of mud just waiting to be sprayed). The course is 50 to 70 kilometres with an elevation of 1,250 metres and registration is now open.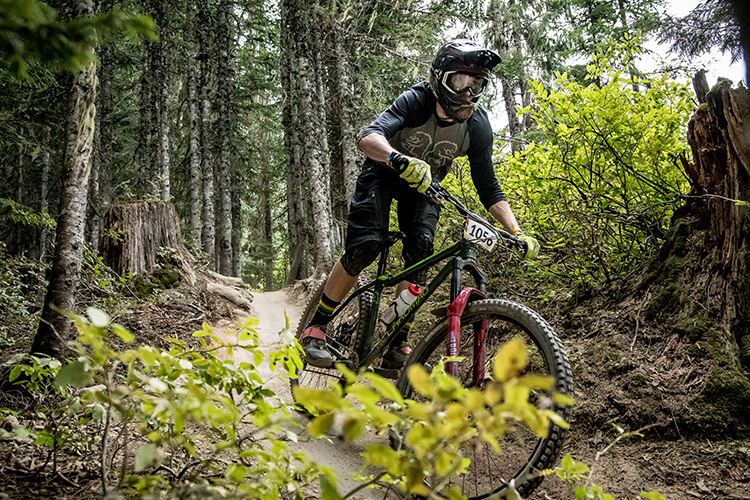 Crankworx Whistler – August 5 to 14
Each year, thousands of people line the courses of Crankworx to cheer on their favourite athletes, but it's even more fun to race alongside them. Crankworx hosts amateur divisions in the Air DH, Dual Slalom, CWNEXT Pump Track, EWS100 and EWS80. Some riders chose to work toward one race, but in the true spirit of Crankworx, why not work toward multiple? A personal favourite of mine is the Enduro (EWS100 / EWS80). It typically showcases a collection of Whistler's best (and most challenging) trails.
The Enduro World Series races, EWS100 and EWS80 are open to amateur and recreational racers who are comfortable on advanced trails, generally blues and blacks (no pre-qualification needed). Racers make their way to the top of each stage and their descent time is recorded – the fastest overall time wins! The course changes every year and the trails selected for 2022's multi-stage race will reward the generalist over the specialist, while showcasing the best of Whistler's rooty, coastal rainforest and the challenging scree steeps in the Whistler Mountain Bike Park. The EWS100 is the whole course, which is usually six stages, and the EWS80 is 80% of that, so around four stages. For more information and to register visit the Enduro World Series website.
RBC GranFondo Whistler – September 10
Thousands of riders line up to race the length of the Sea to Sky Highway each September. This is one of the most beautiful and challenging stretches of road on the planet (in my humble opinion). There are distance options from 55 to 122 kilometres and all offer beautiful landscapes and a clear, traffic-free passage along the Sea to Sky Highway. The event is family-friendly and open to all abilities.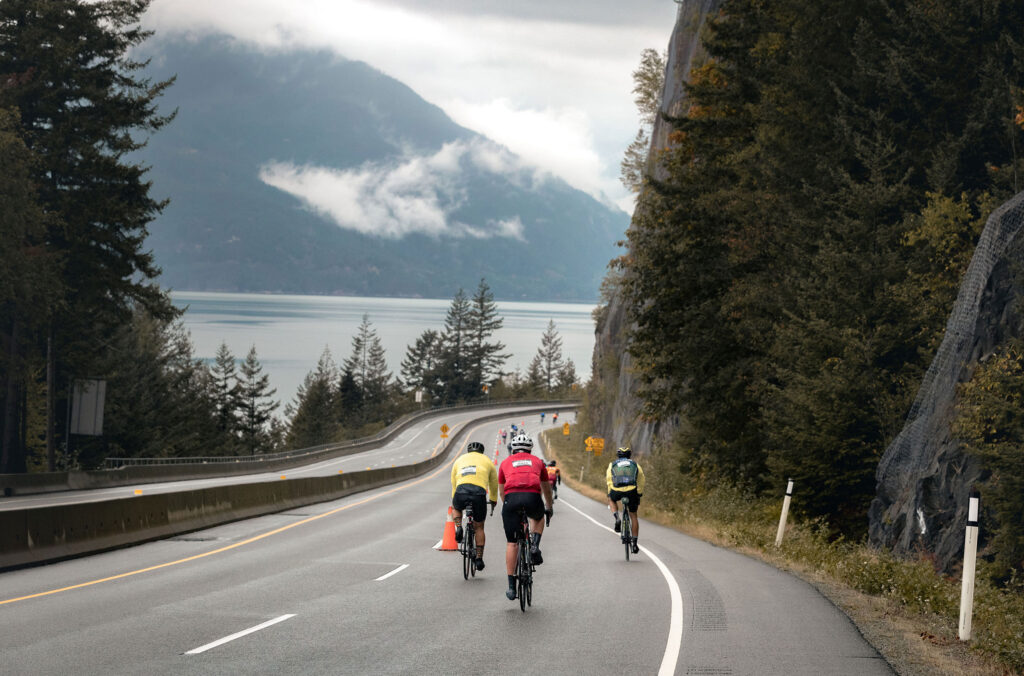 Norco Canadian Enduro Series – September 24 & 25
The Norco Canadian Enduro Series presented by LEATT has quickly become the flagship Enduro series in Canada and Whistler is the final NCES series stop in 2022. It's also home to the Norco Canadian Enduro Championships, six stages of enduro racing over two days, which combine epic trails with an amazing village vibe, and a west coast culture that will be felt every moment of the event.
INSIDER TIP: The Slow Food Cycle (August 21) up in Pemberton, is another two-wheeled event that should be on your calendar, although not in terms of ride burn, more for a leisurely ride with foodie perks!
Step 2. Get Training!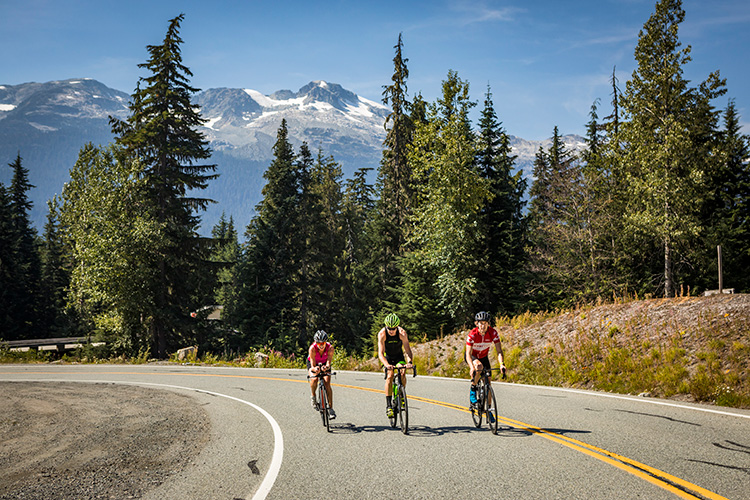 The beauty of training for an event hosted in Whistler is the ability for athletes to get acquainted with the terrain and the friendly competition well in advance of race day. As an added benefit, there's a thriving community behind just about every discipline of cycling here, so no need to go at it alone. Check out the bustling collection of social rides, gatherings, and races that fill out the summer calendar.
Over the season, I drop into a combination of the following weekly events to train for my goal race. Here are some cool options:
Build Cardio and Test Race Skills: WORCA Toonie Thrillers & Chillers
If you're training for a race that includes pedaling off-road, there isn't a better Whistler option than the WORCA Toonie rides. 
When: Thursdays | More Information 
INSIDER TIP: To race in the WORCA Toonie Thrillers & Chillers you do need a WORCA membership. WORCA are stewards of Whistler's mountain biking trail networks. Your membership fees go towards maintaining the trails and developing the sport you love!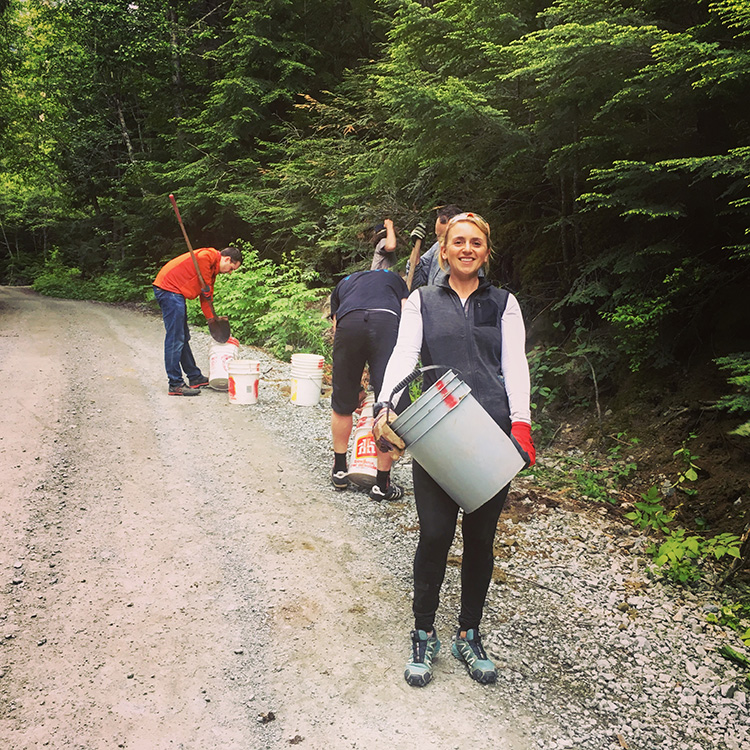 Hone-in Descending Skills: Phat Wednesdays
It's the perfect storm of friendly competition, a way to test speed and line choice. Over the summer the courses get increasingly difficult. It's an awesome progression and a great way to get to know the Whistler Mountain Bike Park. Use these races to prepare for the Downhill BC Cup, Crankworx events, and Bars of Fury too.
When: Wednesdays | More Information
Road and Group Riding Skills: Whistler Cycling Club Rides
Triathletes and road cyclists will find these sessions ideal. Drop into rides Tuesday, Wednesday or Sunday to log some time on some of the best road routes in Whistler including sections of the SWhistler GranFondo courses.
When: Tuesdays and Thursdays | More Information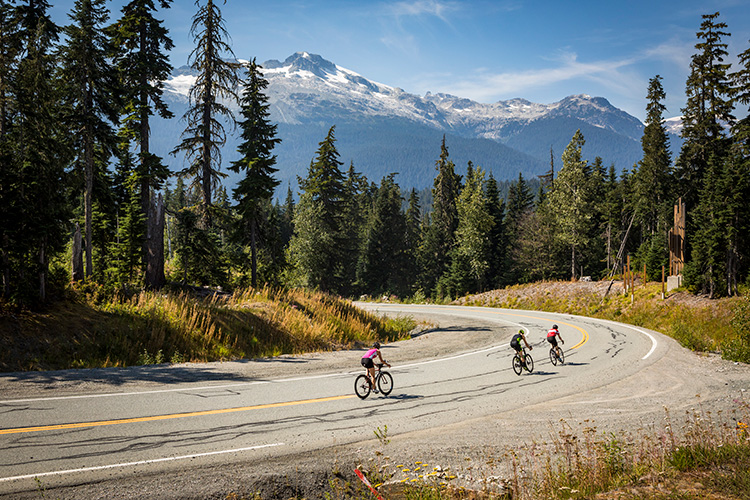 Ready to commit to one of these iconic Whistler events? Make Whistler your playground and plan your race-cation on Whistler.com.
Then, share your start line stories with me on my local blog, Outdoor Stories.
If this post has you dreaming of Whistler, enter our Go Big This Winter Contest for a chance to win a trip.
Stay longer and save more with up to 30% on Whistler winter lodging with Whistler.com. For every third night you book between March 1 - April 30, 2023 receive a free $75 CAD Whistler Après Voucher. Enter promo code SPRING2023 when booking online or call 1.800.944.7853 and mention the offer to one of our Travel Consultants.
It's easy to book your vacation when you have the freedom of our Flexible Cancellation options backed by our Book With Confidence program.