There's a special energy in the mountains in spring. There's more daylight, it's warm enough to sit on a patio without a heater, you can finally wander without winter boots and a chilled out vibe replaces the ski-til-you-drop buzz. April through June is the ultimate time to visit for a different look at Whistler, as there's adventures above and below the snowline to try, dining specials everywhere and an entire village to explore.
Our team of Insiders have been out and about this spring capturing the good times, turning five days in Whistler into five ways to get a change of scene.
Day 1 – Home Away From Home
Be whisked directly from the airport to Whistler by Pacific Coach Lines soaking up the magnificent Sea to Sky views along the way. Settle in to your home for the next five days at the gorgeous Fairmont Chateau Whistler in the Upper Village – pick up a map from the concierge, wander the cool lobby and sunny patio and make sure you check out the menus at the Mallard Lounge, Wildflower Restaurant and Portobello for when you get peckish later (may we recommend the chocolate tasting experience?).
Then head out to check out the Upper Village Stroll restaurants, galleries and pubs, just steps away. Need a post arrival beer? Enjoy one with views of Whistler and Blackcomb at HandleBar.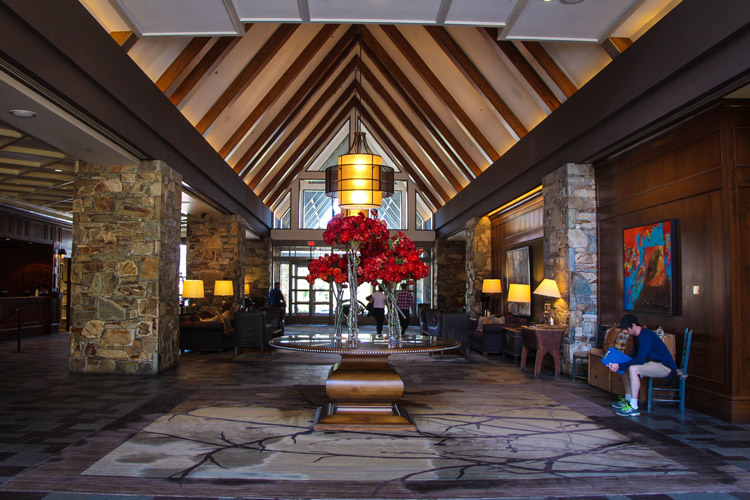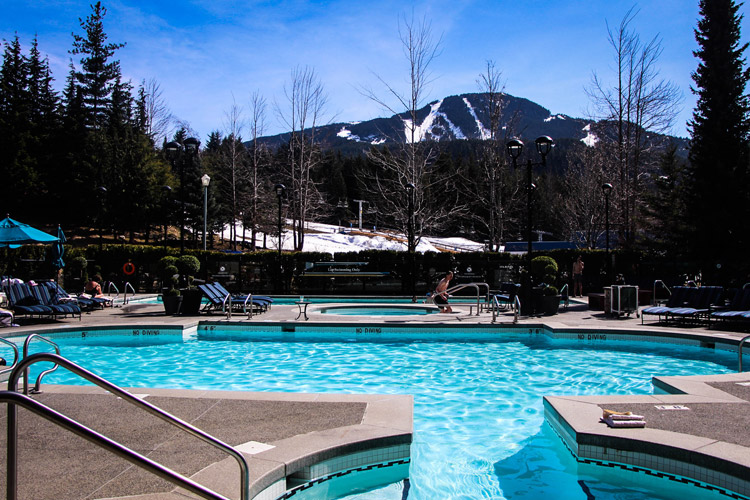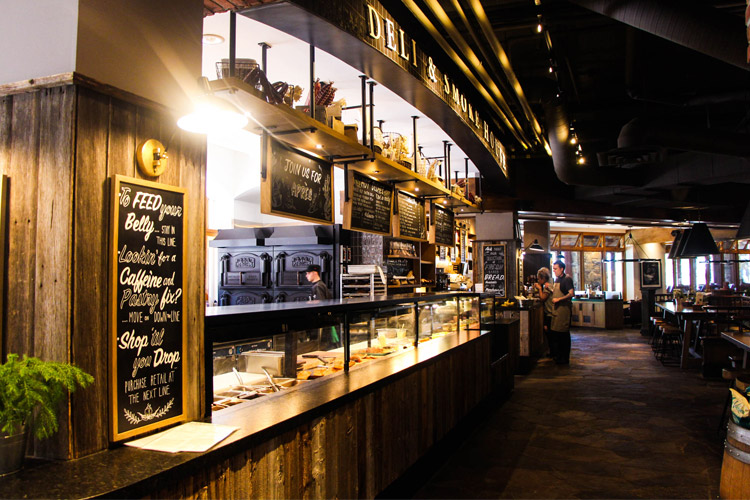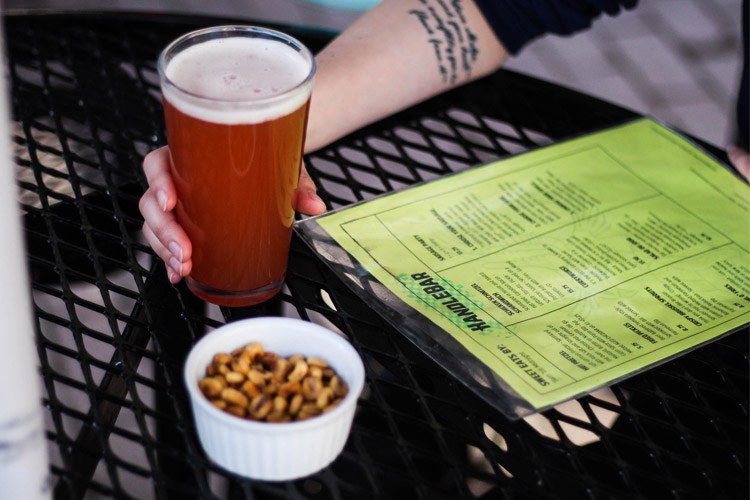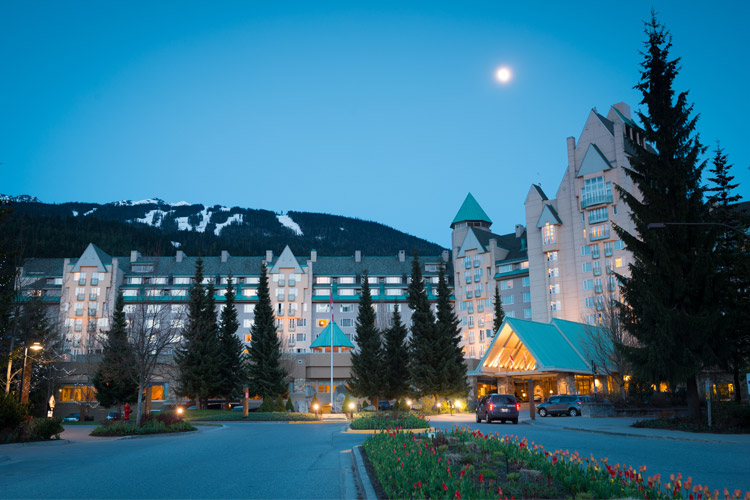 Day 2 – Action and Adventure
Go all in, first up. Get picked up in Whistler Village and driven out to the Whistler Heliport, where a dashing pilot from Blackcomb Helicopters awaits to take you on a flight over Whistler and the surrounding mountains. See the famous ski slopes of Whistler Blackcomb from the air, and fly over frozen lakes and monumental glaciers before landing on a mountain for a little fresh air.
Keep the flight theme going with an afternoon with The Adventure Group out at Cougar Mountain. Take a side by side up to the zipline course, then it's time for gravity to do it's work. It's 360 degree views, wind in your hair and thrills aplenty – after a day like today it will take a while to come back down to earth.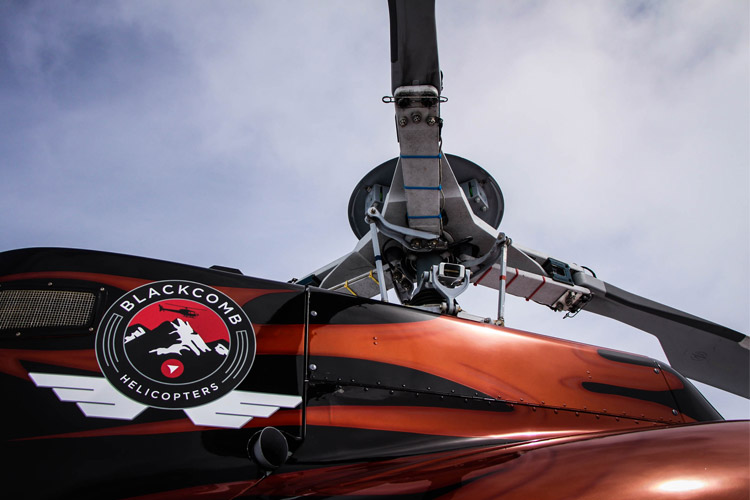 Flying makes you feel like a kid again. PHOTO JESSIE BYRNE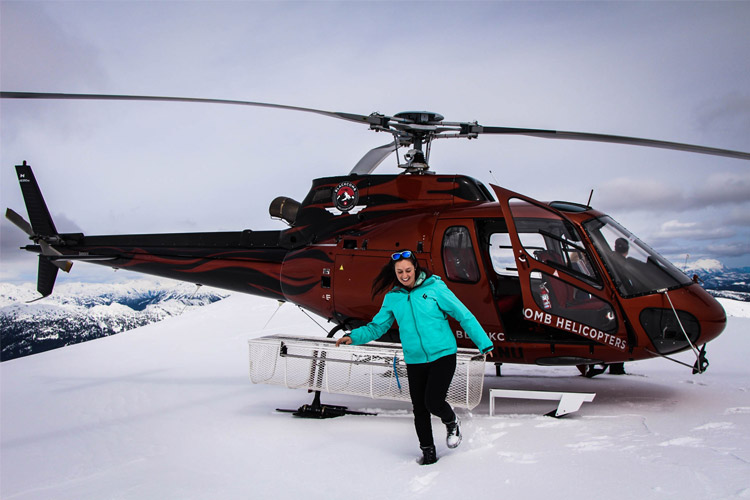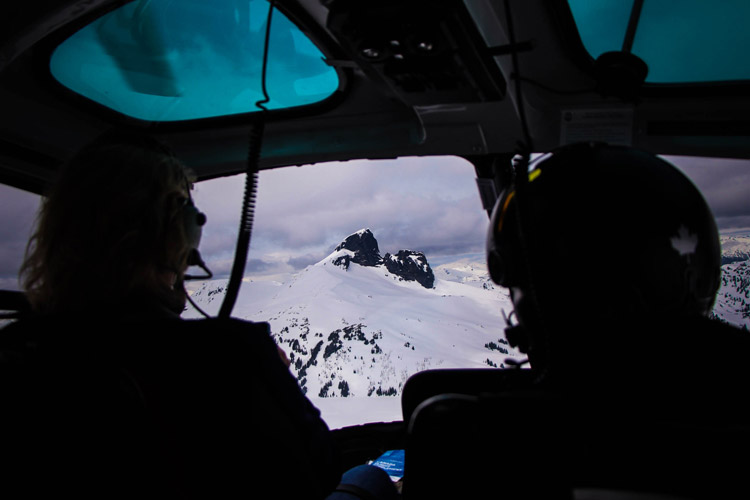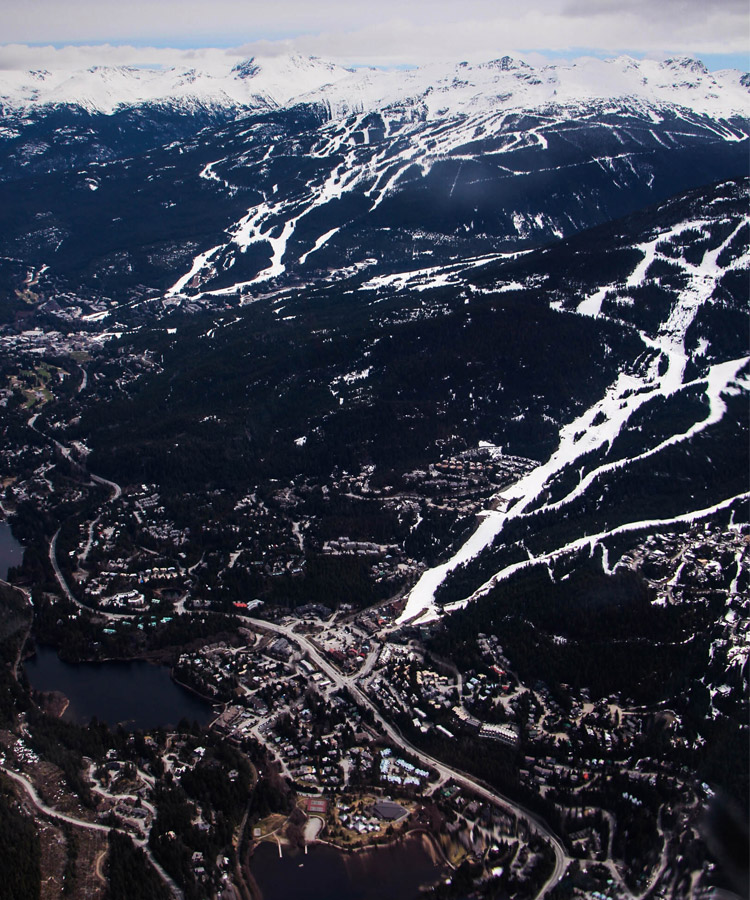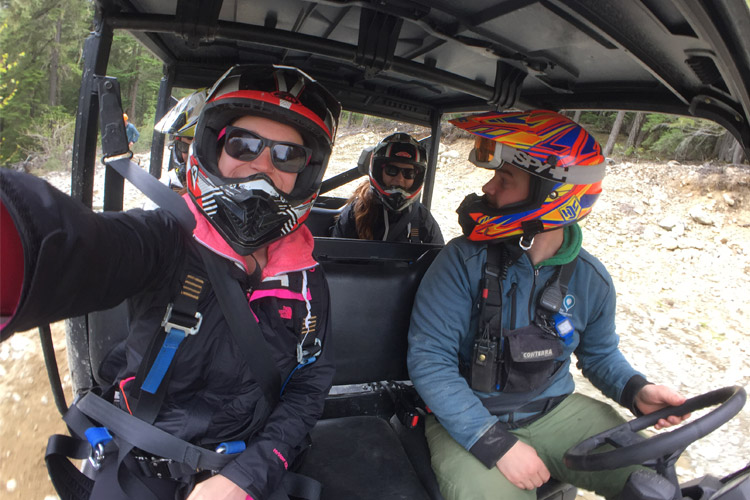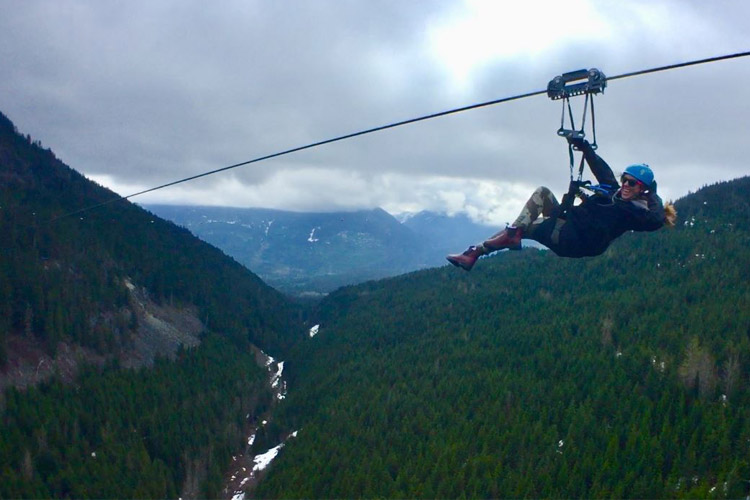 Day 3 – Fresh Air and Exercise
Start the day off right with a round at the Whistler Golf Club, close to Whistler Village. A certified Audubon Cooperative Sanctuary, the golf course is not just a top place to play, but offers plenty of potential for wildlife sightings among the trees. Black bears, birds of all kinds, beavers and even a family of raccoons call the course home. Be sure to hit Palmer's Gallery and Grill patio for a post-round beverage and lunch.
Keep the momentum with a mellow stroll around Lost Lake before grabbing a bite at one of Whistler's restaurants, where now is the time to grab spring dining specials. Breathe deep, and pause by the lake for a while.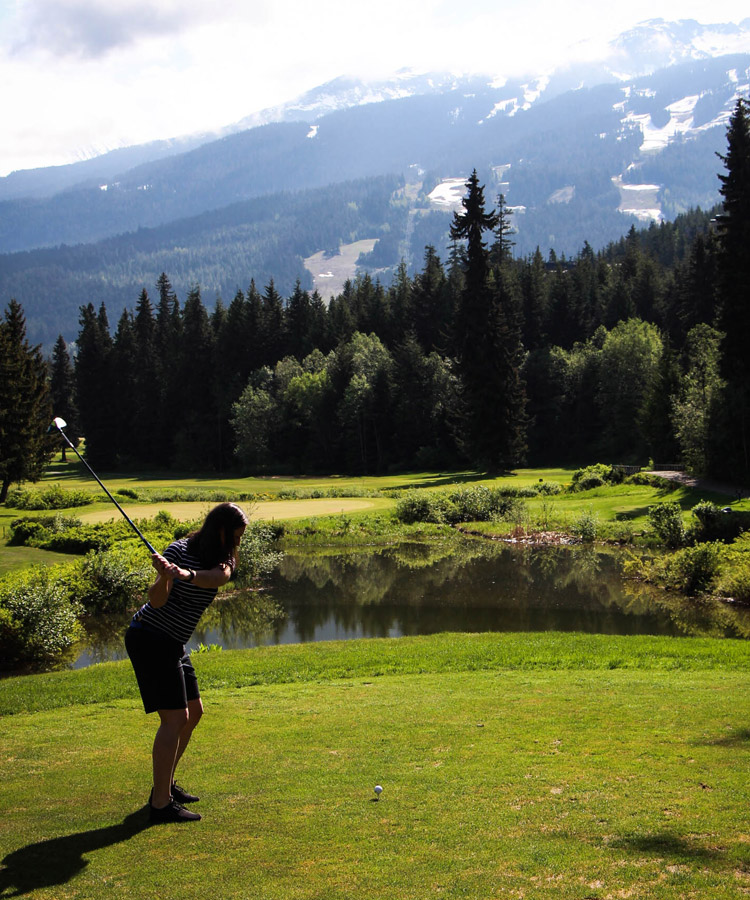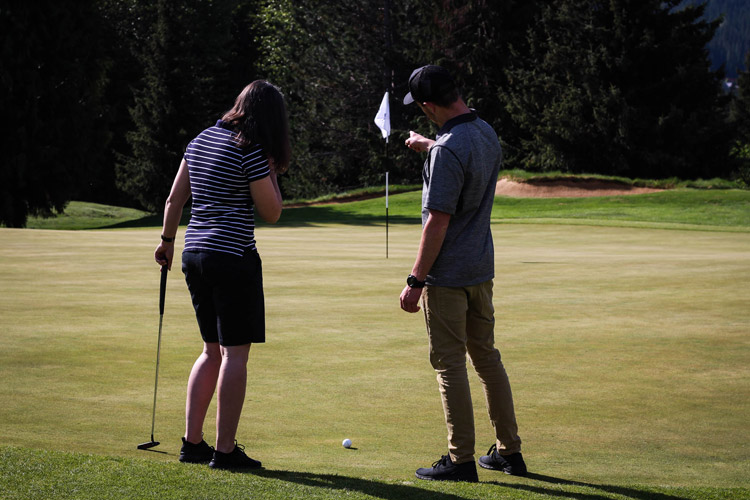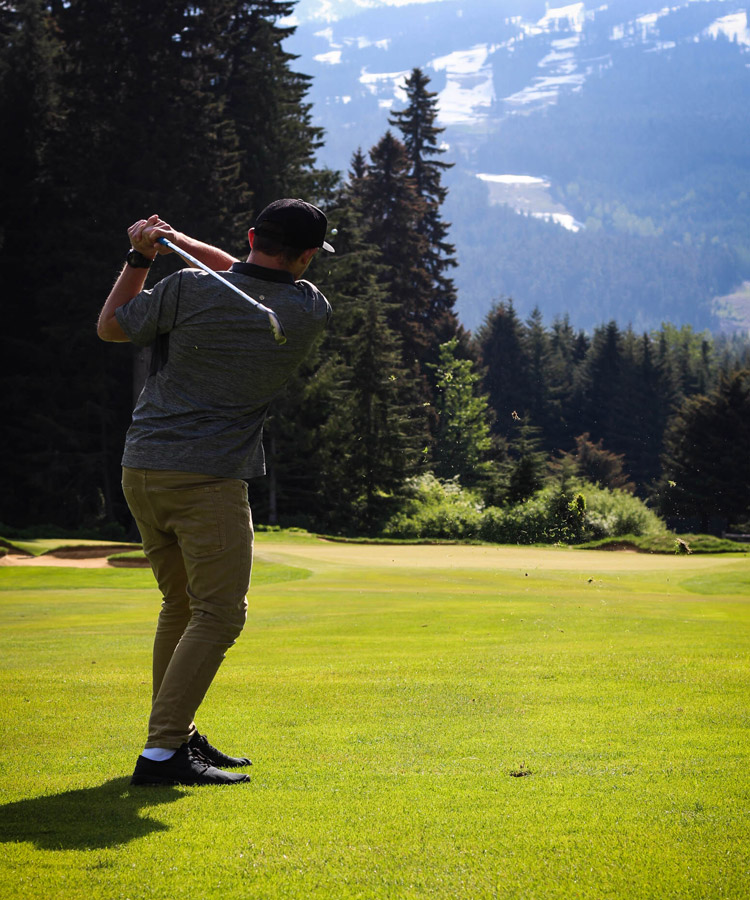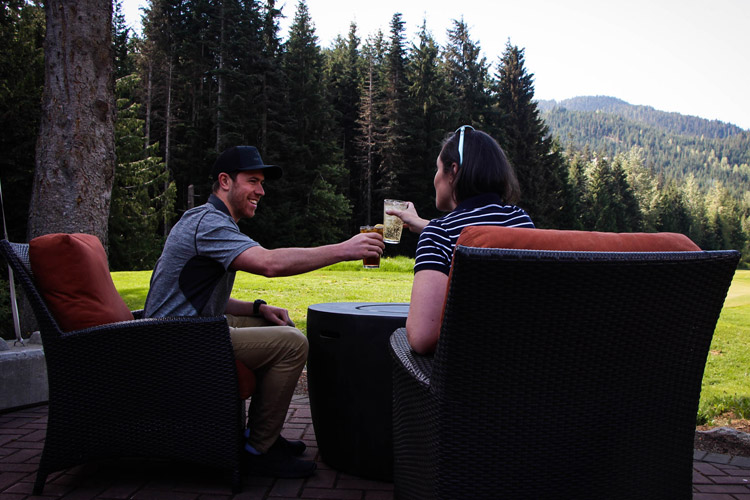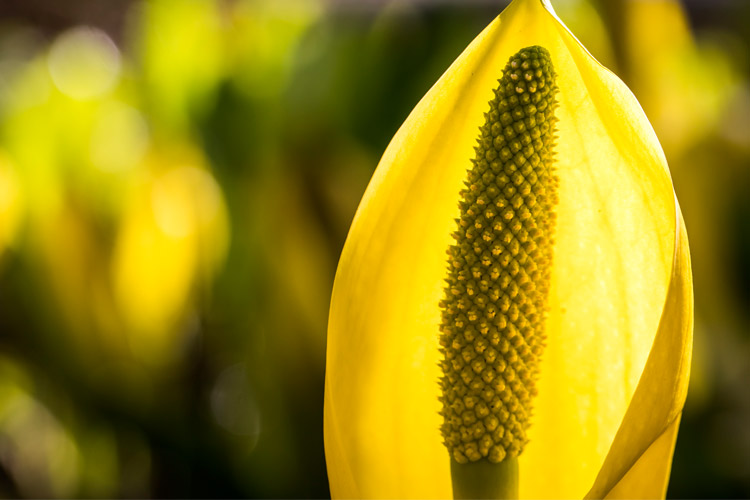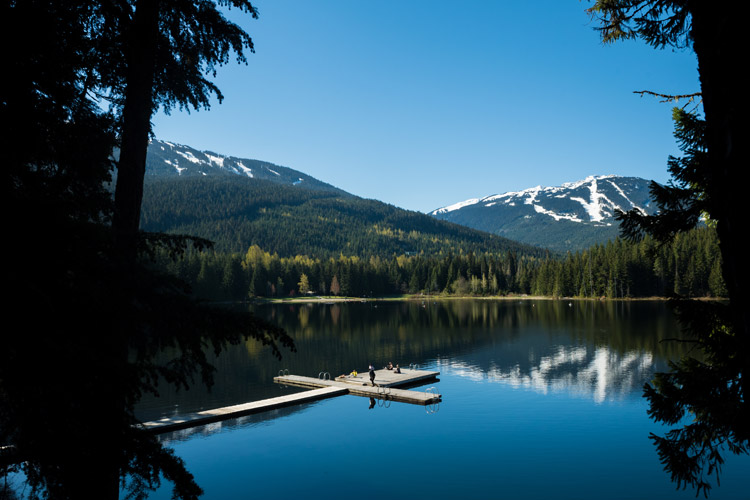 Day 4 – Mind and Body
Take a chilled out day, starting with a stroll to the Audain Art Museum. The award-winning gallery is a spectacular building filled with incredible array of artworks and historical First Nations pieces. Docent tours are an excellent way to familiarise yourself with the key artists on display in the Permanent Collection and the rotating exhibits.
Follow the gallery session with time out at the Scandinave Spa, the perfect way to absorb the learnings of the morning in peace and quiet. Soothe the muscles with rounds of hot-cold-relaxation wandering between steam room, pool and lounge chairs. You can stay all the way into the evening if you want, watching the sun set behind the mountains. A good day for body and soul.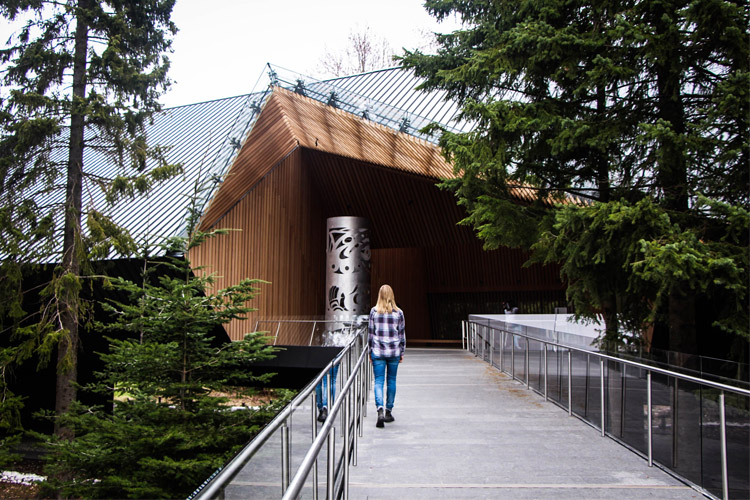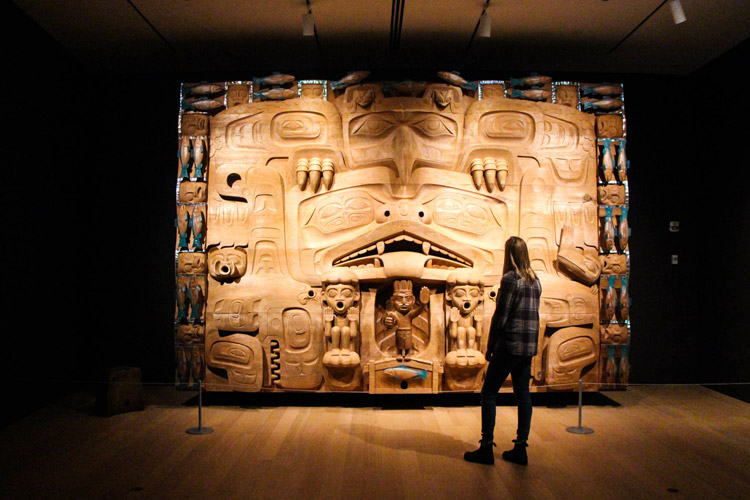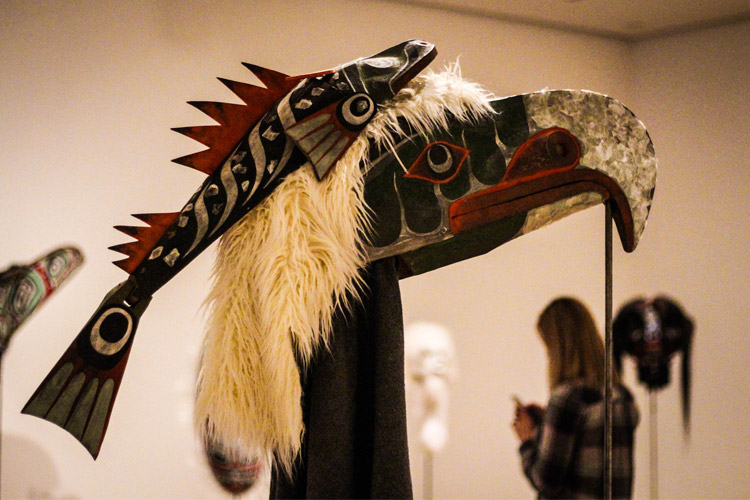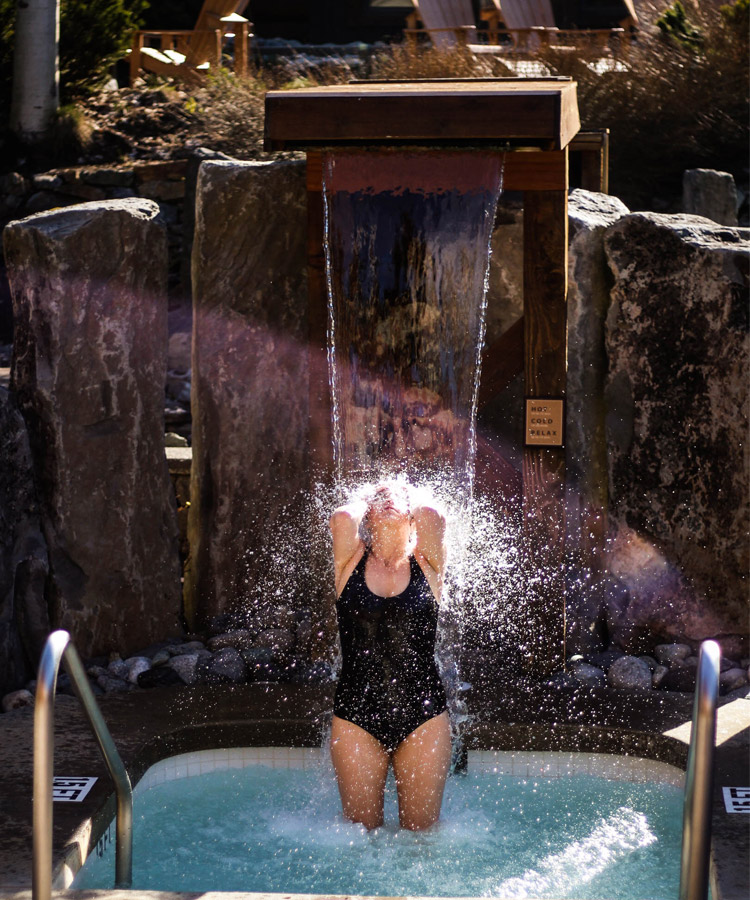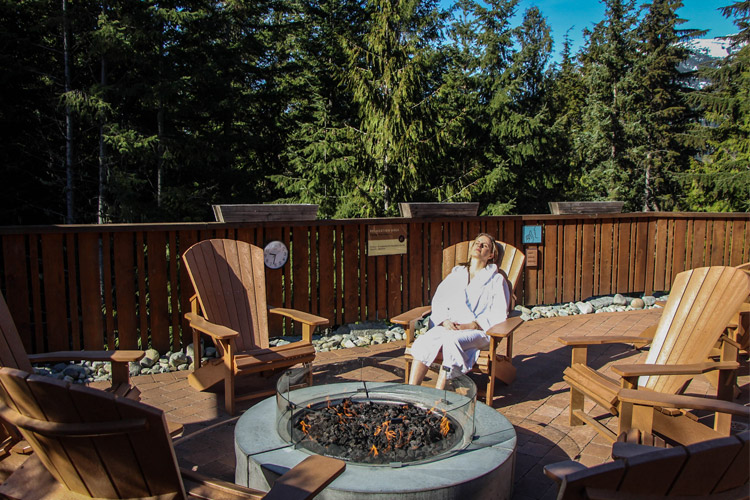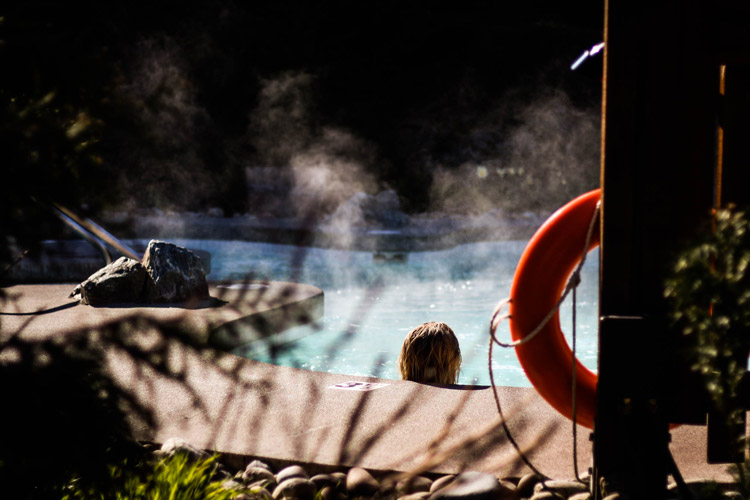 Day 5 –  Shop and Socialise
Wander pedestrian-only walkways of Whistler Village from beginning to end, checking out the spring sales, the galleries and the patios. Grab a quick snack for lunch and have a mini-picnic in a park, and end the day with a feast with friends on a sunny afternoon patio like Earl's Kitchen + Bar Whistler – it's elevated above the Stroll for better people-watching. Order as a group and dine family-style as you watch the progression of bikers, hikers, skiers and snowboarders soaking up the spring sun and Village vibe.
It's your last day, so how long you stay out is up to you…just be sure to arrange a late checkout so you don't have to rush.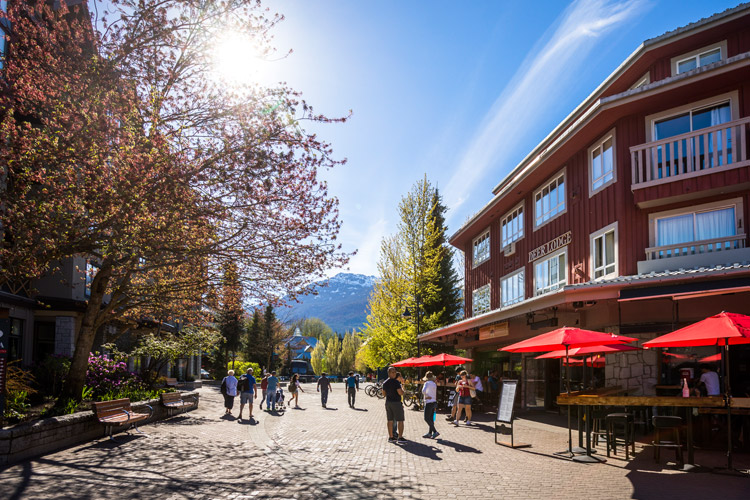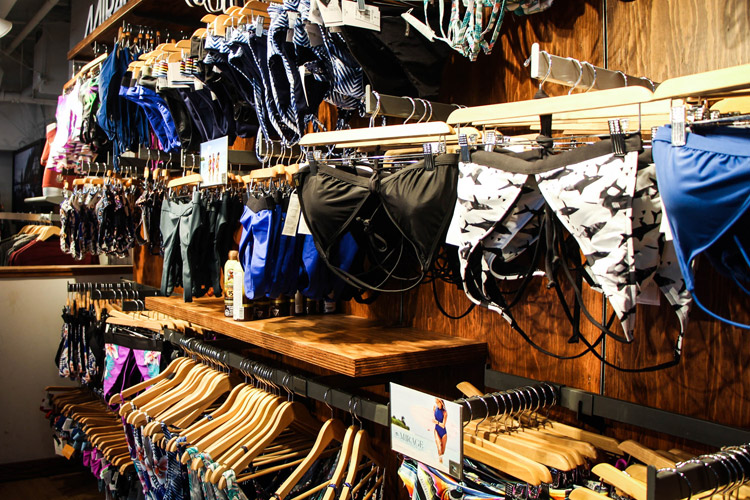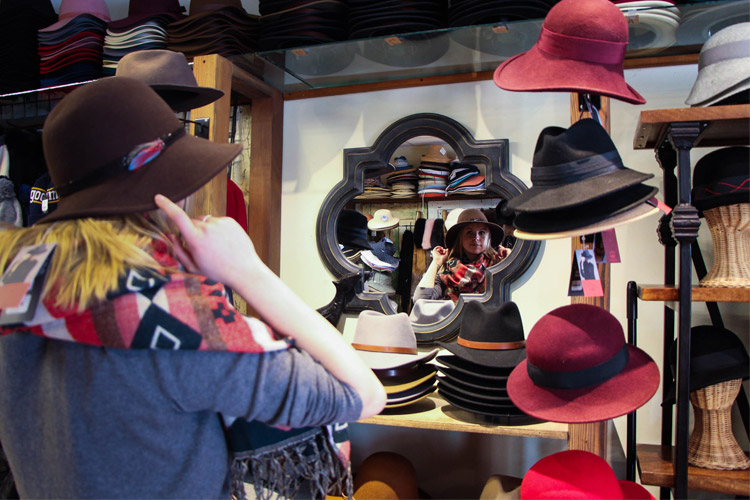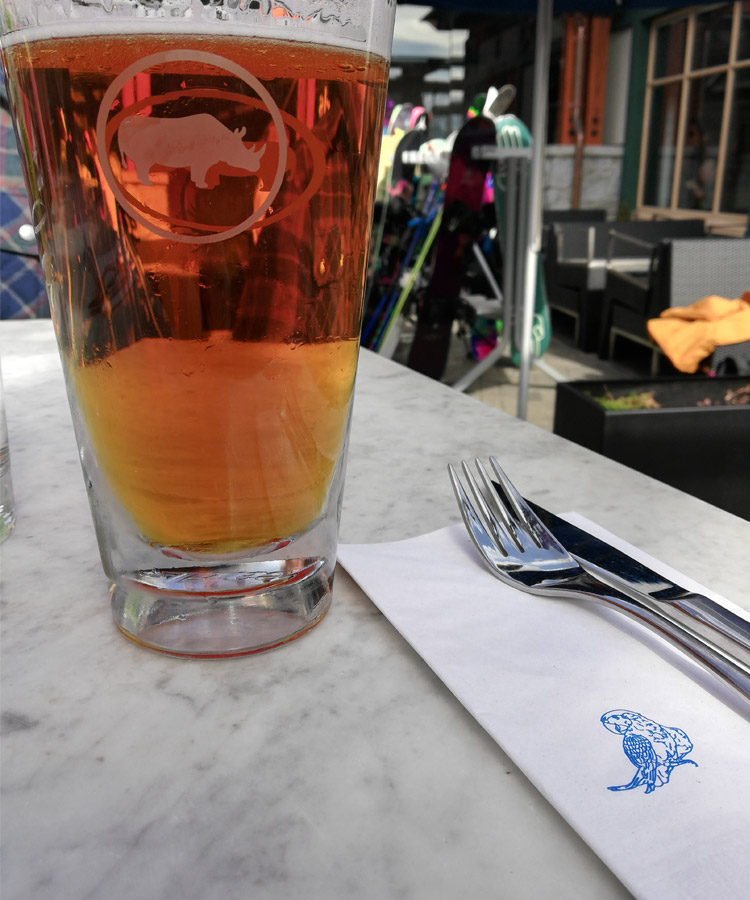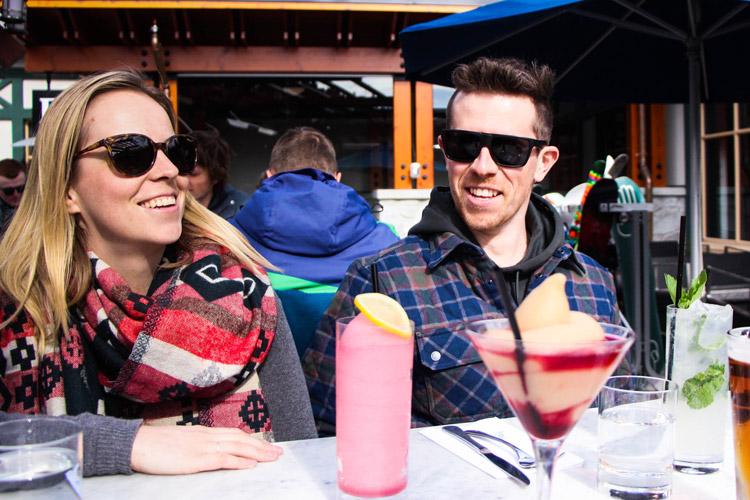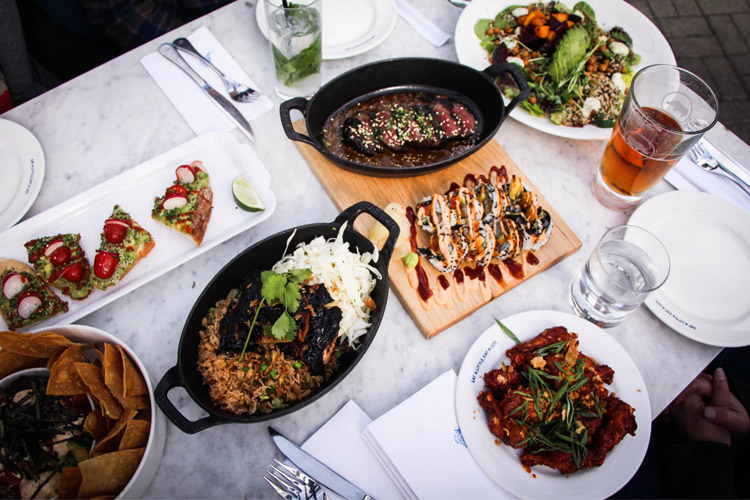 This is just the tip of the iceberg for the goodness of spring. Head over to Whistler.com for more ideas and things to do through June.