Updated January 2018 with info on Super Bowl 52 (February 4, 2018)
We may be north of the border in Canada but there are NFL fans aplenty among residents and visitors here. Whistler is within a 5 hour drive from Seattle so we definitely see a lot of 12's on the slopes over weekends throughout the football season. As we approach the Super Bowl again it's time to examine some of the similarities between Whistler and the NFL.  And, more importantly, find out where you can watch the game!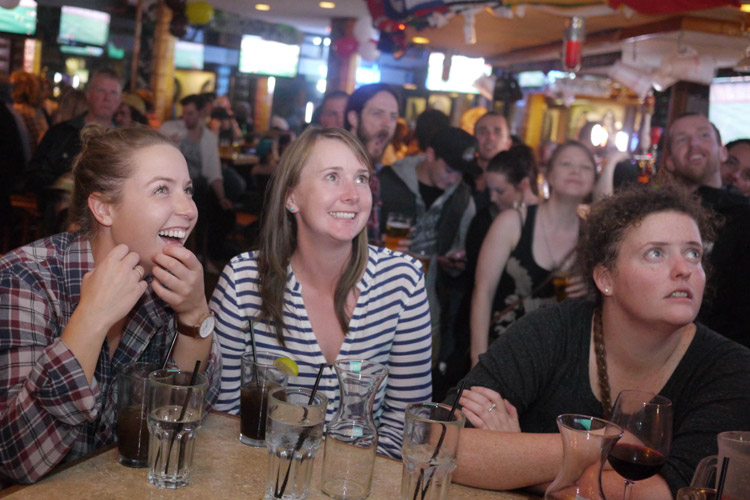 The Athletes
This one is a no-brainer.  If you have ever watched an NFL game you can't help but be amazed at the speed, agility, precision and mental toughness of players.  World-class athletes showcase amazing feats of athleticism on every play.  Whistler is home to former Olympians from a broad range of winter sports including Alpine ski racing, Freestyle skiing and snowboarding, and Ashleigh McIvor Demerit – the first female Olympic gold medalist in Ski Cross.  Don't be surprised to see a handful of retired World Cup ski racers by dropping into a Thursday 'beer-league' Kokanee Valley Race Series event.  Retired? Yes – but they're still faster than you!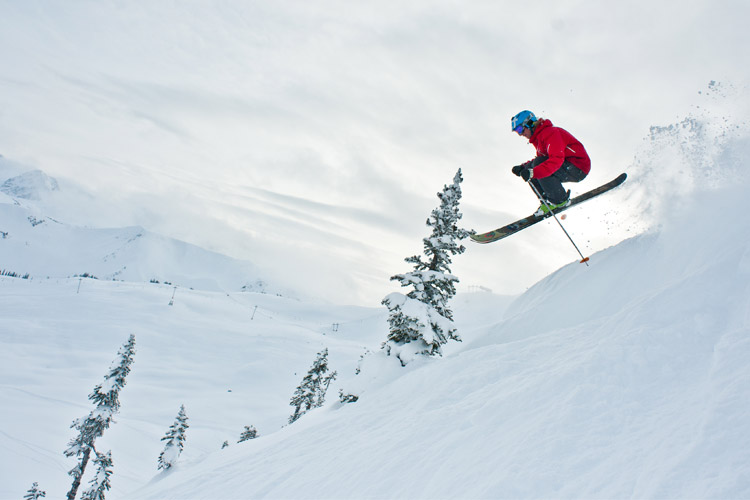 The Tailgating
Ok this one may be a stretch!  While pre–game activities for NFL games are legendary Whistler offers a little something for early risers before the lifts open to the general public as well.  And it involves bacon!  Fresh Tracks tickets allow for early access to Whistler Mountain via the Village Gondola.  Enjoy early access to powder or perfectly groomed corduroy after an all you can eat buffet style breakfast featuring eggs, bacon, yogurt and … fruit.  Has anyone served fruit at a tailgate party? C'mon Man!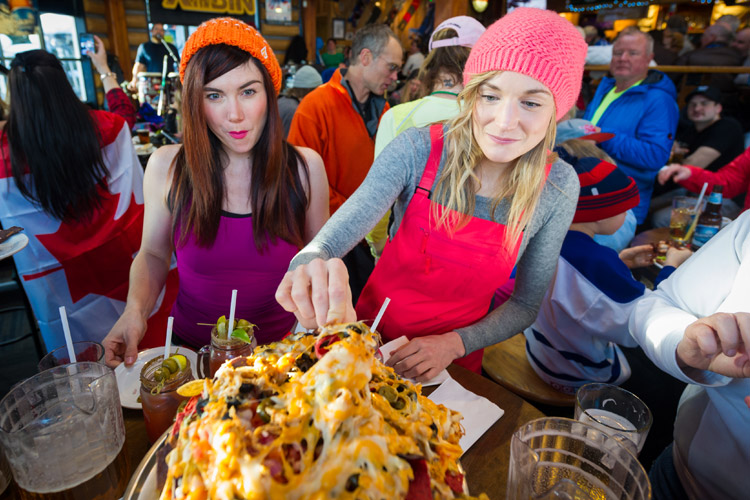 The Tickets
Both NFL games and Whistler Blackcomb require tickets to attend.  Both can be purchased online and it is highly recommended to do that in advance of arrival.  You don't want to waste time in line when you could be skiing or watching your team scoring a touchdown.  In Whistler you can also  bundle your lift tickets with accommodation to save time and money.  Saving time will allow you to watch the game with no interruptions or distractions, saving money means you can buy a round.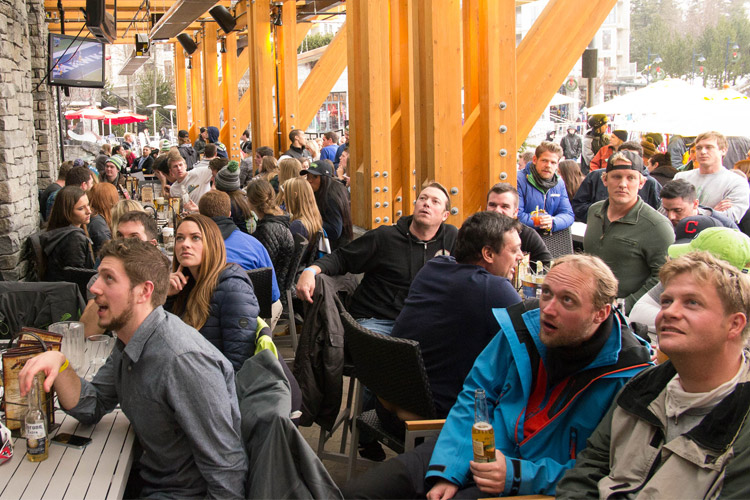 The Super Bowls
Saving the best for last.  The Super Bowl is arguably the best sporting event on the planet.  32 teams have battled down to the final pair vying for the Lombardi trophy.  This game is BIG!  So are the alpine bowls at Whistler Blackcomb.  With over 8,100 acres of terrain, Whistler Blackcomb is North America's largest ski resort.  3 glaciers and 16 alpine bowls help differentiate the mountain terrain even further.  When standing at the top of the Blackcomb Glacier the immensity of the Coast Mountains sets in.  From the top of the Peak Chair you feel like you're on top of the world waiting to drop in to your choice of West Bowl, Whistler Bowl or Glacier Bowl.  If you want to up the ante, you can hike up Flute Bowl for an authentic in-resort bootpack  experience then ski back to Symphony Chair to do it all over again.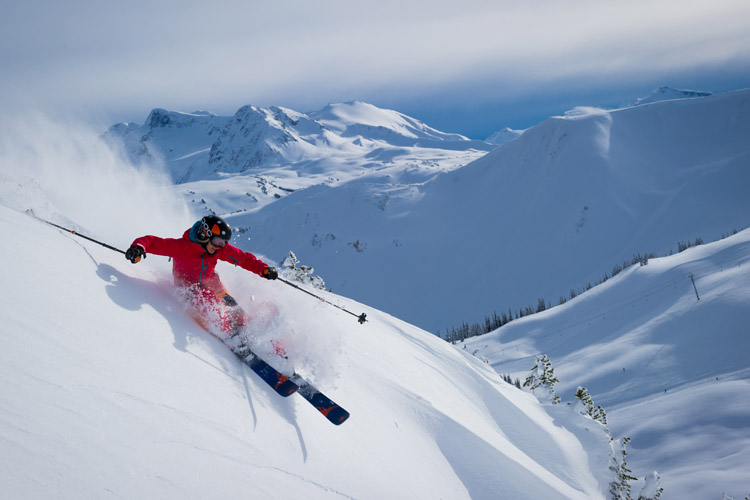 Where to Watch Super Bowl 52 in Whistler
You can likely catch the game on any TV that is turned on.  That said, there are a few places that cater to the sporting crowd and will have a raucous atmosphere.  May we suggest: Brickworks,  Three Below,   Tapley's Neighborhood Pub, The Longhorn Saloon & Grill, The FireRock Lounge, Buffalo Bill's, the Cinnamon Bear Bar & Grill, Garibaldi Lift Co., The Brewhouse, Brandy's at the Keg.
If you are out in Whistler Creekside check out Dusty's Bar & BBQ, Roland's Creekside Pub, Cure Lounge at Nita Lake Lodge – just for a start!
Superbowl LII Kickoff Time in Whistler
We're on Pacific time here, so kickoff is scheduled for 3:30 PM on Sunday February 4. Plenty of time to get a few laps in then head down early to get a seat.
Roll up early on the day to get your seats, it's going to be an amazing afternoon. For more after-skiing entertainment and venues check out Whistler.com's apres page and be sure to enjoy the game!