The pull of Whistler extends beyond the stunning views and fun activities. I would even argue that the pull is largely the people. A melting pot of nations and cultures, all united by a shared love of the outdoors and sports – it's simply contagious.
Going on ten years living here, one thing that has continued to stand out is that athleticism is a lifelong pursuit, not something only for the youth. Here, it's very normal to see people pursuing their passion for various sports through all stages of their lives. Many of them reach their athletic pinnacles well into their latter years and during points in their lives, like motherhood, when sport might have otherwise taken a back seat. Is there a secret?
Perhaps the Whistler water is fresher than it tastes? No, these athletes have continued to train hard, get out on the less desirable days and just keep going. I sat down with a few local athletes to find out how they managed to stay in the game and continue to be competitive well into their adult years.
Brenda Baker, Age 69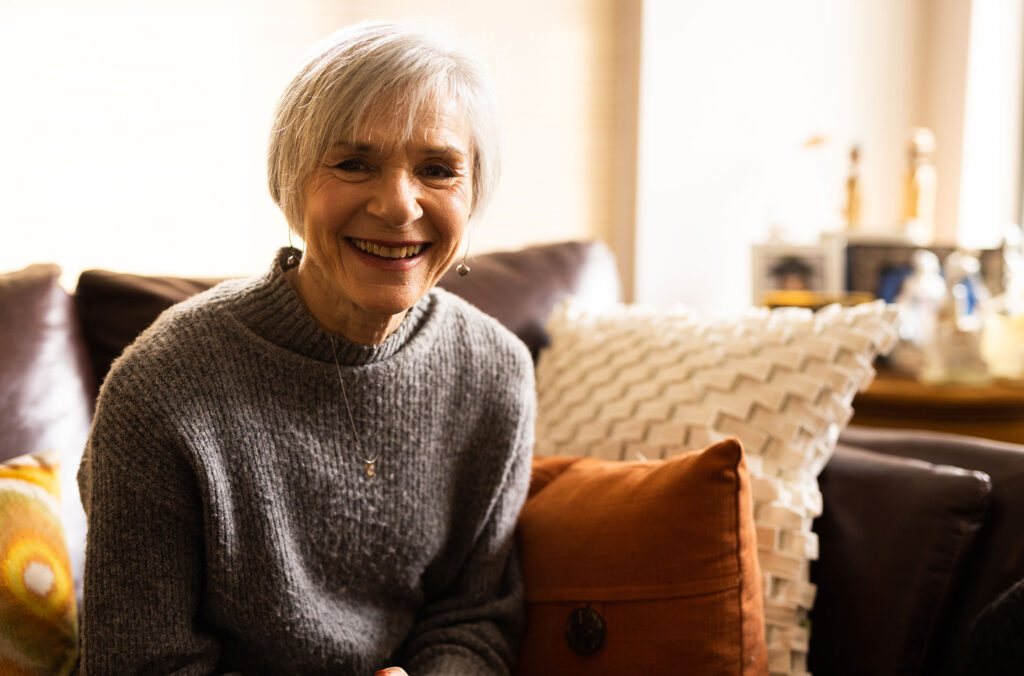 Brenda's competitive journey started in her late twenties when she started running. Almost two decades later, she picked up road riding and found triathlons, further developing her swimming skills – a strength she admits that's not innate for her. Skiing was always a beloved pastime she shared with her partner and that is how she found herself in Whistler in 1997. Now, she runs, road rides, downhill skis and rides cross-country mountain bikes.
Q: How do you maintain performing at a high level at this point in your life?
I think as you get older you have to change your mindset. There are more aches and pains to deal with so you either let the aches and pains win and shape you or you fight them.
Everything gets just a little harder to do so you have to adjust.
I may have hung up my racing flats, but I will not hang up the running shoes until I absolutely cannot do it anymore. I hope that never happens. I have a few running records which I am very proud of so I don't feel I have something I have to prove. I just want to keep doing what I'm doing for fun and fitness.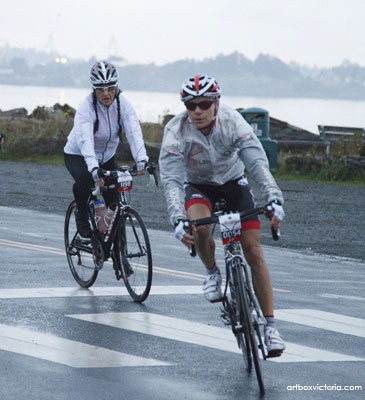 Q: What is a misconception about pursuing sports through various life stages? 
I think there is a fine line between misconceptions and excuses. Many people think that as you age you need to slow down because you can't do what you used to do.
Life starts to get in the way and people just give up doing the sports they love. You have to make fitness a priority in your life, no matter how demanding life gets. 
Gary Baker, Age 84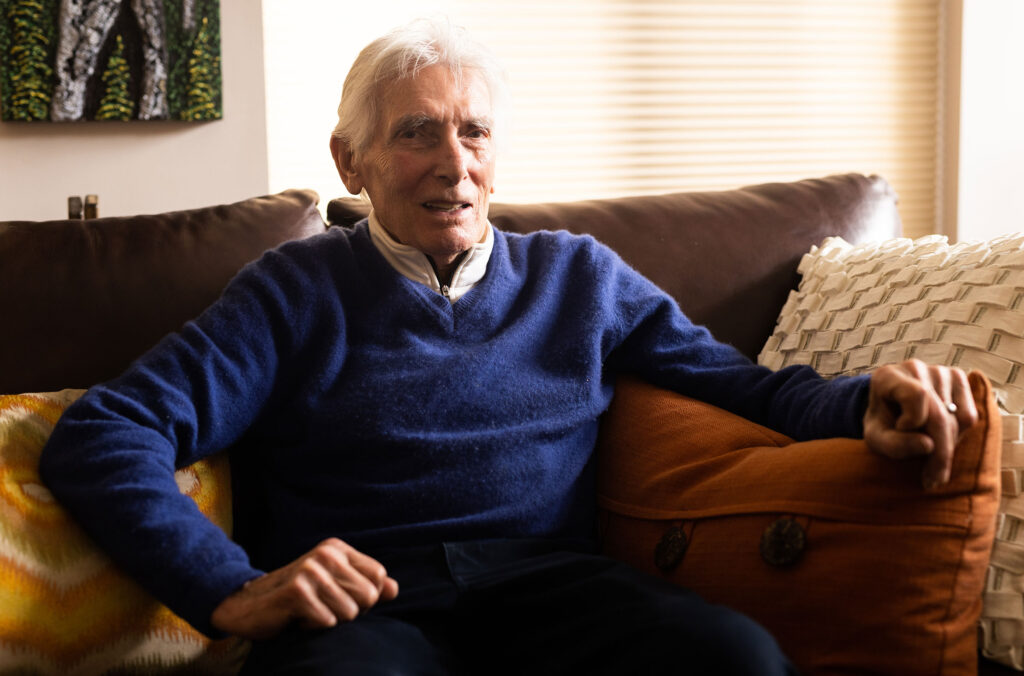 A man of many athletic accomplishments, Gary Baker has stood on a number of podiums. He has dabbled in a high level of sport as a runner, skier, mountain bike athlete and road cyclist. You'll still find him on the slopes and crushing kilometres on a road bike, well into his eighty-fourth turn around the sun.
Q: How do you maintain performing at a high level at this point in your life? 
Unfortunately, there are things that I no longer can do. So rather than pack it in, I have to lower the bar, but I firmly believe you keep doing with what you have got, not what you used to have.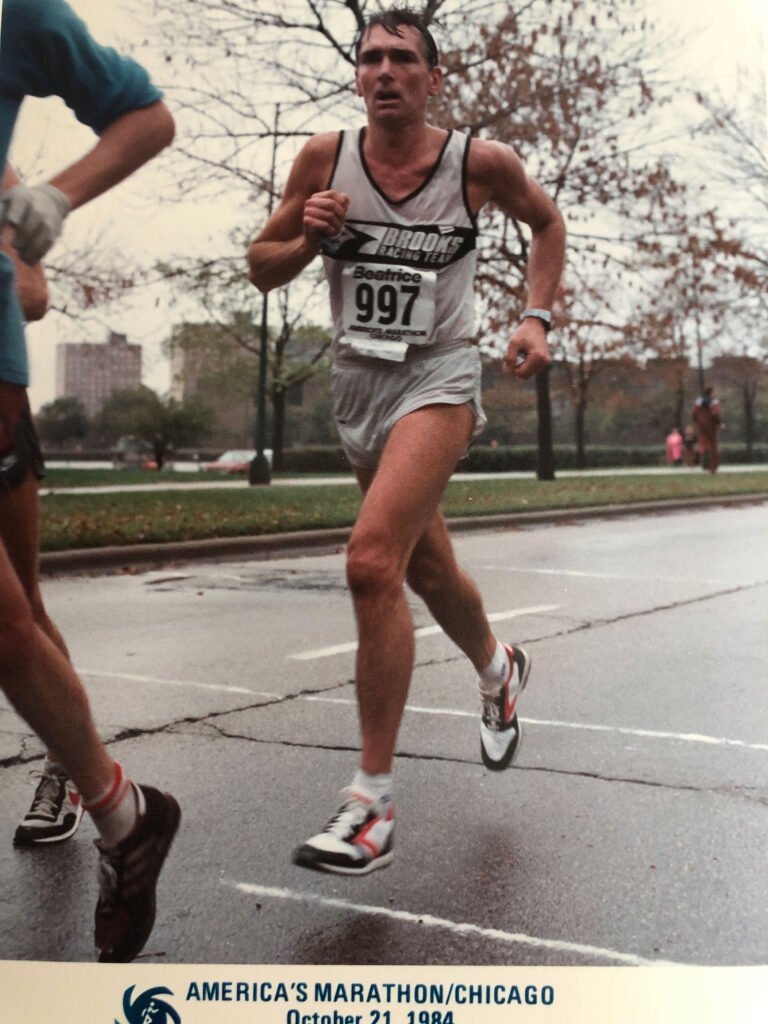 Q: What is a misconception about pursuing sports through various life stages?
The misconception about pursuing sports through various life stages is mostly an excuse for not continuing to keep a basic level of fitness.
There are times in your life when time is at a premium, but you can still schedule time for yourself to exercise.
Chloe Cross, Age 41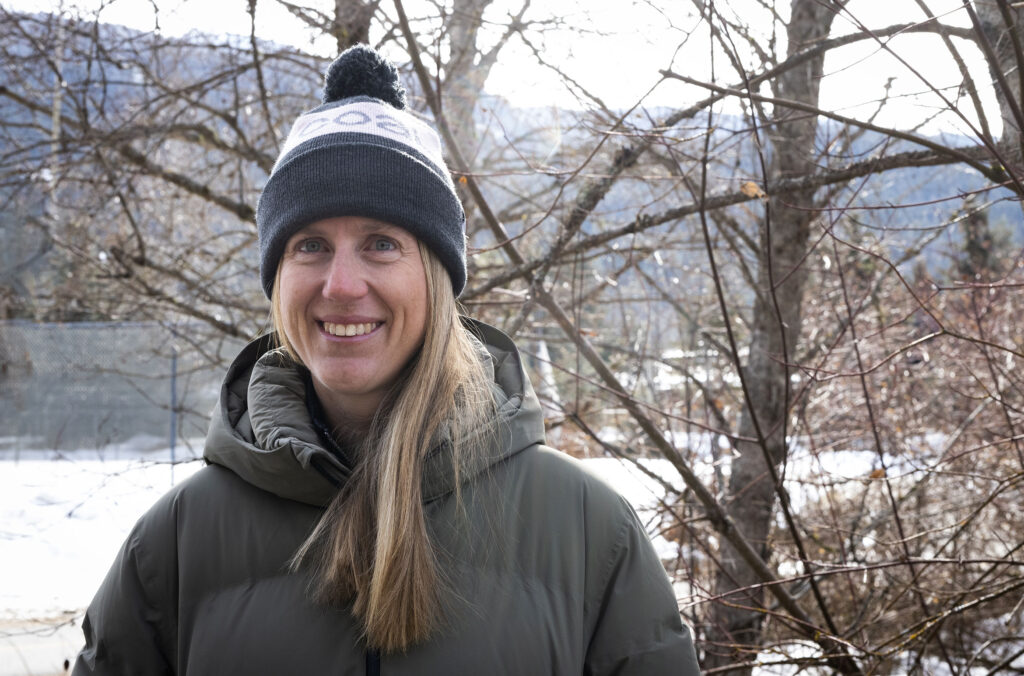 You might be familiar with Chloe Cross, a prominent cross-country mountain bike athlete who has spent a decade racing at an elite level with a career-best result of silver at the Canadian XCM Nationals. Her passion for sports extends into coaching where she is a staple around Whistler having coached skiing, and now, cycling at Tag Cycling. 
Q: Tell us, what motivates you to continue to be active?
Apart from the fact that I just feel better when I move, I'm inspired by what I see. Whistler seniors defy the average when it comes to aging and demonstrate by example that healthy lifestyle choices can change societal norms.
Gary Baker was my first-ever mountain biking idol. I watched him ride his bike up an impossible-looking rock face during my first few weeks of riding. At the time, I had no idea that kind of thing was even doable on a bike, much less for an older gentleman. These days my husband and I joke that we want to be like the locals when we grow up. These are our role models! 
Q: How has Whistler helped you continue to pursue always being an athlete through your lifespan? 
Whistler is a community of athletes and that makes it easy to maintain sports as a way of life.
From family activities to your social circle to business meetings, sports are woven into virtually everything we do here. Couple that with the phenomenal natural assets, and a community that is committed to creating and maintaining world-class infrastructure for sports, and it might actually be difficult to stop being an athlete in Whistler even if you wanted to!  
Matthew Barth, Age 49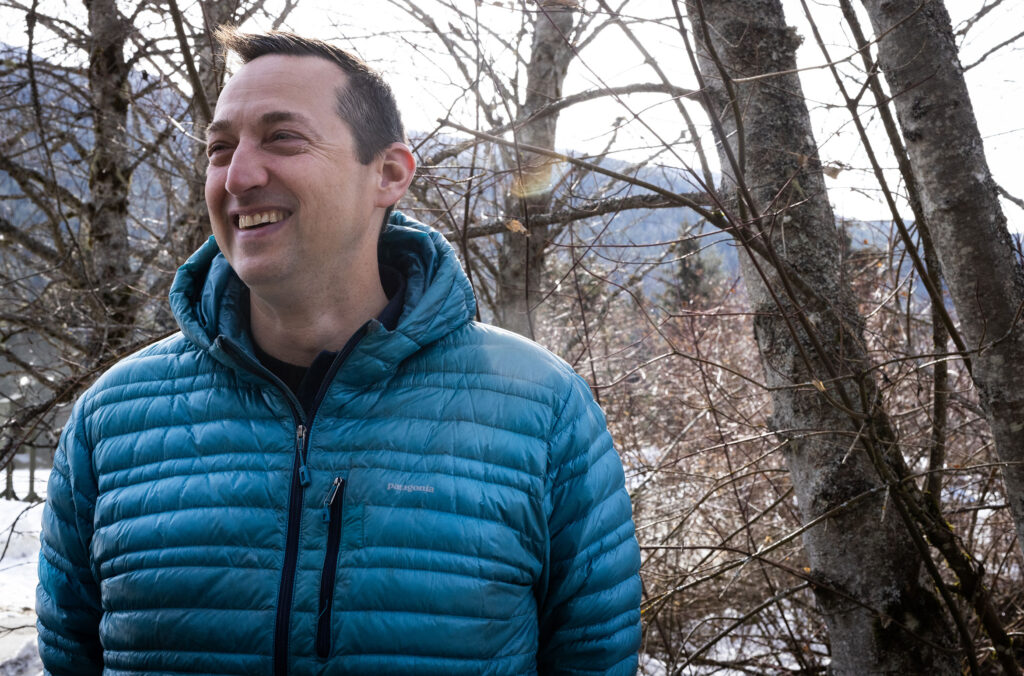 Two-wheels have taken Matthew Barth around the world as a competitive road cyclist. Inspired by young athletes, he then went on to spend many years in team management and has been an instrumental figure in developing Canadian cycling talent. He continues to balance life and sports, now at a recreational level. 
Q: How has sport shaped your life? 
I'm still baffled that I became an elite athlete. Sport has been absolutely transformative in my life. I'm not sure where this kid from the streets of Surrey, BC would have ended up without sport. I remember being a teenage kid coming to Whistler to follow my dream of being a ski bum.
I took up road cycling in the summer as a way to get in better shape for skiing and the next thing I knew I was in Europe racing bikes.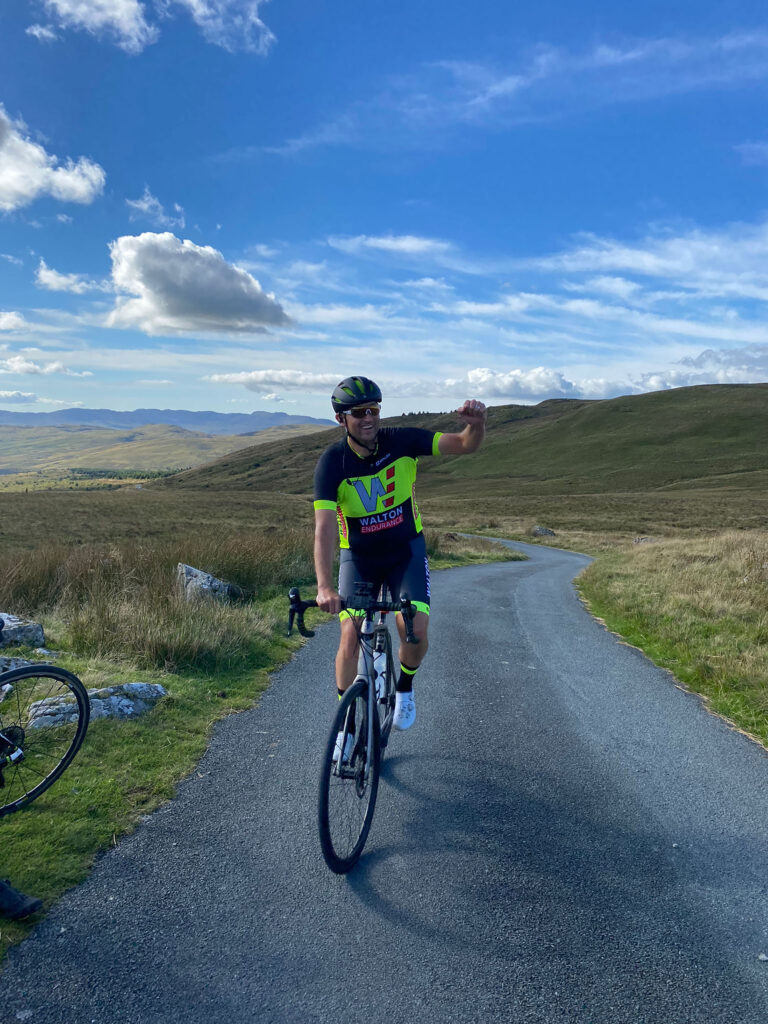 Q: How do you maintain performing at a high level at this point in your life? 
Fitness perpetuates fitness and the fitness rhythm is addictive. I can be a reluctant athlete, but all my friends and loved ones (you know who you are) in Whistler don't let me sit back much. Any socializing in my world involves some type of high-level activity whether I like it or not!
Community, grit and plain old not making excuses – these seem to be the keys to maintaining a high level of athleticism throughout life. Another takeaway is that skill development does not need to stop.
Whistler is a place that embraces the enthusiastic beginner, the intermediate who's hit a plateau and needs a shove in the right direction, and the pro who's looking for new ways to push the limits. Take a leaf out of these athletes' playbooks and don't let age be a limiting factor in deciding what you can do.
If these interviews have inspired you to get back into a sport you loved when you were a youth, or take up a completely new one, read Embrace Being a Beginner: Try a New Winter Sport in Whistler and 5 Reasons to Stay Longer in Whistler This Summer: Adventure Deeper for some ideas of what you can do in Whistler.
Inspiration to continue your own athletic journey can be found in the mountains and in the people defying what we think is possible.  
If this post has you dreaming of Whistler, enter our Go Big This Winter Contest for a chance to win a trip.
Stay longer and save more with up to 30% on Whistler winter lodging with Whistler.com. For every third night you book between March 1 - April 30, 2023 receive a free $75 CAD Whistler Après Voucher. Enter promo code SPRING2023 when booking online or call 1.800.944.7853 and mention the offer to one of our Travel Consultants.
It's easy to book your vacation when you have the freedom of our Flexible Cancellation options backed by our Book With Confidence program.