Whistler loves the steep and the deep.
It's practically a rite of passage on Whistler Mountain – get to the Peak Chair early on a big pow day and, once patrol gives the A-OK and opens the lift, stand back and watch the show…
EDITOR'S NOTE:
Open up the
Whistler Blackcomb trail map
in another window while you read through this post and play "find the trail" to start planning your must-do runs for the upcoming winter season.
Fresh tracks down Shale Slope, straight-lining The Coffin, endless launches off The Waterfall Cliffs, picking through the trees above Idiot's Way, and the crown jewel of Peak Chair excitement – the infamous double drop known as Air Jordan (with a 20-foot bonus air lower down the face).
"A lot of other resorts, that stuff is not right next to the chair," says Whistler Freeride Club head coach and veteran Whistler ripper Derek Foose. "Some of those airs might not be as iconic if they were out of sight, but Air Jordan is a test piece and it's right there – you are basically putting yourself front row inside a live ski movie. That kind of thing is not available in that many other places."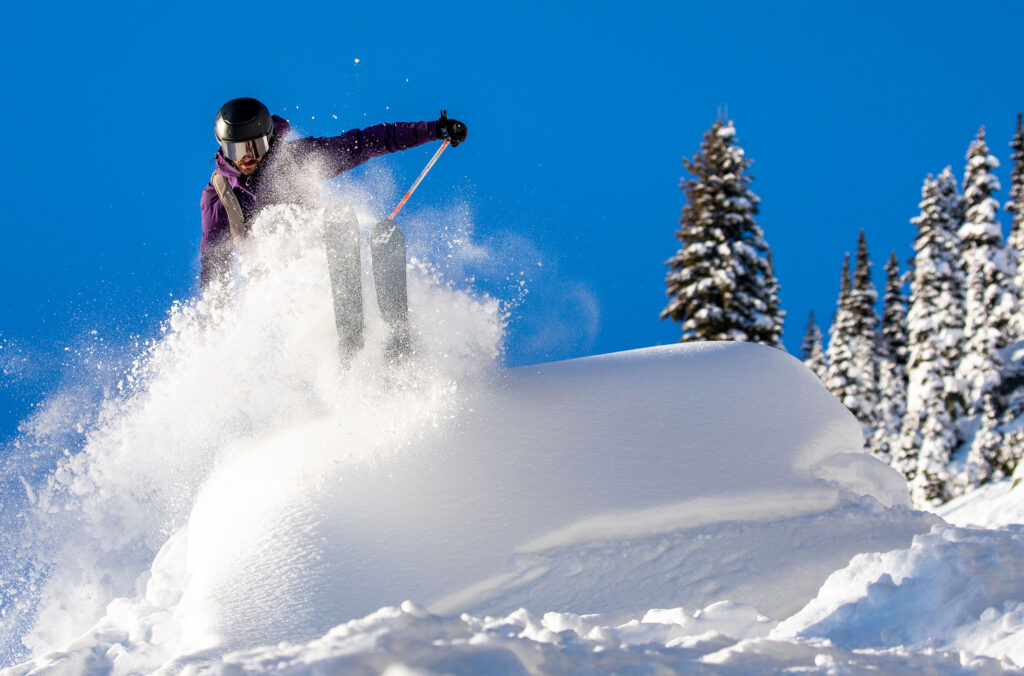 Location, location, location. But another component of what makes Whistler such an iconic big-mountain ski hotspot is the locals. When it comes to skill level, the Whistler talent pool has no shallow end.
"The kids here are so good so young," says coach Foose, who has watched the Whistler Freeride Club grow from just six members in 2001 to over 120 last season. "And the main reason why is the terrain and the snow, that's the difference. A lot of places have one or the other, but we have a stable snowpack, huge mountains and lots of snow."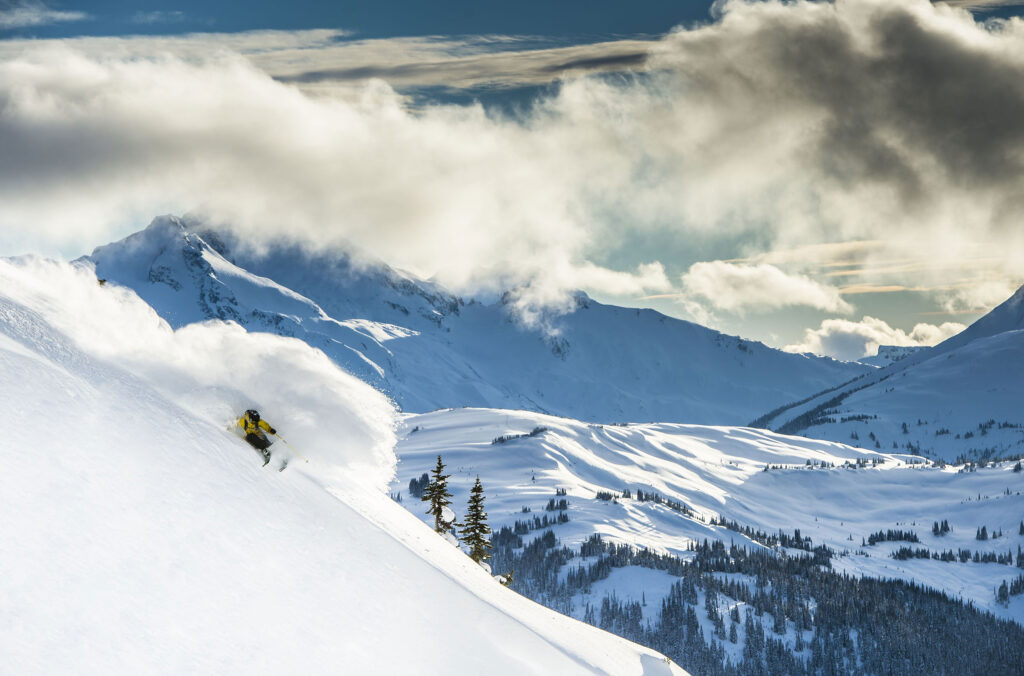 Foose reiterates that the Whistler community is an important factor.
"The people here are passionate and talented and driven," he says. "We are a few generations into the club, so we are seeing the offspring of those wingnuts who moved here in the 90s and dedicated their lives to ripping these mountains. Now we're seeing the combination of two of those sorts of people, kids that grew up with that passion and skill and the eye for terrain are turning into the ultimate shredders, skiing stuff we wouldn't even consider in the old days."
And that's just the local kids. Die-hard big-mountain skiers and snowboarders continue to make the journey to Whistler every winter, to step into the arena and spend 100+ days a year on snow. Thankfully, it is possible for "regular" skiers to taste a little bit of Whistler's big mountain magic on vacation here too. And here's how:
Extremely Canadian Steep Clinics
Whistler is BIG: 200 plus trails and more than 3,307 hectares (8,171 acres) of shreddable terrain spread over 32 lifts on two mountains. There's no way you are gonna find all the best spots in a single vacation (or even an entire season).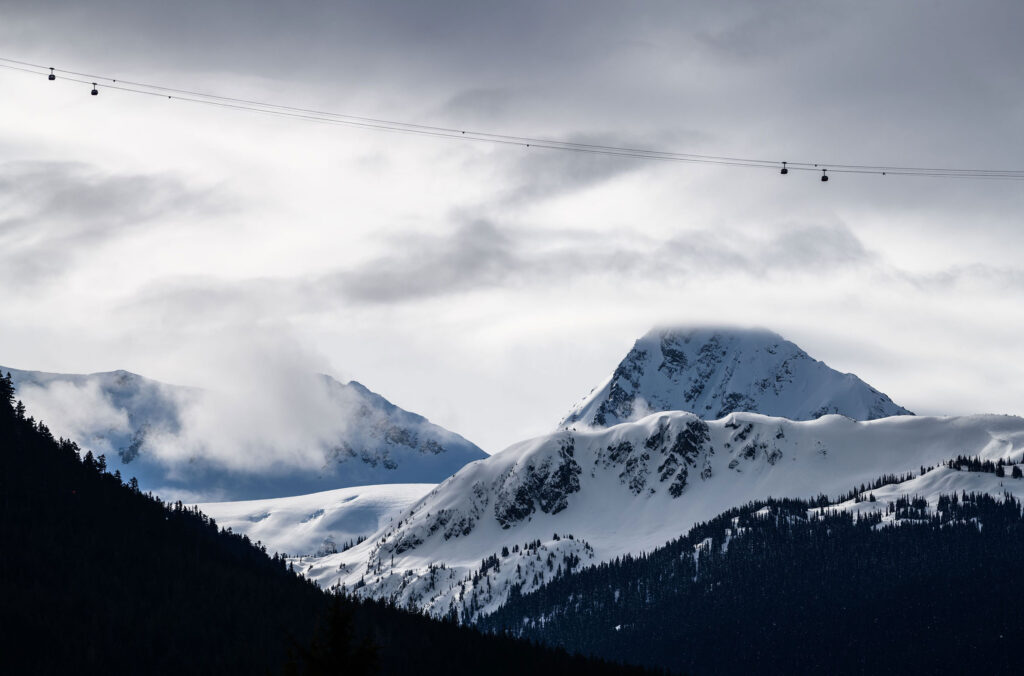 Since 1994 however, Extremely Canadian has solved that problem by offering single or multi-day steep skiing clinics. A local professional (the coaches are world-class) takes you all over the hill, shows you the goods, and offers technique (and après) tips and advice to go with the heart-pounding exhilaration of shredding the gnar at the source.
Bonus: They have backcountry and snowboard clinics too!
Double Bonus: Whistler Freeride Club coach Derek Foose is also a guide with Extremely Canadian so you might get to shred with the driving force of Whistler's big-mountain future!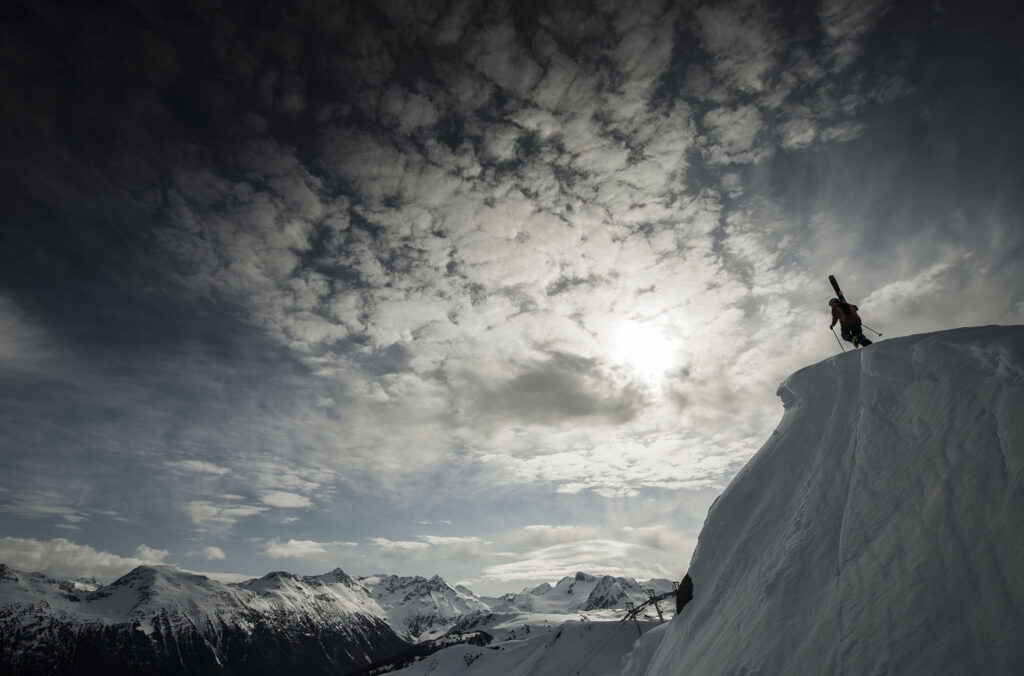 Ski with an Olympian
Similar to Extremely Canadian only it's just you and someone who represented their country on the biggest athletic stage on the planet. Whistler is always well represented at the Winter Games so when you book a Ski with an Olympian experience, your guide usually brings their medal(s) and lets you hold them for the all-important Instagram photo.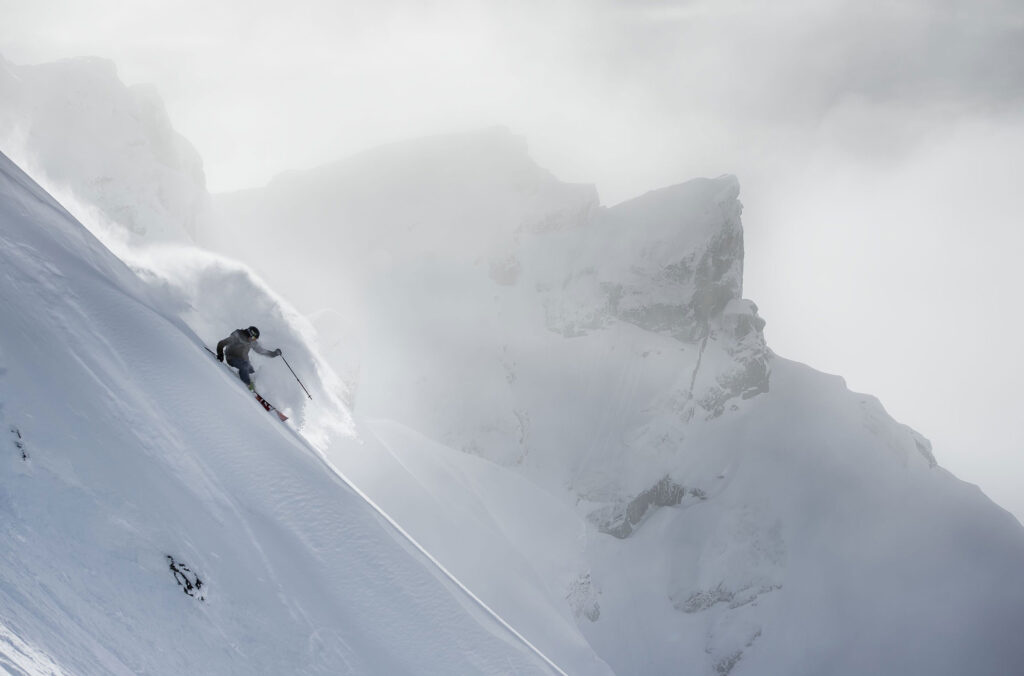 Heli Skiing and Snowboarding
A surefire way to get fresh tracks is to head up in a heli. Typically starting in early December, you can be the one carving like the pros in an untouched bowl of steep pow. Swaths of incredible alpine terrain are at the guide's and pilot's fingertips, all you have to do is decide on how many runs your legs can handle.
Just Giv'r
The most affordable option is also the most common – get up there and get after it. Noting the names in a few of your favourite YouTube videos followed by 20 minutes of trail map study can usually give a person a pretty good idea of where to find some nice, big, alpine terrain and some of that legendary coastal pow.
The most important thing to remember here is to obey all mountain signage and ropes. Whistler ski patrollers work tirelessly to keep the ski hill safe, but only within the boundaries. Going under the rope (or following tracks out of bounds and assuming it will all work out) is an absolutely terrible idea. Dead serious: don't do that.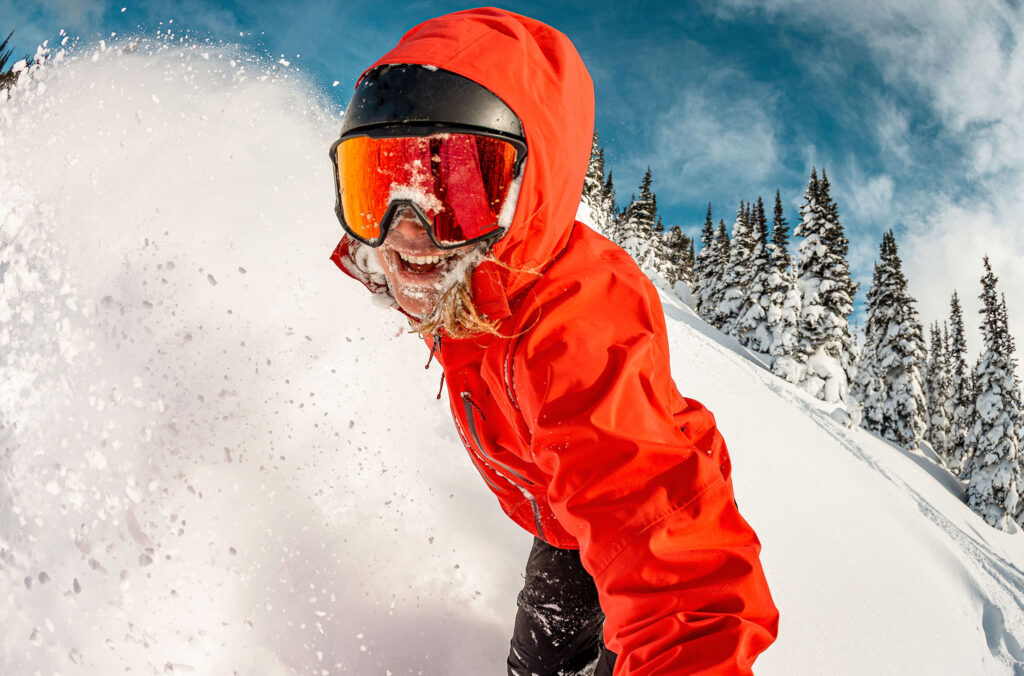 Instead, poke around in bounds, keep your eyes open and don't be afraid to spark up a conversation on the chairlift (especially if you're riding with someone who has duct tape patches on their gear). And most importantly: have fun.
The greatest thing about big mountain shredding is that it's all relative. One person's Excitation (black diamond) is another's Schoolmarm (green rated), but no matter where you draw your own line for extreme, Whistler can help you cross it.
"You can't mess with the snow and the terrain," Foose reiterates. "As long we have those two things, we have magic."
Book winter by November 15 to secure the biggest savings of the season (up to 30% off lodging, 60% off lift tickets and 45% off rentals). Come experience Whistler Blackcomb's extensive terrain and adventure at every turn to see why we're known as one of the best resorts on the planet. Secure your winter getaway with Whistler.com for Flexible Cancellation and our Price Match Guarantee.