Editor's Note: This year's dates for the Whistler Writer's Festival are October 13 to 16, 2022. We will have a new post soon, but this one from last year still gives you a good idea of what to expect.
"What is the difference between an anecdote and a story?"
This was the question posed by poet and author Andreas Schroeder to readers and writers twenty years ago in a modest, cabin-style home in Emerald (a neighbourhood to the north of Whistler Village). The small crowd squeezed together on the couches, chairs and floor of Stella Harvey's living room, all participants in the inaugural Whistler Writers Festival.
I was there. We listened, rapt, leaning towards Schroeder as he bowed towards us from his perch atop a barstool. He swung his arm in the air as though fly casting, telling us about the time he'd caught a fish. He told two different versions: one was an anecdote, and the other, a story. A wise teacher, he prompted us to come up with an answer to his question.
This October 14 – 17, 2021 the Whistler Writers Festival will offer a mix of hybrid events at the Fairmont Chateau Whistler and Whistler Public Library. Participants are welcome to join in-person or virtually or dabble in both. One of the unexpected blessings of the pandemic is that the festival is evolving into its most accessible form yet.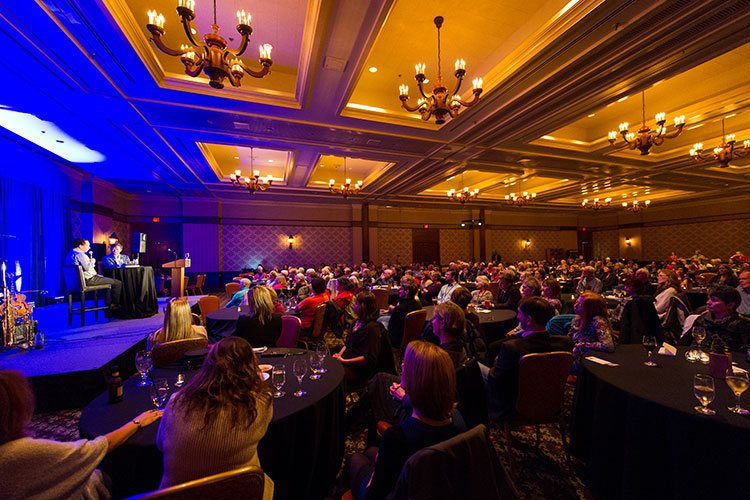 Perhaps Schroeder's question of how do we tell a story is one that the festival, its guest authors and participants have been invited to explore ever since, in an event that has expanded from a living room to ballrooms. This year the festival features 13 reading events, 16 workshops and the Authors in the Schools program, which involves 19 schools in the Sea to Sky Corridor.  It's only fitting that in 2021 the festival marks its 20th anniversary with the theme and signature event titled Celebrating 20 Years of Stories: Tasting and Literary Cabaret Watch Party.
The in-person and virtual event kicks off on Friday night with a tasting of Cypriot appetizers from Christina Loucas's first cookbook Cyprus Cuisine. Guests will savour Mediterranean and Middle Eastern flavours and ingredients in the kolokotes (butternut squash pies) and koupes (bulgur wheat pork rolls) while Loucas talks about her passion for preserving traditional family recipes from the island of Cyprus. The delectable appies will be paired with a cocktail, featuring mint grown by Meredith Gardner of HappiLife Farm in Pemberton.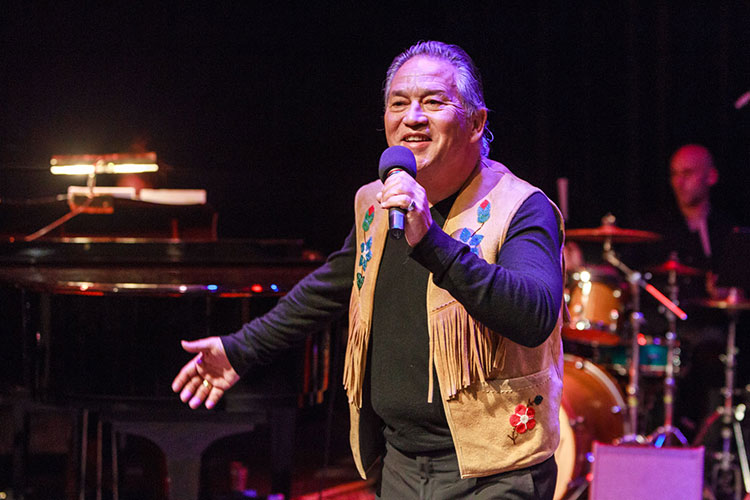 Following the tasting is the Literary Cabaret Watch Party, featuring a screening of five-minute author readings, paired with musicians Geeta Das, Rajan Das, Dean Feser and Rosalind Steel – members of the band West Coast Front – who will improvise a soulful soundtrack for every story. An audience favourite, the Literary Cabaret offers rich, bite-sized storytelling by 13 authors, including Shaena Lambert (Petra), Cedar Bowers (Astra), Ivan Coyote (Care Of), Mary Lawson (A Town Called Solace), and Darrel J. McLeod (Peyakow: Reclaiming Cree Dignity).
The festival has always endeavoured to bring together writers and readers, and shine a light on stories. With the twenty-year milestone, it's apropos to highlight some of the returning guest authors, and their stories of festivals past.
"The 2018 Festival was the stuff dreams are made of – dreams that come true," says Darrel J. McLeod. "For the Friday evening jazz cabaret, I shared the stage with a few of my literary heroes, Eden Robinson, Billy-Ray Belcourt and Janet Rogers. I read last while an amazing band performed an instrumental version of the jazz song, Blue Skies, while I read an excerpt from my memoir, Mamaskatch. Then I joined them in making music, singing Fly Me to the Moon in B flat. It was magical, and the audience response was phenomenal."
McLeod returns again (along with Eden Robinson) to celebrate, perform, moderate and teach, in the events The Booklovers' Literary Salon with Tanya Talaga, the Literary Cabaret Watch Party, Memoir as Storytelling workshop, and A Walk to Lost Lake and Back.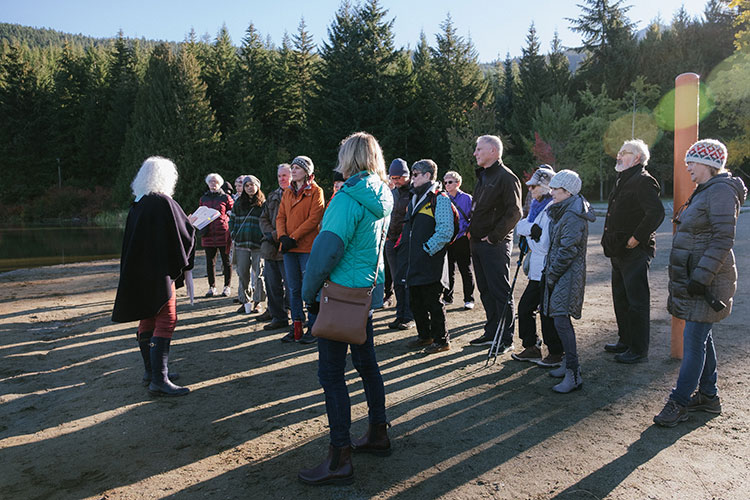 Award-winning author and poet Terence Young returns with his latest book of poetry, Smithereens. He'll join a powerhouse of poets – Canisia Lubrin, Steven Heighton, Yusuf Saadi, and Arleen Paré – for Picking Up What was Lost: Poetry Reading & Discussion, and teach the not-to-be-missed workshop Examining Tone and Voice in Poetry.
"The last time I attended the Whistler Writers Festival was, I believe, in the fall of 2010," says Young. "The idea, then, of celebrating the 20th anniversary of the festival is very much about reflection, about looking back to see the ground the festival has covered, the connections it has fostered and the books and authors it has shared with the community."
Reminiscence of creating two decades of words in the woods is steeped in gratitude for founder and artistic director Stella Harvey.
"I'm humbled by and incredibly proud of what this festival has become," she says. "No vision of what could be matches the reality of what has become. I'm honoured to have worked alongside all who helped develop and grow the little-festival-that-could: our incredible volunteers, our staff, our awesome authors and their stories, our sponsors and our steadfast, returning and expanding audiences."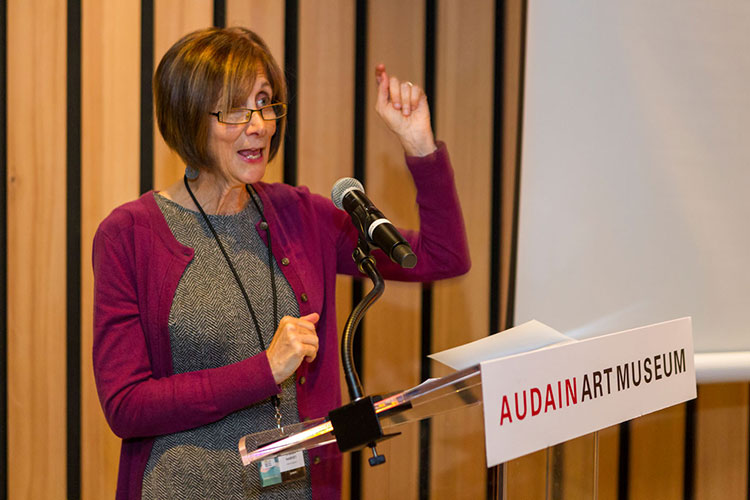 Like many of the participants who have supported the festival for decades, I too have returned year after year. I have played the part of the participant, volunteer, moderator, workshop teacher:  Worldbuilding for Children's & YA Books, festival manager, and now – author, with my middle-grade book My Best Friend is Extinct.
Every year the festival is a unique creature. Particularly so during a pandemic. But I always experience the same feeling at the end of the festival on Sunday afternoon, when authors and participants say their warm goodbyes, their arms hugging fresh books. I feel full, and I feel whole. I feel buoyed with the depth of ideas discussed, inspired by the possibilities for creativity, and full of wonder at the breadth of our humanness.