When it comes to sliding on snow, most Canadian kids are experts. From backyard runs to family ski vacations, the combination of snow, gravity and the fearlessness of youth combines for near-endless hours of winter fun here in the Great White North.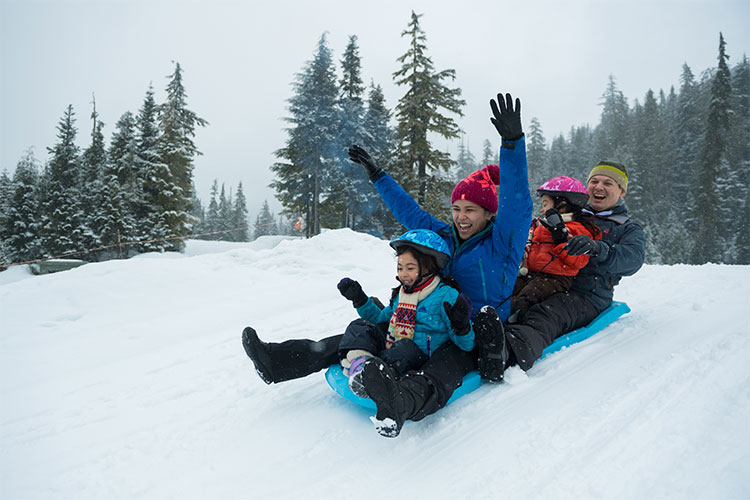 But, sliding on snow is as close as most Canadians ever get to satisfying their need for wintery speed. In Whistler however, there exists a faster, more thrilling, more sporting option for kids looking beyond the toboggan. Why slide down a snowy hill when you can rocket down an icy tube, face first, on a glorified cafeteria tray?
The Whistler Sliding Centre, host track of the 2010 Winter Olympic and Paralympic Games, is turning a new generation of locals on to skeleton and luge.
Meet Tirza Lara: Skeleton Athlete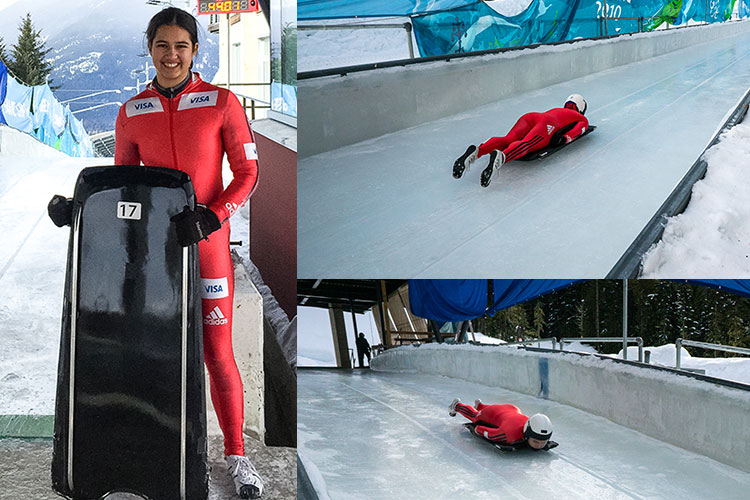 "I lived in Calgary when I was young and my mom would take me to the track there as a spectator. I have fond memories of that," says Tirza Lara. "So, when I came to Whistler for my 16th birthday and had a chance to do the public skeleton experience, I jumped at it. I was definitely nervous at the start of the first run," Tirza recalls, "but as soon as I hopped off on the outrun I was so excited. The adrenaline kicked in and I was stoked for run number two."
That second run was enough, Tirza — a trained dancer, forced to step back due to an injury — had found her new passion. She moved to Whistler in June 2018 and took a summer job at the Whistler Sliding Centre. Now, at age 17, Tirza is living in Whistler, going to school, sliding three days a week and training hard at her new, favourite sport.
"What I love about skeleton is that it teaches you to stay focused. It's teaching me how to stay comfortable at times when there is a lot of information being thrown at me. When I'm on the track, the world shuts out and my mind goes into a Zen state of absolute focus. It's just me, my sled and the ice. I didn't get that with any of the other sports I've tried."
Currently racing at a provincial level, Tirza balances school and sliding and was excited to get a chance to watch the National Championship races held at the sliding centre on February 1 – 2, 2019.
"It's all been life-changing for me. Competing builds character off bad runs and confidence off good runs. I'm learning to be flexible and open to whatever happens. And living in Whistler, I love it. People from all over the world are coming and going all the time. I find that makes everyone very accepting and warm. We're all here in the mountains and it feels like everyone is motivated to be outside living life to the fullest. It's a great energy and that helps me thrive as well."
Meet Caitlin Nash: Luge Athlete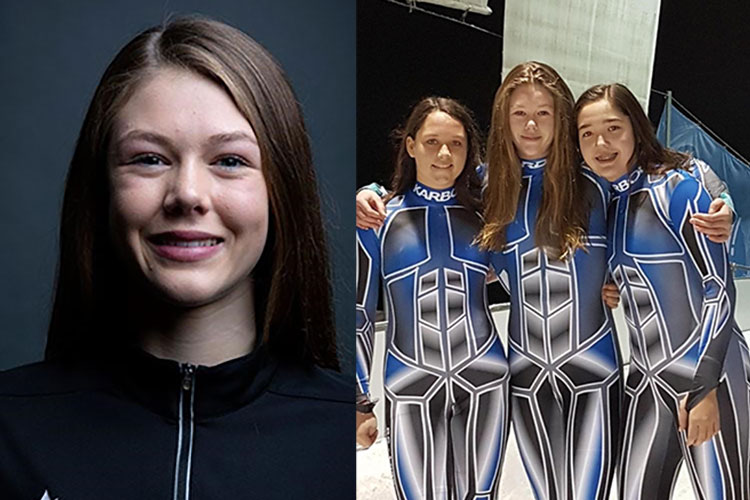 That unique Whistler energy doesn't fade, even if you've been here your entire life.
"Coming from Whistler has given me unique opportunities," explains born-and-raised local, Caitlin Nash, a 15-year-old luge athlete currently competing with the Canadian Junior National team on the World Cup circuit. "I was pretty young during the 2010 Games but my parents took me to the Sliding Centre to watch some training runs. I didn't get into it until a few years later when I was eight. A friend invited me to a friends and family night and my dad and I went up to try it. I think we did seven runs that night."
Caitlin started sliding once a week in a recreational program, then got really involved in 2015, competing in BC Cup races, which was essentially just competing against other kids in her club, because Whistler has the only sliding track in the province (there are only two in all of Canada).
"It was fun though because you got to wear the bibs! I did a lot of skiing, mountain biking, all the sports really. I played soccer for nine years, but I think luge is my favourite. At first, I really liked the speed, I've always liked going fast, but now I like that I can continue with it. It gives me something to work towards and a goal of being in the Olympics myself."
The sliding sports are far more popular in Europe ("Germany wins everything," Caitlin says), but with homegrown programs and young athletes like Tirza and Caitlin coming up, the legacy of the Whistler Sliding Centre is already starting to become apparent.
Get Your Slide On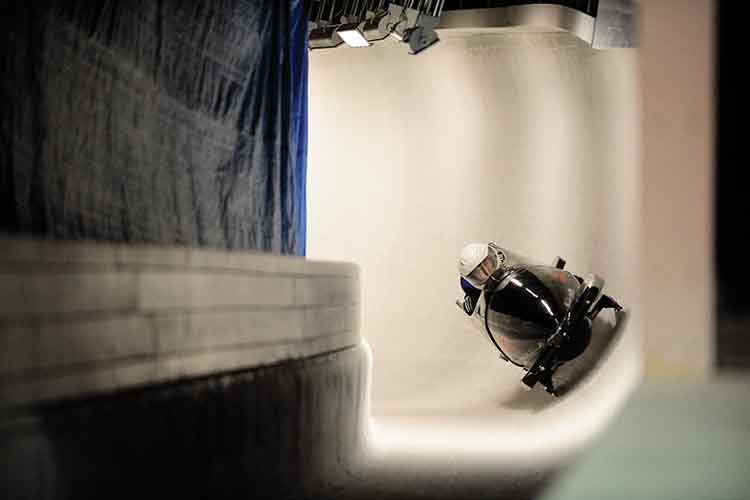 "I think anyone who is interested should just get out and try [these sports]," Caitlin says. "You never know what you can achieve until you try. You might end up like me, one try and you love it."

Tirza agrees. "I recommend taking the opportunity to do those public runs. These are sports we don't see or hear about that often but they are growing. There are doors there to be opened and it's really fun."
Whistler Sliding Centre offers public bobsleigh and skeleton experiences daily until March 31, 2019 and kids (ages 14 to 18) can slide for free from February 25 to March 10 with a paying adult. For interested young athletes, they host Discover Skeleton, Bobsleigh and Luge Days — this year's Discover program has been extended due to demand, so check their website for more details. 
There's also a Bobsleigh & Skeleton BC Cup race on Feb 17, 2019, the BMW IBSF World Championships slated for February 25 – March 10, 2019 and the Provincial Championship set for March 24, 2019.
On the Luge side, the CLA Canada Cup happens February 23, 2019, with the Junior Canadian Championships taking place March 14, 2019. The BC Provincial Championships occur the next day (March 15.)
Spectators are welcome at all events. Hit up the Whistler Sliding Centre for more information.