Guest Author: Amber Turnau
Here in Whistler, we're surrounded by a vast expanse of mountains, lakes and forests. While the stunning beauty is not lost on us, we can often overlook the magic and living spirit of the natural world. The Indigenous Peoples of this land have always had a deep connection to and appreciation for nature and the landscape, which everyone can take inspiration from.
Since 2004, the First Nations Snowboard Team (FNST) has helped indigenous youth reconnect with the land by introducing them to a fun and exhilarating sport. The non-profit breaks down barriers by providing mountain passes, equipment, coaching, and mentorship.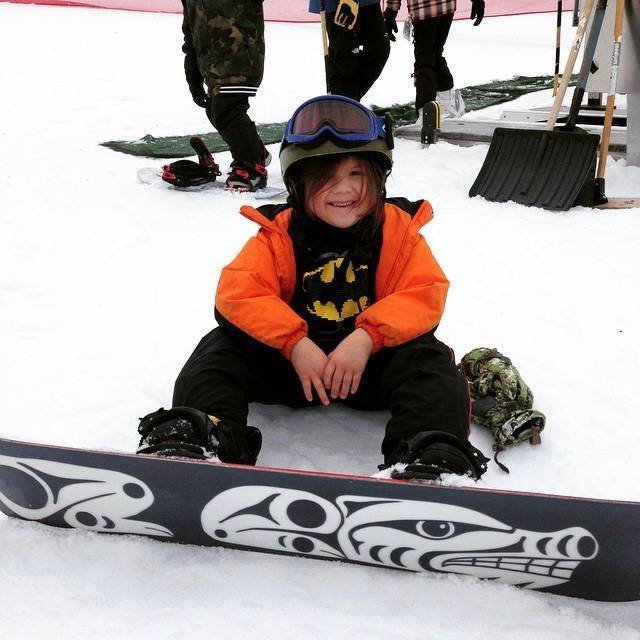 For youth aged seven to 18, the recreational program introduces safety and riding skills. It's also a feeder for the High Performance Team,  made up of advanced slopestyle, racing and backcountry riders who want to further their training and hit the competition circuit. They're also encouraged to mentor others and become coaches themselves.
"Our riders of today are the leaders of tomorrow," says the program's founder Aaron Marchant. Since he launched the program in the Sea to Sky Corridor, FNST has helped hundreds of indigenous youth, expanded to other parts of Canada and been featured in countless documentaries.
For many thousands of years before the resort existed the place we now know as Whistler was an important meeting ground for the Líl̓wat7ul (Lil'wat Nation) to the north and Sk̲wxwú7mesh Úxwumixw (Squamish Nation) to the south. Both nations have always been caretakers of the land and the area around Whistler served as a central meeting point, where they would come to harvest, hunt, and conduct business in the communal village of Spo7ez (in the area known as Function Junction today). It's fitting that many participants in the Whistler Blackcomb FNST program have ancestors from the two nations.
A common tradition in many First Nations communities was for young people to go out onto the land on a vision quest – a practice that was lost for many generations.
"As a rite of passage to becoming a young man or young woman, you would head to the mountains and spend a couple days to gain that strength, to gain that spiritual bonding with Earth," says Court "Blackbird" Larabee, Vice President of the First Nation Snowboard Association. "All of that is what we're still doing in this modern age by having these kids come up on the mountains and giving them the mentoring they need, and really just feeding their spirits."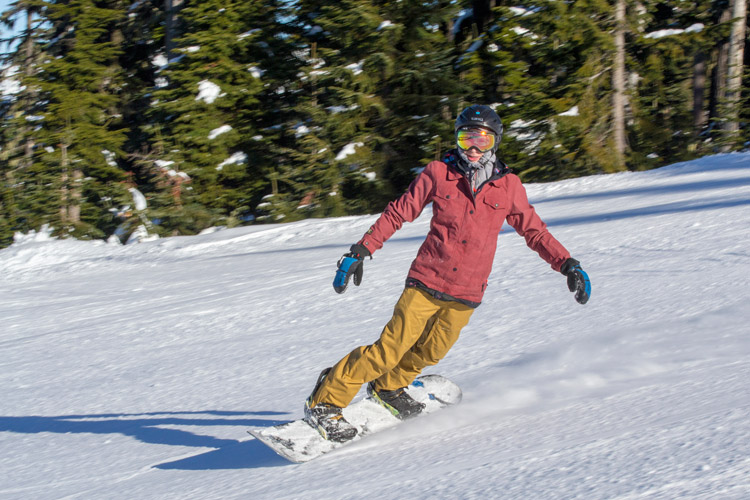 As with many locals who now call Whistler home, Larabee moved out West in search of outdoor adventure. Originally from lac des milles lacs First Nations ("lake of a thousand lakes") in Ontario, he's called Whistler home for 13 years and has been an integral contributor to FNST for 10 years, working his way up the ranks from volunteer coach to a leadership role.
"One of the benefits that I see is that we're teaching [more than] snowboarding," says Larabee, who also works with Whistler Blackcomb Ski and Snowboard School. "If [the kids] have to tackle a specific hard thing on the mountain, they learn how to break it down into steps. These small achievable goals and how to do the step-by-step is what they utilize in life."
Chelsie McCutcheon is another long-time resident of the Sea to Sky and iconic member of the FNST. Originally from Wet'suwet'en Nation in Northern BC, McCutcheon was recruited to Whistler by Canadian Olympic snowboarder Crispin Lipscomb. Through the FNST High Performance athlete track, she became the first indigenous female on the BC Snowboard Team, a sports analyst for the Aboriginal Peoples Television Network, and now a passionate spokesperson for social change within First Nations communities.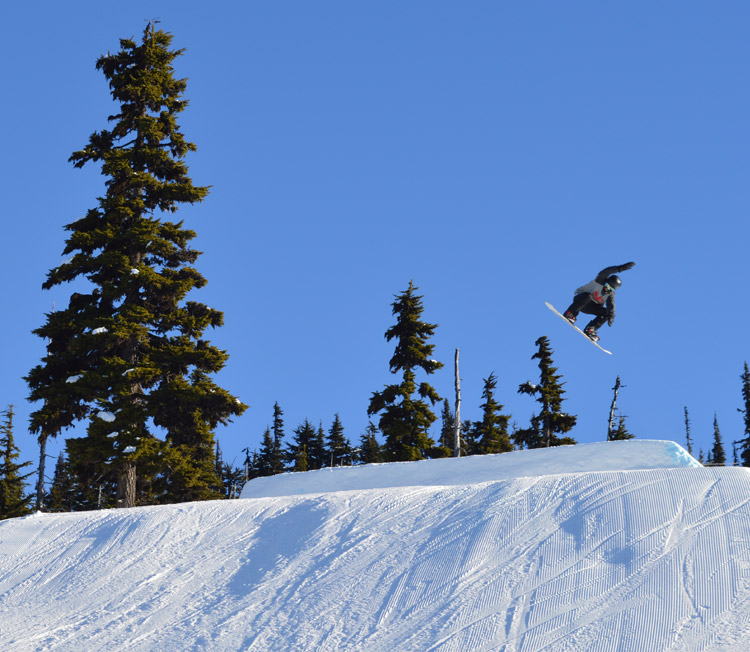 McCutcheon's whole family spends time on the slopes, including her daughter Kaida (5) and son, Callam (10). She's training to become a certified mountain bike and snowboard coach, and is pursuing shamanic yoga. Her dream is to continue building outdoor programming for First Nations youth. Having overcome poverty and adversity herself, she wants to share how access to outdoor recreation is a pathway to personal growth and a bright future.
"I think it's important for anybody to touch base with a natural source – what I call a "source energy" –  that you feel when you're on the mountain or outside," she says. "Shamanism is a source of spirituality … and I would like to use the mountain shamanism as an aspect to touch base with nature and also [to tap into] source energy through outdoor activities."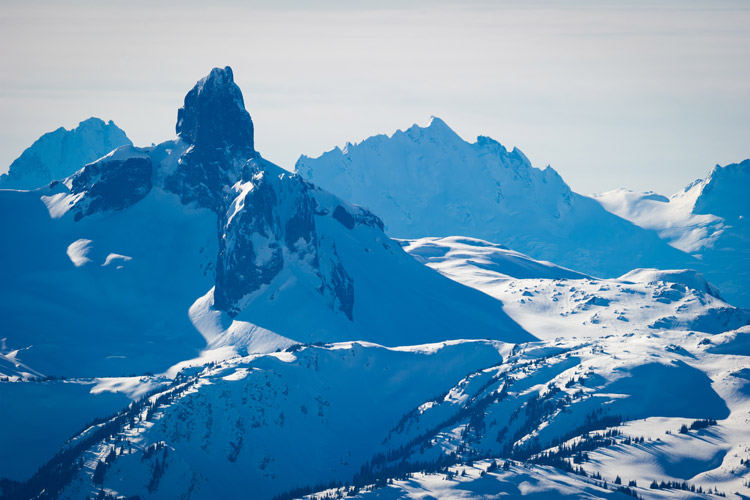 So, next time you head out for a pow day or bluebird hot laps session, do what Marchant does and say a heartfelt "thank you" to the mountains. They might just communicate back in ways you never imagined possible.
Connect with the First Nations Snowboard Team
For more information on the FNST, visit their website fnriders.com, like them on Facebook or follow them on Instagram.
Learn More about the Squamish and Lil'wat First Nations
To connect with the Squamish and Lil'wat First Nations and learn more about their history and culture, visit the Squamish Lil'wat Cultural Centre. Stay up to date with indigenous information, art and culture by becoming a member of the Squamish Lil'wat Cultural Centre.