Local sit-skier Alex Cairns is a beast of a freeskier—he's already knocked off first sit-descents of classic Whistler steep lines like DOA, The Coffin, and Five-O. But over the past four years he's been focusing on racing and "learning to make real turns" and this week he is in South Korea representing Canada at the 2018 Paralympic Winter Games in PyeongChang.
"It feels weird to go," says the 26-year-old. "It's just this feeling of the end of a process. We train in four-year chunks and at the end you either make it or you don't. I am the last pick for the guys team so it was a surprise, but there are so many people who have supported me over the years it's cool to be able to call them up and say, 'It worked. The racers let me in!' "
Alex has been paralyzed below the knees since birth. His parents are adventurous mountain people, and when he was young his dad devised a Velcro system to attach Alex's feet to his bike pedals so the 7-year-old could ride around Squamish with his buddies. Alex mountain biked until he was 16, when a knee injury put his bike career to the sidelines. Sit-skiing was not his idea.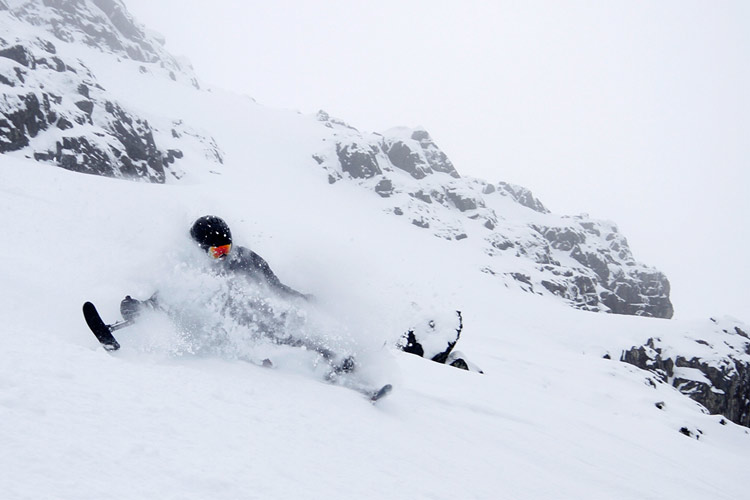 "My mom and grandma signed me up for a lesson with Whistler Adaptive Sports," he recalls. "I was reluctant because I hated the idea of disabled sports. It was cold and hard to learn and falling over on the flats and not being able to pick yourself up is really frustrating. I think I had a big head from my success mountain biking and all of a sudden I was cold and miserable and stuck in a negative headspace. I can't tell you why I kept going."
But he did, something drove Alex to master the sit-ski. He came back the next winter for more lessons, and the winter after that. "After I graduated high school I had to go back and do math so I'd do one class in the morning and ski in the afternoon," Alex says. "I did 85 days that season, just ripping with a buddy for 60 of them. We would just go and try stupid stuff and learned what I could do on this little machine. It's a gravity fed sport so that means you can still push it and do ridiculous things. I like that."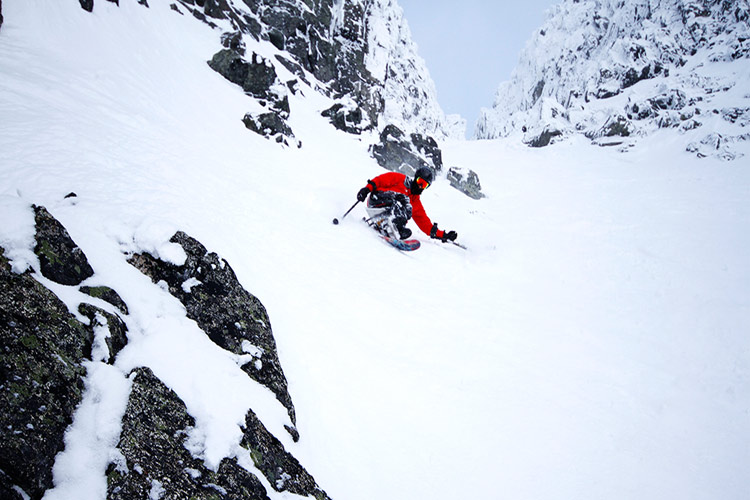 As he tore up the Whistler mountains (check the video below) Alex found himself eventually drawn to racing, almost against his will.  "I just wanted to ride park and do steep stuff. That's what my friends were doing and it was cool. No one wanted to race. But in 2009 I watched the Provincials and saw how fast they were going and realized if I really wanted to learn how to ski I'd have to make proper turns. There were no organized avenues to advance his skills in the freeskiing world."
A year later, he was invited to join the national prospect team and by the 2014 Winter Games Alex began to feel like he belonged. "I knew some of the guys that went to Sochi and I had a buddy on the reserve team with race times close to mine. I felt like, hey, this is maybe doable. I was still freeskiing but wanted to give racing a real go."
At the 2015 World Championships Alex placed 16 in GS and nearly got 8th in Slalom, had he not missed a gate. "I didn't even see it," Alex admits, "But that was cool to almost get a top ten in a World Champs."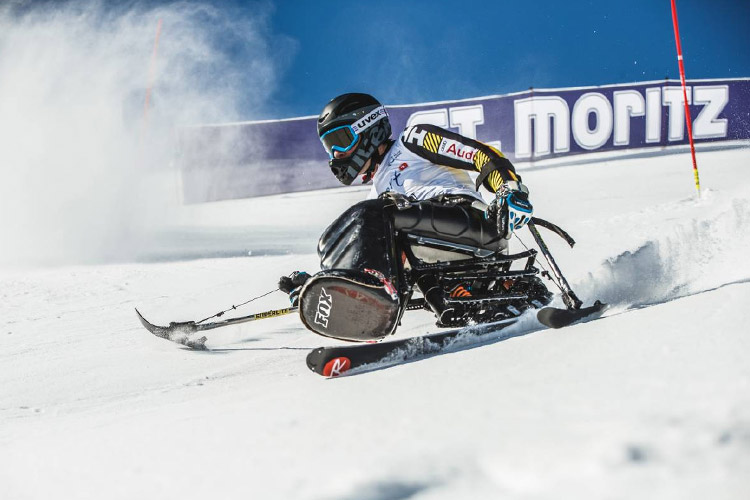 In PyoengChang, Alex will stick with the GS, Slalom and Super G events. "I am not in the Downhill because it is way too fast and I am not that good of a driver. I have 8 days over there to train and get comfortable and then it's go time."
Alex says he is not putting too much pressure on himself and is not expected to medal, "but if it happens we will have a lot of fun that's for sure. It's weird, I never thought it was attainable for me to compete at this level. I put in a lot of effort but you hear about gymnast kids who have trained since they were 4 years old or something. It's easy to think that the Olympic Team is far-fetched but I'm proof that if you just keep skiing and find things to keep you playing and motivated, it can happen."
Best of luck to Alex, his teammate/Whistler Ski Club alumnus Mollie Jepsen, and all the athletes at the Paralympic games this month -find the schedule for the PyeongChang Paralympic Winter Games online. To find out more about Whistler Adaptive Sports and Accessibility in Whistler go to Whistler.com
Header Image by Jimmy Martinello.