Updated January 2017
True fans of golf know the season doesn't end until the courses close, and Whistler's golf courses are often open right through to early October (or until the snow flies). Sure, the seasons are changing and you might want to throw a jacket in with your clubs but playing through fall has many benefits – quieter greens, some of the best value lodging deals of the year, and excellent conditions. Add this to a full season of practice, patience and focus and a visit this September for an autumn round might just knock those final strokes off your score.
We popped around to the courses to get a look at the fall conditions, the lowdown on specials and their take on why the best rounds often happen in autumn. Haven't been hitting the links at all? Then your best game is definitely ahead of you – go for it.
Big Sky Golf Club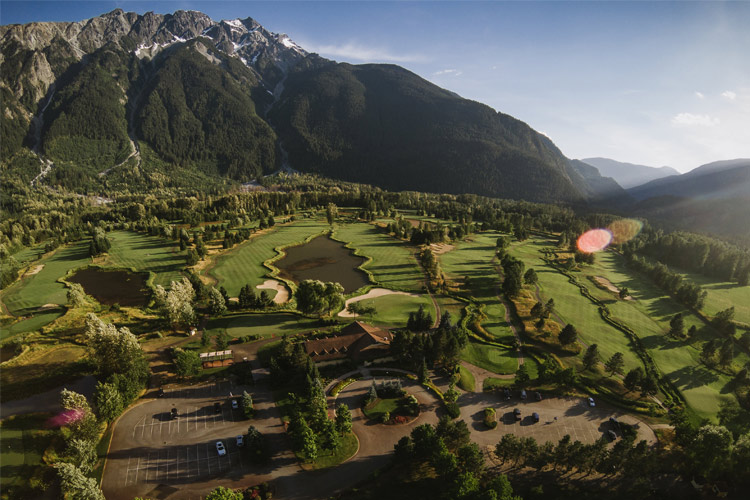 Located in Pemberton, north of Whistler, Big Sky Golf Club is a par 72, 7001 yard course designed by Robert Cupp.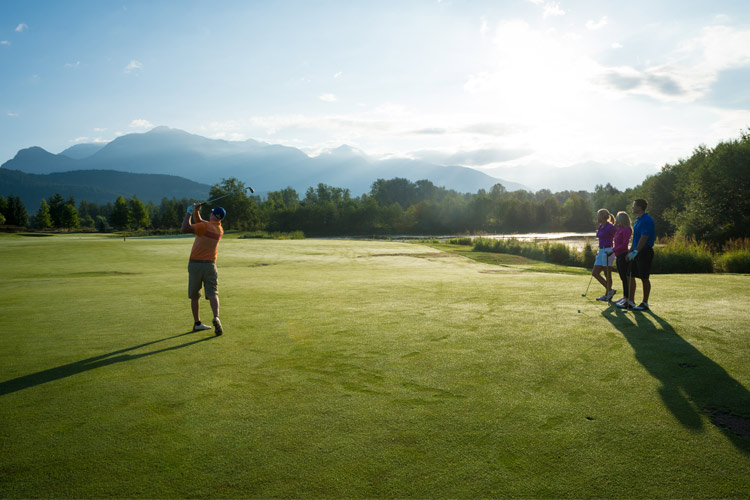 Big Sky doesn't aerate/punch their greens in September. The course is in perfect condition until they close.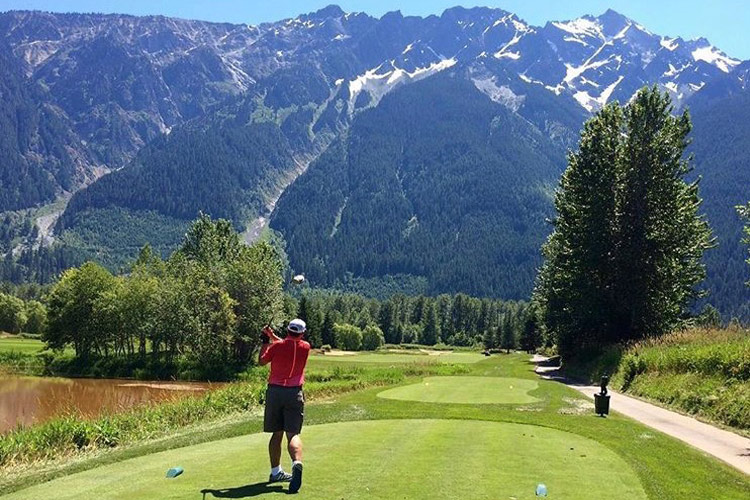 Located in a different valley to Whistler, Big Sky enjoys slightly warmer temperatures than Whistler and beautiful greens – all located at the base of the impressive Mount Currie. Insider tip: The location means they are often the first to open, too.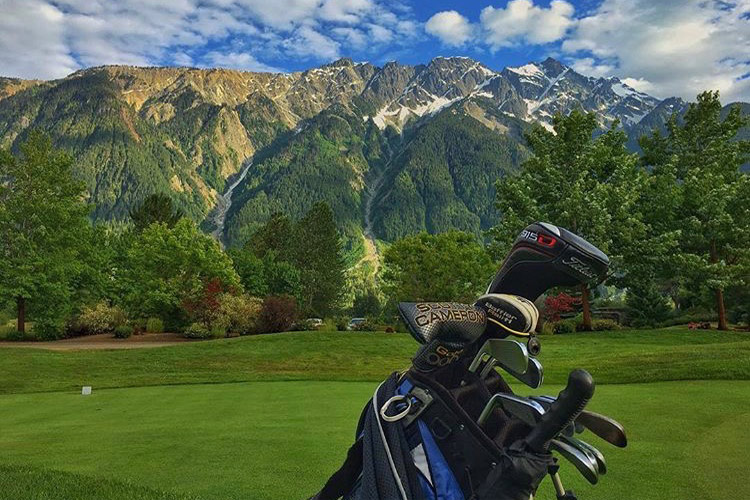 If getting the most out of your season is important to you, then hit up Big Sky – the longest of the four championship courses that make up the Whistler golf community.
(Did we mention views of Mount Currie?)
Fairmont Chateau Whistler Golf Club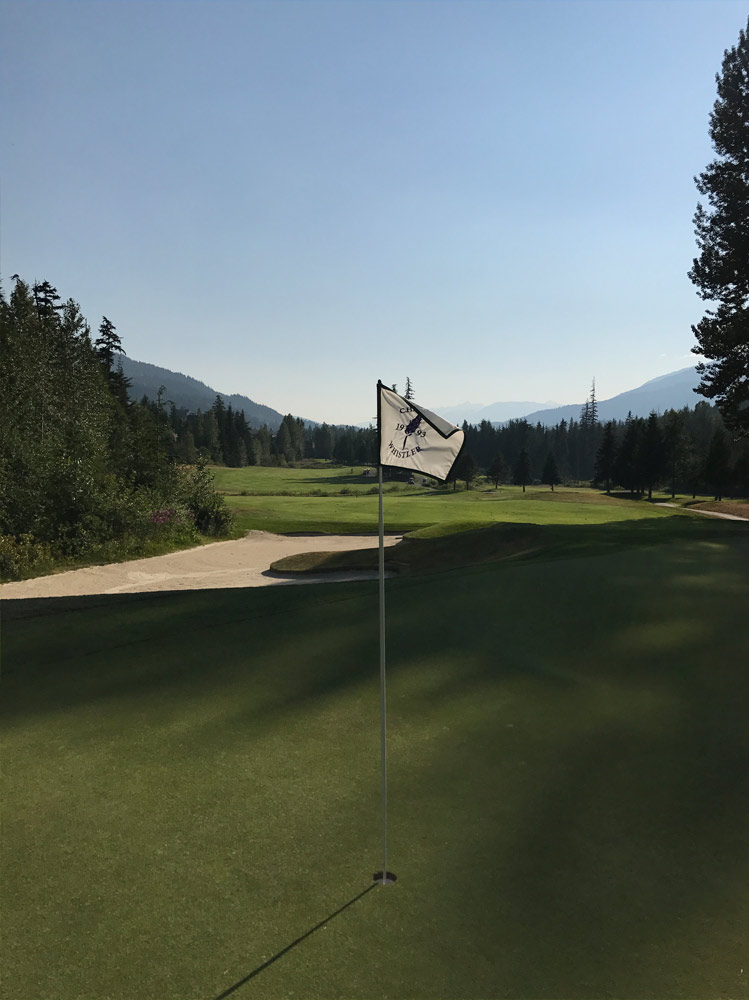 Located close to Whistler Village and Lost Lake Park, the Fairmont Chateau Whistler Golf Club course was designed by Robert Trent Jones Jr – a par 72 6,635 yard course.
The course is in great condition by September, after enjoying almost a full season of care by their dedicated grounds team.
The views from the course are always impressive but in fall the scenery is arguably at its finest. The majestic mountains appear even more dramatic as the leaves begin to change colour.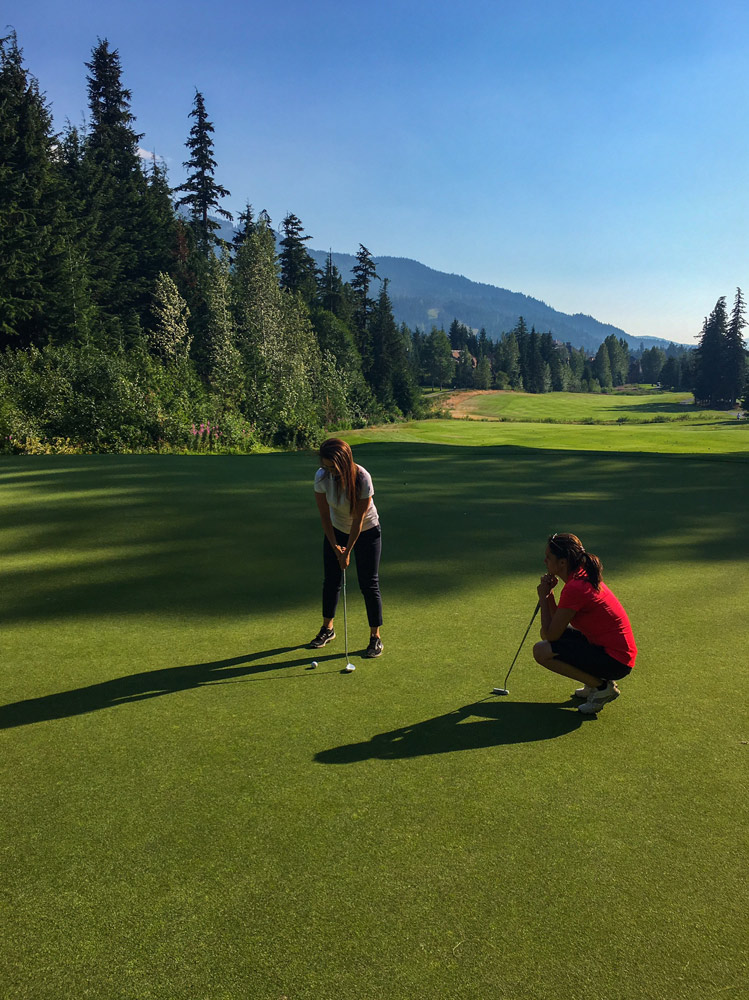 Playing in autumn is ideal. Why? Because your game is at its best. You have full season under your belt and September is the month to really get in, fine tune and perfect your game before you switch to skis.
Nicklaus North Golf Course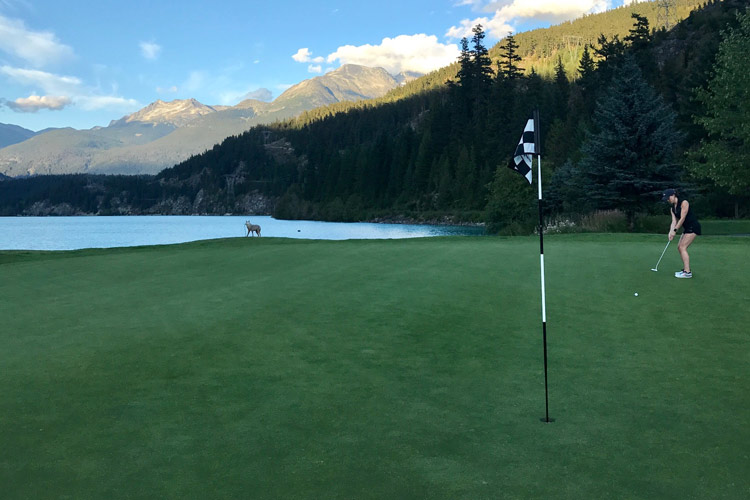 Nicklaus North Golf Course was designed by Jack Nicklaus to fit perfectly between glacial Green Lake and the River of Golden Dreams, a par 71 course at 6, 961 yards.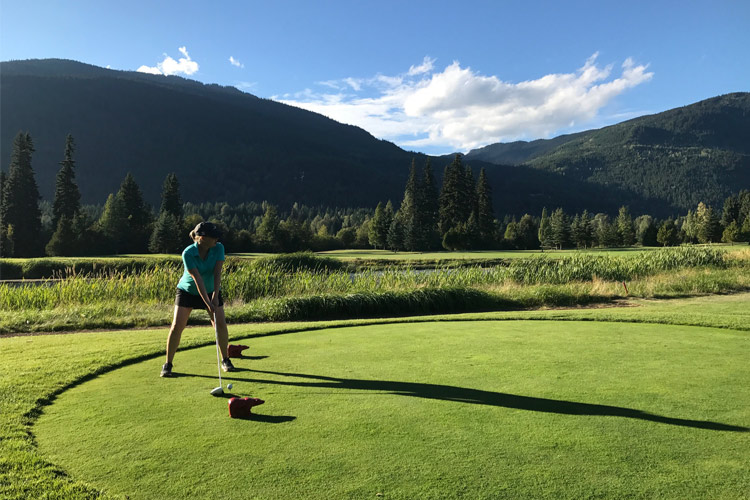 September through to close offer some of the best conditions of the year.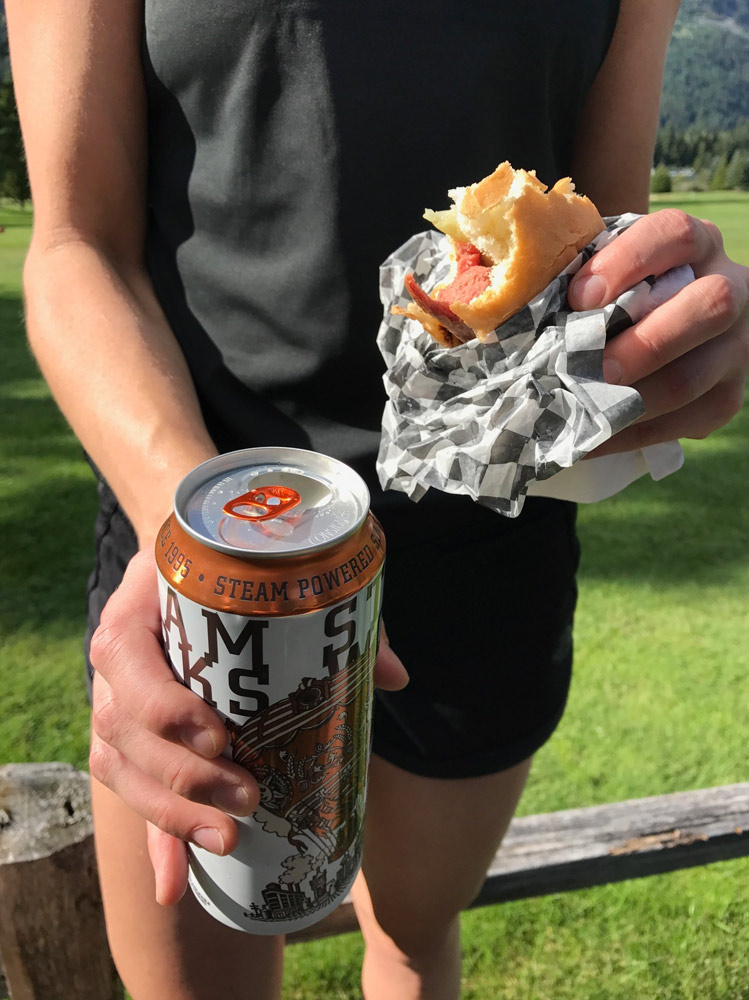 The onset of fall adds a dimension to the game. Leaves are changing colours, the scenery is gorgeous, the temperatures are wonderful. Cheers to that.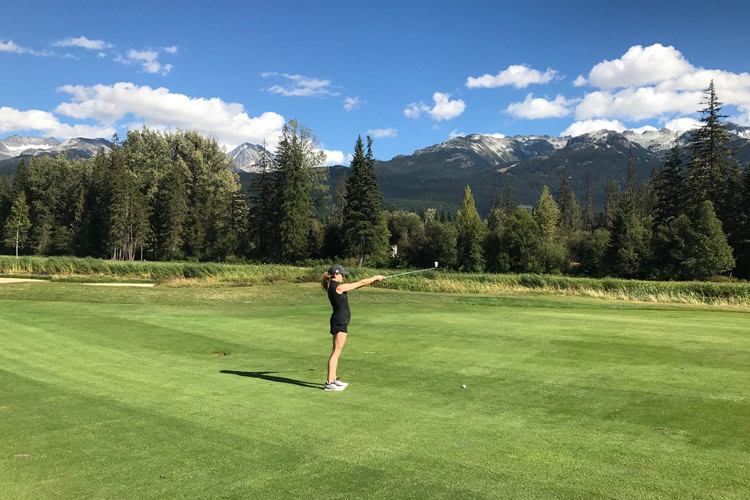 The benefits of autumn rounds go beyond the greens, with year-end retail specials in the golf shop. Time to line up those Christmas gifts?
Whistler Golf Club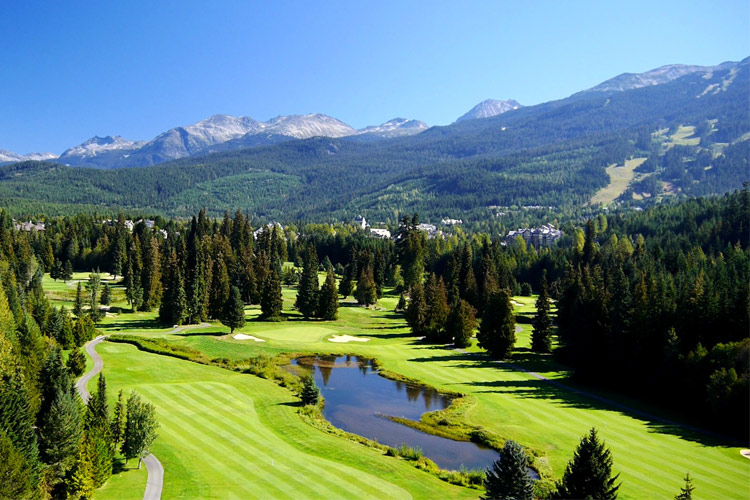 Designed by Arnold Palmer, the Whistler Golf Club is a par 71 course at 6, 722 yards, located a few steps from Whistler Village.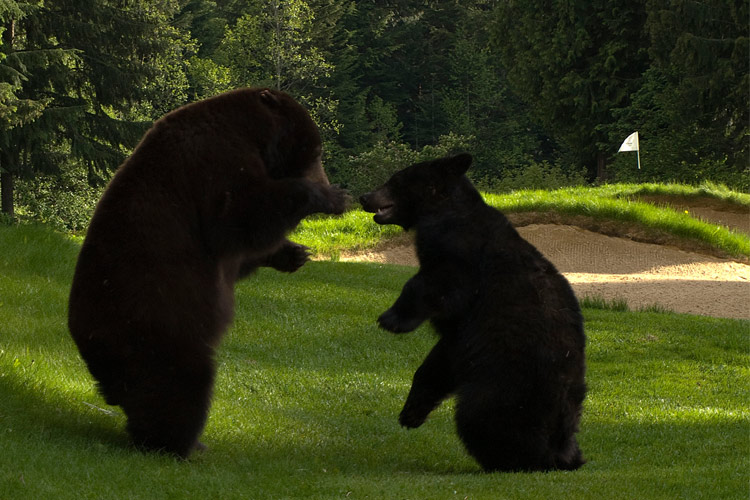 Fall is great for wildlife viewing during your round, as the bears move back into the valley. Yes – they do have right of way!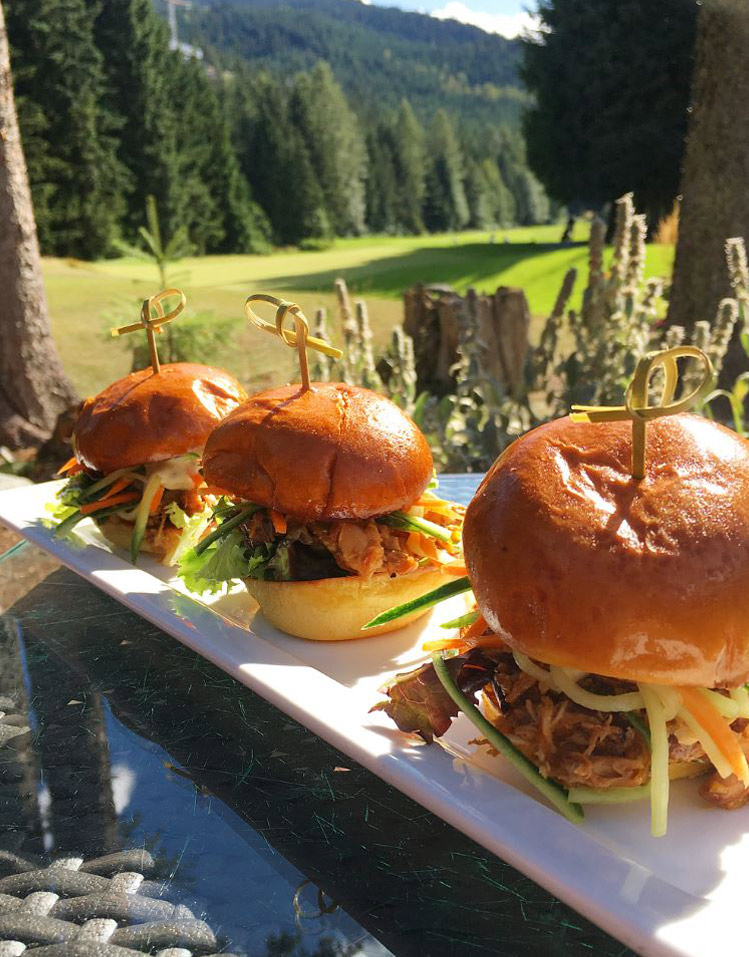 In fall the Whistler Golf Club course is in amazing shape. There's often sales on rental clubs to be found at the Nike Pro Store and that patio at Palmer's gets autumn sunshine all afternoon…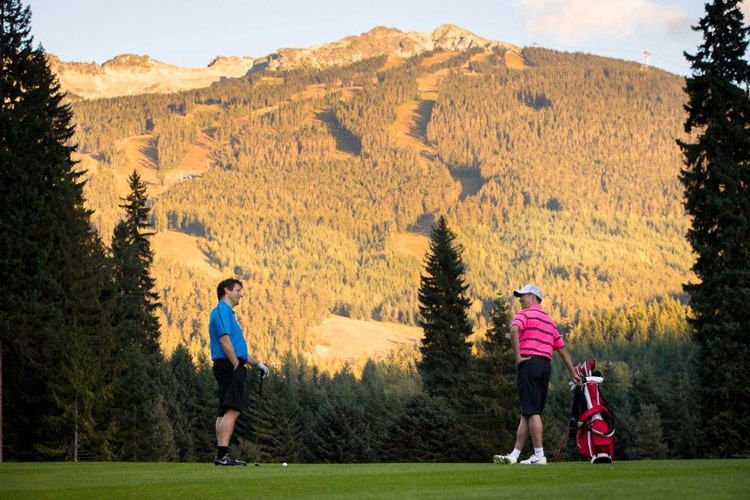 Autumn at the Whistler Golf Club means amazing mountain views show the seasons. We'll have fresh snow in the alpine soon, and leaves changing colours. Fall is truly special on the course.
Whether you've had a full season or are still looking to get in the swing, now's a great time to grab a deal on a round. There's plenty to do in Whistler in fall off the course as well – jump on over to Whistler.com for more.