Updated April 2018
Here at the Whistler Insider we think the secret to understanding what makes our little corner of Canada unique is not only the big events, but the little everyday moments that make up our mountain culture and lifestyle.
March 21 marks the official start of spring and since every season in the mountains has its own flavour we've made a checklist of some of our favourite moments of the season. From the action-packed to the laid-back, here's our tips for things to do this spring in Whistler:
1. Ski in a T-Shirt
Warm sun, soft spring snow, incredible views. Once March has finished delivering pow days we're happy to let the snow melt in the valley (and uncover the bike trails) while we bask on a mountain patio with beer and maple syrup soaked waffles.
2. Shake Your Tail Feather
We're coming out of hibernation. We're going to dance in our ski boots at après, get down at the World Ski & Snowboard Festival and GO Fest and let off steam at Whistler's clubs and lounges before summer arrives.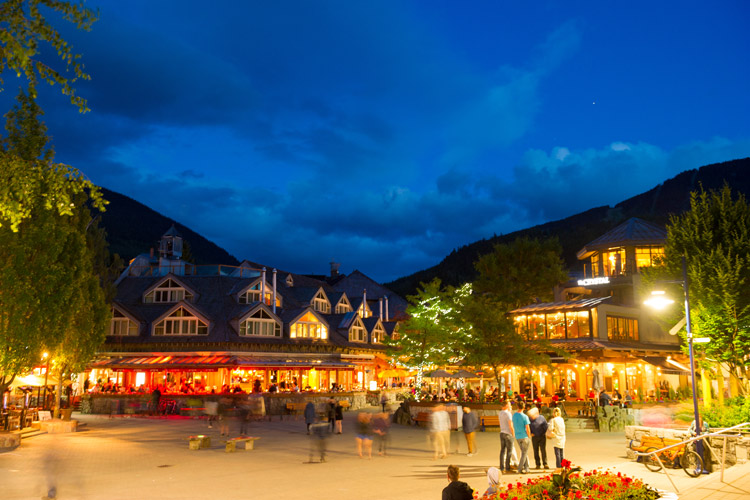 3. Spot the Wildlife
As the spring thaw gets underway the animals come out to play – squirrels, chipmunks, birds, deer and bears. Seeing the first bear of spring is always a huge thrill, but those bears are hungry after a long winter so we always give them plenty of space, for our safety and theirs. Check out our guide to bear safety here.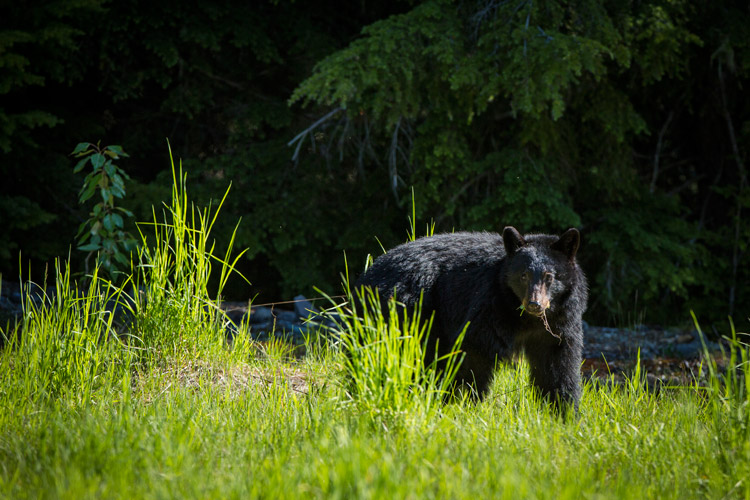 4. Learn to Fly Fish
The fishing in British Columbia is truly excellent, and fly fishing is a skill that once mastered can bring years of pleasure. Whistler's Great Outdoors Festival usually includes fly fishing demonstrations, and we also like heading out with a knowledgeable local on a guided fishing trip.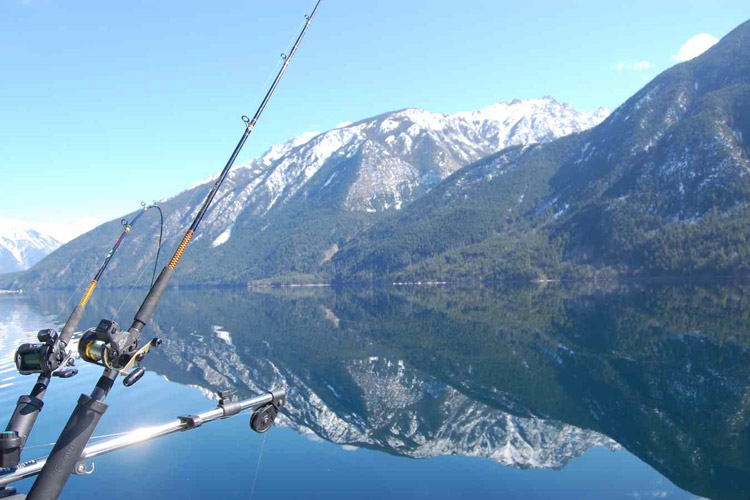 5. Catch the Forest in Spring
We love spring for exploring the forests around Whistler because as the snow melts, new green growth appears and the energy and vitality of the forest is like medicine for the soul. We like tree adventure tours for their in-the-canopy perspective, and Whistler's mellow hikes are usually free of snow and good to go. Keep an eye out for the magnificent skunk cabbage which only blooms at this time of year.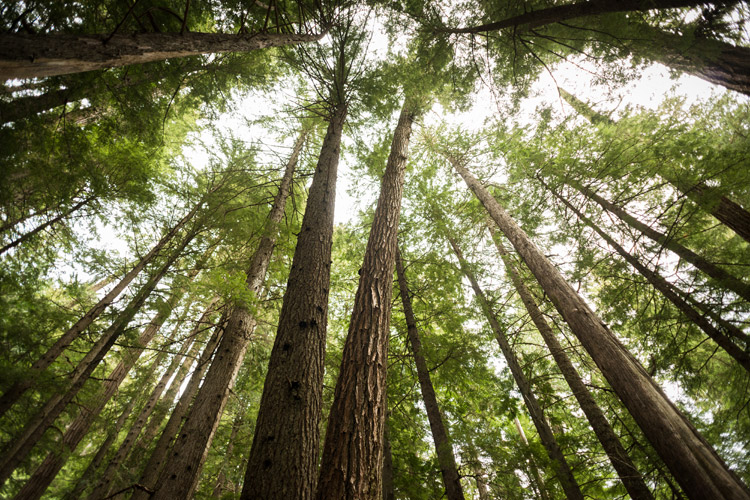 6. Try a (Whistler) Triathlon
There's not many places in the world you can ski, bike and golf all in one day. Pick your sports and line yourself up for a multisport day like we do.
7. Taste the Spring
During May in Whistler there's a ton of dining specials on, so we always hit up a few restaurants. On the menu – Canadian cocktails (Caesar with brunch – winner), fresh salmon and the first veggies of spring including asparagus and rhubarb and deliciously sweet and springy salad greens.
8. Walk Through the Snow Walls
Sightseeing on Whistler Mountain begins in May, and while most of the alpine hiking and biking trails will still be under snow  you can walk between the snow walls to the Peak – a once a year kinda opportunity and a must do if you are in town. Note that the opening date of the trails will always depend on snow conditions – and as we're coming out of a long and snowy winter it might take a while…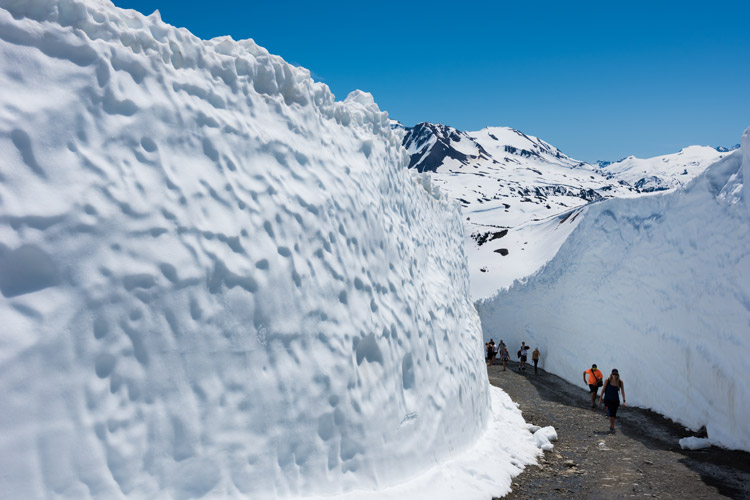 9. Sample a Seasonal Brew (or Two)
Craft beer is  a big thing in BC and the Pacific Northwest and there are not one but three breweries in Whistler, each making magic from hops. After a long winter, all we want to do is ski (or bike, or run or golf) then kick back on a patio in the sun with a beer…or a crisp BC wine if you are that way inclined.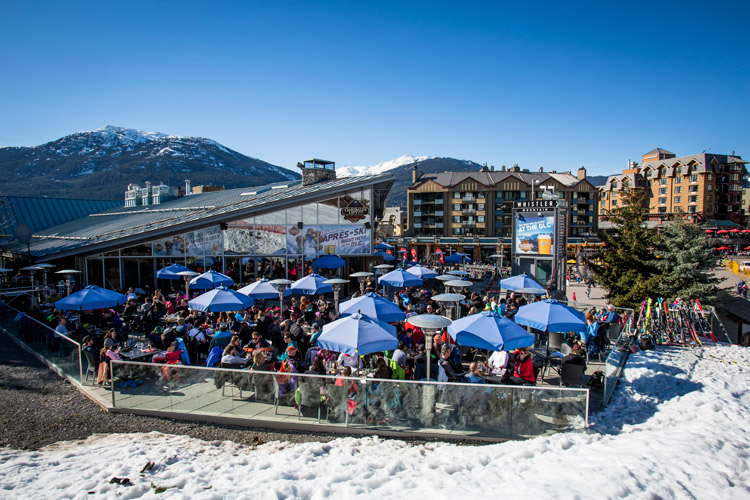 The other nice things about spring? It's warmer than winter, less hectic than summer and there's usually some deals to be found. For more ideas on things to do in spring, check out Whistler.com.